I LOVE to eat! And eating in Bermuda was no exception.  As I mentioned before, it can be really expensive to eat in Bermuda.  I assume there are some less expensive options out there, but we chose to eat at rather nice places known for their great food and service.  Those are the ones I will be discussing in my next few posts, starting with The Waterlot Inn.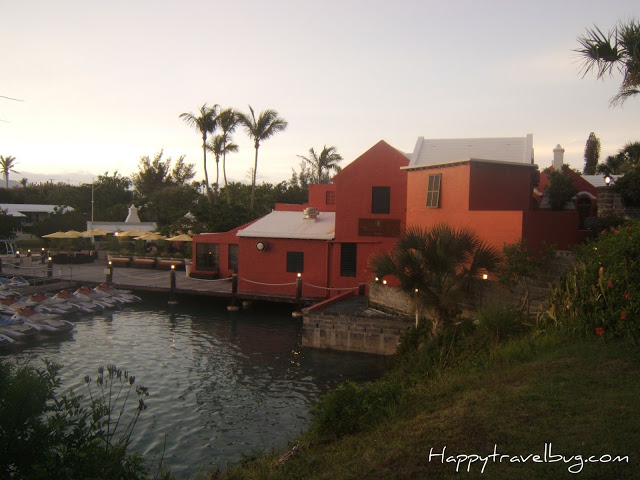 There is a long history associated with the Waterlot.  It was originally an Inn built in 1670.
They serve great steaks and seafood here. I don't think you can go wrong with either.  I had the filet mignon and my husband had some fish.  Same for the kids.  Wish I had some pictures of the entrees, but I was so excited to eat it when it came, that I forgot to take pics! 🙂  I did get shots of the deserts though.
Deserts
The sticky toffee pudding wasn't as good as it sounds or looks. A little dense and not gooey enough. But the snickers bar was delicious. Three layers including peanut nougat, chocolate mousse and salted caramel were a perfect comg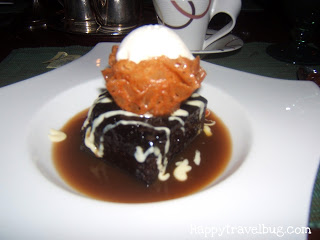 Sticky Toffee Pudding $12
Served with a Warm Homemade Toffee Sauce & Vanilla Ice Cream
(not as good as it sounds or looks, in my opinion)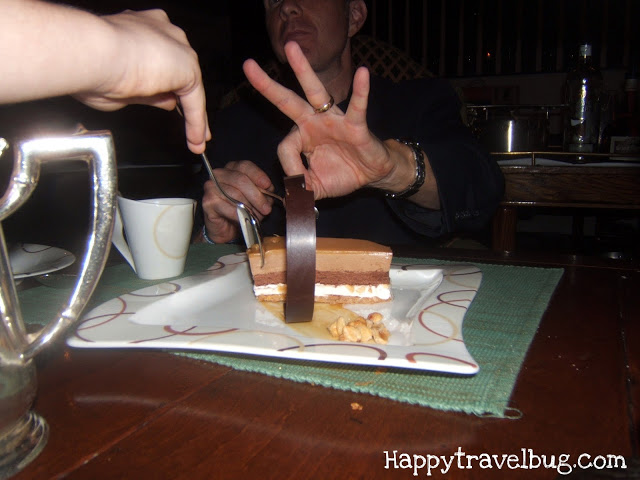 "Snickers Bar" $12
Peanut Nougat, Chocolate Mousse, Salted Caramel
Yummy!
Then we went all out on the third desert! It was a table side flambe of bananas, brown sugar and dark rum served over vanilla ice cream.  Holy Moly it was amazing!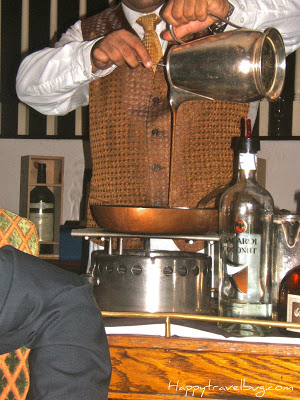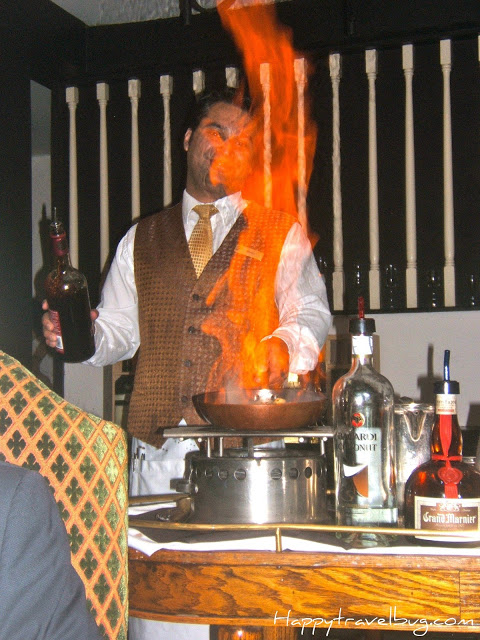 Tableside Flambé for Two – $16 Per person
Bananas Foster
Flambéed Bananas with Brown Sugar and Dark Rum Served over Vanilla Ice Cream
And it was AWESOME!
As we left the restaurant, the sun was setting and I took this final shot. It was the perfect ending to one of the best places I have ever eaten!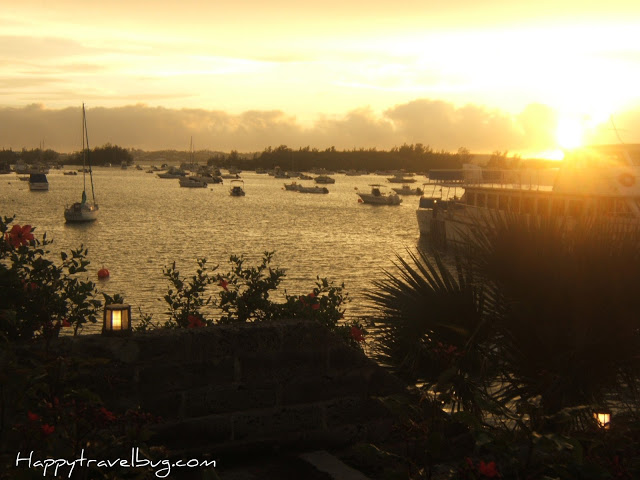 For more on your Bermuda travels including where to stay and what to do