A few of the days we were in Bermuda, it rained.   On one of those rainy days we headed to Crystal Cave.  Visiting the cave is a perfect rainy day activity in Bermuda.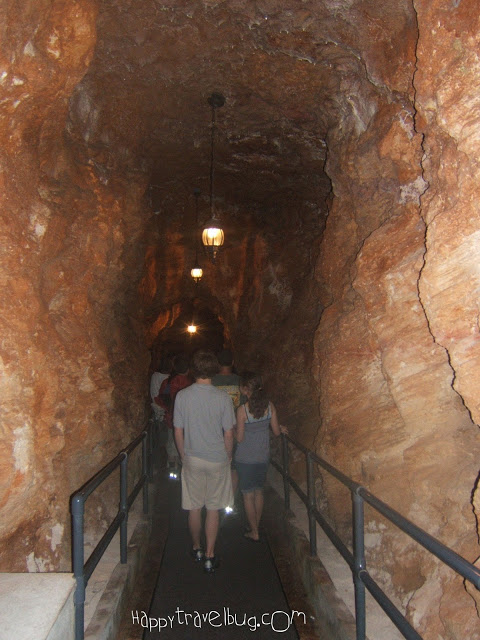 Heading down into the cave
We took a taxi from our hotel, which seems to be the fastest and easiest way to get around, but quite expensive! (about $50 from our hotel).  Remember, nothing in Bermuda is inexpensive.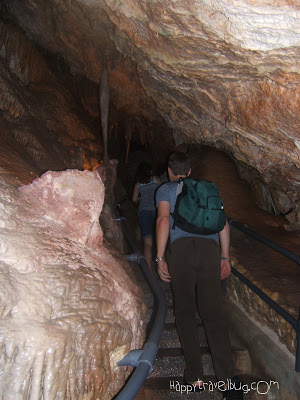 And back up again!
The Tour Cost
The cave is not very large which makes the tour not very long.  If you have ever been to a cave before you might be disappointed in the amount of money versus what you get on this cave tour. For our family of four it was $80. If you have never been to a cave then I think this is a better rainy day activity for you.  My teenagers had never been and they really enjoyed it.  There are some neat things to see and great formations.  Plus, the majority of your tour you are on a floating bridge that sits on this perfectly clear water.  You might say it is crystal clear…☺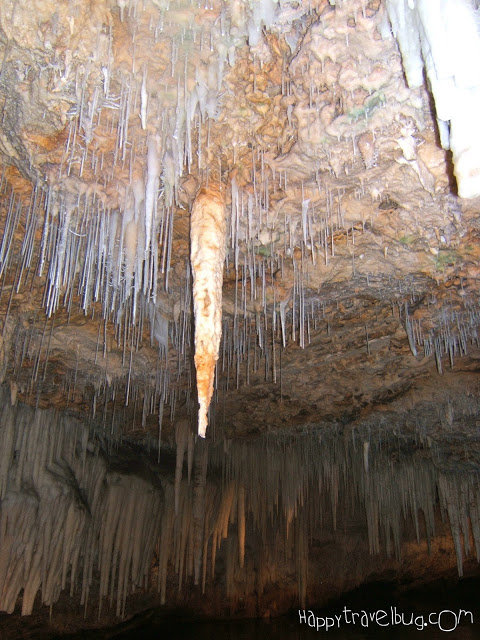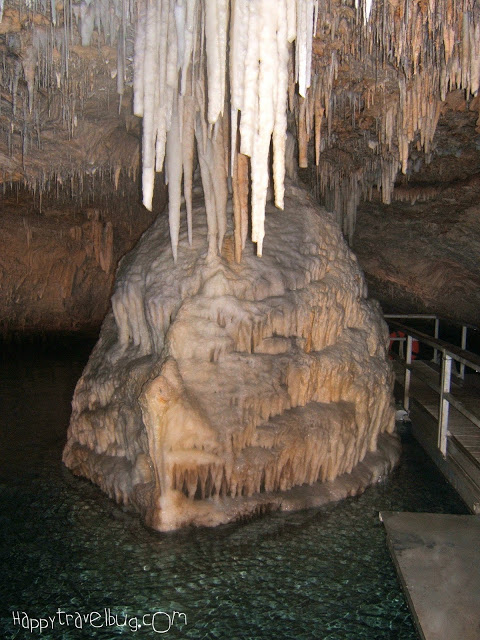 History of the Caves
There are actually two caves, Crystal and Fantasy. They were discovered by two teenage boys in 1907 when their cricket ball fell into a hole, that turned out to be a cave. Since then, thousands of people have been in the caves, one of the first being Mark Twain himself.
Food and Gifts
There is also a gift shop called Fiddlesticks and a casual eatery called Cafe Ole.