So I am a history buff or nerd, what ever you want to call it!  While I love relaxing on the beach, if there is some history to discover, I want to discover it.  I can't imagine passing up history in person! We took one of the cloudy days in Bermuda and headed to the Royal Naval Dockyards.  Tons of history here!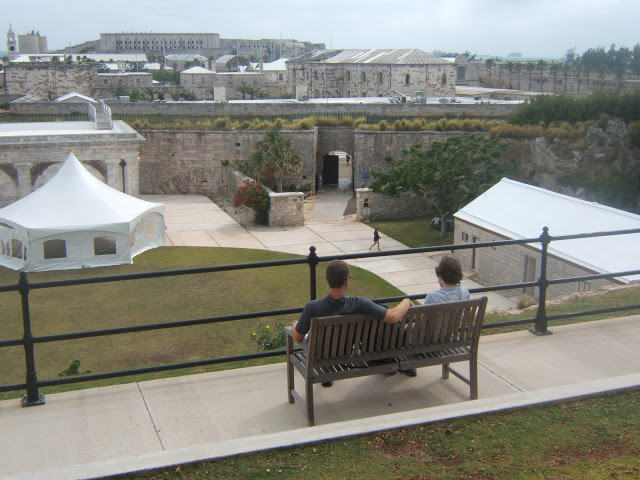 Taking it all in!
Built in 1814 as a strategic outpost for the British Royal Navy, Royal Naval Dockyard played roles in many historic events, including the War of 1812 and World War II. But after 1945 the role of Dockyard diminished, and eventually the Royal Navy sold the land to Bermuda. Decades passed while the old fort and its buildings sat abandoned. However, that all changed in 1982, when a massive ­redevelopment effort began that restored the Dockyard and its surroundings. The old warehouses and barracks were transformed into workspaces, the clocktower regained its former glory, and The Keep took on a new life as the National Museum of Bermuda. Artists, retailers and restaurateurs soon moved in —the rest is history.  We tried to cover every inch of the place.  Here are some of our discoveries in the National Museum of Bermuda.
National Museum of Bermuda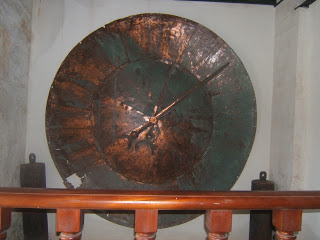 Old clock made out of copper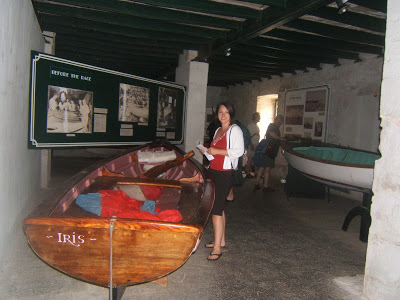 It is a NAVAL dockyard!  Lots of boats!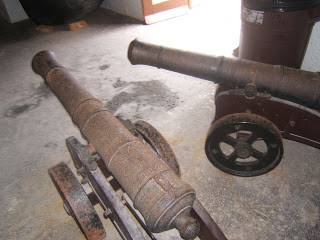 Cannons that never needed to be used!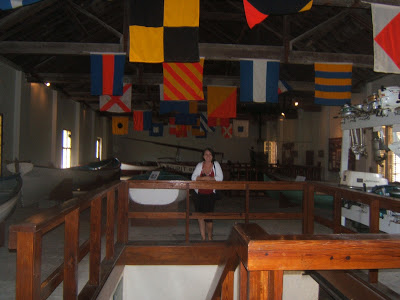 Maritime flags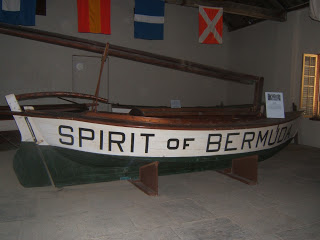 As it says, The Spirit of Bermuda boat
I will admit that the Museum wasn't my favorite part of the dockyards, I much preferred the Commissioners house.  Much more interesting exhibits and one amazing mural.  If you don't have much time I would suggest you go there first.  It sits at the top of the fort overlooking everything. In fact, 
here is a link
 that will take you to a map of the entire Royal Naval Dockyards.
Commissioners House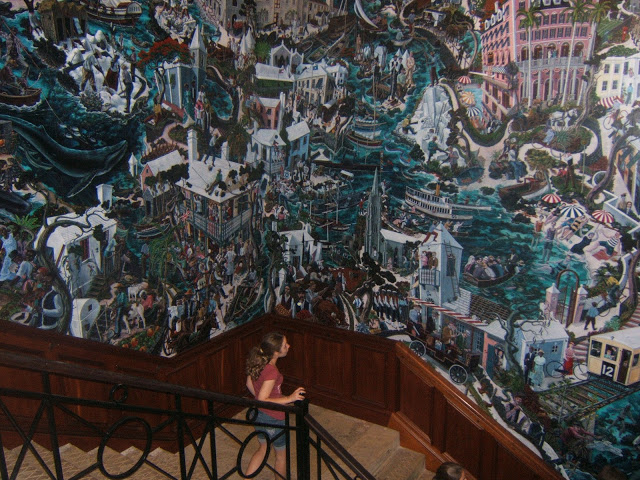 Amazing mural in the commissioners house!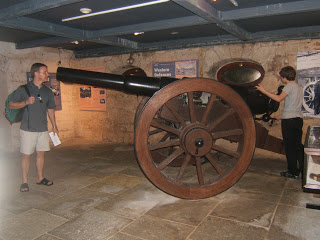 The Commissioner's house had some hands on exhibits as you can see here to the left.  We had fun playing with it all.  There was also some video exhibits, artwork and even a dollhouse.
After all the museum stuff we were hungry.  I like to eat at fun places on vacation.  I don't like to "waste" a meal on some no big deal place, if you know what I mean.  We walked all around looking for just the right place and settled on Frog and Onion restaurant and pub. Check out 
their website
 for more information.
The funny name comes from the fact that Bermudians call themselves "Onions" and people from other places "Frogs"!  So this is owned by one of each! Try to get a seat inside the giant old fireplace.  Looked fun!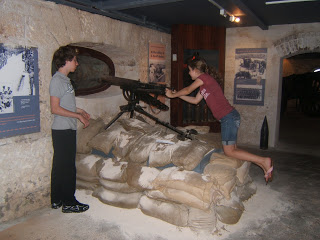 There is so much more to do at the Dockyards that we didn't have time for.  We always start with the museum and go from there…history nerd, remember?  Anyway, check out Dockyard Glassworks, Bermuda clayworks, Dolphin Quest or the Bermuda Rum Cake Company. Let me know what you thought.
Walking the Grounds
Just walking around the grounds of the Commissioner's house was very interesting, peaceful and beautiful. There are sheep roaming the grounds with you, so watch out for poop! 🙂
Enjoy these shots I got of that area.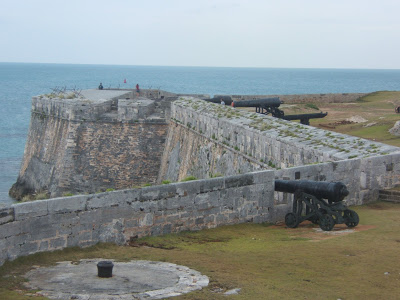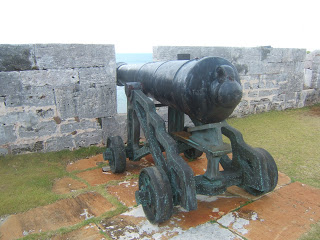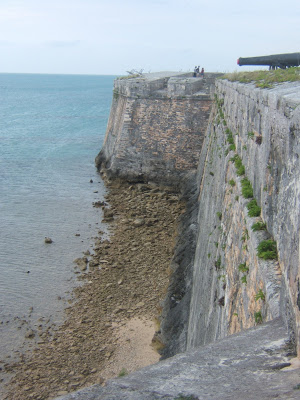 Fort wall and cannon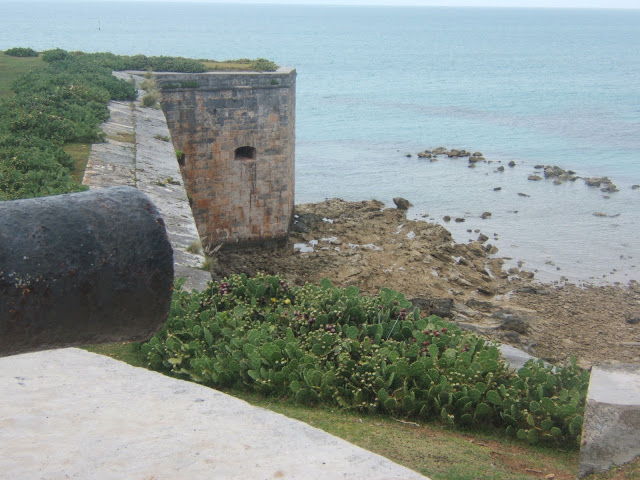 Fort wall, cannon and cactus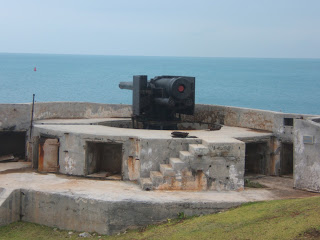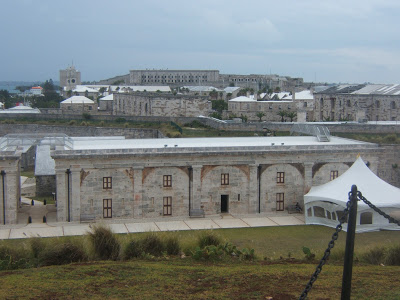 Looking out over the entire dockyards
For more information on the Royal Naval Dockyards 
click here.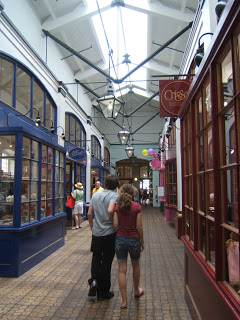 Walking around the Clocktower shopping mall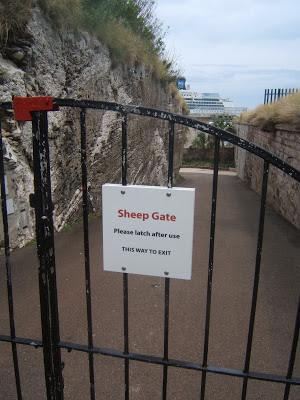 First time I had ever seen a Sheep Gate!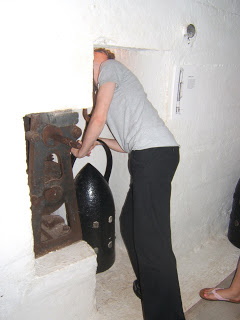 We search every inch of the place! 😉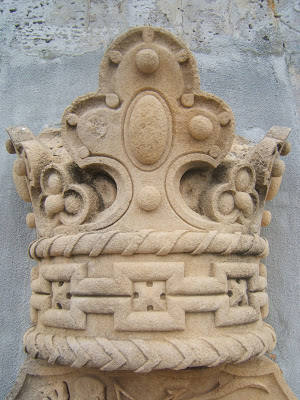 I love crowns!
Looking for more things to do in Bermuda?