If you look like a lobster from too much sun or just want a fun family afternoon activity the Bermuda Zoo and Aquarium is a great thing to do!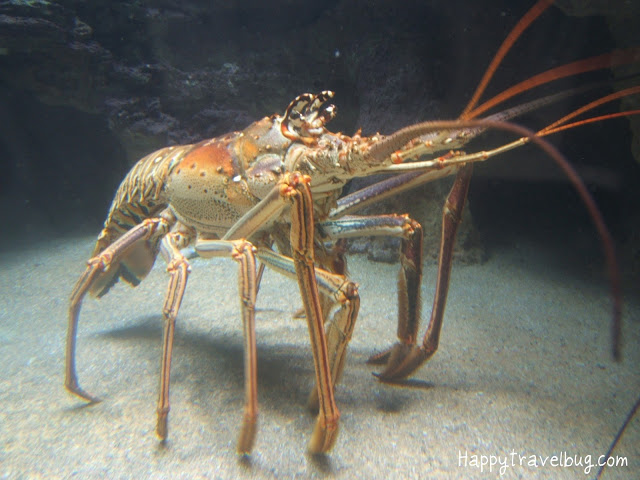 Giant lobster that looked like some prehistoric creature…lots of fun to watch!
Don't try to compare it to a big zoo like St. Louis.  Bermuda is a tiny island and compared to a big zoo there isn't much to see. But if you take it for what it is, the Bermuda zoo and aquarium, then you will enjoy it.  Our favorite part was the aquarium. Lots of interesting things to watch and see.
The Aquarium Animals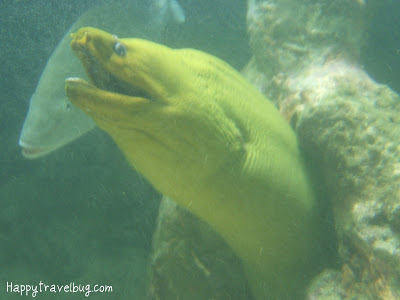 Eels freak me out a little and also fascinate me.  I watched this one a while until it opened it's mouth.  Scary!
Not sure what this is, but it has great lips and beautiful blue eyes!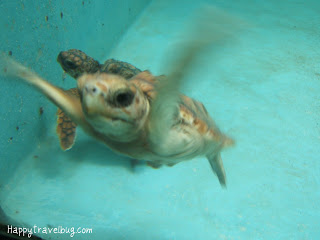 Adorable baby sea turtles!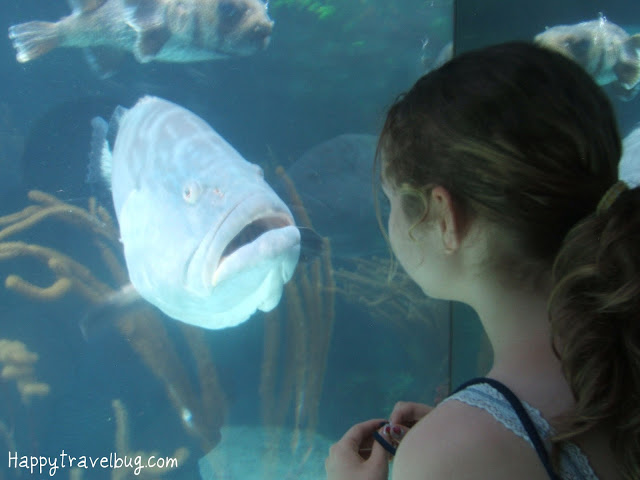 This one was just as curious about my daughter and she was about it! 🙂
While I was watching the giant lobsters one of them attacked the other.  I tried to get a little video of it, but you know how that goes, they never do it as good once you turn on the camera.  But here is a little clip of them in action.
The Birds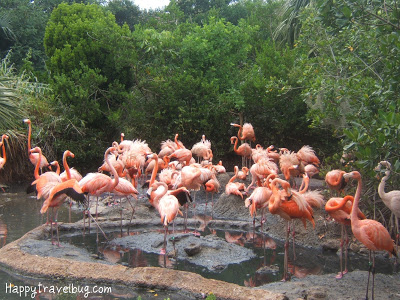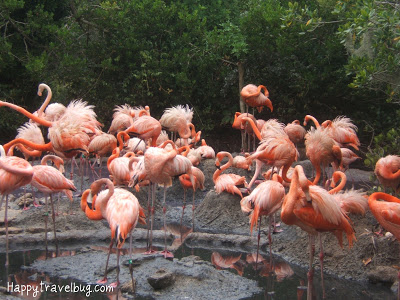 Hands on Area
There was an area where you could touch some of the little sea creatures and that was my favorite part.  I was the only one who would pick up the sea cucumber and look at it's belly.   It was really slimy and slippery.  My husband says he didn't pick it up because he didn't want to have to take off his watch.  Sure, honey! 🙂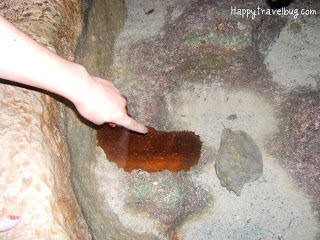 My daughter touched it but wouldn't pick it up!
The Food
After all the animal watching we wanted a little snack.  There is a VERY casual place to grab some food here called The Peacock's Pantry.  It is well named.  While we were eating a peacock kept walking through and eating what people had dropped on the ground.  Fun! (update: it's now called Buzz Beastro)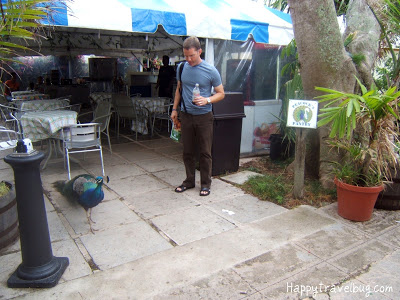 There is the peacock guarding her pantry!  It is difficult to read the sign, but it says Peacock's Pantry.
The Cost
I would also like to point out that while most things in Bermuda are expensive, I did not think this activity was.  At $10 for adults and $5 for children 5-12, it made a great day's activity.  If you are interested in the history or want more information on the Bermuda zoo and aquarium click here.