Snorkeling for me is like traveling into a different world.  I absolutely love it! Thankfully so does my family.  This outing had something else we love…cookies! They actually baked fresh cookies during the trip and served them to us throughout the cruise. That's why you should take your family on the Cookie Snorkeling Cruise in Bermuda. You can book this online by clicking here.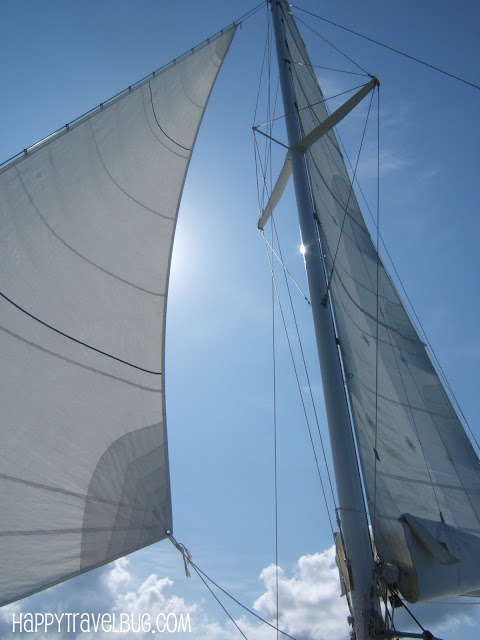 Catamaran with the sails up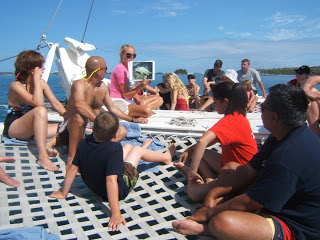 Learning about the different fish we might see
During the 3 hour 30 minute trip, you spend 75 minutes snorkeling and the rest of the time sailing to and from the snorkeling location.  Along the way you see the beauty of Bermuda from a different view, out in the water.  I really enjoyed that part as well. During that time they taught us about all the fish we might see, about proper ways to snorkel, how to get off and on the catamaran and served us the cookies and drinks.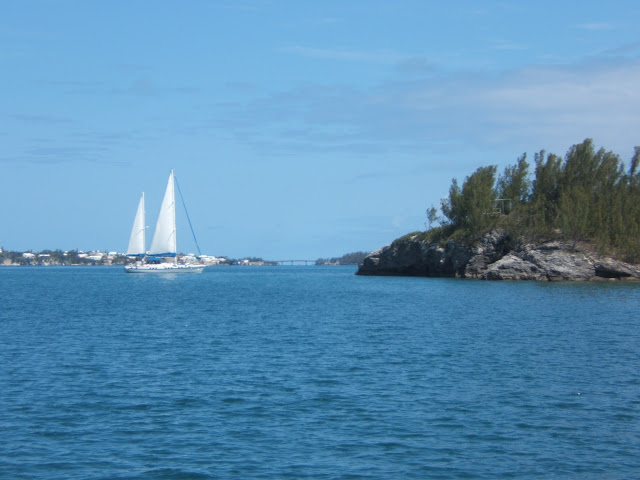 Some of the beautiful scenery along the trip!
I didn't have an underwater camera, but trust me, the things we saw under the water were amazing! I could have spent a lot more time on that part of the trip.  When you put your ears under the water and tune out the "real" world it is an amazing experience.  There were lots of kids on this cruise so I think any age could do it. They put us in fairly shallow water by the coast so it wasn't scary or wavy.  They provide everything you need including noodles to help you float.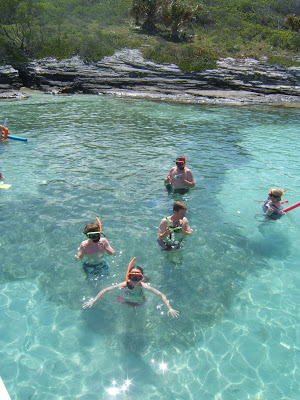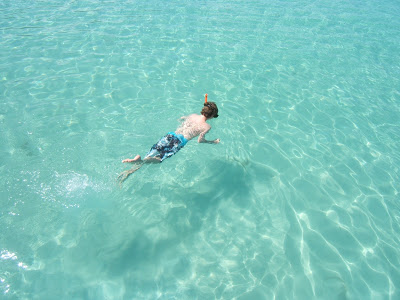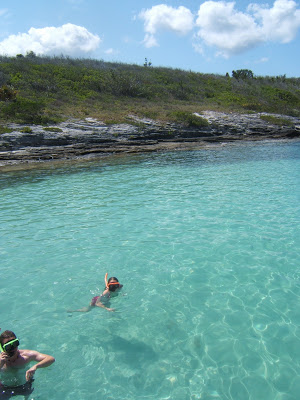 Awesome family activity, I highly recommend!
Check out these other awesome Bermuda activities: