The Greenbrier has an area that I like to call "Shopper's Alley".  I have always enjoyed looking in the shops and sometimes buying a few things.  This trip, however, my daughter came along and I ended up buying more than usual.  If you have a teenage daughter, you understand.  🙂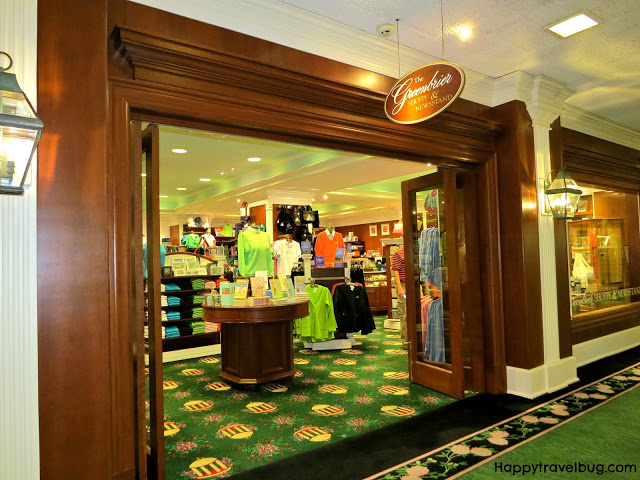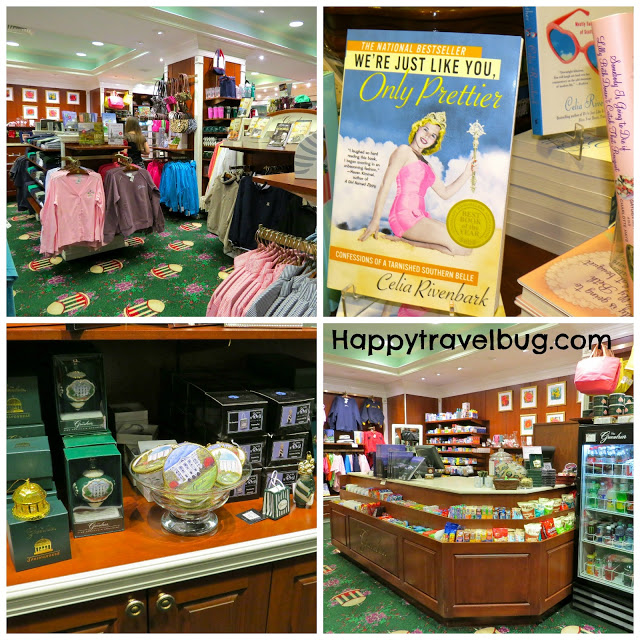 I'll start with the Greenbrier Shoppe and Newsstand.  It is all things Greenbrier: clothes, ornaments, bags, keychains, etc….along with some funny "southern" items.  There is also a tiny little drugstore type area for all those things you might have forgotten at home.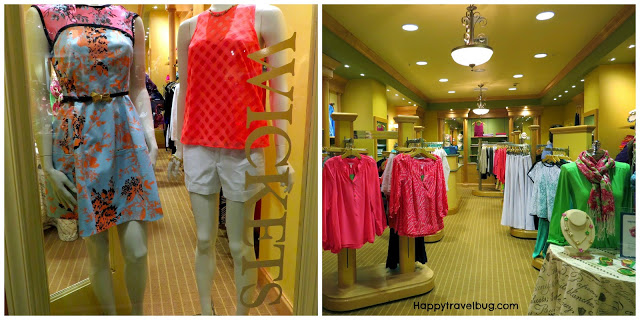 There are several clothing stores.  This one, called Wickets, has very fun colorful clothes, including the Lily Pulitzer line.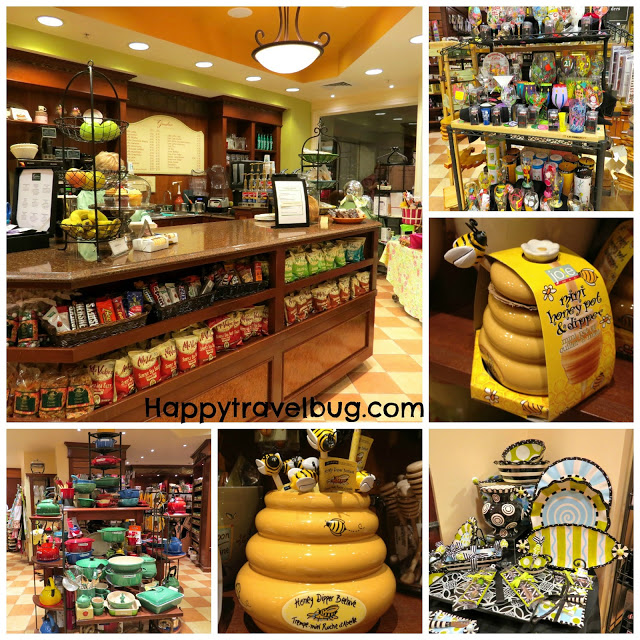 I love the Greenbrier Gourmet store!  It is a great place for a lite breakfast or lunch.  They also have great gifts to take back to your favorite cook or foodie.  I eat out A LOT, but I still love to buy things for my kitchen.  Not sure why that is?!  Adorable kitchen stuff is a weakness for me.  🙂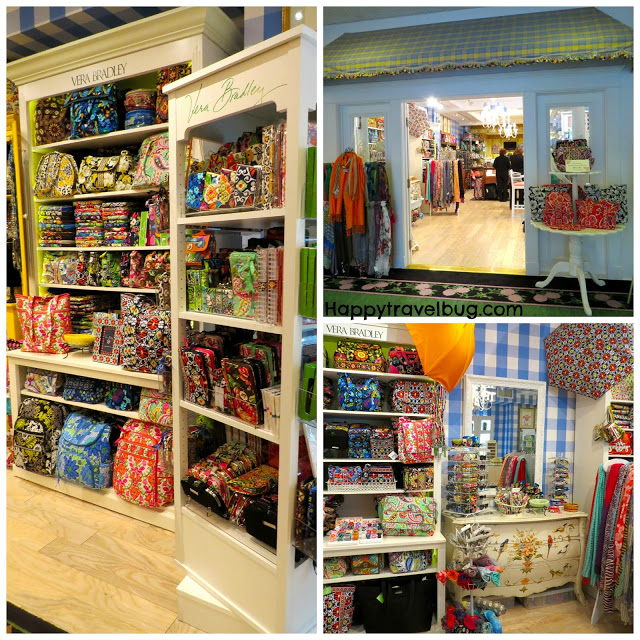 I also love printed fabric, so you can imagine how I feel about Vera Bradley.  The Crepe Myrtle Bags & Beads store has tons of it.  I ended up purchasing a new wallet, which I needed, but wanted to get so much more.  Oh well, when I start growing money in my back yard, I'll start randomly purchasing Vera Bradley stuff. 🙂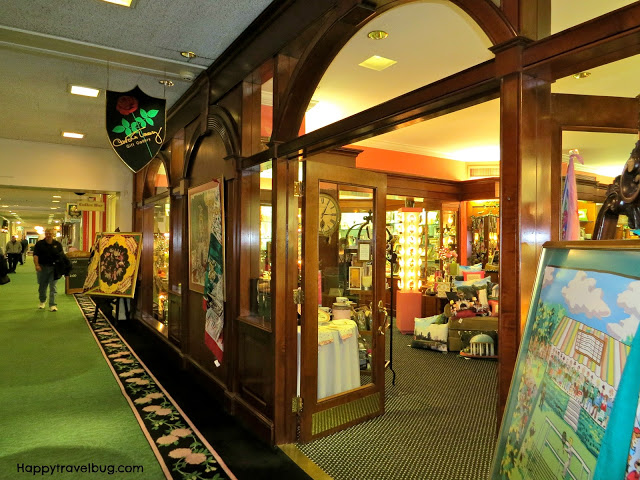 Another favorite of mine is the Carleton Varney Gift Gallery.  While the Greenbrier Gourmet has great kitchen stuff you never knew you needed, this store has that for all the other rooms of the house.  Such a unique array of things…I commend the buyer of this store.  Nice job picking out interesting items!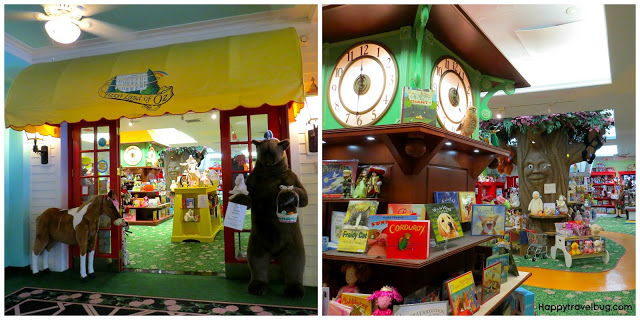 Can't forget about the kiddos!  Fizzy's Land of Oz has them covered.  Even though it was my teenage daughter and I looking around, we enjoyed the displays and adorable toys in this store.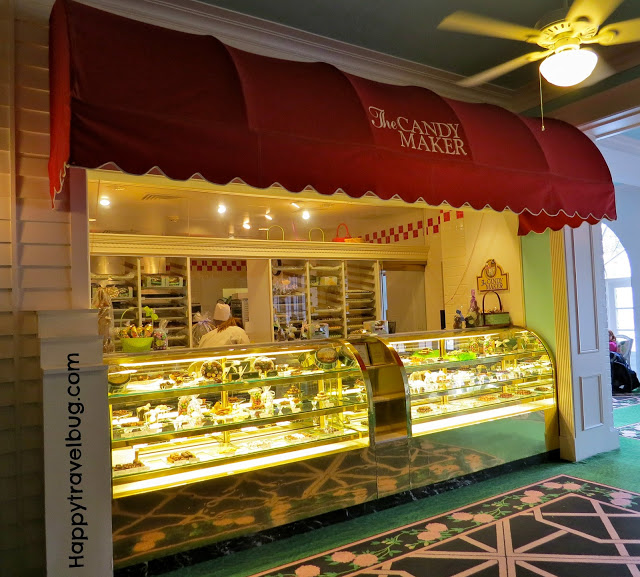 For all those chocoholics out there…the Candy Maker!  This is where my box of chocolates came from and they were delicious!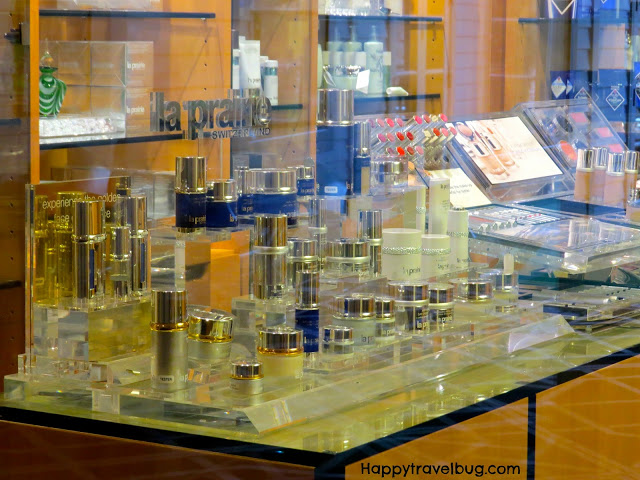 There is a make-up store (Perfect Image) that carries La Prairie and Trish McEvoy make-up.  My daughter is currently loving makeup, so I was excited to show her this super top end stuff (just looking, of course).  But the sales lady in there was a little intimidating, so we left and I took this picture from the outside. 🙁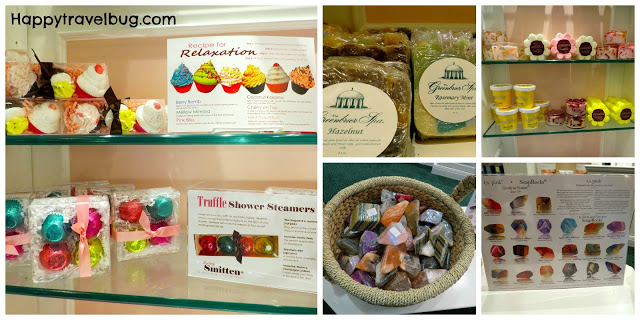 The Spa has it's own little store and this is where we went a little crazy!  I just couldn't pass up a bath bomb that looks like a cupcake…could you?  They also had this soap that looked like rocks.  It reminded me of my Dad (who passed away in 2009).  We used to collect rocks together.  He would have bought me some of that, for sure! 🙂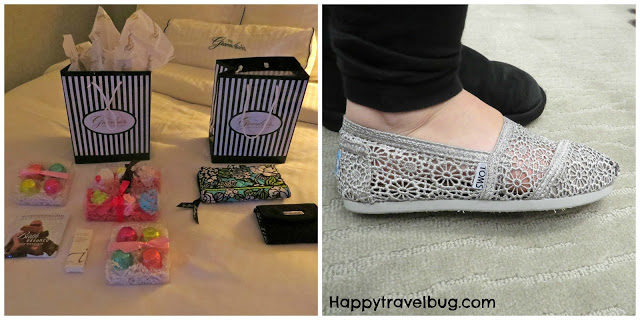 This is what we ended up getting: several bath bombs shaped like cupcakes and truffles, Toms lace shoes, a Vera Bradley wallet and wristlet, a lip scrub/gloss and chocolate bath salts.  I have to admit, that while I ended up spending more money, I did have more fun shopping with my daughter.  She is a lot of fun to hang out with, especially when we are traveling.  I put together this little video of our shopping experience.  I didn't realize that I said "cute" so much till I watched this video.  Sorry about that!  I will try to find more exciting words to use from now on.  🙂
Where is your favorite place to shop?