I love good food, but when it comes with a beautiful view even better!  Angedras Restaurant in Alghero, Sardinia did not disappoint.  The food, the view, the company were all fabulous.
The View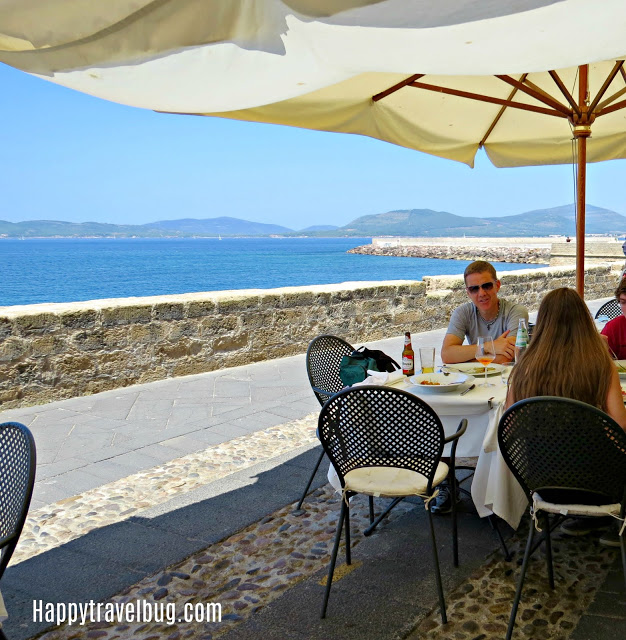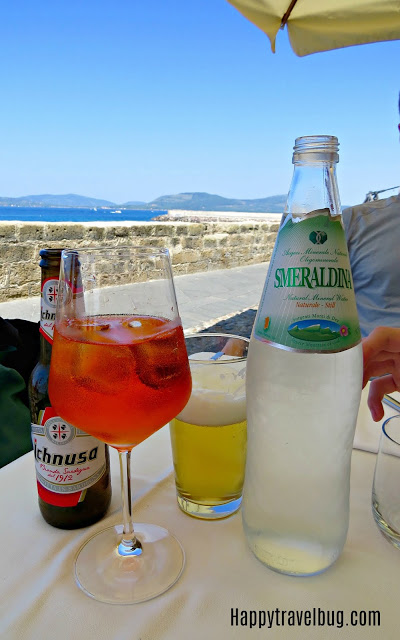 Just sitting on the old city wall with a cocktail and some amazing olive oil, balsamic vinegar and bread was enough for me.  I could do that for hours.  You have the Mediterranean Sea and more of Sardinia in the background.  The tables were comfortable and shaded.  It was the perfect outdoor seating area.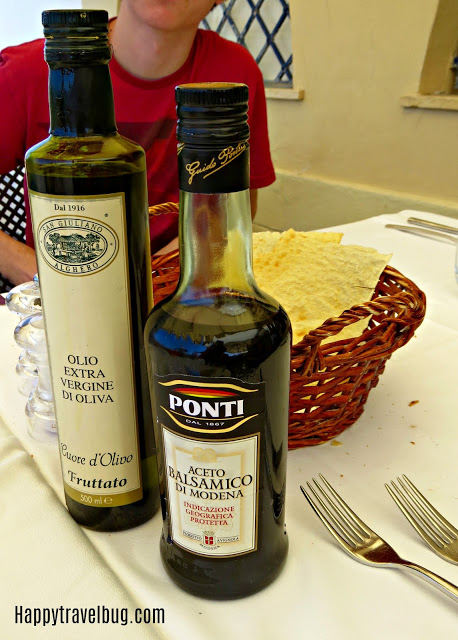 But a girl's got to eat, so bring on the food.
The Food
Lots of pasta, lots of fresh seafood…exactly what your would expect on an Italian island.  It really was a wonderful afternoon with the people I love most, a gorgeous location and delicious food.  Comment below on your favorite meal with a view.  I'd love to hear about it.
Are you heading to another country in Europe?  Here are my recommendations for other restaurants to enjoy.
The Menu
I like to include the menu so you can get a better feel for the food offered there.  Just click on the picture to make it larger and easier to read.
Hopefully you can make it to Alghero, Sardinia in the future and dine at this amazing place.  In the mean time…Happy travels!
This post is part of a link-up called Wordless Wednesday.  Click here to see all the other great posts.