Everyone has their own Christmas traditions.  Christmas pajamas, driving around looking at lights, candlelight service…whatever it is that you traditionally do at Christmas can become a tradition.  I like to collect Christmas ornaments from around the world for example.  Probably not a lot of people do that one.  Another Christmas tradition that started about six years ago, was attending the Christkindal Market with my friend Heidi.  We started out in Chicago, then Oak Brook and now there's one in Naperville, Illinois.  That's the town that I met Heidi, so it's fun to meet up there and spend the day together.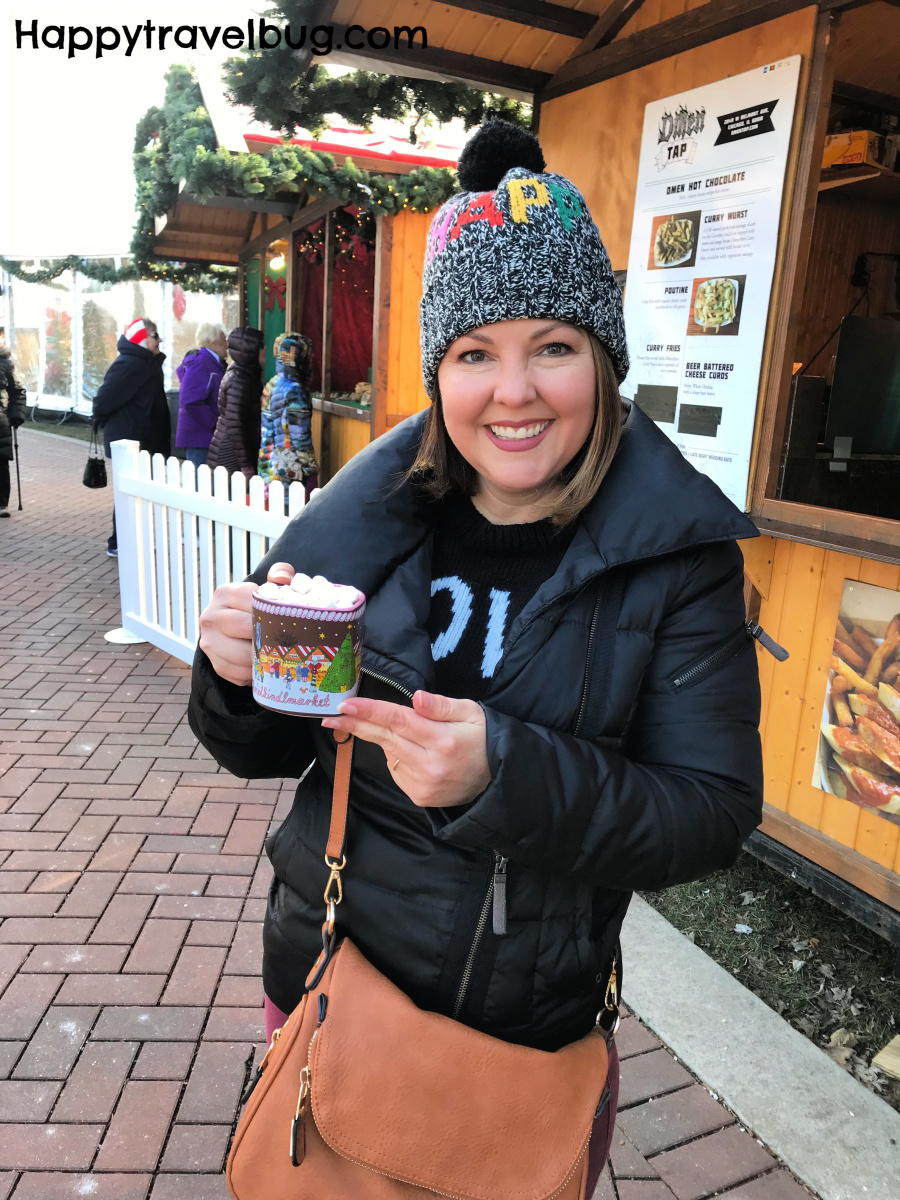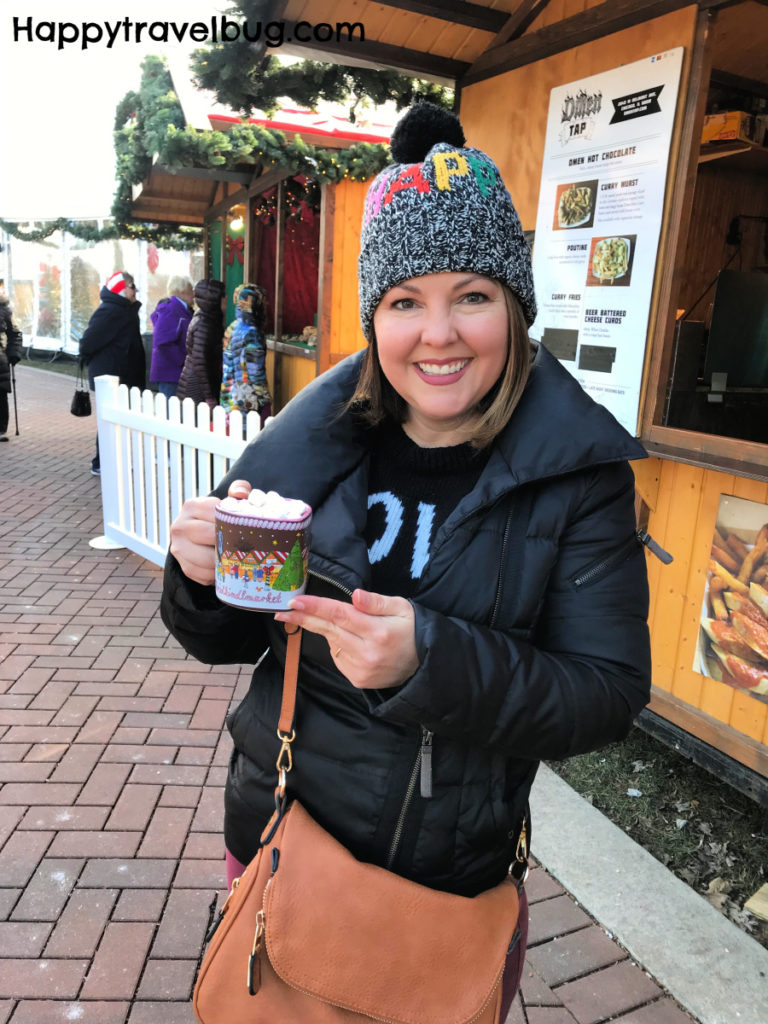 What to do at a Christmas Market?
Shopping!
There are so many things to buy at a German Christmas market that you just don't find at other places.  Some of the vendors come all the way from Europe to sell their homemade things.  Like these wood carved ornaments and figurines.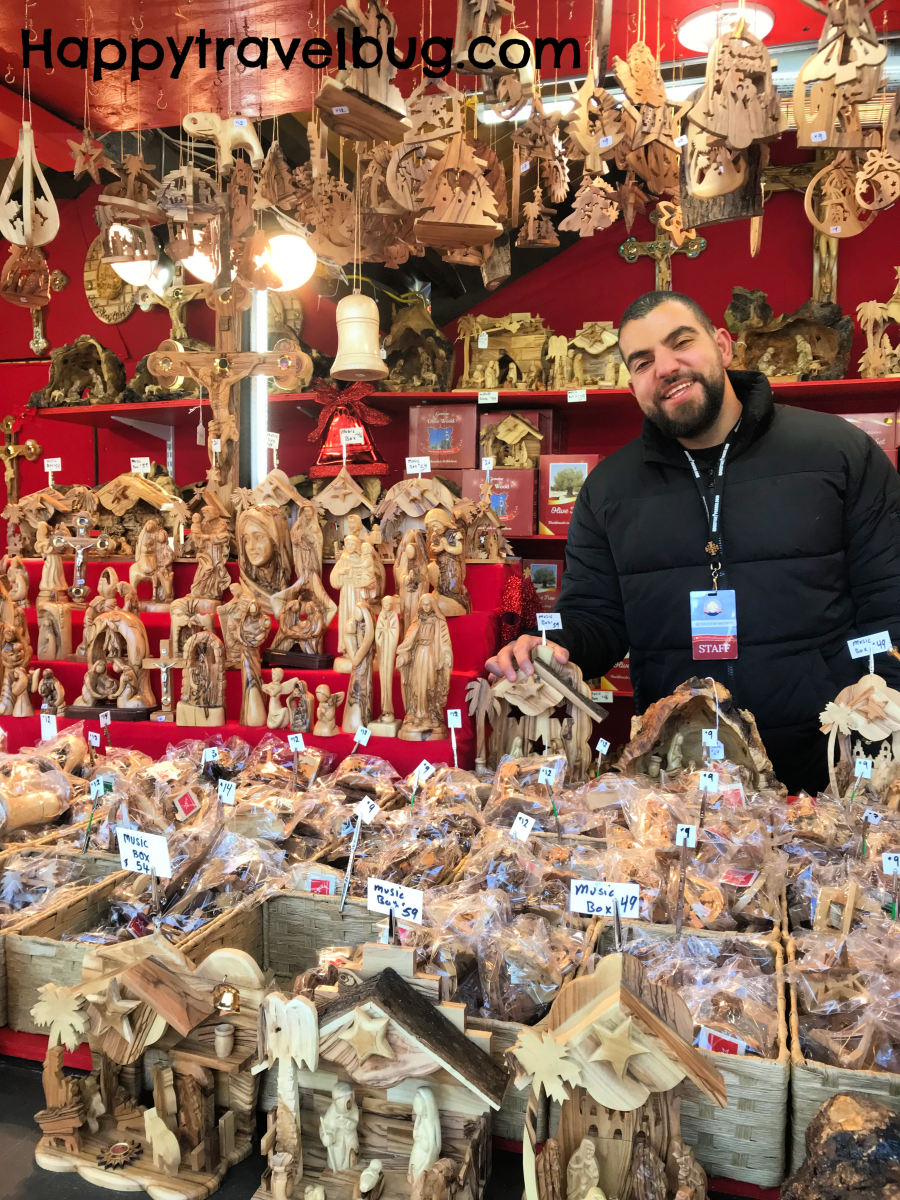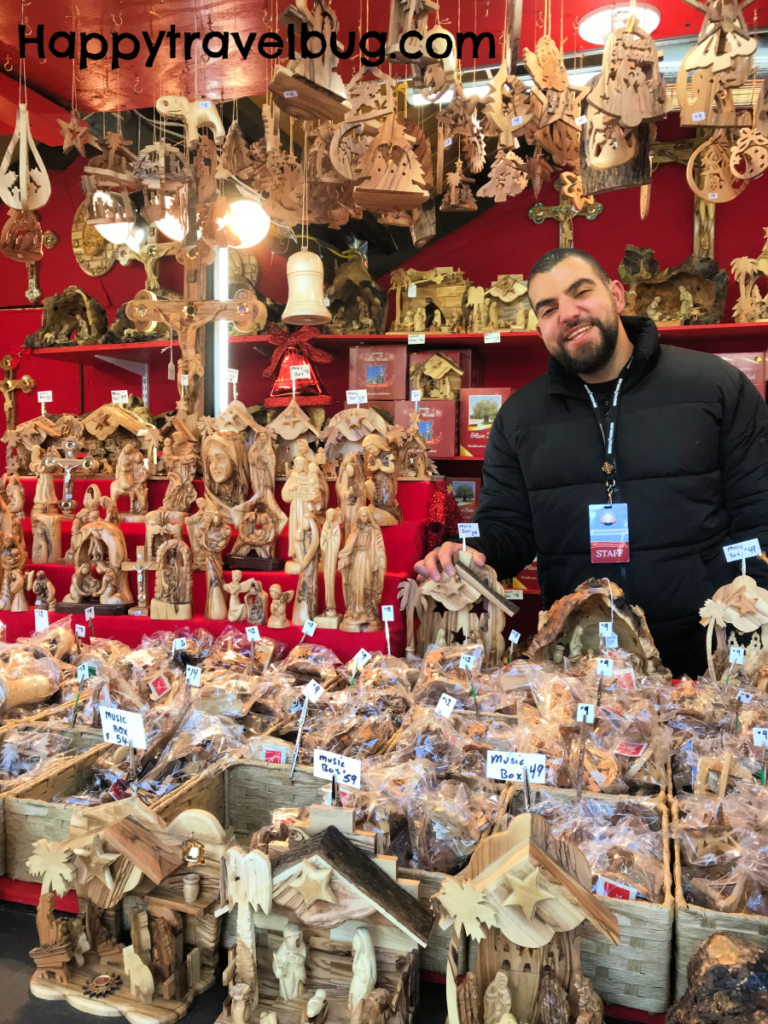 Or these hand painted Christmas ornaments in many different shapes and sizes.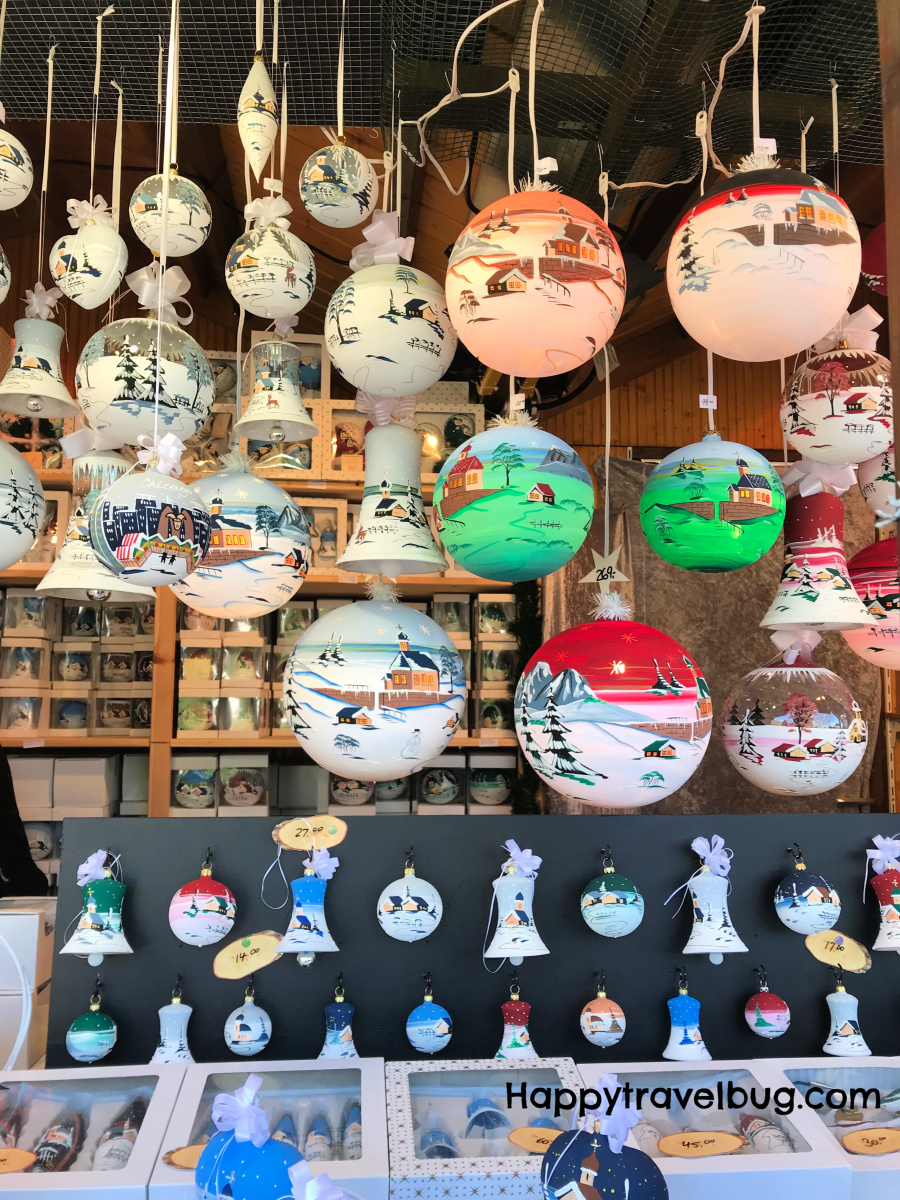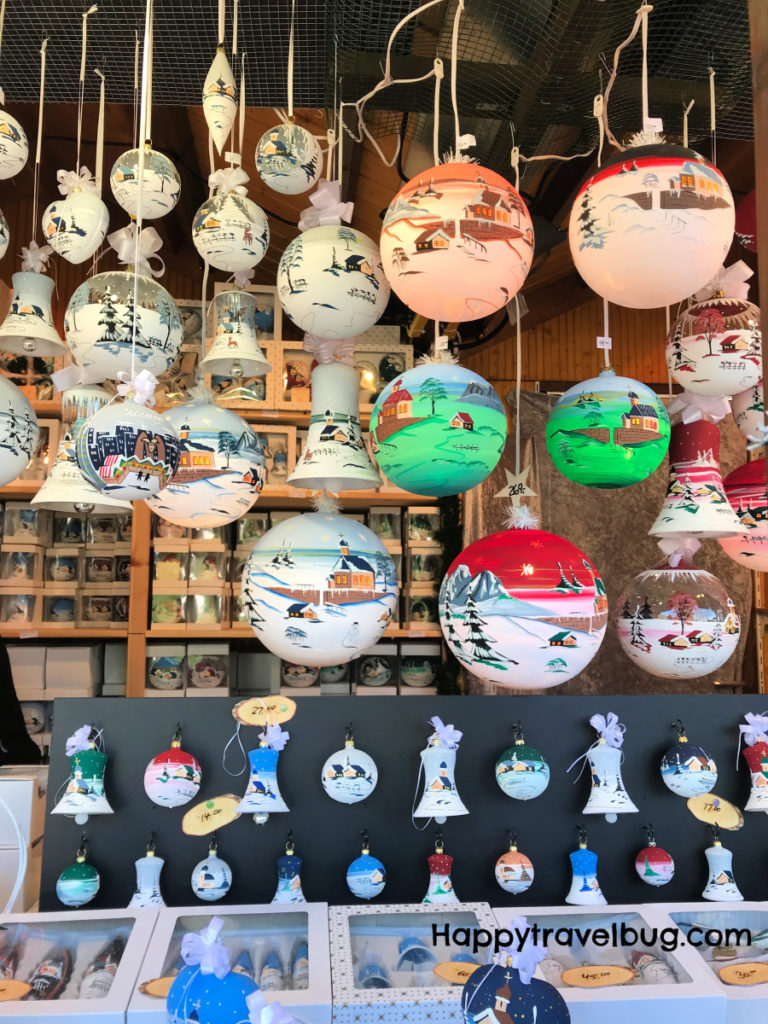 And, of course, you must shop for hand blown German Christmas Tree Ornaments.  They have them in every shape you can imagine.  This year I got several for members of my family.  We give Christmas ornaments to each other on Christmas Eve that reflect something that happened in the current year of their life.  My son is actually graduating from college in two days so I got him a graduation cap ornament.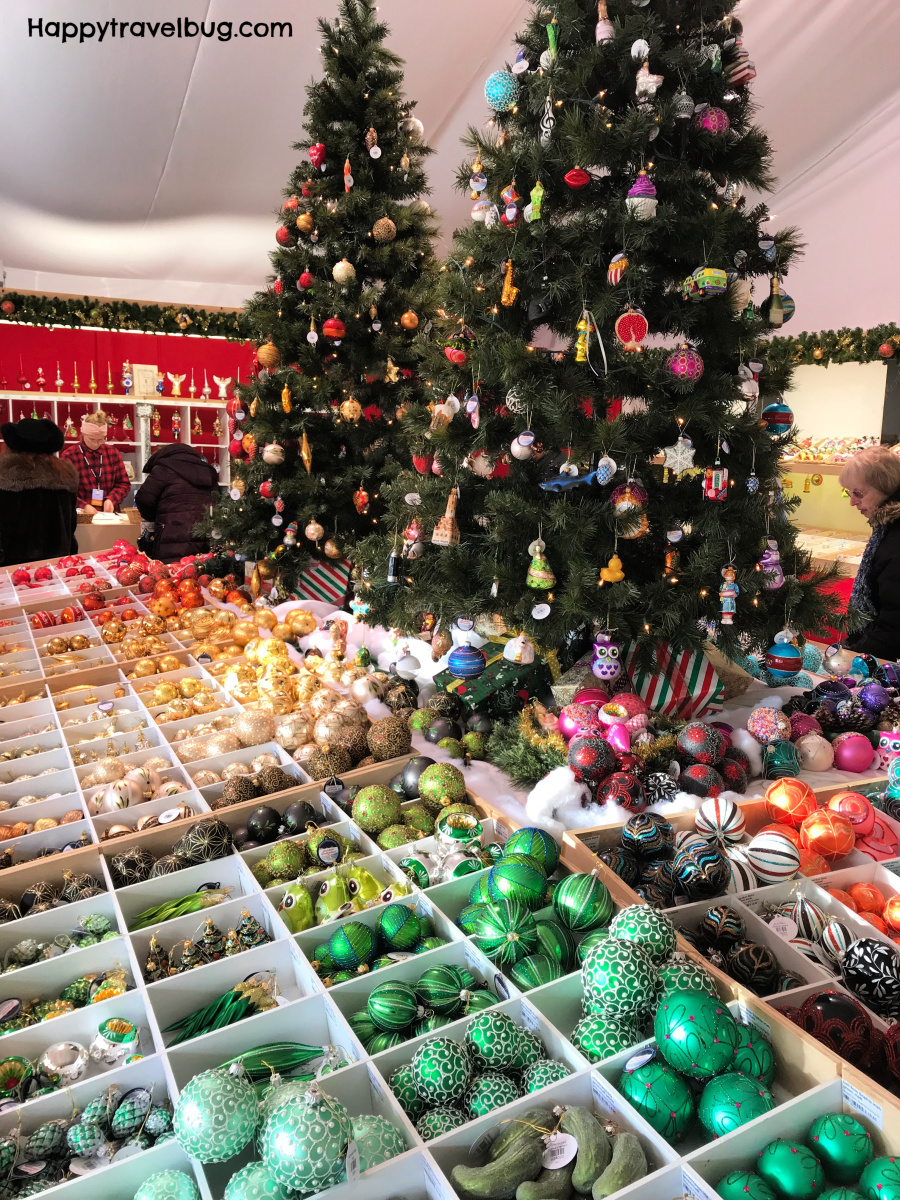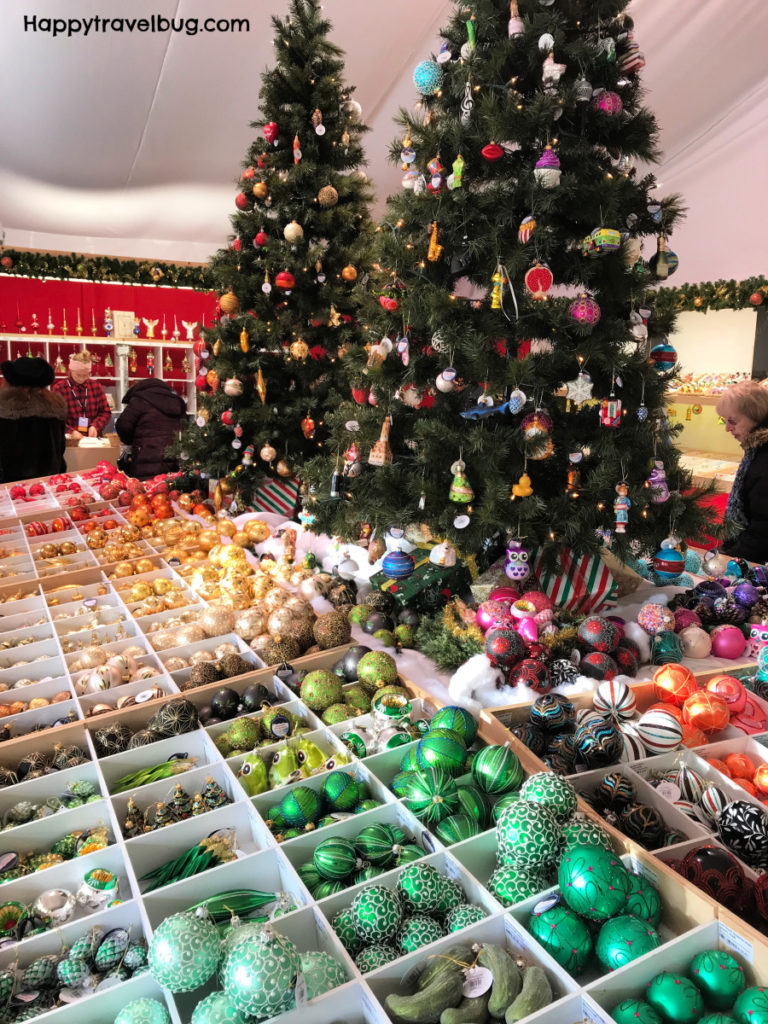 Had to get a picture of me and Heidi in there. 🙂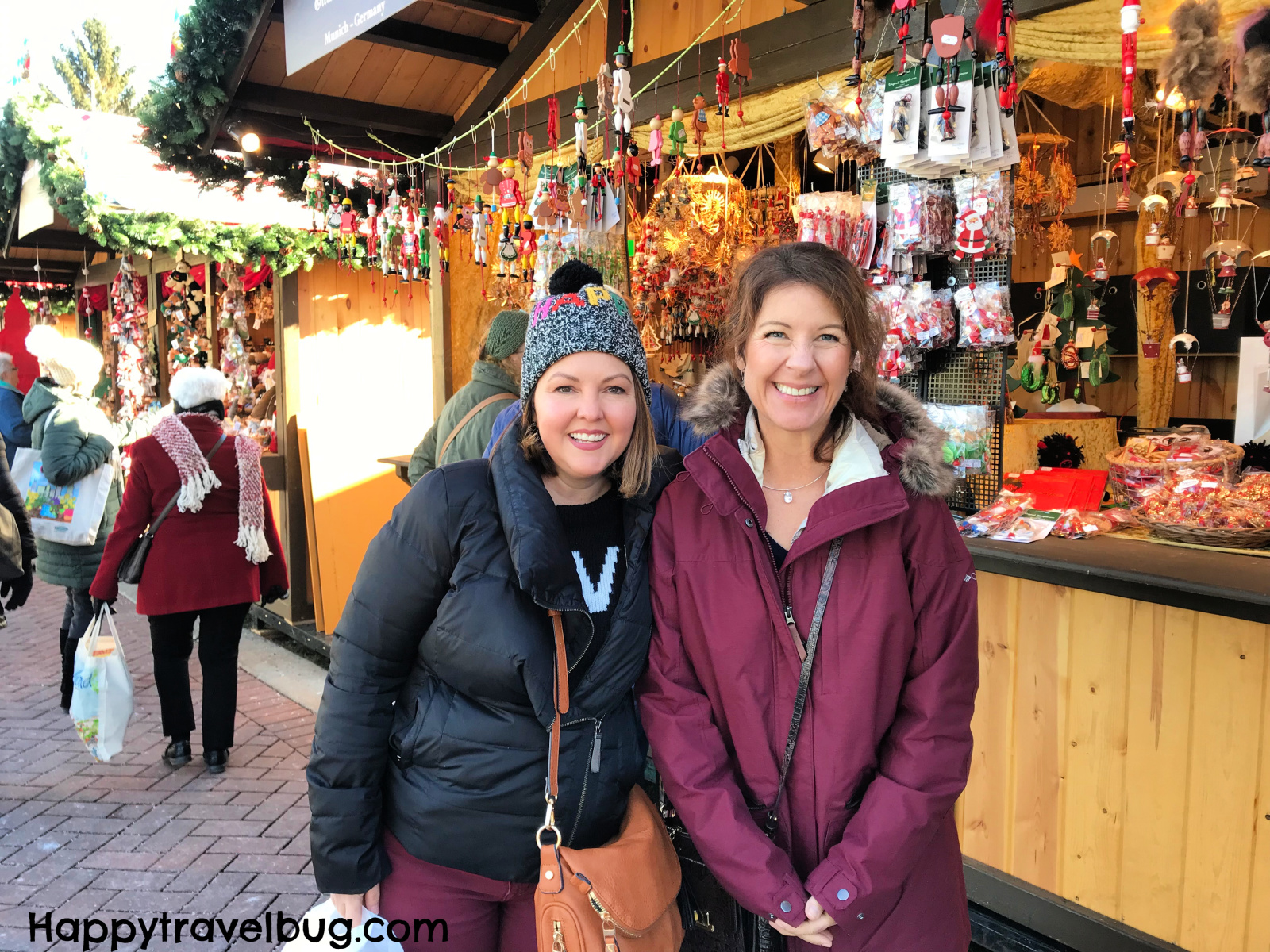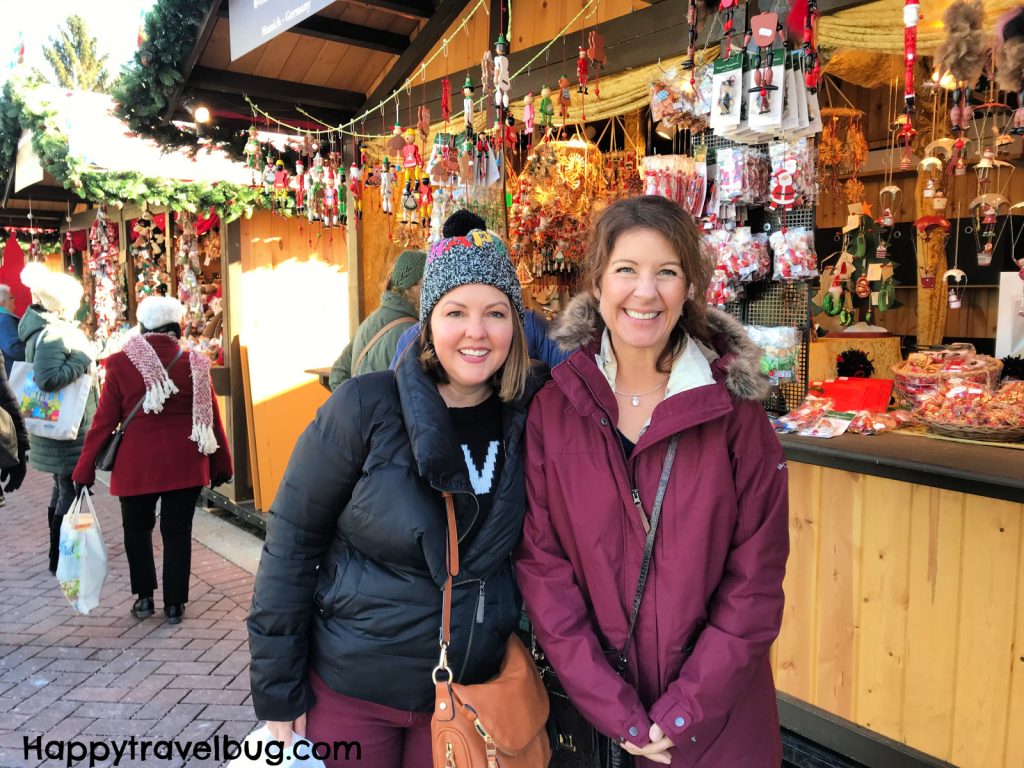 What else besides shopping?
EATING, EATING, EATING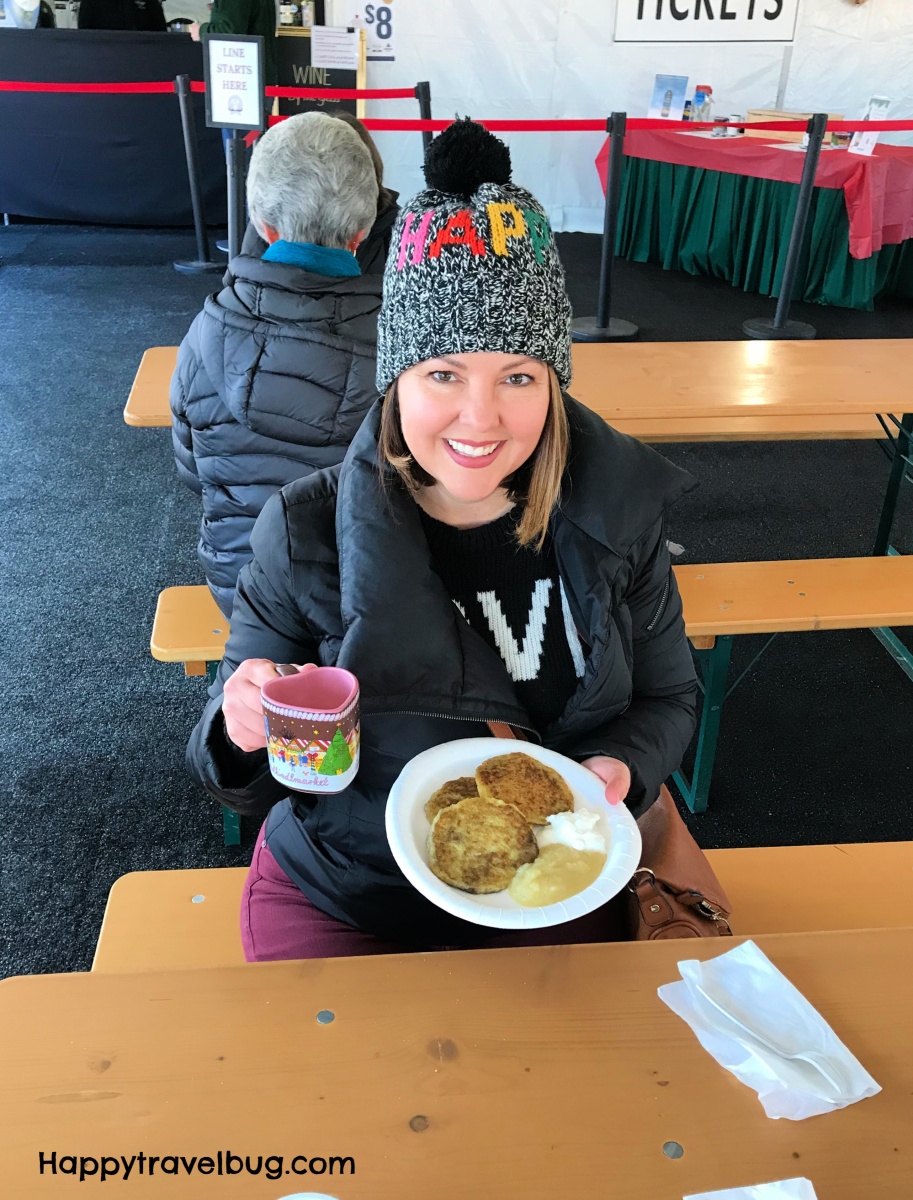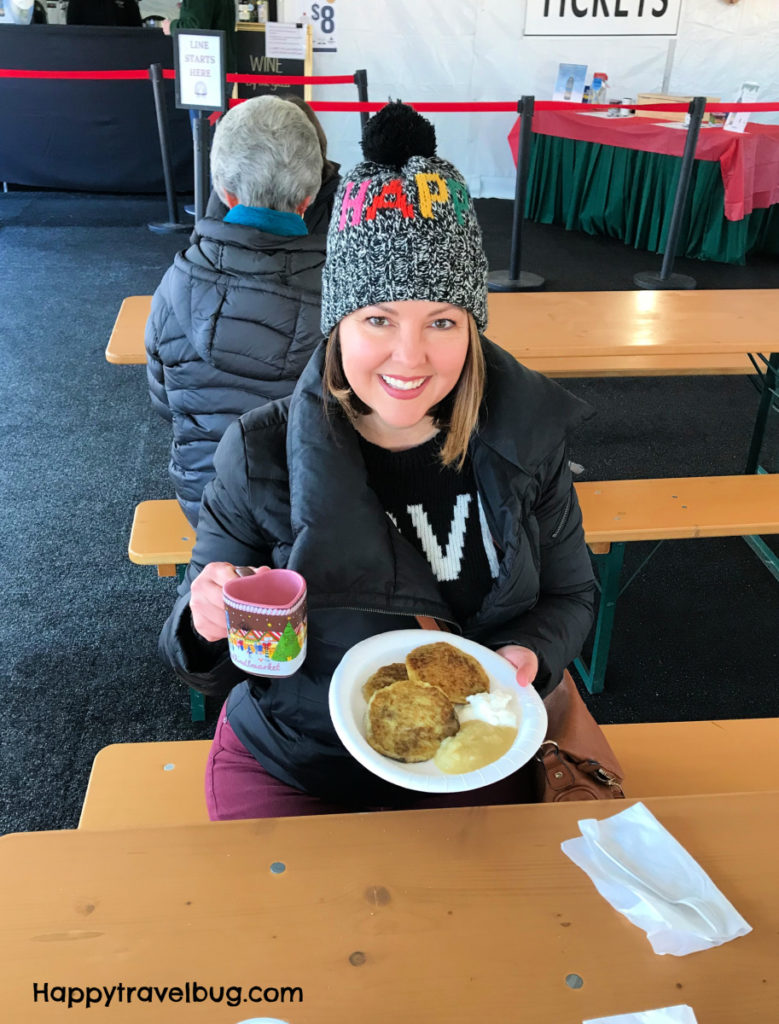 The Christkindal Market is filled with delicious things to eat and drink.  I settled for a hot chocolate with marshmallows, potato pancakes with apple sauce and sour cream and some amaretto nuts.  I wanted so many more goodies like hot spiced wine, donuts, and a warm pretzel, but Heidi and I had lunch plans after the market.  You could totally eat lunch there if you want to do that. Lots of meal options including sausages, spaetzle, baked cheese, pierogi and more.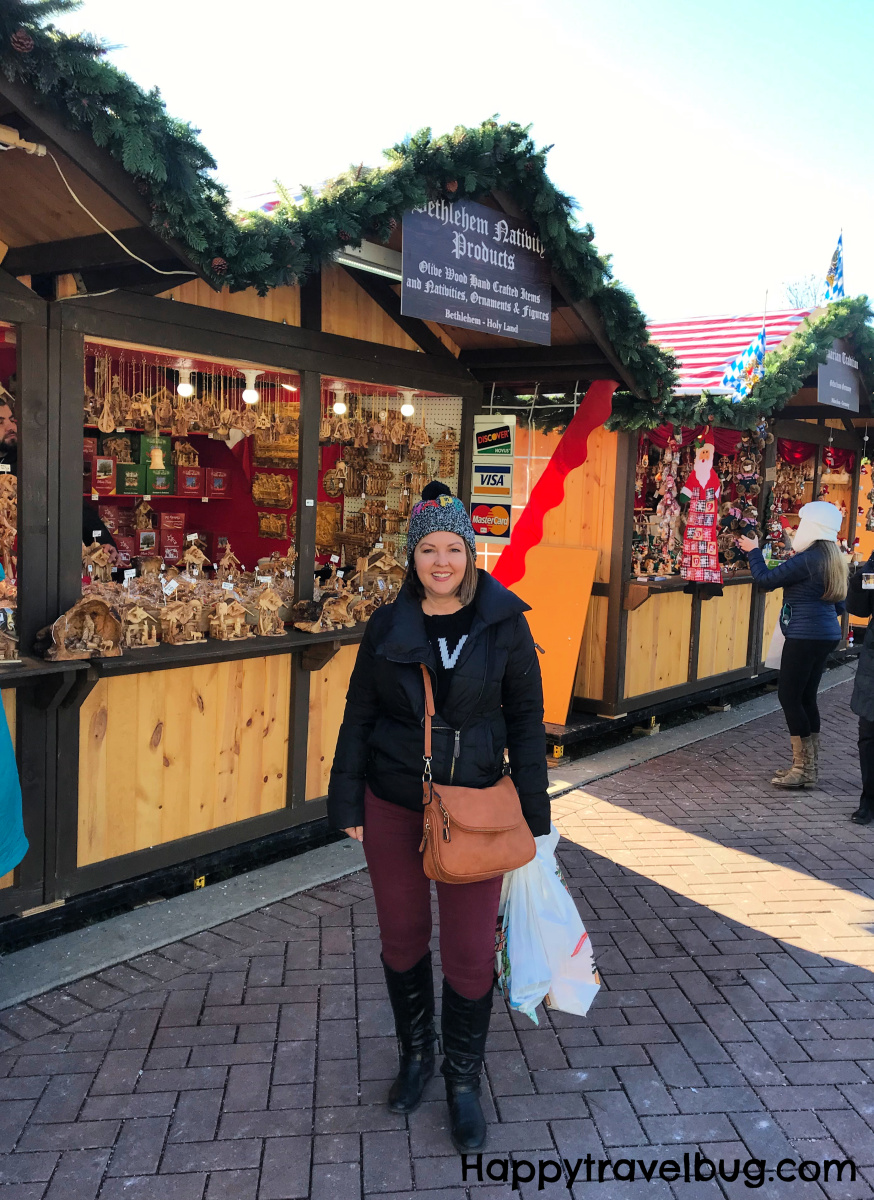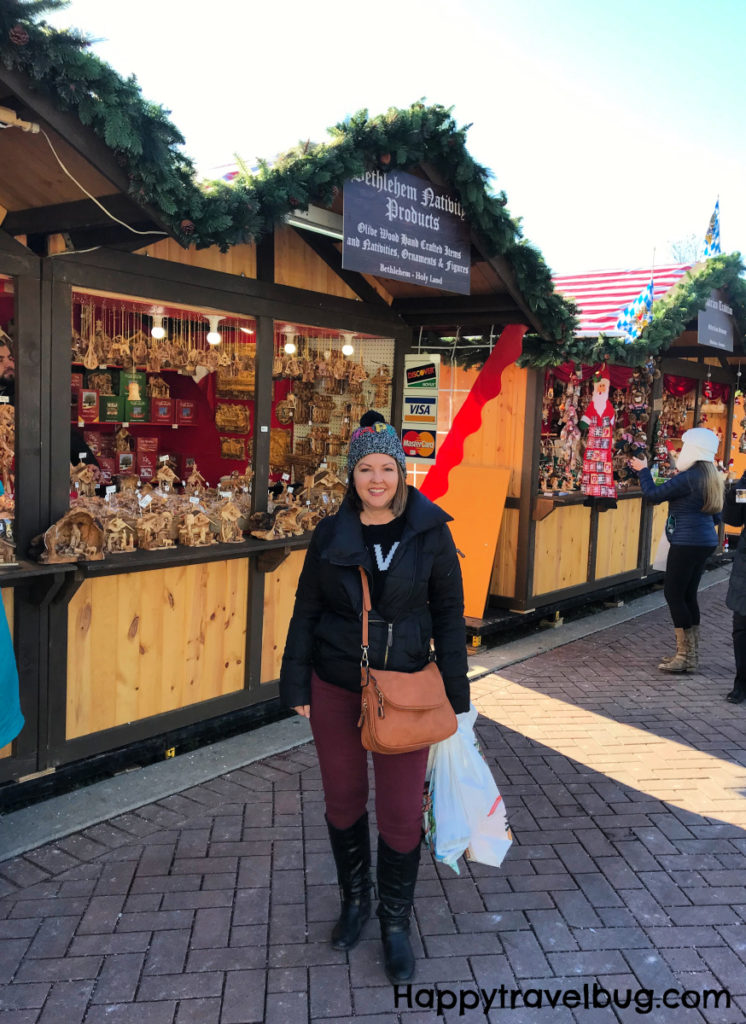 Gift Ideas: DIY
Each little stall has a unique product for sale.  Some are things I could never reproduce no matter how hard I tried.  But others had some things that Heidi and I decided to give a try at home.  These ornaments made of star anise and a few other bits smelled amazing and would be a great gift for a hostess or even put on the outside of a gift as decoration.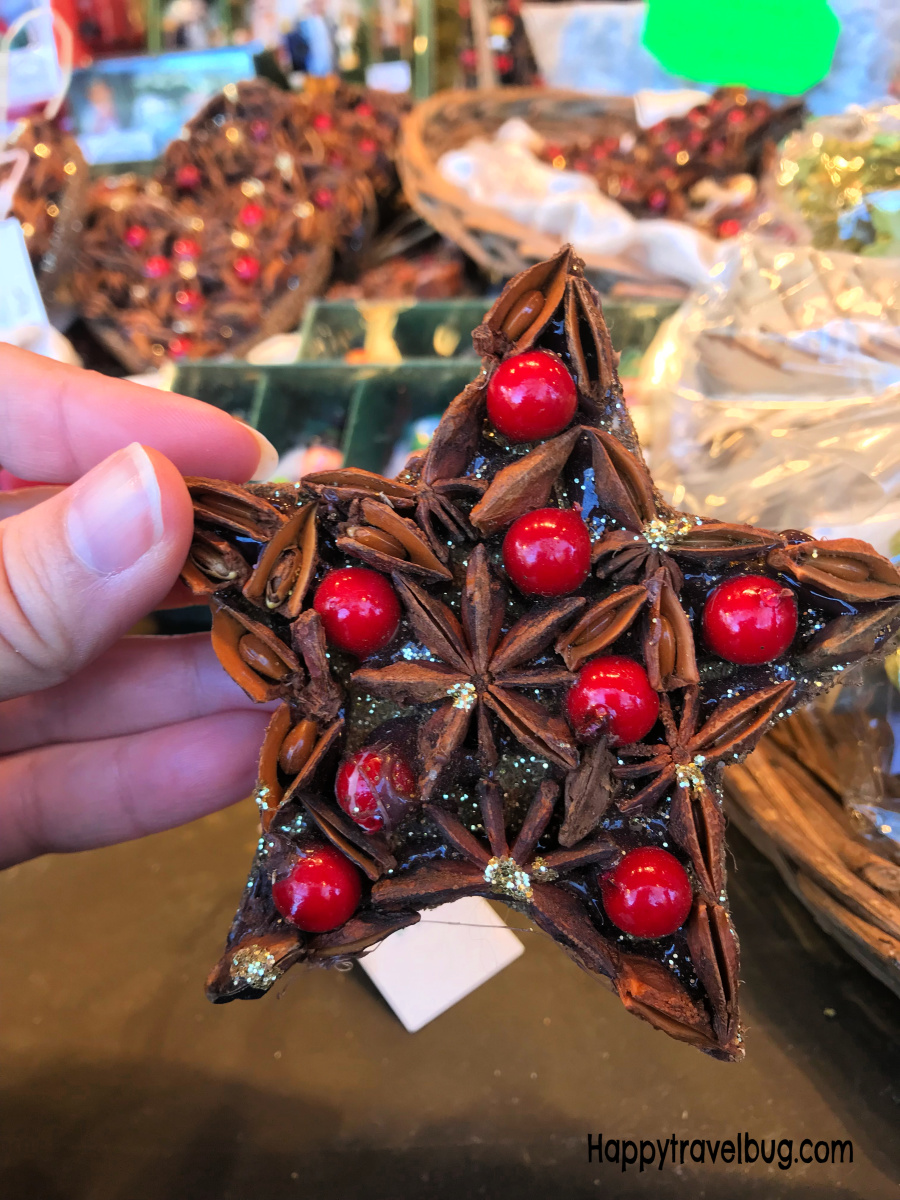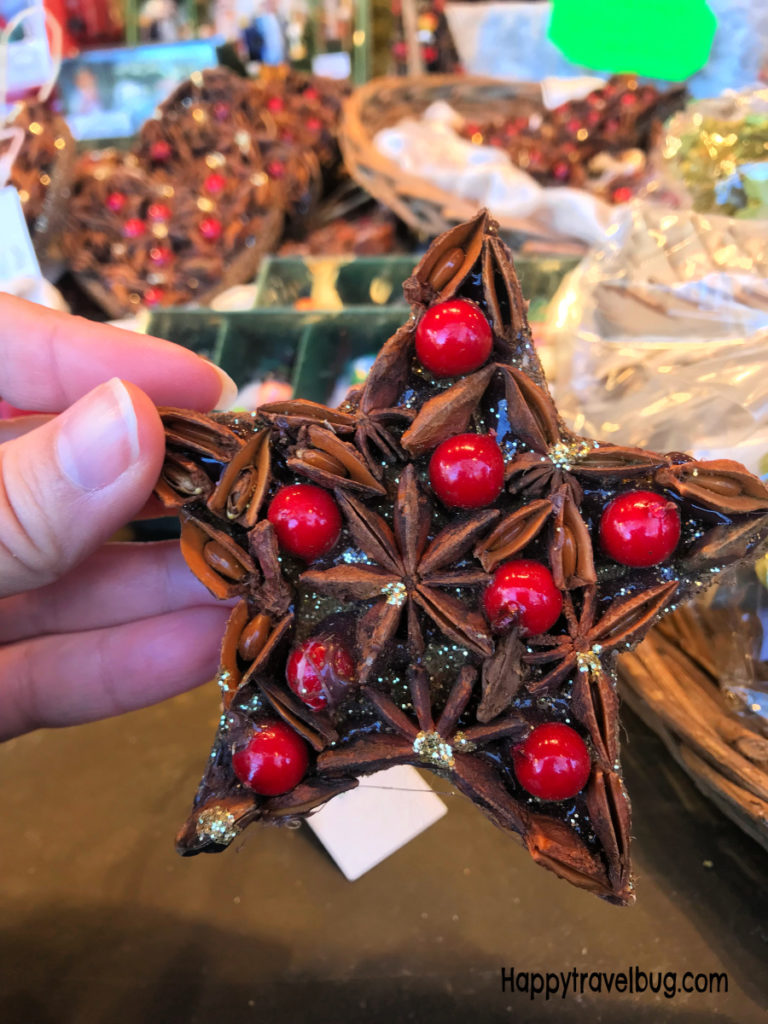 Christkindal Market | Naperville | Illinois
Hours
Thursday 11am-7pm
Friday & Saturday 11am-9pm
Sunday 11am-6pm
Special Hours
December 17-20 11am-8pm
Christmas Eve 11am-4pm
Free to get in!