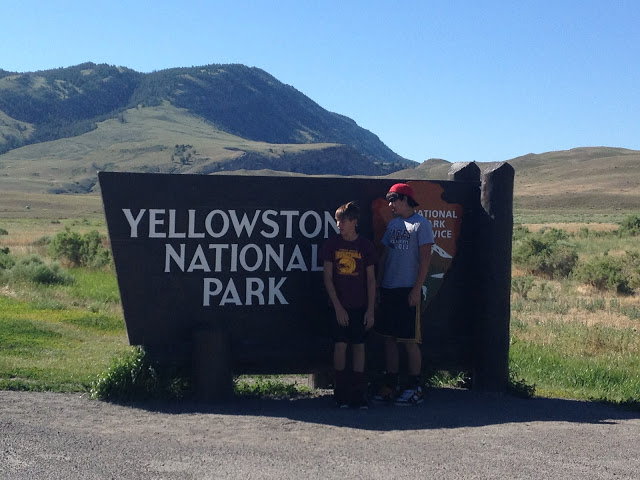 We finally made it to Yellowstone! We started the Wild West Road Trip with Yellowstone as our ultimate goal, but what a fun journey it has been to get here.  Stopping at the
Herbert Hoover Library
,
the Badlands
, 
Mt. Rushmore
,
Custer State Park
and the
Buffalo Bill Historical Center
 (along with several other stops) made it feel like one continuous vacation instead of just driving to get to Yellowstone.  But we were super excited to get there, that's for sure!  By the way, I took this picture from the car as we drove by… I have no idea who those kids are! 🙂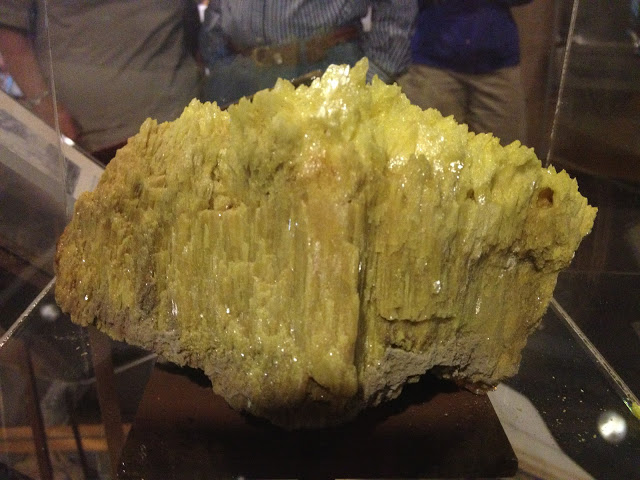 I found this yellow stone in Yellowstone ( at one of the ranger stations)
Since we were driving in from Cody, we entered the park through the east entrance.  As we drove the  27 miles till we hit the visitor center, we passed Yellowstone Lake and a bison making his way down the road as well.
Being that this truly was a "road trip" we had no reservations for hotels at all.  We just found a place to stay wherever  we ended up.  That really isn't possible inside of Yellowstone.  You have to have reservations up to a year in advance for some of their accommodations.  However, if you call
Xanterra
, the people who handle lodging for Yellowstone, you might be able to get a room that just opened up due to unexpected reasons.  Here are the numbers to call 866-GEYSERLAND (866-439-7375) or 307-344-7311.  Turns out there was a room available, but it was a suite and cost over $400 a night, so we passed. That meant we had to drive out of the park to find lodging for the night.  With our handy dandy map we decided to head north into Montana for the night.  There are only a few spots in Yellowstone where my iPhone worked, so while I had one, I searched for hotels in Gardiner, Montana, and made a reservation for the night.  It was a good thing I did, because by the time we got there, they were sold out for the night.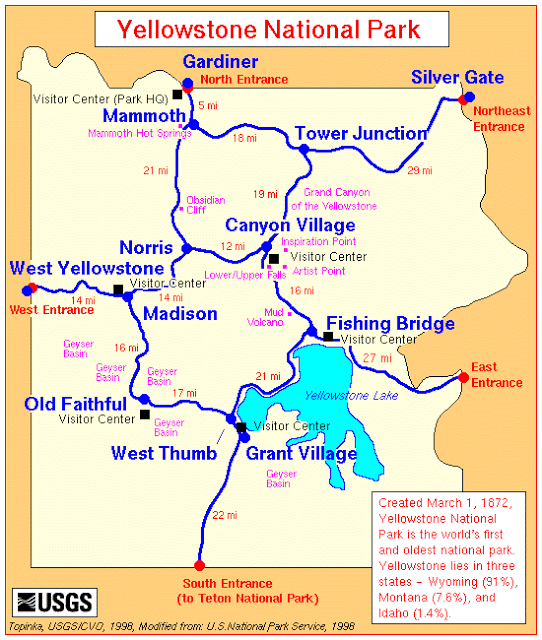 Just driving through Yellowstone is beautiful.  The first day we drove from the East entrance past Fishing Bridge, Canyon Village, Tower Junction and Mammoth.  We saw the scenes below from our car window.  But there is so much more to see and do.  My next several posts will cover all of the activities that we did while in the park.  I don't know if I could pick a favorite.  Have you ever been to Yellowstone?  What was your favorite part?