I know what I want for Christmas…a new camera!  I was so disappointed with some of my photos from our
Wild West Road Trip
.  Especially the ones that I had to take from the car.  That happens a lot in Yellowstone.  You will be driving down the road and all of the sudden there are tons of cars slowing down or pulled over to the side.  In the city, this would mean an accident, but in mother nature it usually indicates animals.  This happened to us several times.  While I was sooooo excited to see wild animals, I was sooooo upset that my camera failed me.  My goal is for you to have as close to the same experience as I did in person.  This elk below was amazing! What a gorgeous animal!  But I don't feel like the pictures do him justice.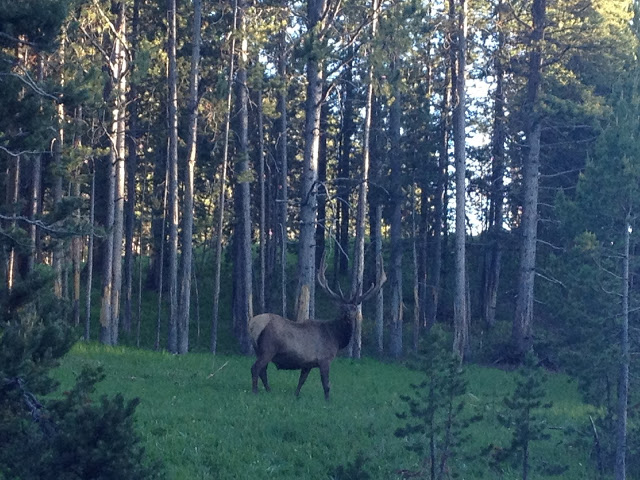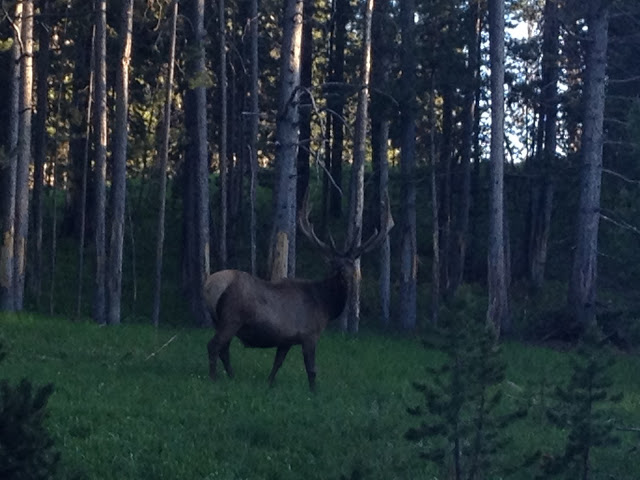 We also saw a bear enjoying a walk along the Yellowstone River.  We could only see him with the binoculars that I packed for our trip. (good tip, by the way)  So if my camera couldn't capture the elk right on the side of the road well, you can imagine that I didn't get any good shots of the bear.  Luckily, there was this adorable little Yellow Bellied Marmot that LOVED having his picture taken.  Since I wasn't afraid of him attacking me, although I guess that was possible ;), I got out of the car for these shots.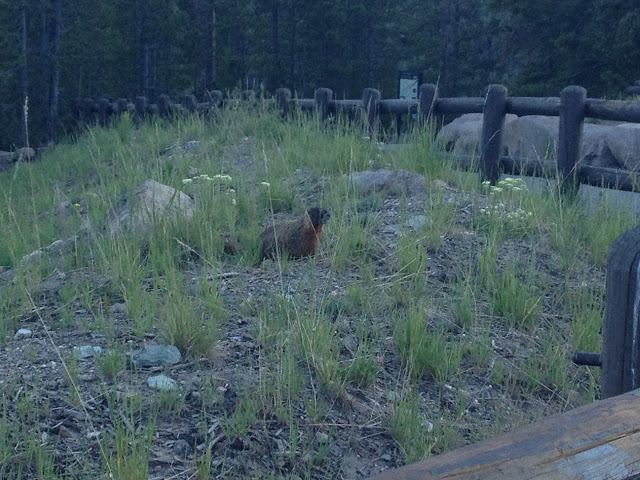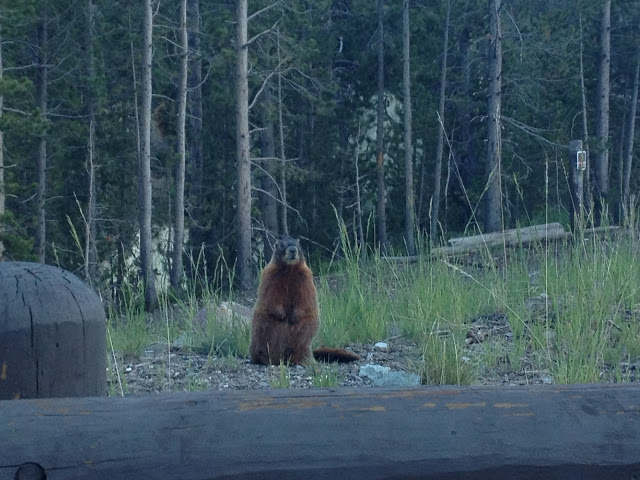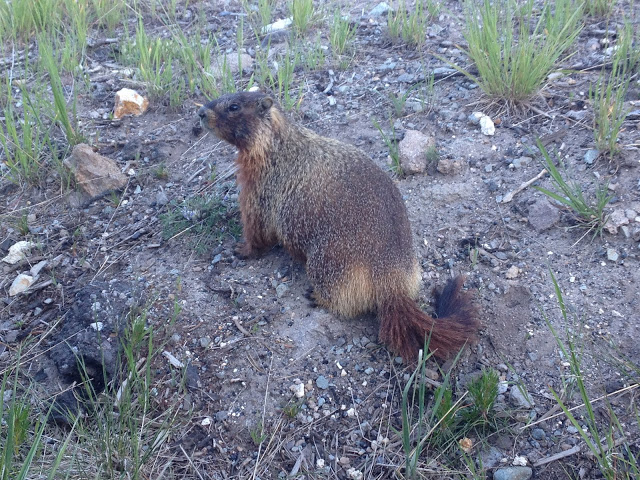 Isn't he a cutie?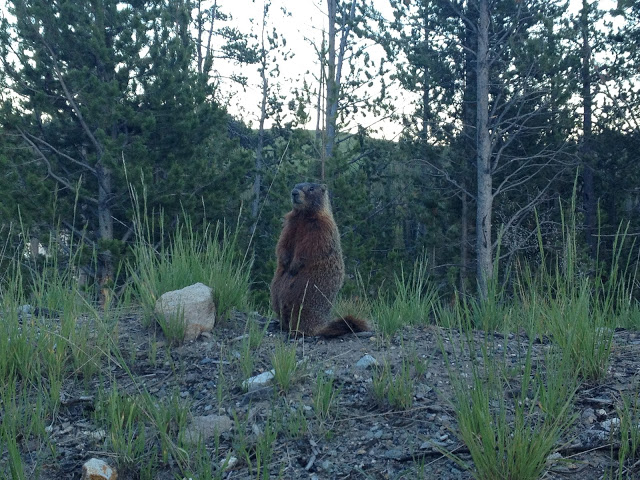 There were many places to pull over and enjoy the view in Yellowstone, several of them only big enough for a car or two. We didn't pull over at all of them, but if there was a waterfall in sight, you bet we did.  I love
waterfalls
!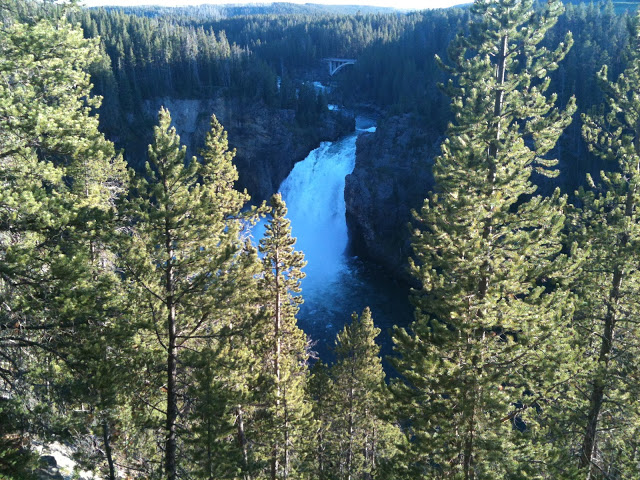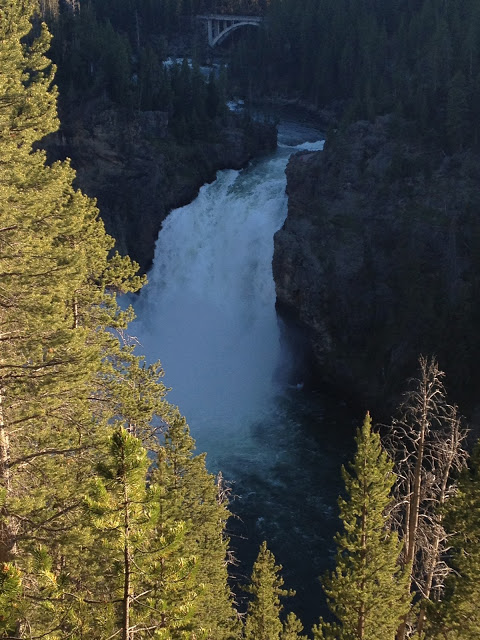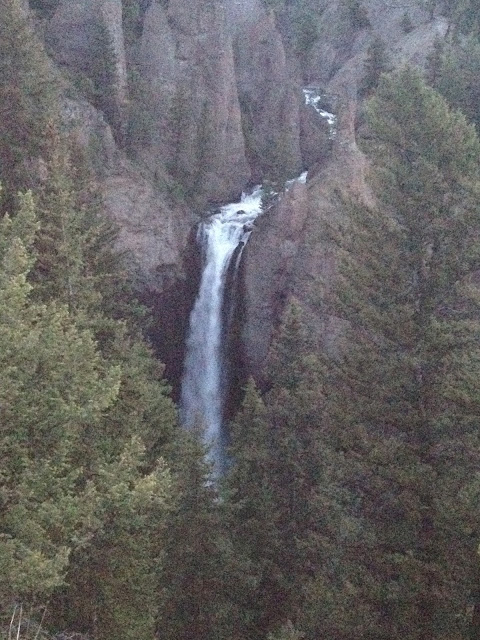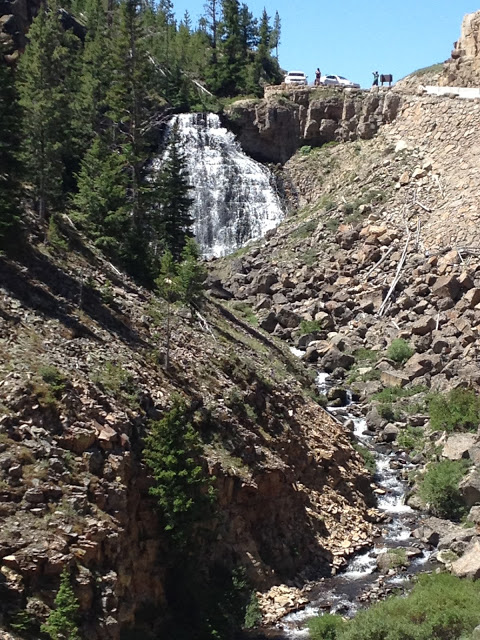 Yellowstone is the kind of place you could spend LOTS of time.  However, don't pass it up if you only have a day to drive through.  You can see from the pictures above that the experience will be worth it.  We didn't have to walk, hike or fight for a parking spot to see any of these beautiful sights.  We just saw them right on the roadside.