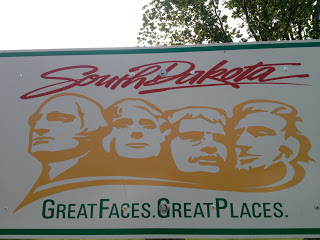 After our rest stop in Sioux Falls Park, we headed west toward the Badlands.  These are a few of the things we saw along the way.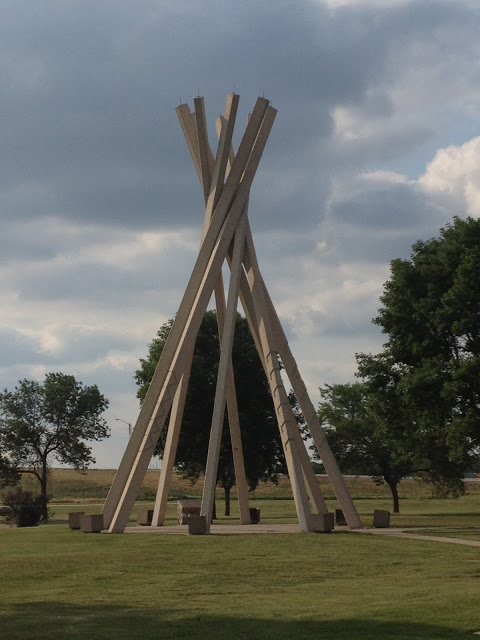 Saw this at an official highway rest area.  Not sure if it has a use, other than looking interesting and representing the state…but I liked it!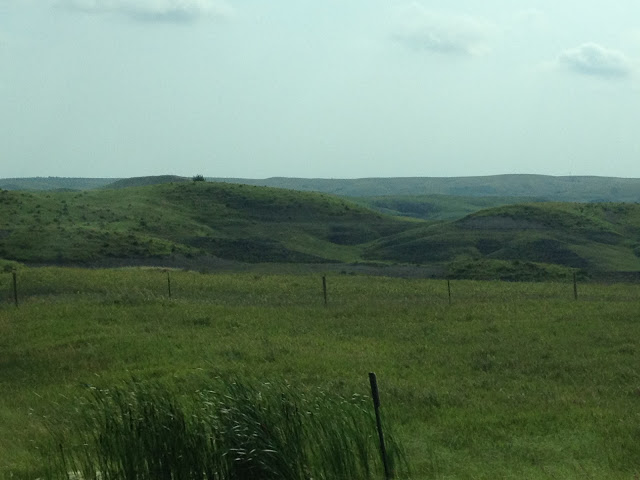 Not a tree in sight…just rolling hills.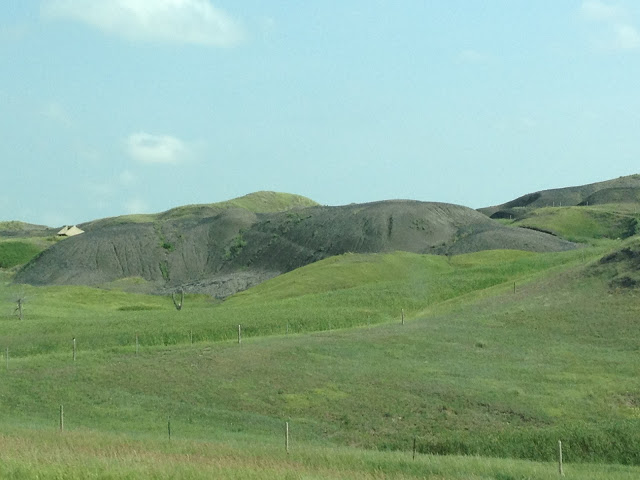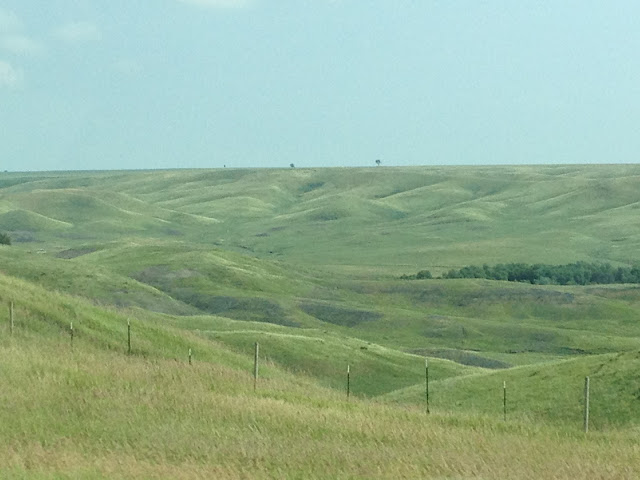 This one is my favorite! Love the little bit of water that I captured in the valley.  It looks like a painting to me.
One of the things I noticed on our trip was that each state has some interesting landscape that seems to be unique to it.  Some states had several.  What does your state have that makes it special?