You know that feeling you get when you spend hours upon hours in a car and you finally see the rest area sign?  Sometimes you want nothing more than to just get out of the car and walk around for a few minutes.  Even though rest areas are nice, we found the best place to stop, get out, walk around and enjoy nature.  Less than two miles off the interstate, we discovered
Sioux Falls Park.
 Beautiful!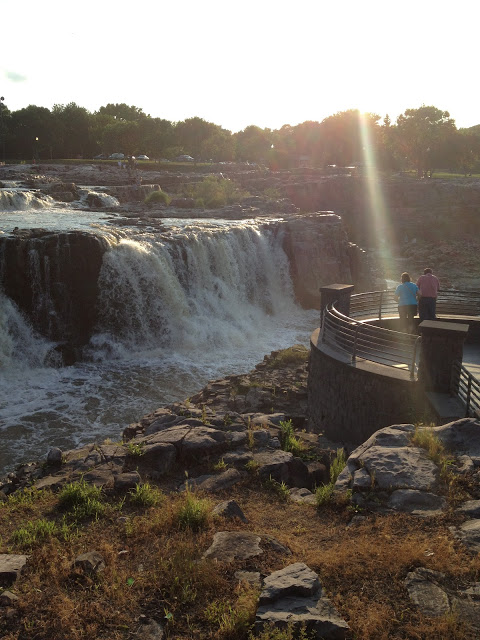 It was like heaven opened up and lit the way for a gorgeous walk!
Sioux Fall Park is located in Sioux Falls, South Dakota…that's easy enough to remember!  You could make this a quick stop or much longer if you like.  Personally, I would have liked to stay longer, but my husband was ready to get back on the road. 🙂  There were lots of places to walk off the sidewalk and closer to the water.  There were picnic areas that were ideal for any meal of the day.  There was even a cafe with ice cream, drinks and some fast food in case you didn't bring your own.  And of course, there were rest rooms.  Those are essential on a road trip stop.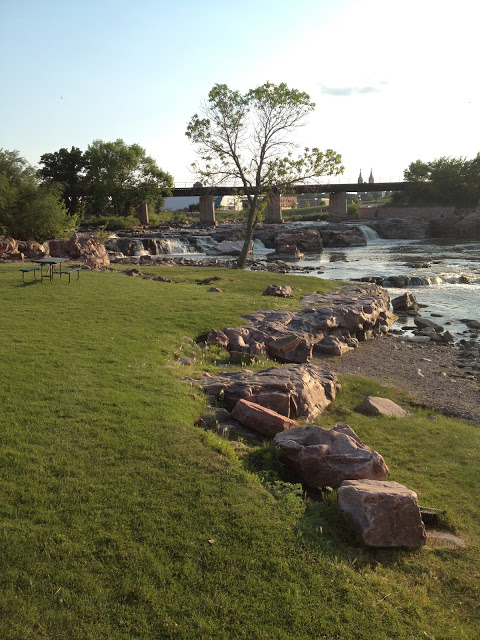 Isn't that the best spot for a family picnic?
As I have mentioned before, I love 
waterfalls.
  I don't know what it is about the sound of the water crashing down that makes me want to linger all day, but it sure does!  We walked from the top of the falls to the bottom.  Then we bought some ice cream in the cafe and enjoyed it while we watched and listened to the falls.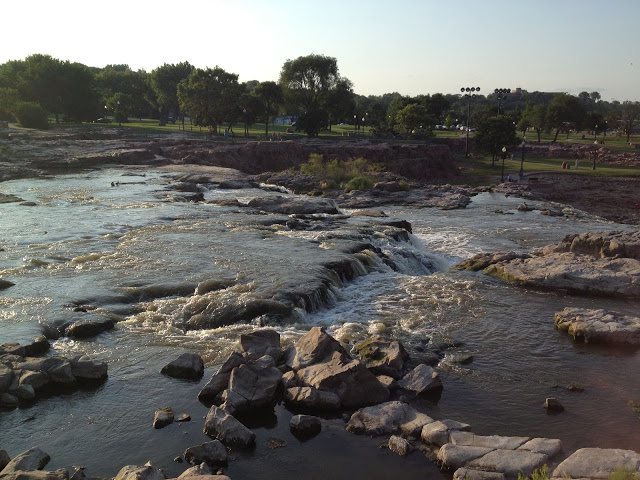 Top of the falls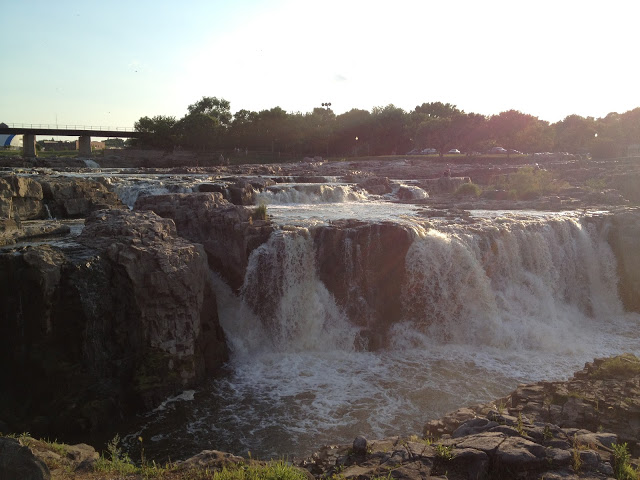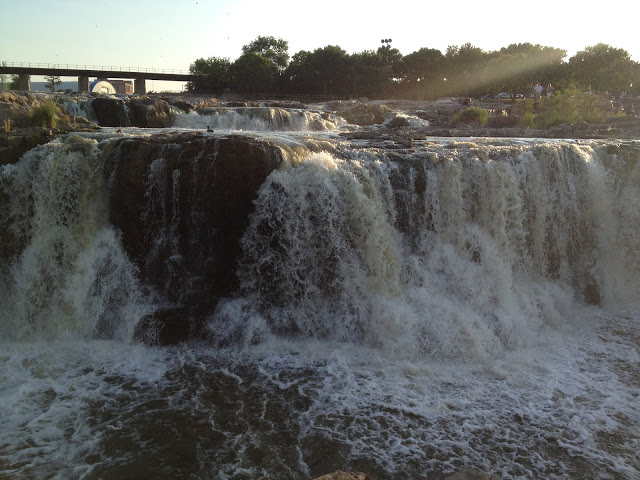 Can you see the brave ducks living on the edge?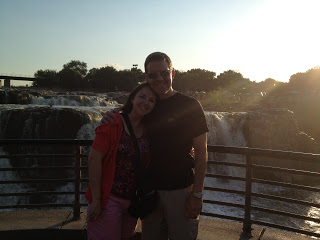 Aww…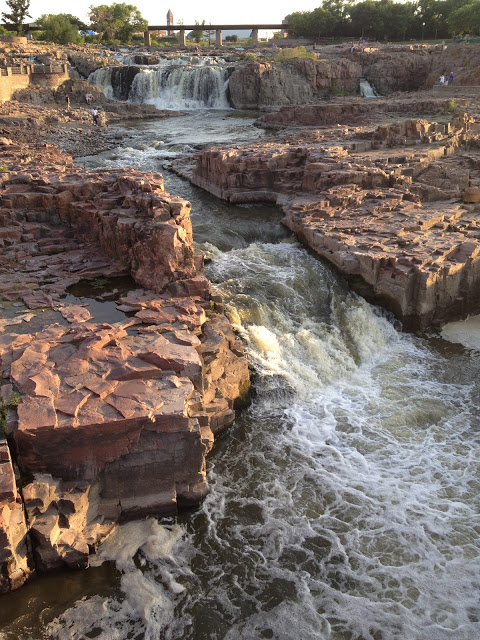 Isn't it beautiful?  This is where we stood on a bridge to eat the ice cream…perfect!
I took a little video so you could enjoy the sound as well as the sights!
What's the best "rest area" stop you have ever seen?