After we checked in to the
Old Faithful Inn
and enjoyed our
dinner and a show
, we decided to take a walk around the geyser hill loop trail.  I always enjoy taking a very slow walk after I have eaten, and there was no better place to enjoy that than at Yellowstone.  Slightly more things to see than a walk around the neighborhood. 🙂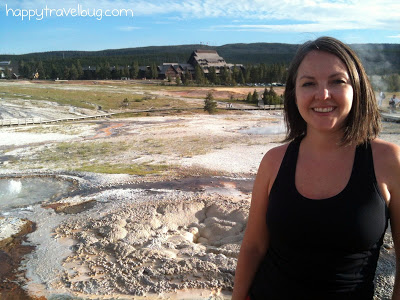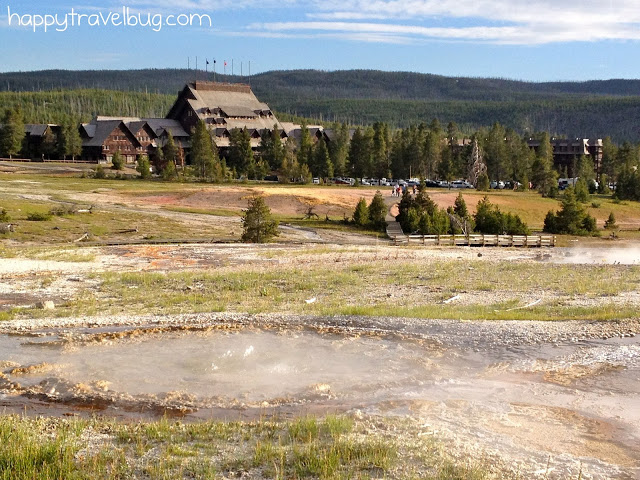 On the map below, you can see a bridge behind Old Faithful Geyser.  That was the start of our little 1.3 mile loop trail past Doublet Pool, Heart Spring and Plume Geyser.  We came back the same way we started.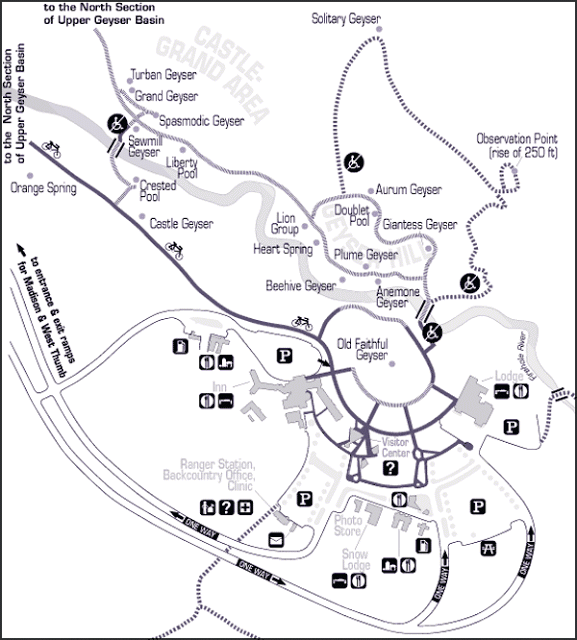 My favorites on this trail were the Anemone Geyser (below) and the Beehive Geyser (2nd below).  The Beehive can reach up to 150 feet with its eruptions.  And it takes you by surprise, which is also kind of fun if you happened to be walking by when it starts.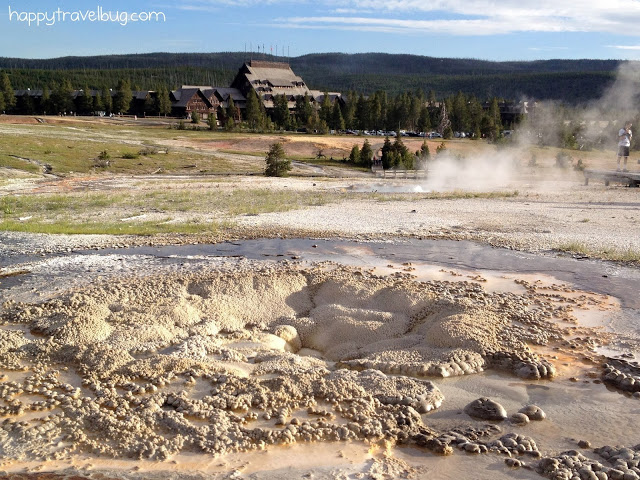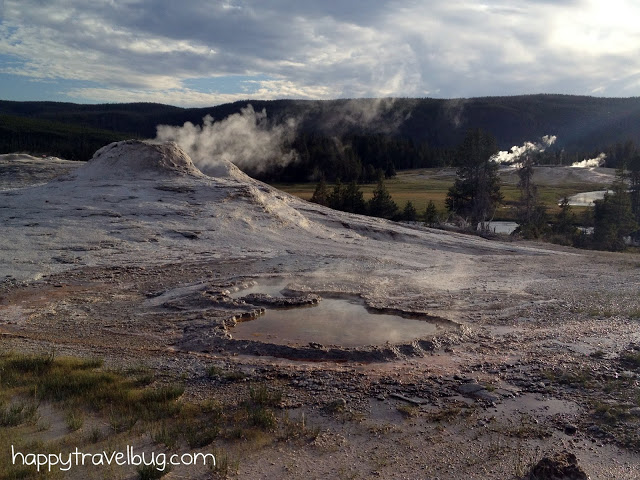 The trails, once again, took us right by the geysers for great viewing.  Not sure how much of this is open in the winter, but I bet it looks really amazing with snow on the ground.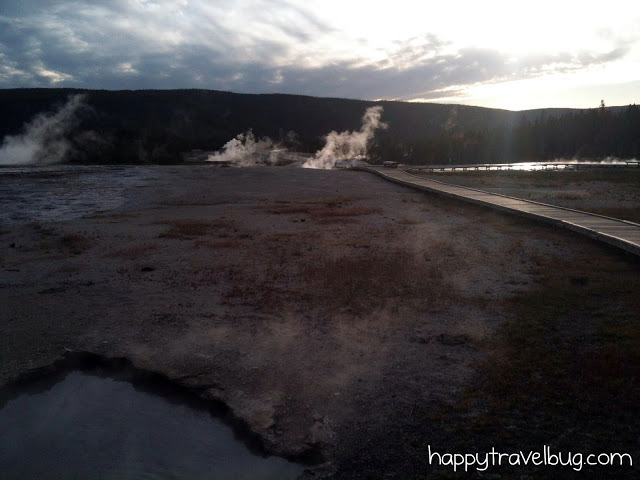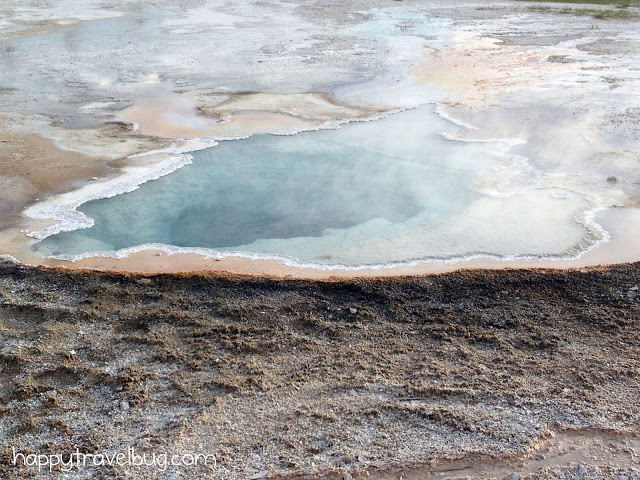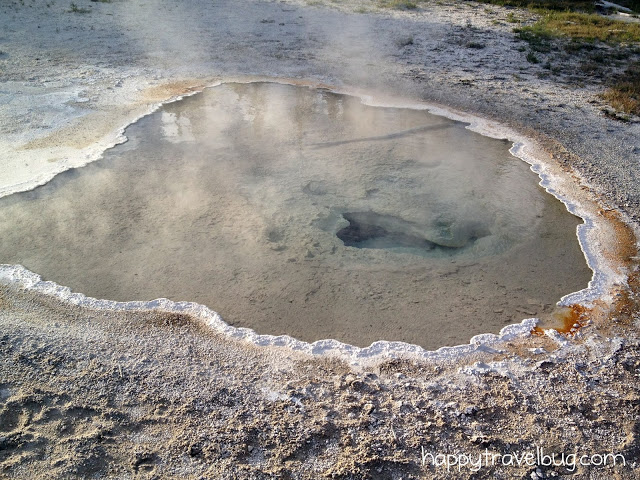 I was fascinated with the growths in the geysers.  The close-up I took below almost looks like a work of art.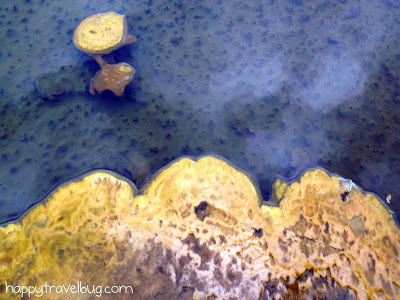 Of course, just like in all of nature, things change or die, however you want to look at it.  This hole below used to look like those geyser pools above.  After it dried up, things started to grow there, like the yellow flowers.  I know there are people who don't find these details as interesting as I do.  I'm just so amazed how much new stuff there is to discover on this Earth.  No person is responsible for Yellowstone and all its uniqueness…that is all God.  Cool stuff!