Have you ever been on the look out for something and when you finally see it, you start snapping pictures, even though it is sooo far away?  Of course you think this might be the best look I get, so I better take advantage of it.  Well, here is my first sighting and picture of a bison at Custer State Park.
Can you even see it?  LOL!  Thank goodness for digital camera's because shortly after this I had the sighting below.  Can you imagine wasting all that film on the above picture.  I love digital!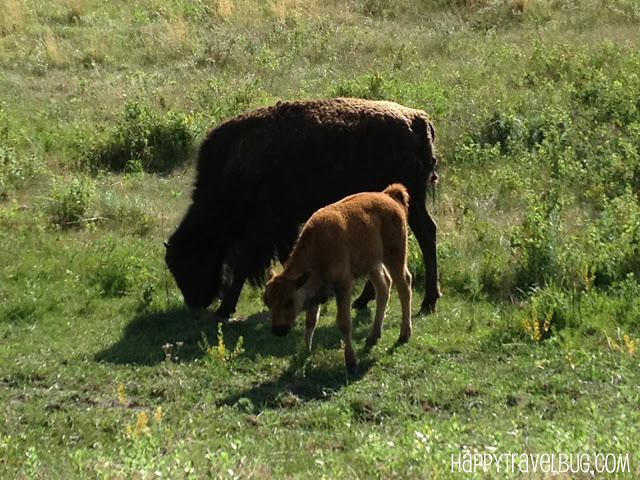 A BABY!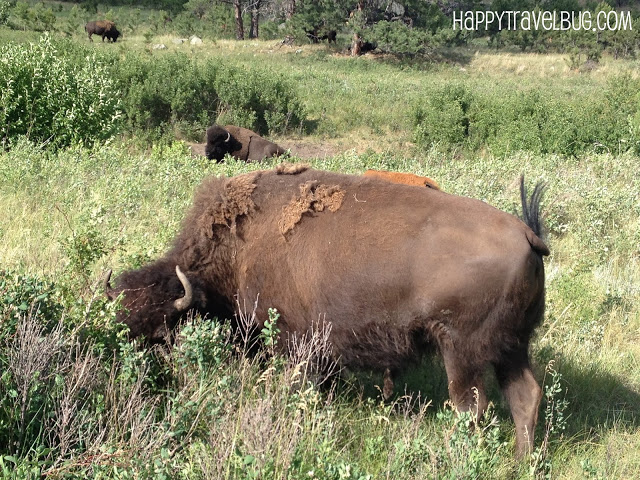 That one sitting down back there was the largest bison I have ever seen! Wish I had a better picture.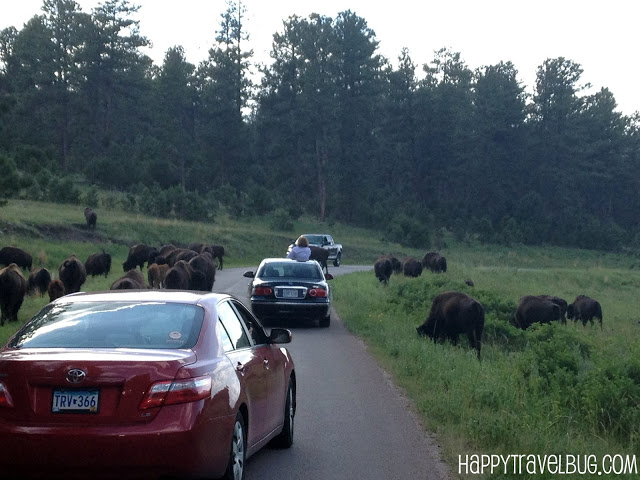 ROAD BLOCK!
Here is the video I put on YouTube of the Custer State Park Bison.