One thing is for sure, if you have small children you better stay on the pathways or hold their hands.  My kids scared me to death getting WAY to close to the edge for my liking!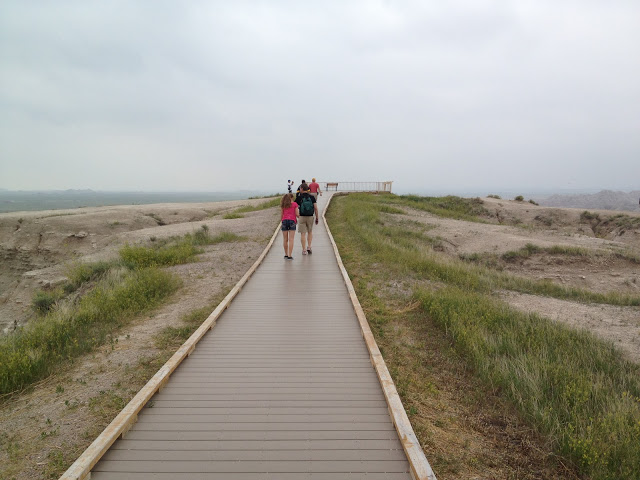 This is the way to go…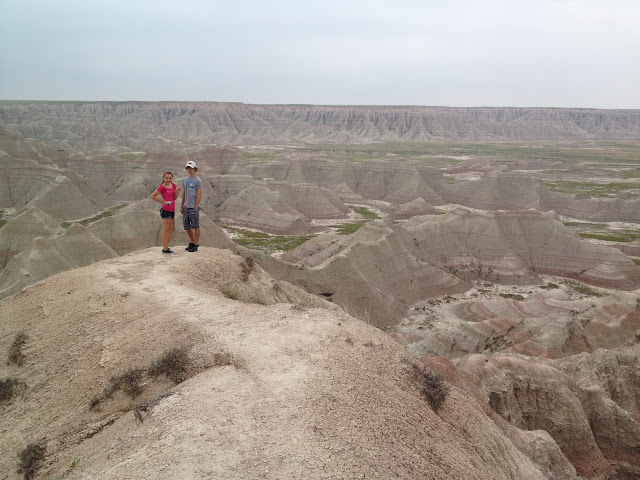 This is NOT!
I, on the other hand, did not heed my own advise and took this video for you.  I swear it didn't seem as scary taking it as it does watching it.
There are numerous stops along Highway 240, also known as The Badlands Loop, to get out of the car and explore.  It is really up to you on how much exploring you want to do.  You could make a few minute stop where you only walk to the end of the pathway, turn around and head back to the car.  Or you could hike for miles.  Be smart about that one though…carry water & any other supplies you might need.  Oh, and watch out for rattlesnakes!  There were many signs posted about that. I overheard some pretty funny stories of Moms telling their little ones about the snakes. 🙂 Only a few of the stops have restrooms, and as you can see from the pictures below, you don't want to be stuck out there if you need to go.  So plan wisely!