I've spent half my life married to my husband!  And if you count the six years of dating before we got married, then it's well over half my life!  It's hard to believe: not that I have been married that long, but that I am that old! 😉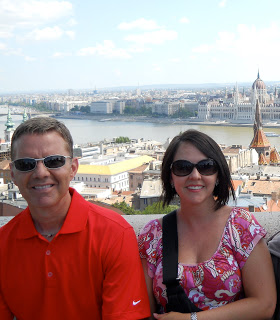 Here we are in the early years (left)
and recent years (above).
We have always shared a love of food and travel, so to celebrate our special day, we headed to Chicago for the weekend.  I knew we were going to the city, but I didn't know anything more than that.  I love surprises, so part of my gift was my husband planning the entire weekend and surprising me with it.  He did a great job, as usual.  My first surprise came when we arrived at our hotel…Trump International Hotel and Tower.  More about it in a future post.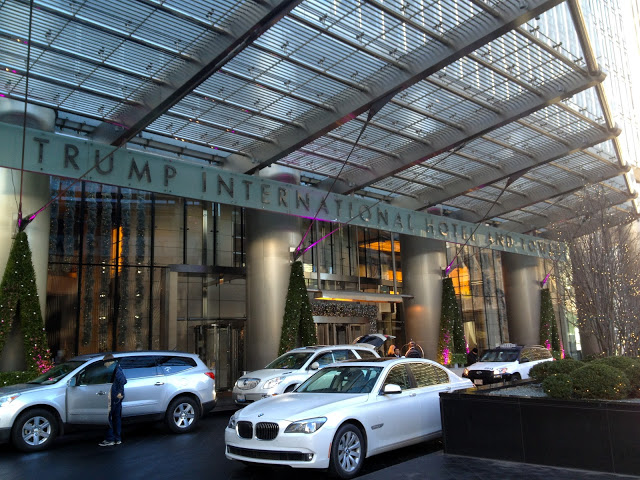 Surprise number two and three were waiting for me in the room.  There was champagne, gourmet chocolates and chocolate covered strawberries painted with edible gold waiting for us to enjoy while we took in the most amazing view.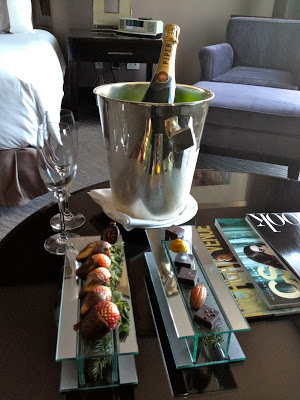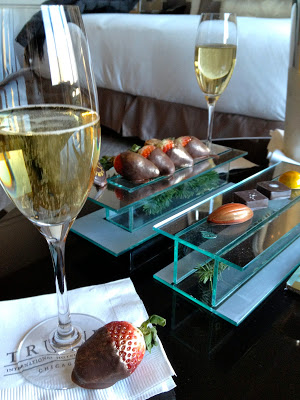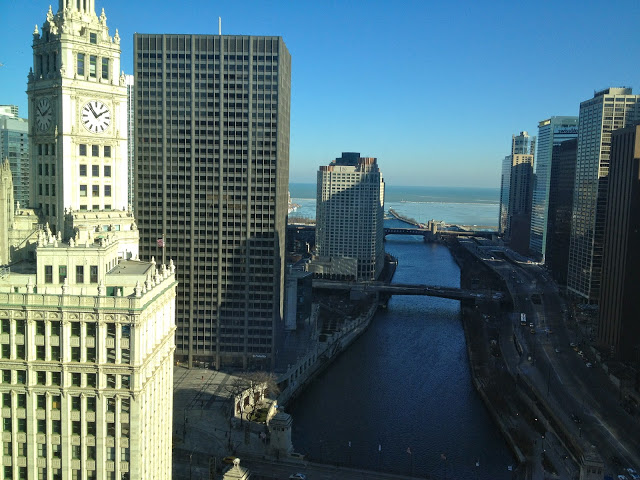 Lake Michigan, Chicago River and the Wrigley Building clock right outside our window…awesome!
Dinner was my forth surprise.  My husband had heard me tell a friend that I wanted to eat at RPM Italian, so he got us reservations with what seemed to be the best seat in the restaurant.  This is the restaurant partly owned by Bill and Giuliana Rancic.  I love their show on the Style Network, so I was even more excited than just the food at RPM.  It was a special treat!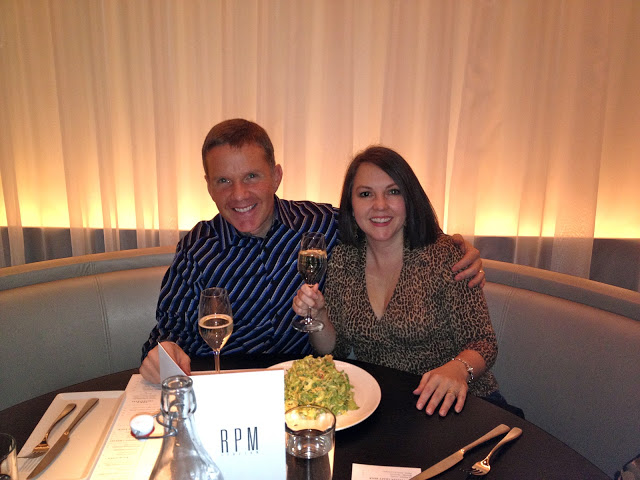 My last surprise came courtesy of Donald Trump.  When we arrived back at the hotel, there was a comfy robe and slippers for us to kick back, enjoy the view and reflect on twenty great years of marriage!  🙂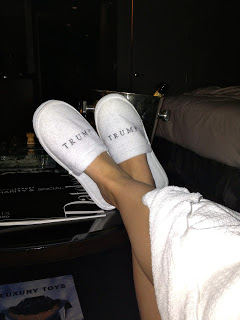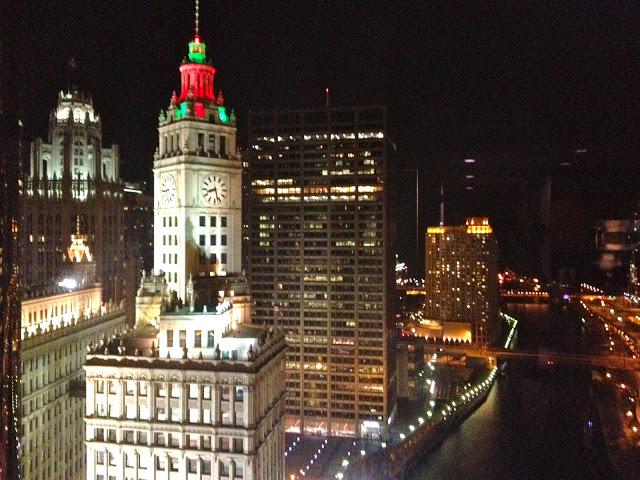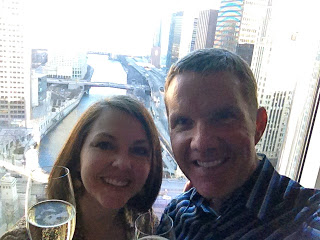 Cheers to 20 years!