Have you ever wanted to walk around the tops of the trees?  Well at Capilano Suspension Bridge Park Treetops Adventure you can do just that.  A series of seven suspension bridges built among the 250 year old Douglas Fir trees give you a chance to be like a squirrel.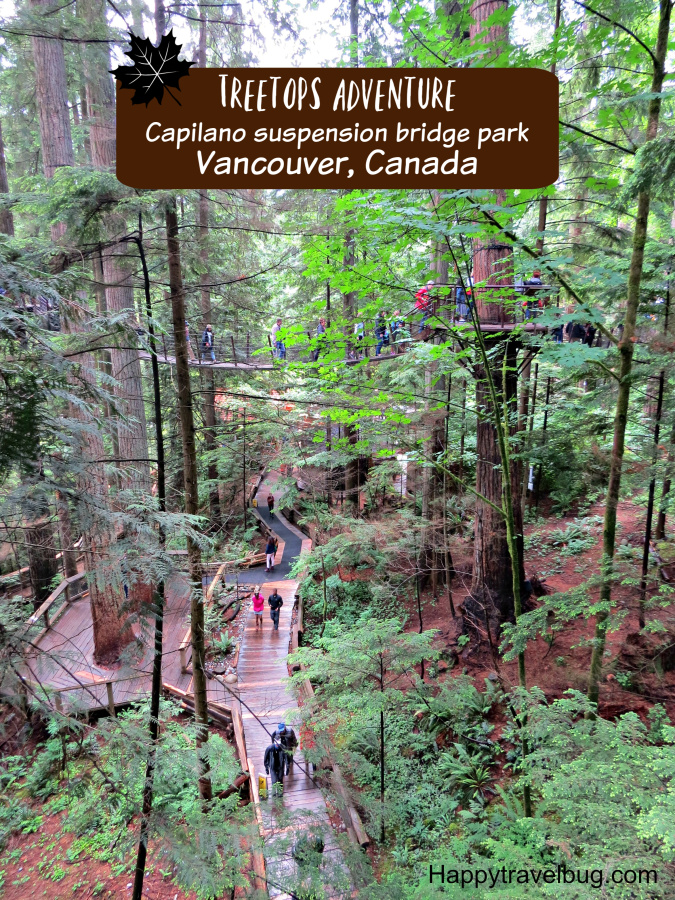 Treetops Adventure
This was my absolute favorite part of the park. You truly feel like you are a squirrel living in this gorgeous rain forest. I wanted to walk really slow to make it last as long as possible. It is a very easy walk and had easy access to get to it. If you are able to handle several stairs you can totally enjoy this adventure.  And that's exactly what it is…a unique exciting adventure in the treetops.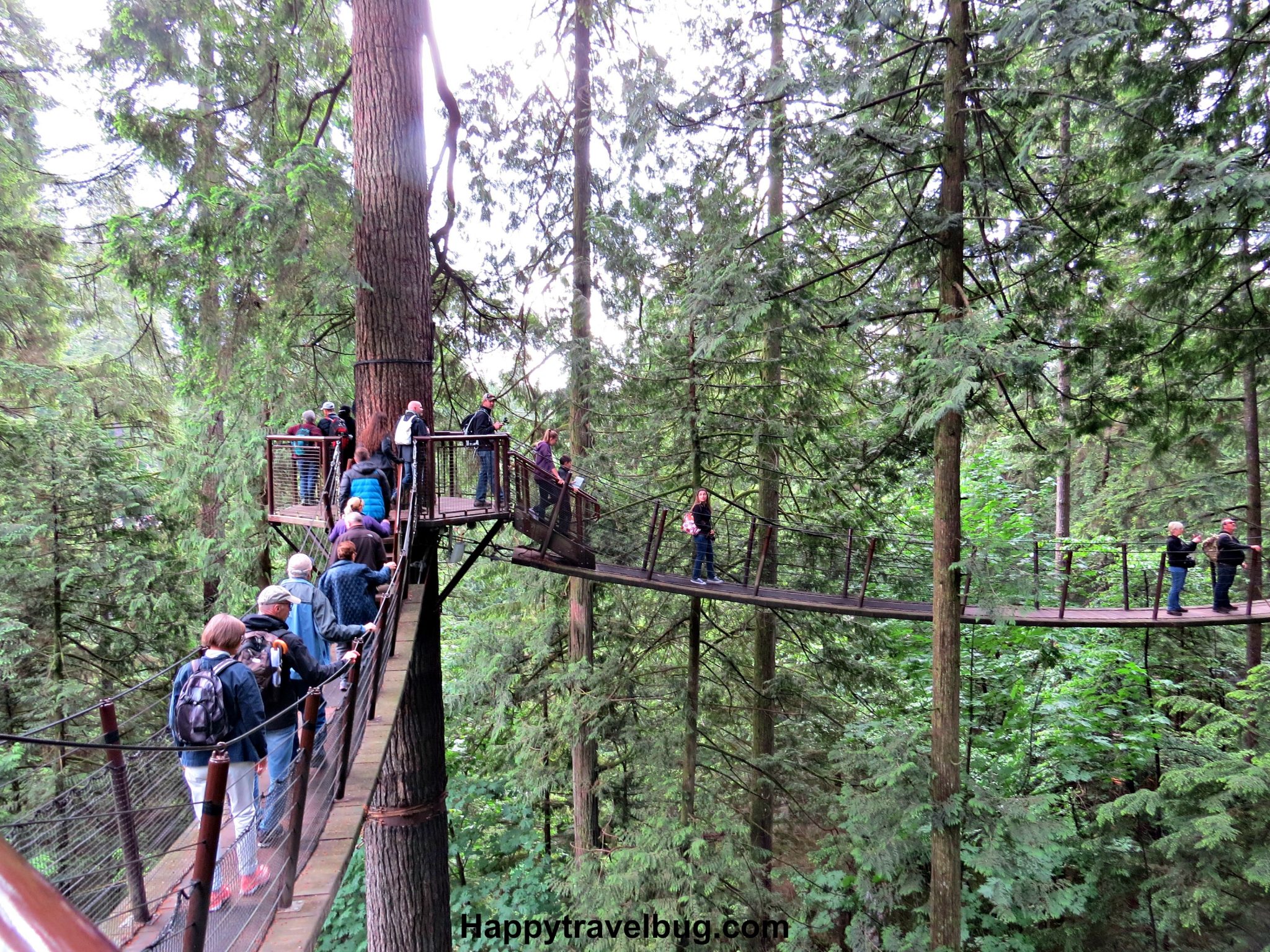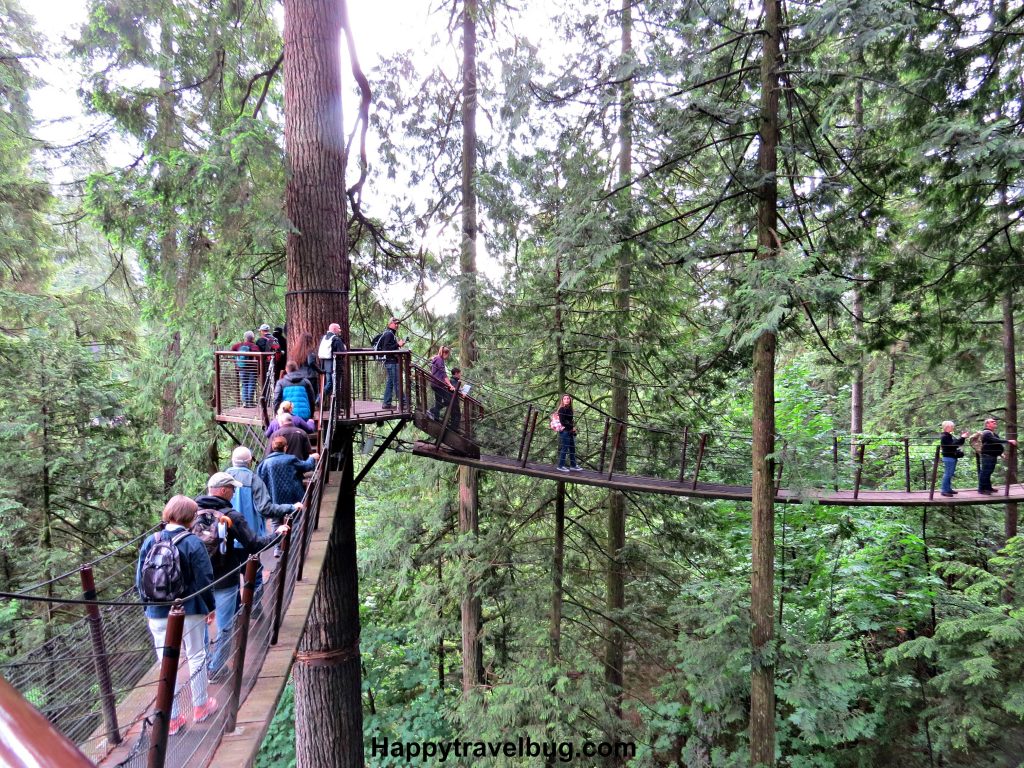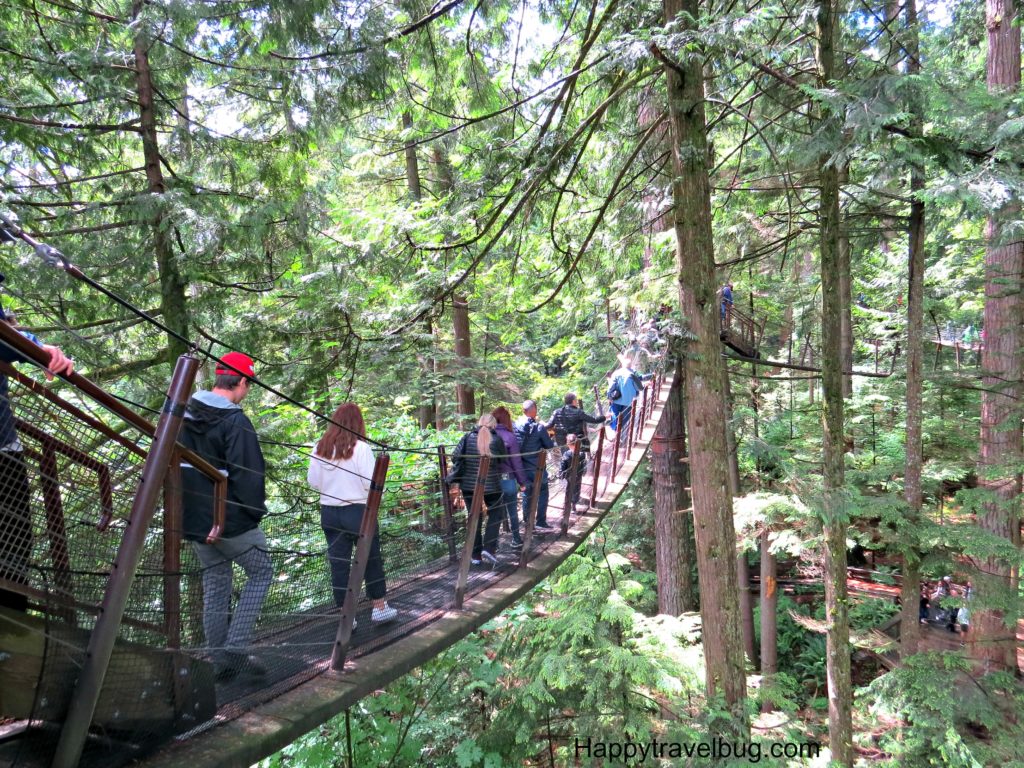 Kai' Palano | First Nations Culture
After you traverse the treetops, you can head over to the Kai' Palano area and discover things about Canada's First Nations Culture. Capilano has North America's largest private totem pole collection. This is the spot to learn about the area and the people that first lived here.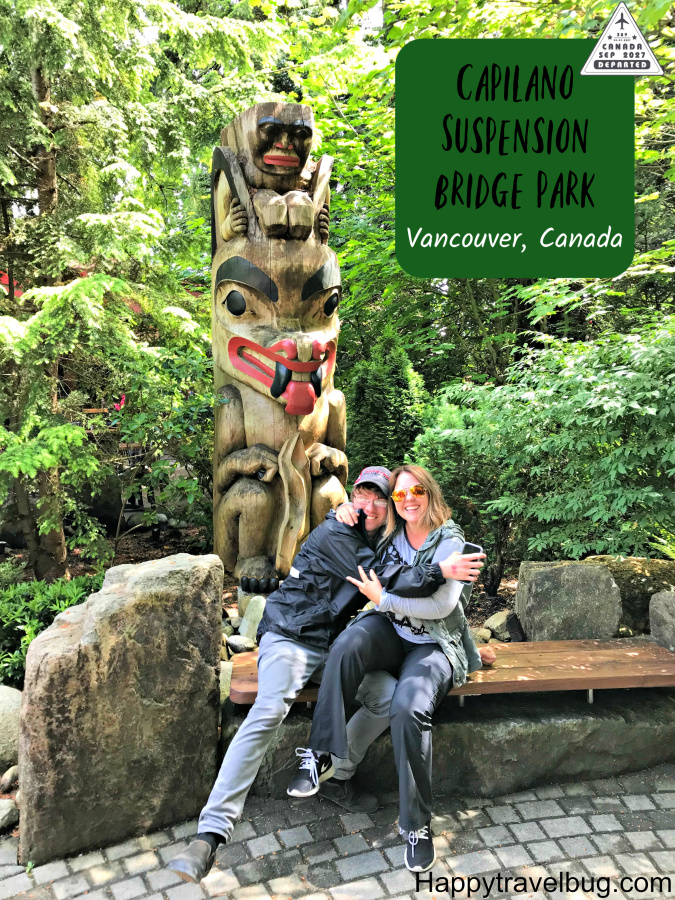 I was thrilled to get this shot with my son. I don't have a lot of pictures with him over the years. He wasn't always the first to jump into a picture. But as he gets older he gets better about being a part of my photos. He is actually trying to push me over because he loves to tease me. But the joy in both of our faces makes me so happy and I will treasure this photo forever.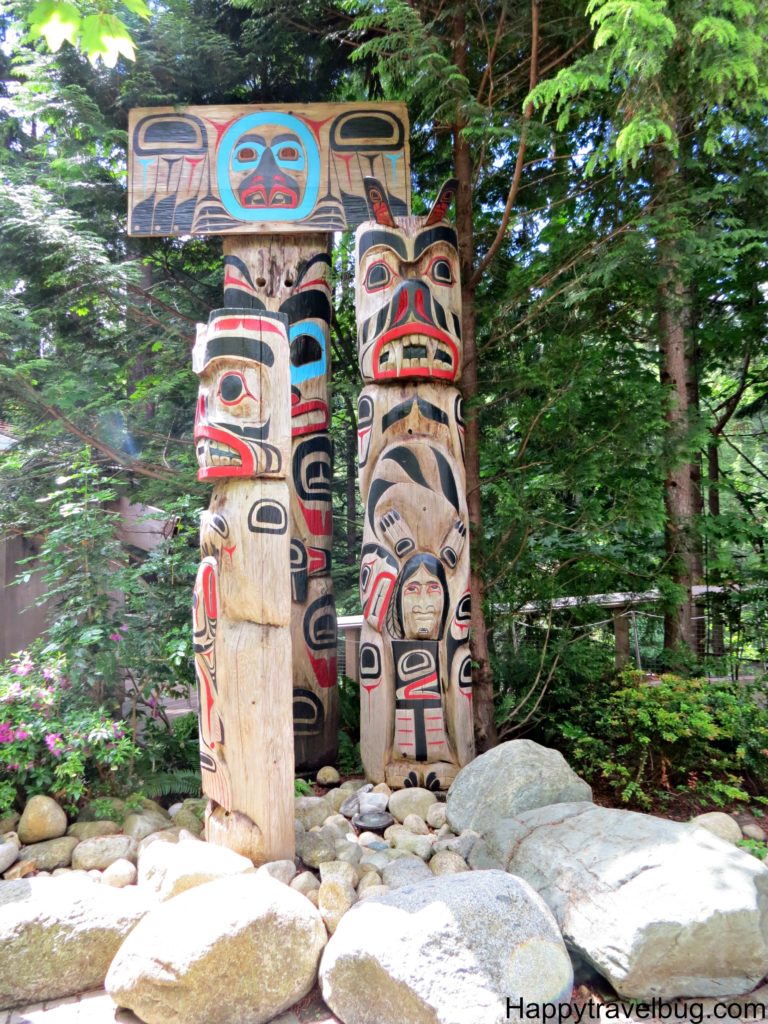 The Cliff House Restaurant
Since we were spending most of the day at Capilano Suspension Bridge Park, we planned to have lunch there. They offer six different dining options that you can check out HERE.  We decided on The Cliff House Restaurant that overlooks the canyon. Not only was it the best restaurant I've ever been to in a park, but it was one of the best places we ate in Vancouver. And it definitely had the most beautiful setting.  We sat outside surrounded by the rain forest and canyon.