What is it about towels shaped into things that makes us happy?  I know there are you bah humbugs out there who probably toss them right off the bed, but many of you are like me, and seeing a little towel animal waiting for you brings a smile to your face.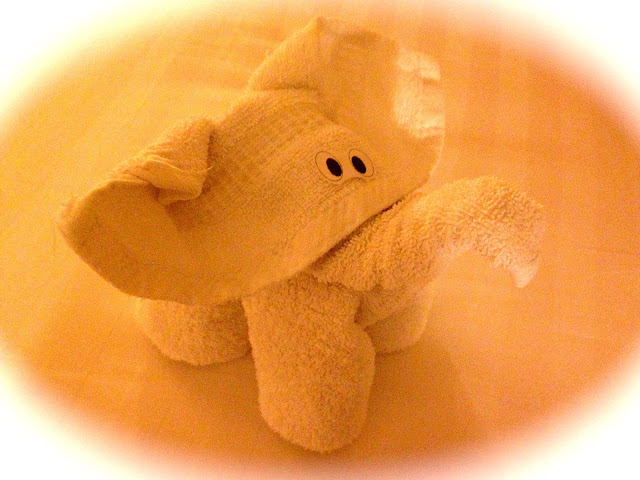 I think it is like having a pet that greets you at the door.  It is nice to come "home" to a happy little creature that seems to be waiting patiently for your arrival. 🙂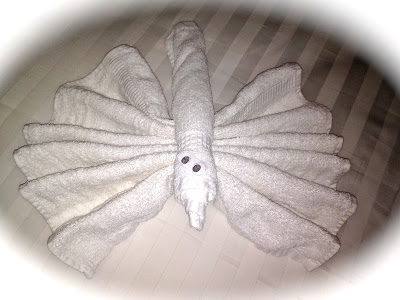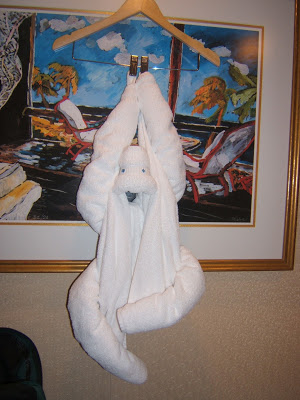 These are some of the towel creatures that awaited my return to the room on our Holland America Caribbean Cruise.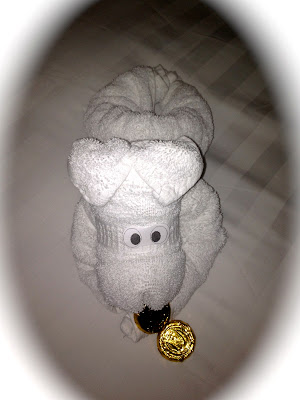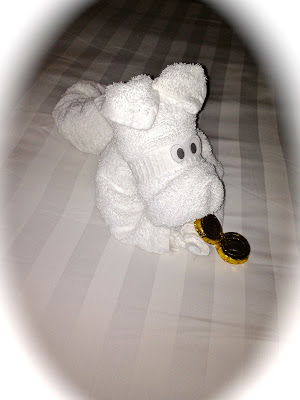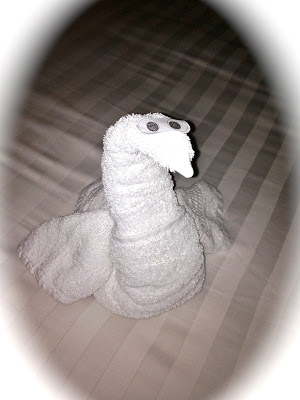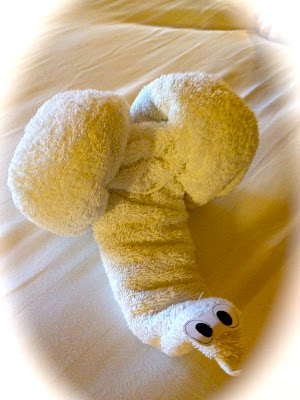 The towel animals got me thinking about real animals and wondering if there is a cruise line that allowed pets.  Turns out there is one, Cunard, that has a kennel on board, but only for the transatlantic crossing of the Queen Mary 2. Your pet must stay in the kennel the entire time, but you can visit them there.  I guess little
Louie
will just have to stay home during our next cruise.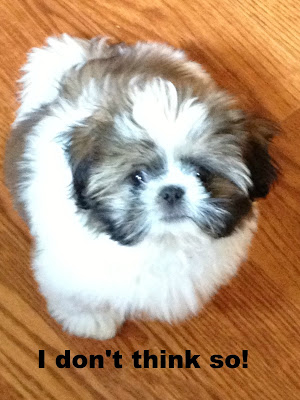 The kids have always seemed to enjoy them over the years.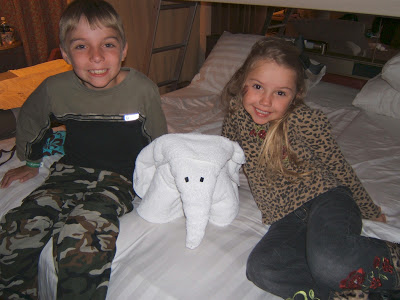 What is the best thing you've ever had waiting in a hotel room?
We spent the weekend at the Four Seasons in St. Louis and were welcomed with a bottle of wine and an amazing chocolate creation.  I also like the little notes or quotes that some hotels leave on the pillow.