The decor of the Greenbrier Resort in West Virginia is like no other place!  And I love that!  While it wouldn't be the way I decorate my own house, it is special because you can only find it at the Greenbrier.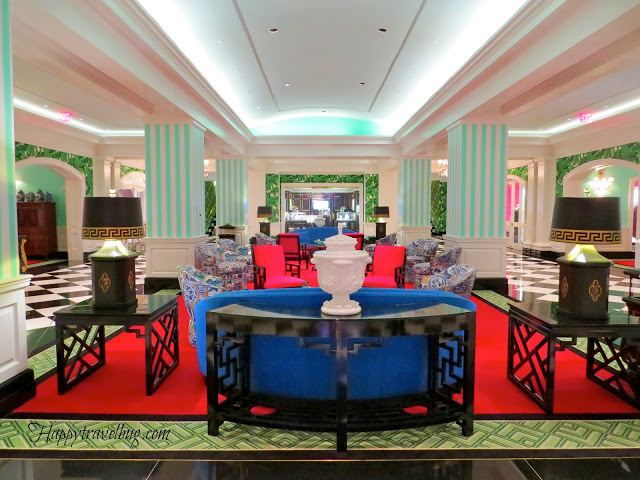 I also love the details of the patterns.  Look closely at the chair below…do you see the different colored butterflies?  It reminds me of looking for the hidden Mickeys at Disney. 🙂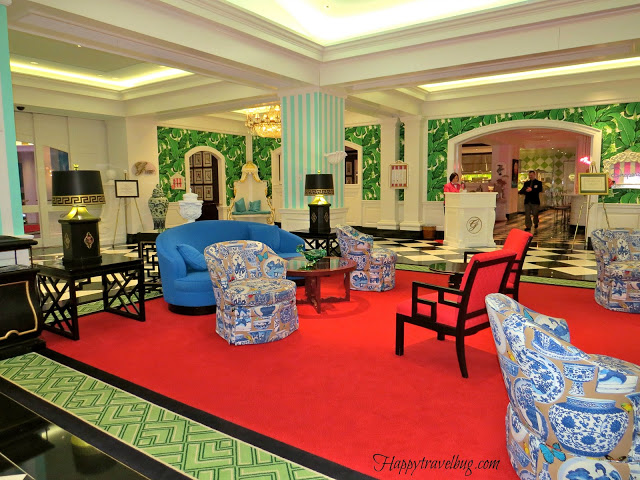 Then they have these adorable little vignettes drizzled throughout the resort.  The one below was a favorite of my daughter.  She loved the autograph and lip print of Audrey Hepburn.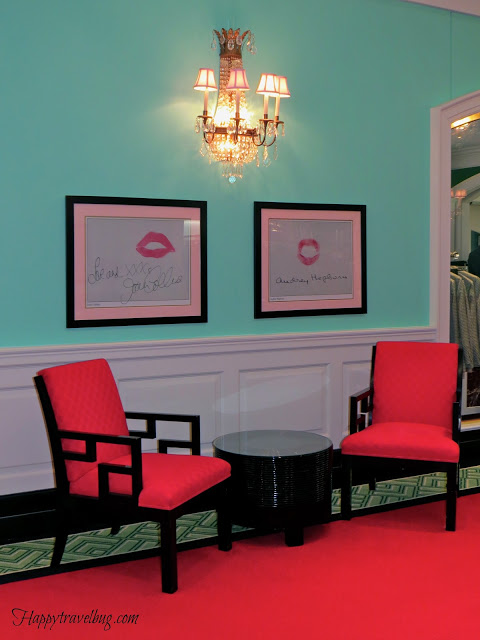 I took a little video as I walked through.  It shows a lot, but leaves so much out.  The Greenbrier is HUGE!  I tried to fill in some of the gaps with the pictures.  Anyway, enjoy the video.
Even the pool area is decorated in that special Greenbrier way.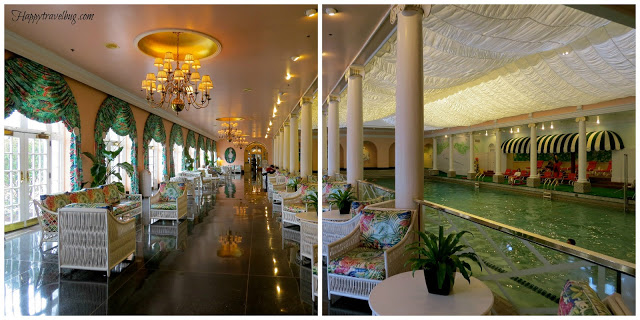 Below is the room that Tea used to be served in.  It is straight up the stairs from the main entrance and has a large fireplace, which was nice since it was snowing while we were there.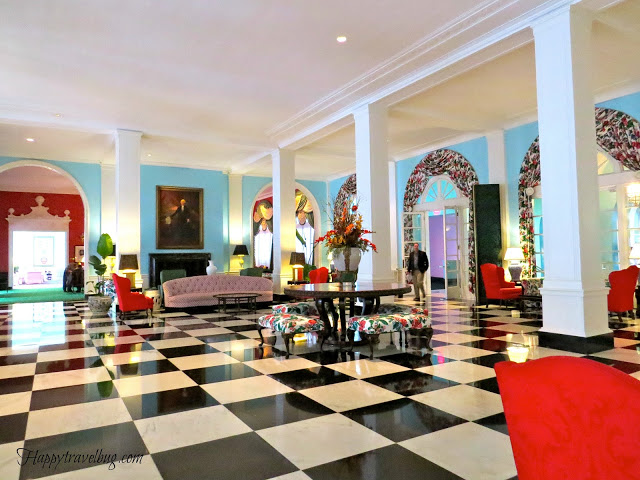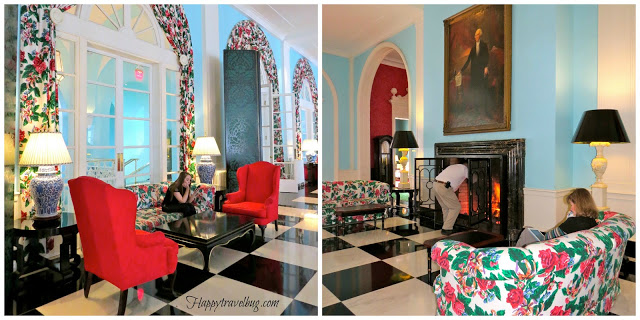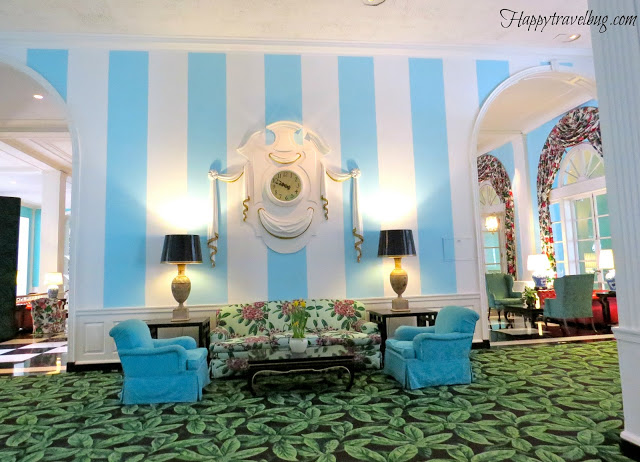 Even the hallways are decorated!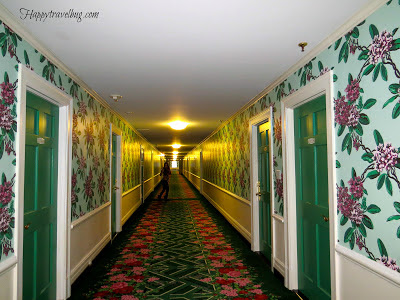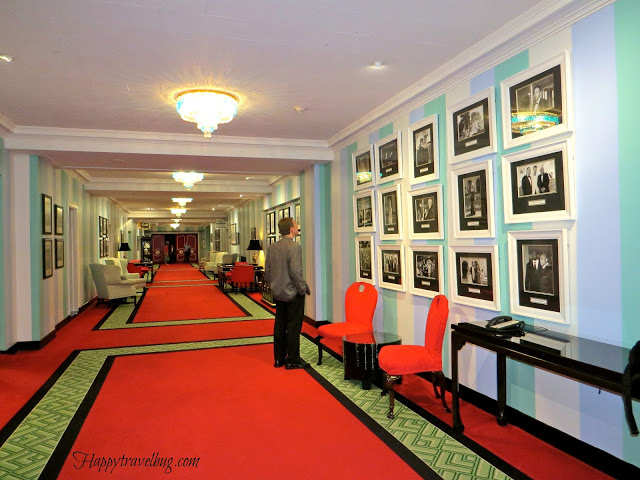 This entire hallway is lined with pictures of famous people that have stayed at the Greenbrier.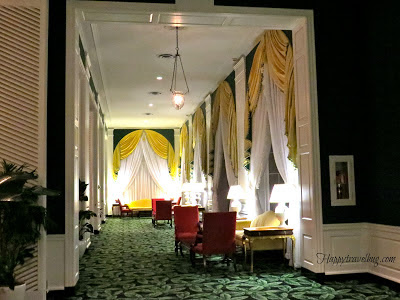 The newest part of the Greenbrier is the Casino floor.  I commend the great job they did to make it flow with the rest of the decor.
I must leave you with some curtains that, the first time I saw, I actually laughed.  I really can't explain how I feel about the Greenbrier's decor.  If these crazy bow curtains were ever changed I would be really upset.  I think it is the tradition that I feel at the Greenbrier.  I want it to reflect the past and not conform to be like everything else.  It holds a special place in my heart…that is for sure.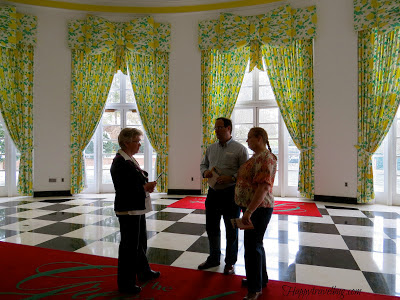 What is the most interesting hotel decor you have ever seen?