After traveling across the entire state of North Dakota I discovered many things. One of those is that they love their meat. But one city stood out with several delicious vegetarian options. Here is the best vegetarian food in Bismarck, ND that I had on my trip.  I've broken it down into the top 5 restaurants for you. I also included options for breakfast, brunch, lunch and dinner.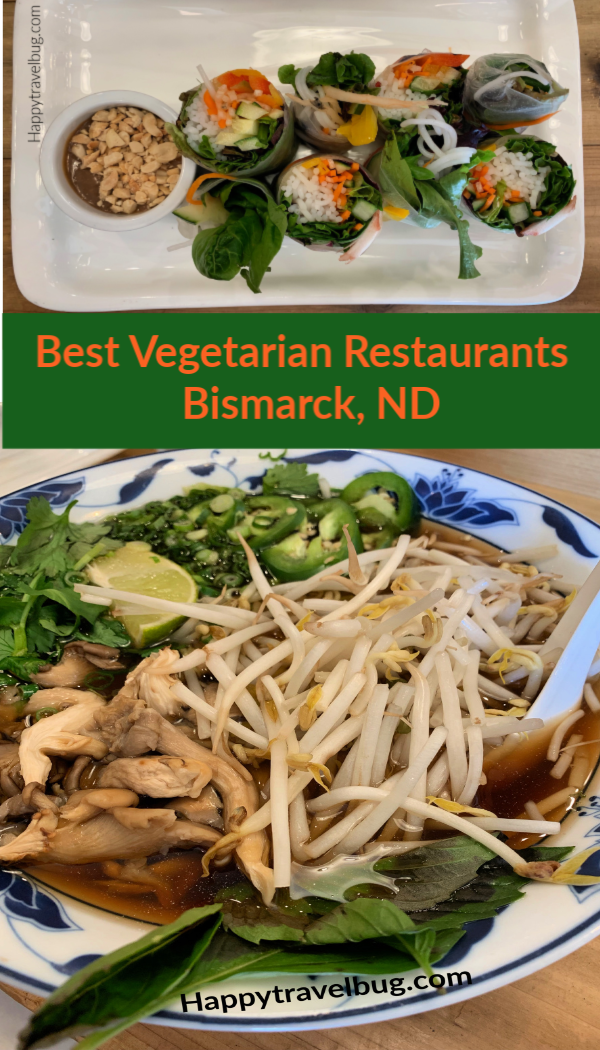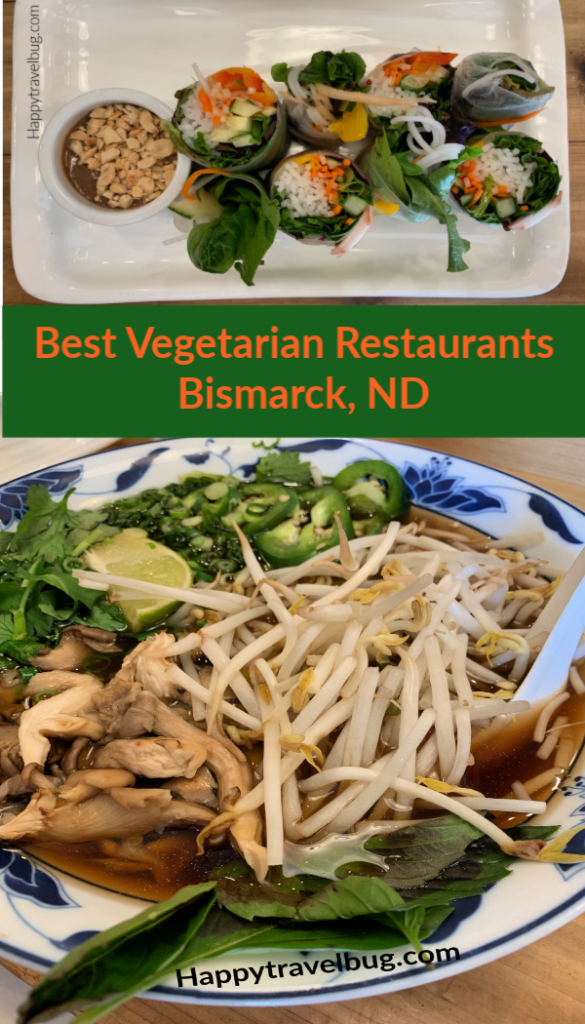 NoodleZip
This authentic casual asian restaurant had so many delicious choices of not only vegetarian, but also vegan options.  I started with the Vegan Fresh Garden Roll. So delicious, so fresh, and the peanut sauce that came with it was the perfect thing to dip it in.  I could eat this every day.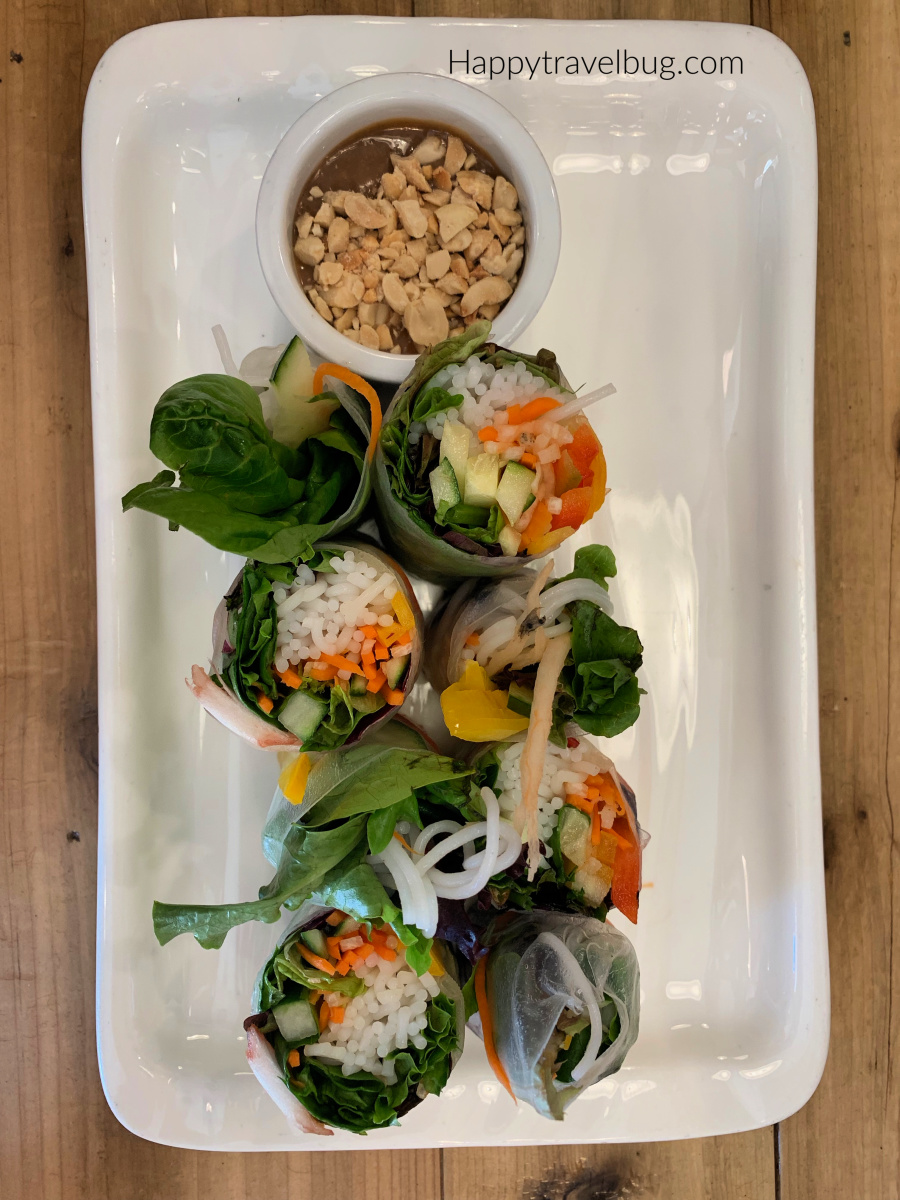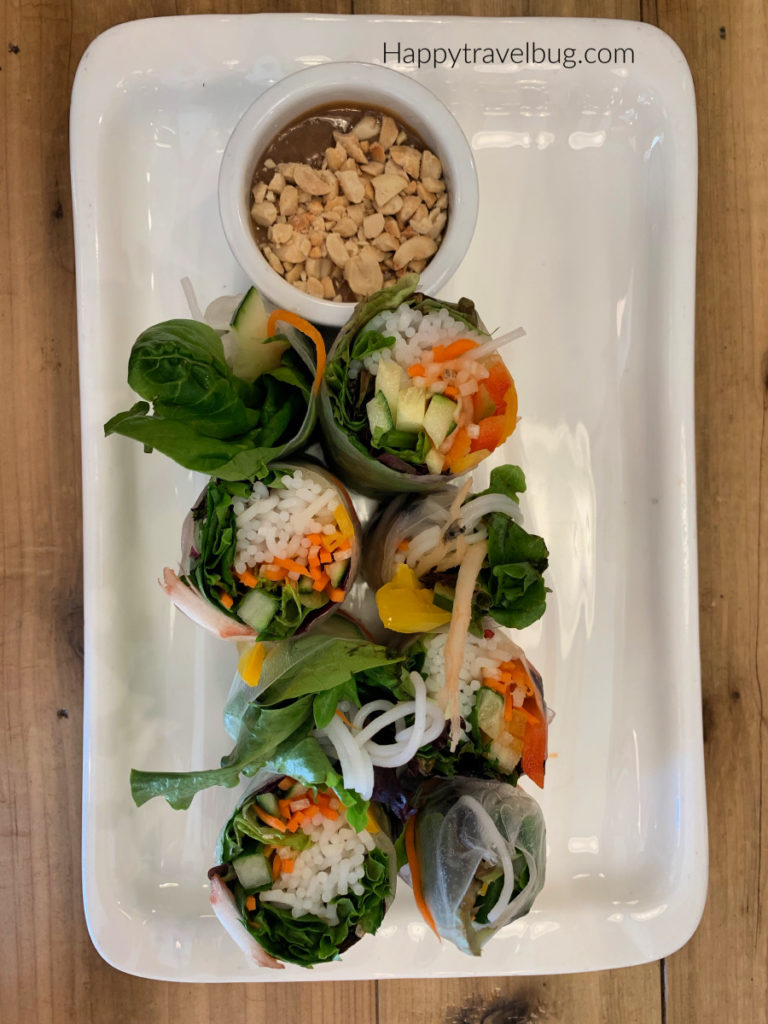 For my entree, I went with the pho. Which is a noodle soup in a hot broth.  My vegan pho had mushrooms, bean sprouts, lime, chili basil, onion and cilantro.  So far my meal was completely vegan and completely delicious.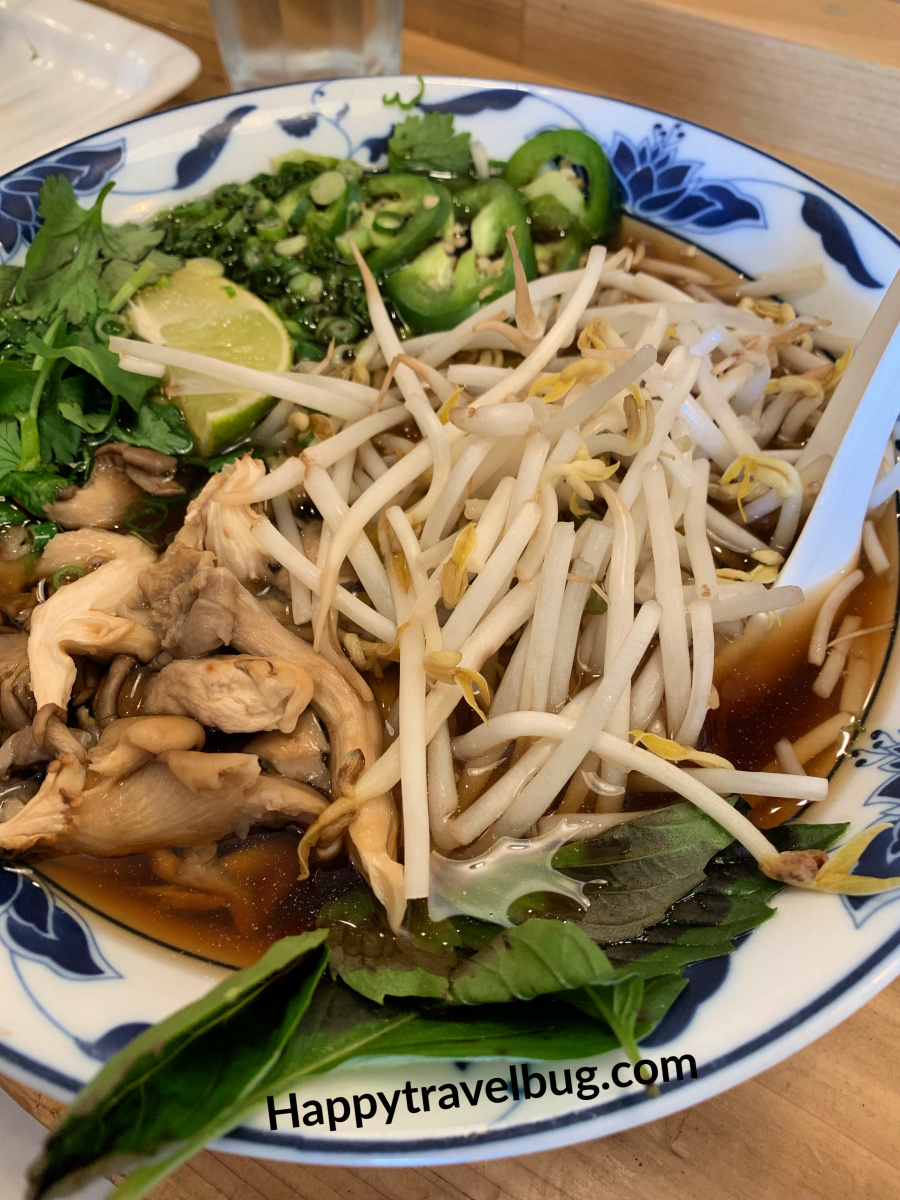 I've become completely obsessed with this dessert called Affogato. So when I saw that on the menu, I had to try it.  I couldn't even come close to eating all the pho y'all. This is a huge portion they bring you. But I didn't let that stop me. Bring on the Affogato!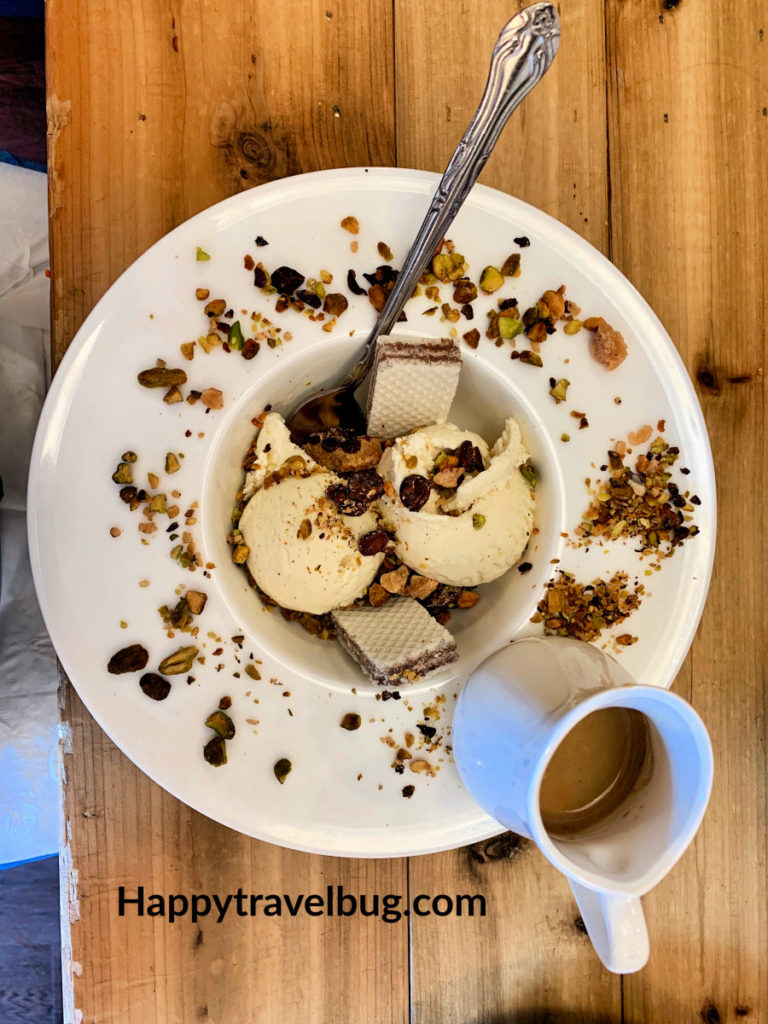 If you want to try this delicious vanilla ice cream with pistachio toffee and expresso poured over the top, then check out Noodlezip.
208 E Main Ave, Bismarck, ND           701-751-3624
Butterhorn
For a lovely Sunday brunch, I headed over to Butterhorn. The restaurant is named after a delicious bread that is a cross between a croissant and a crescent roll.  Of course I had to try one.  It was served with cinnamon butter and raspberry jam. Very light and airy and delicious with the butter and jam.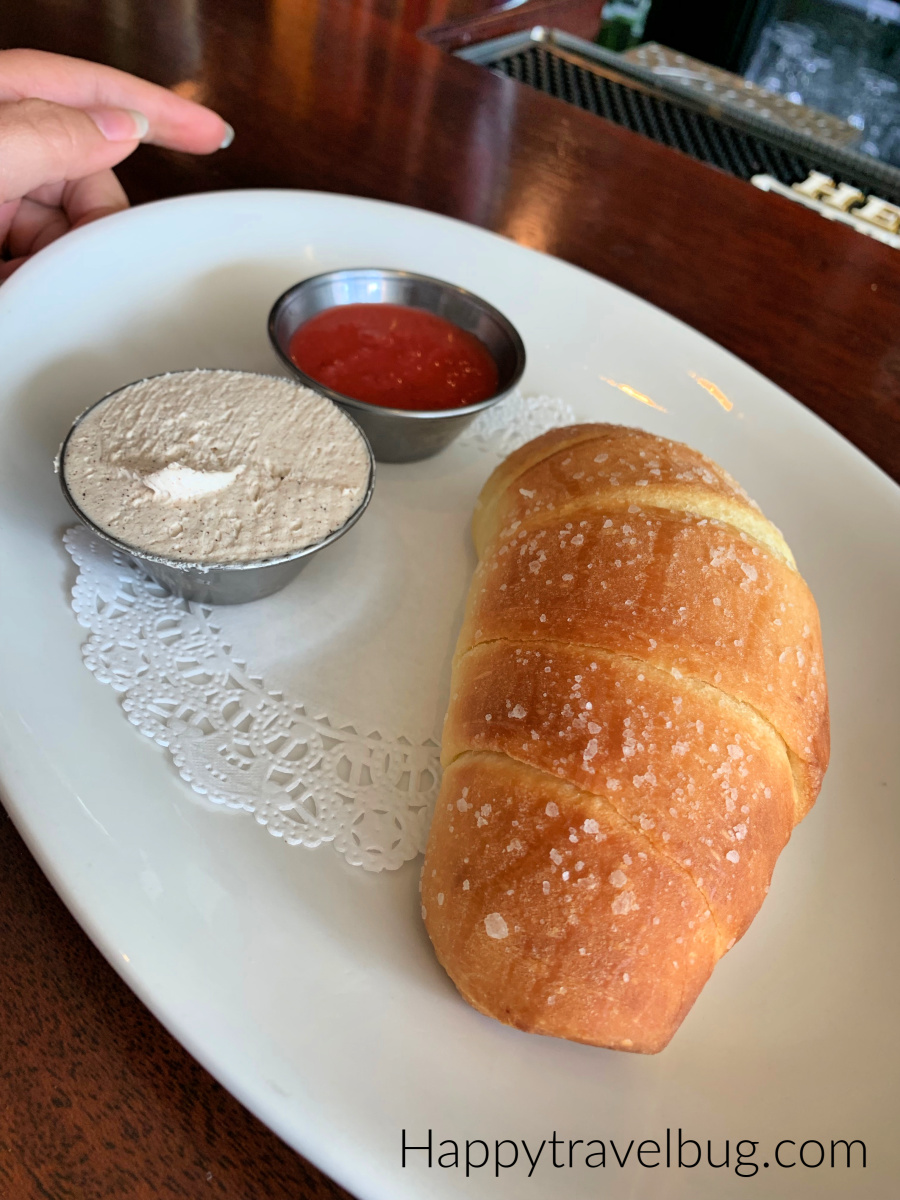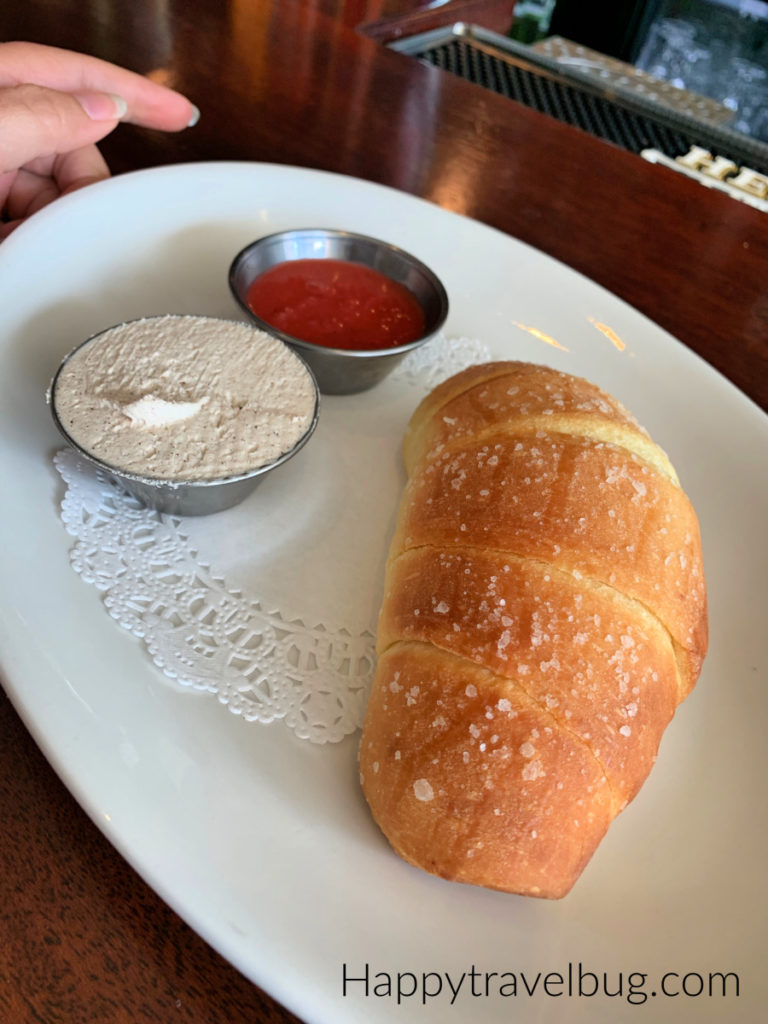 For my brunch entree I had the Eggs In Purgatory. Love that name. They took two eggs and baked them in a spicy tomato sauce, served them with a toasted baguette and I devoured it. I've never had anything like this before but you can bet I will look for it on future menus.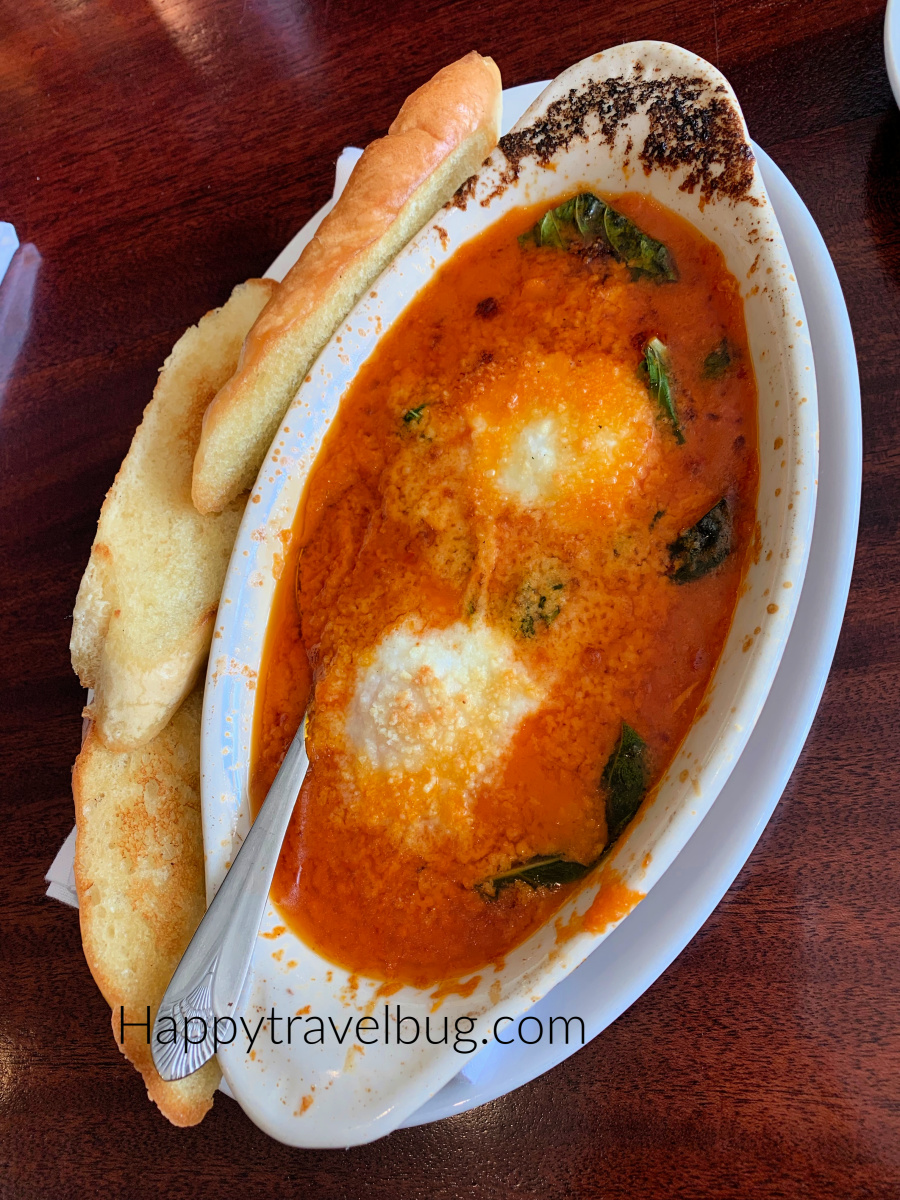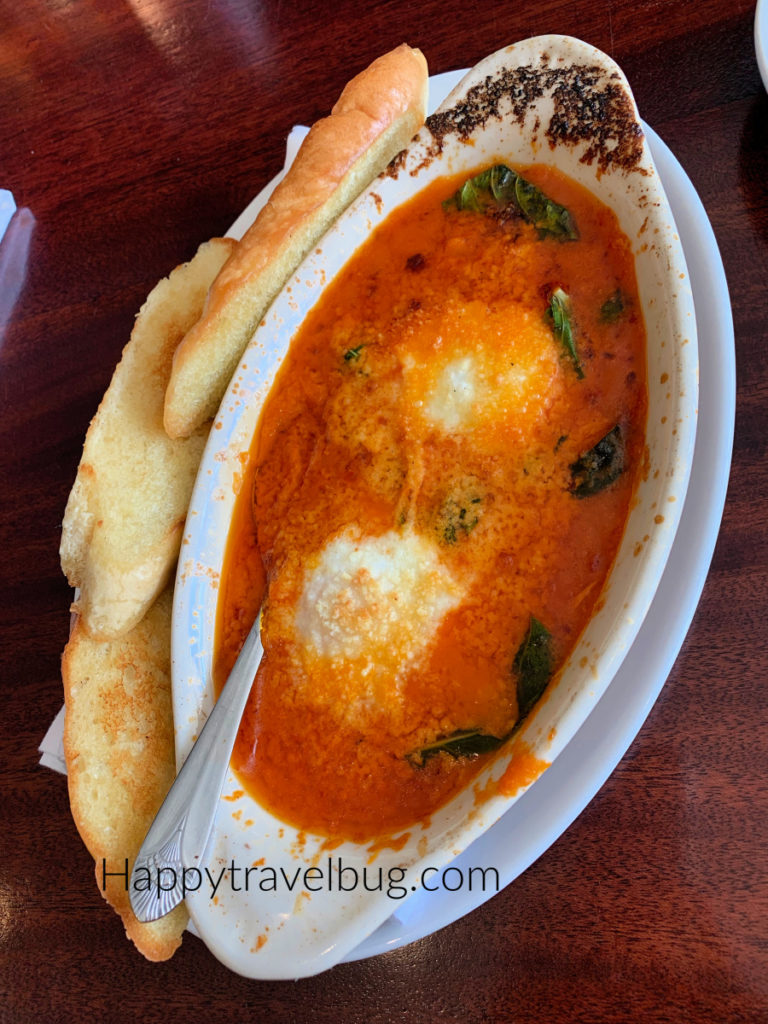 Butterhorn is located at 210 East Main Ave in Bismarck
701-751-0802
The Walrus
One night in Bismarck, I was just craving something comforting. So I headed over to the Walrus Restaurant and ordered a beer and an appetizer for myself.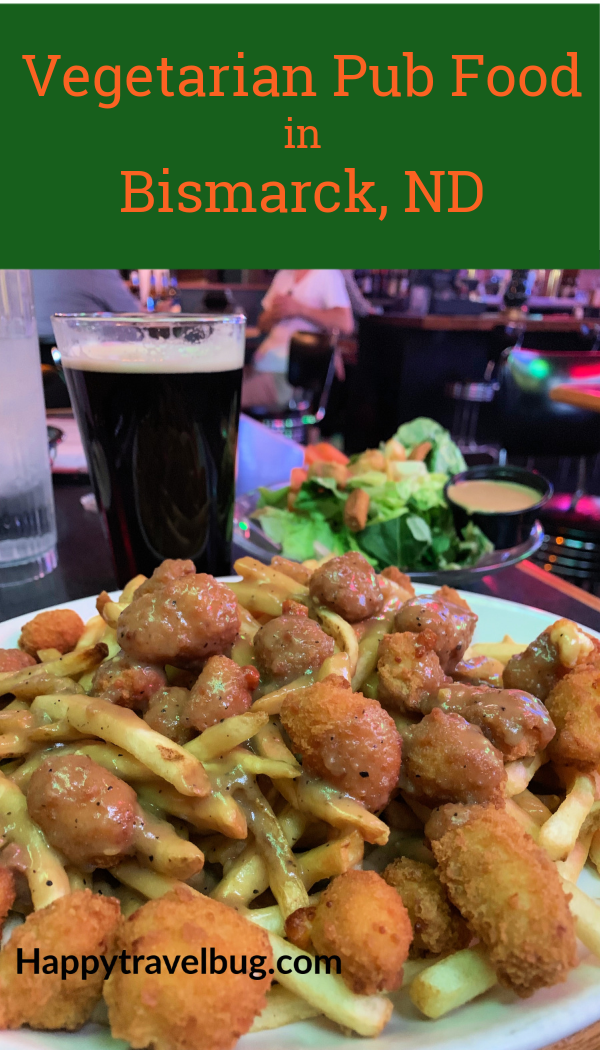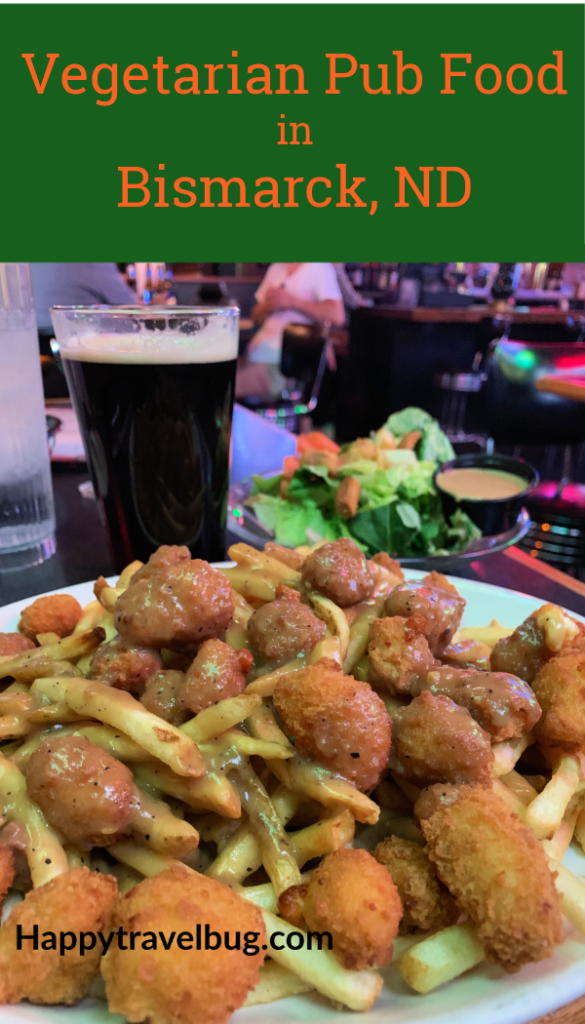 I was shocked when this giant plate of poutine was put in front of me. Fries, covered in gravy with fried cheese curds all over it wasn't what I was expecting, but it hit the spot. Then to wash it all down I had an Empyrean Peanut Butter Porter from Nebraska…Fabulous!  Trying to be a little bit healthy, I also ordered a side salad. And I'm so glad I did. This tahini-garlic salad dressing was homemade and some of the best salad dressing I have ever had.
The Walrus Restaurant turned out to be a great place for some beer and comfort food.
1136 N 3rd St in Bismarck
701-250-0020
The Toasted Frog
I was traveling solo through Bismarck. But on my last night, a few of my travel blogging friends were also in town and invited me to dinner. We chose The Toasted Frog for its ability to please us all. The first way we were pleased was with the cocktails. Interesting choices and delicious tasting made me very happy. My drink of choice was called Spanish Blood and had Caballero rum, blood orange and soda. I could have had several.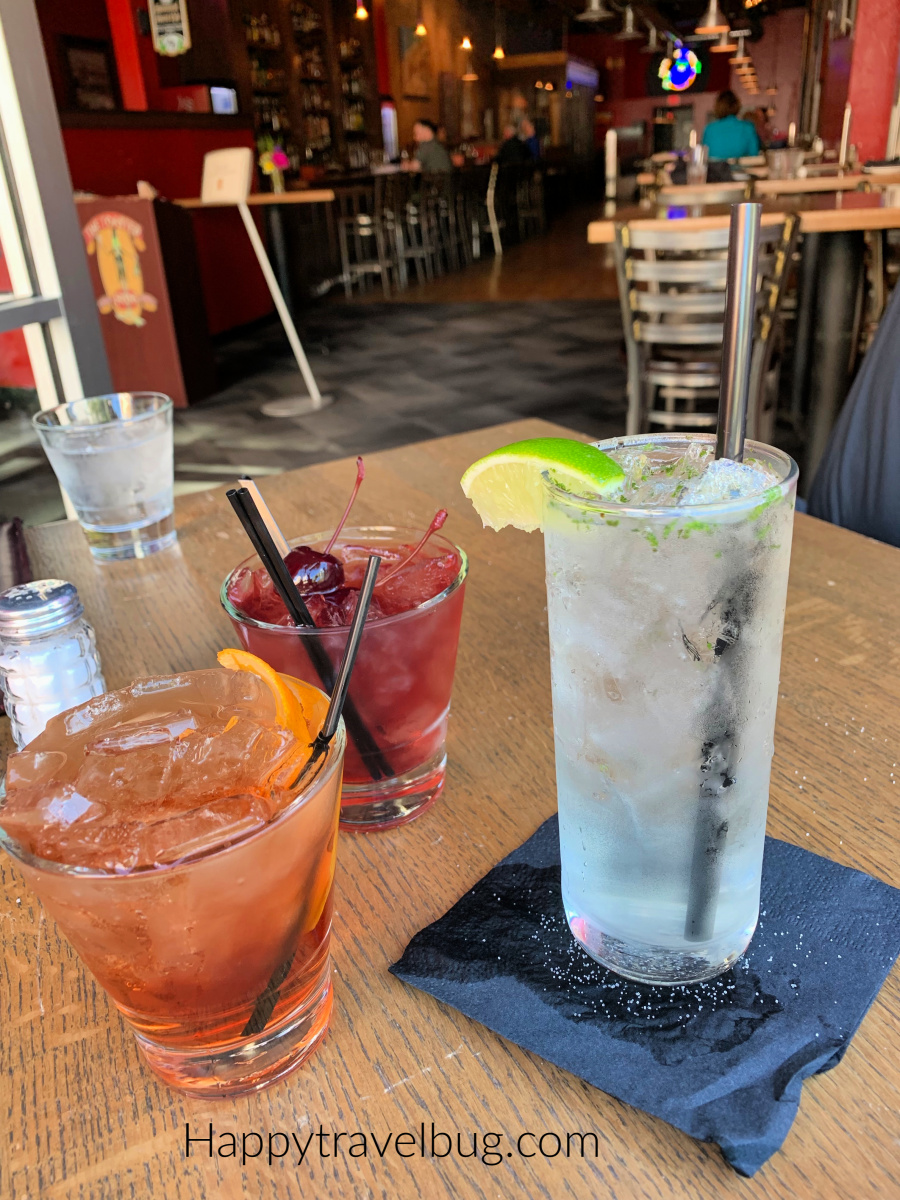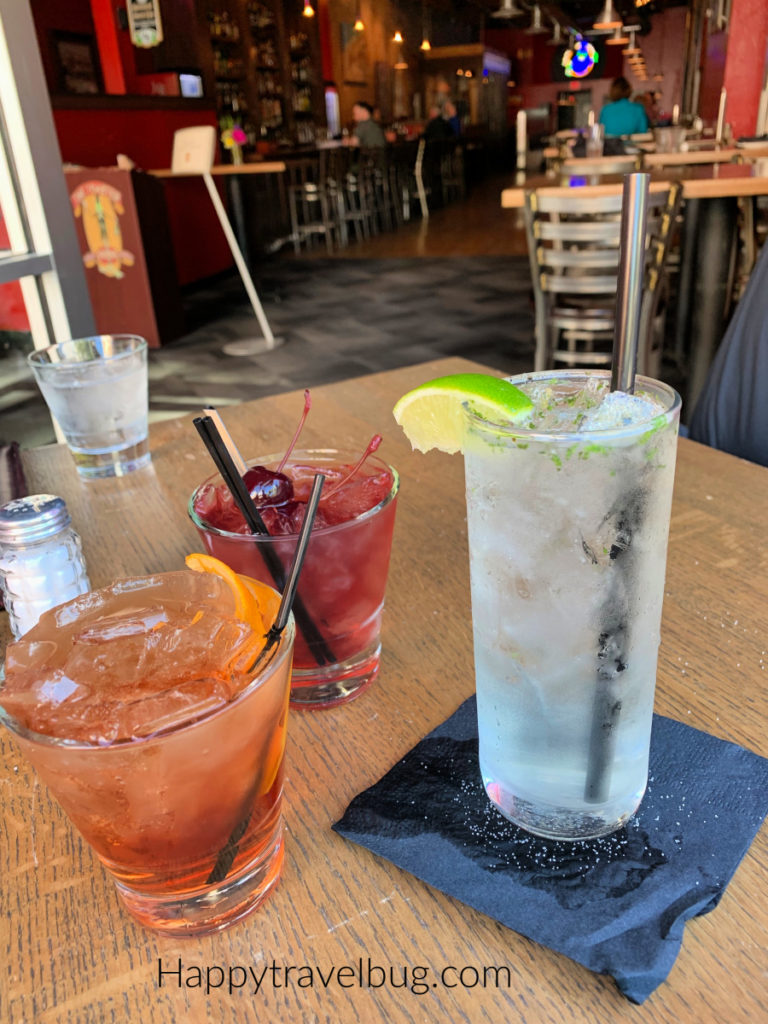 We decided to share an appetizer and they gladly went vegetarian for it. The Fresh Vegetable Lavosh was a hit with us all.  It was toasted lavosh with melted havarti cheese and then covered in fresh cucumber, tomatoes, carrots, spinach chiffonade and herbed crema. I will definitely try to recreate this at home. Loved it!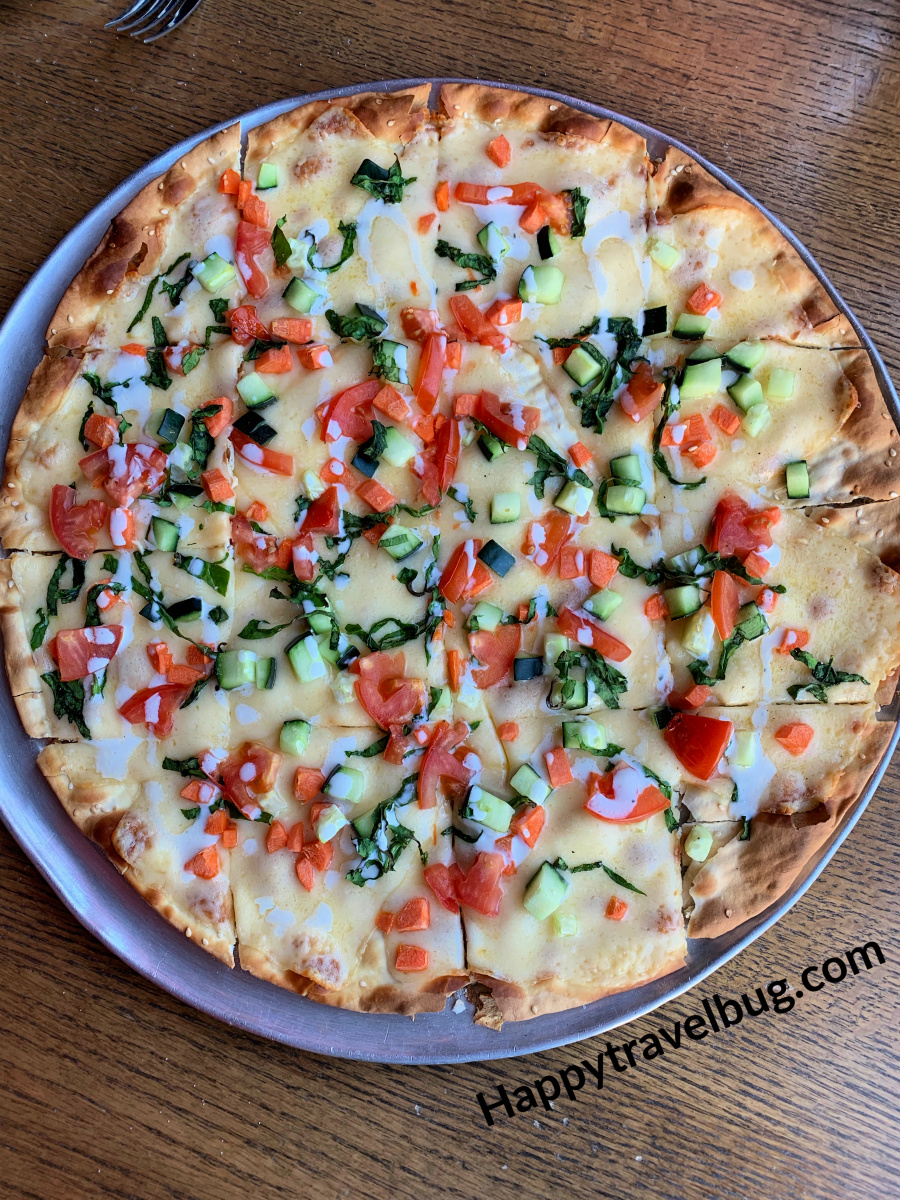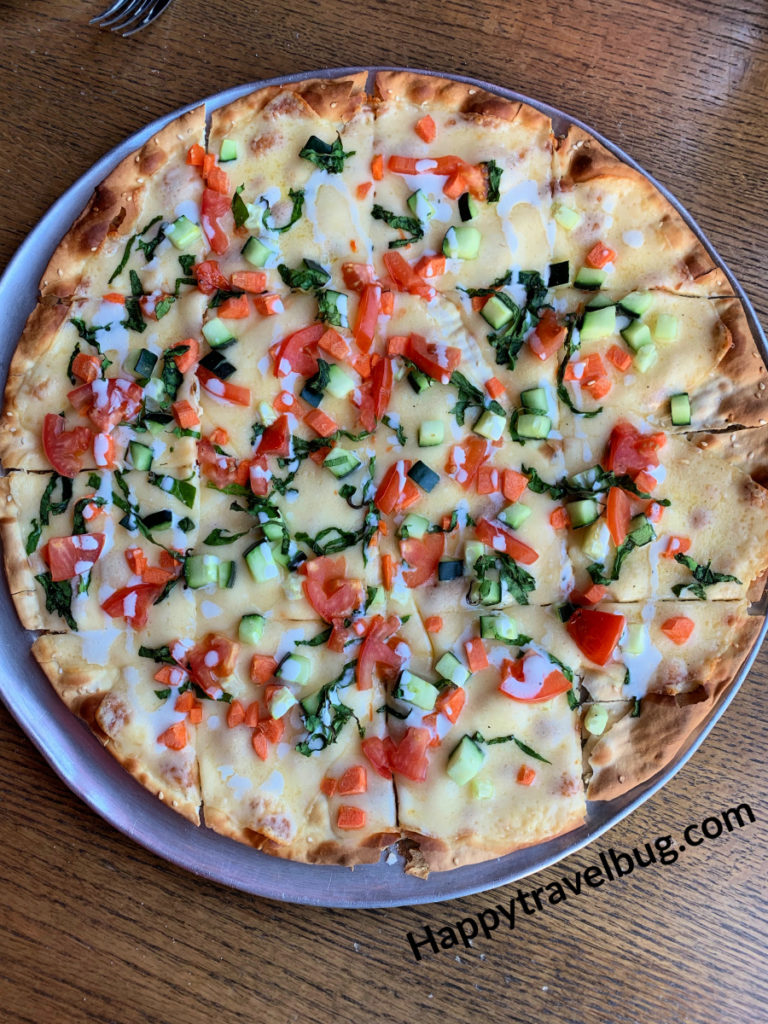 We also shared our dessert. A huge pear pie that was baked in a pizza crust and served with caramel sauce and cinnamon ice cream. I'm actually not really a cooked fruit kind of gal. I usually just go for the pie crust and ice cream when something like this is served. And the cinnamon ice cream did not disappoint. Just the perfect hint of cinnamon.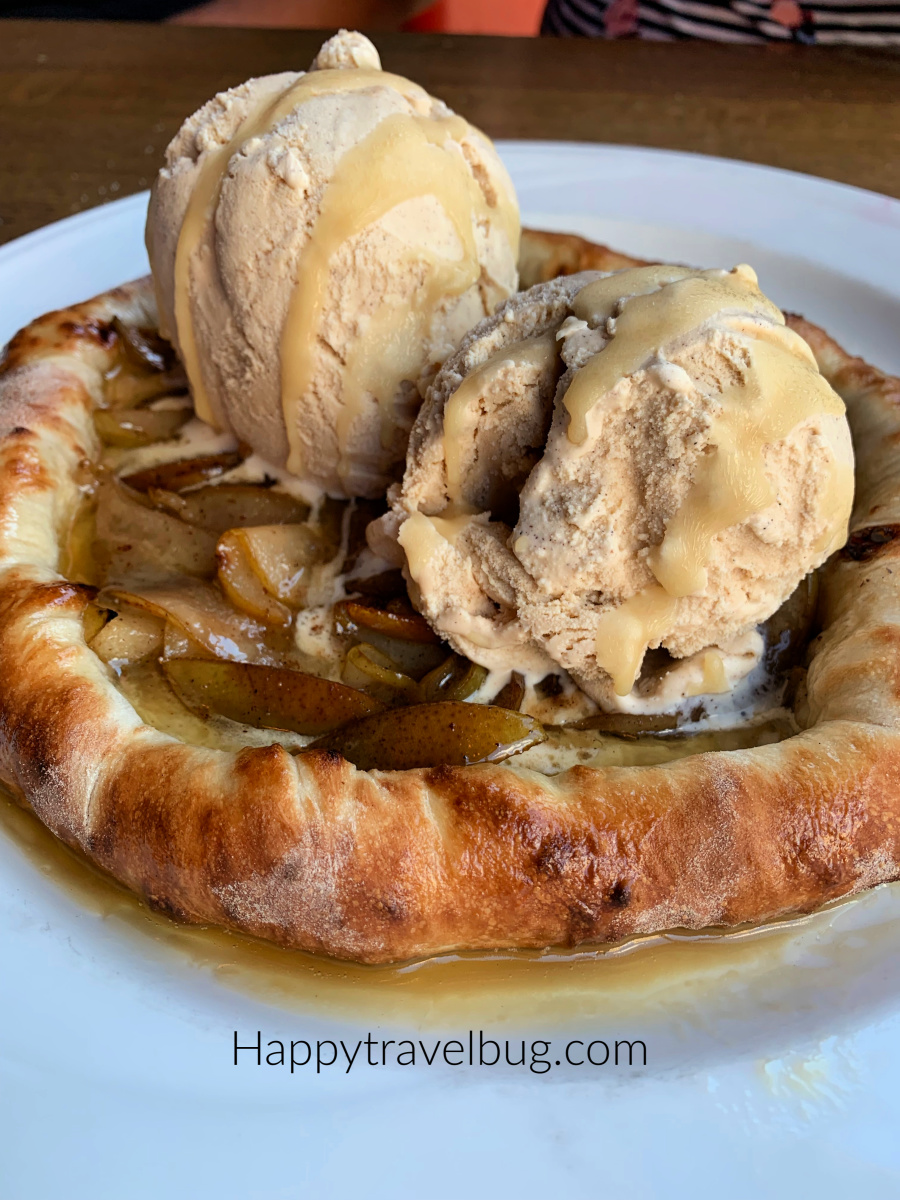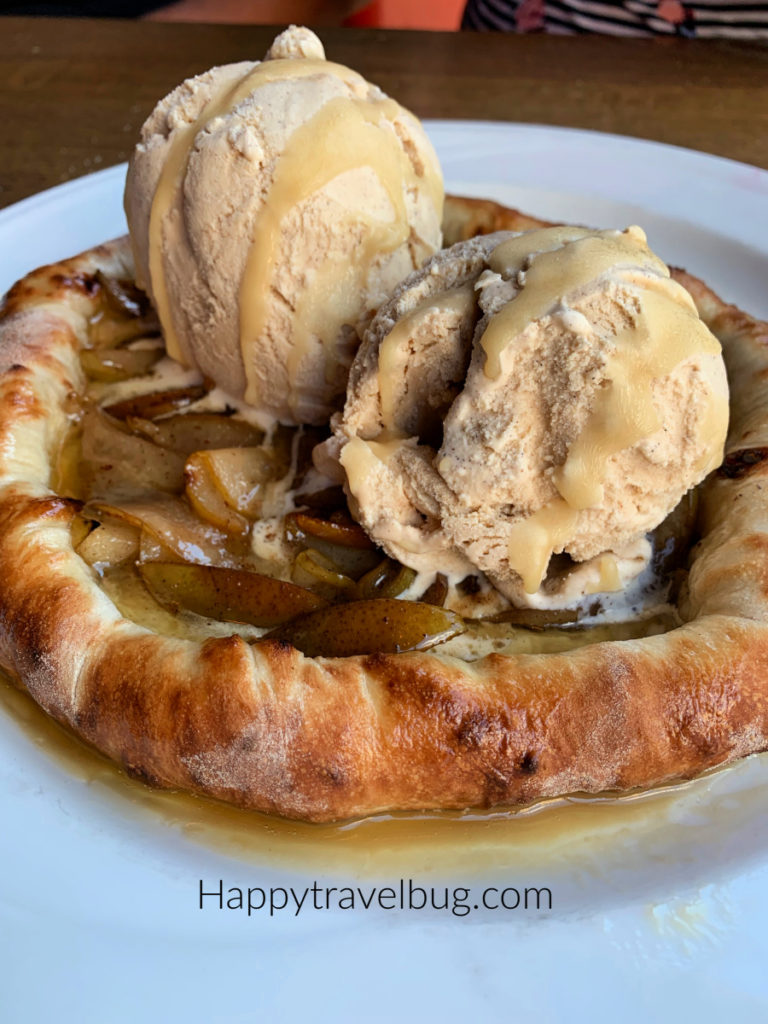 If you check out The Toasted Frog I recommend the window seat.
124 N 4th St in Bismarck
701-751-2229
Terra Nomad
My last place was a breakfast stop. Although they do offer lunch as well. Terra Nomad is the kind of place you could eat every day. Many healthy items on the menu. Most locally sourced for the best freshness possible. All that I tried were delicious.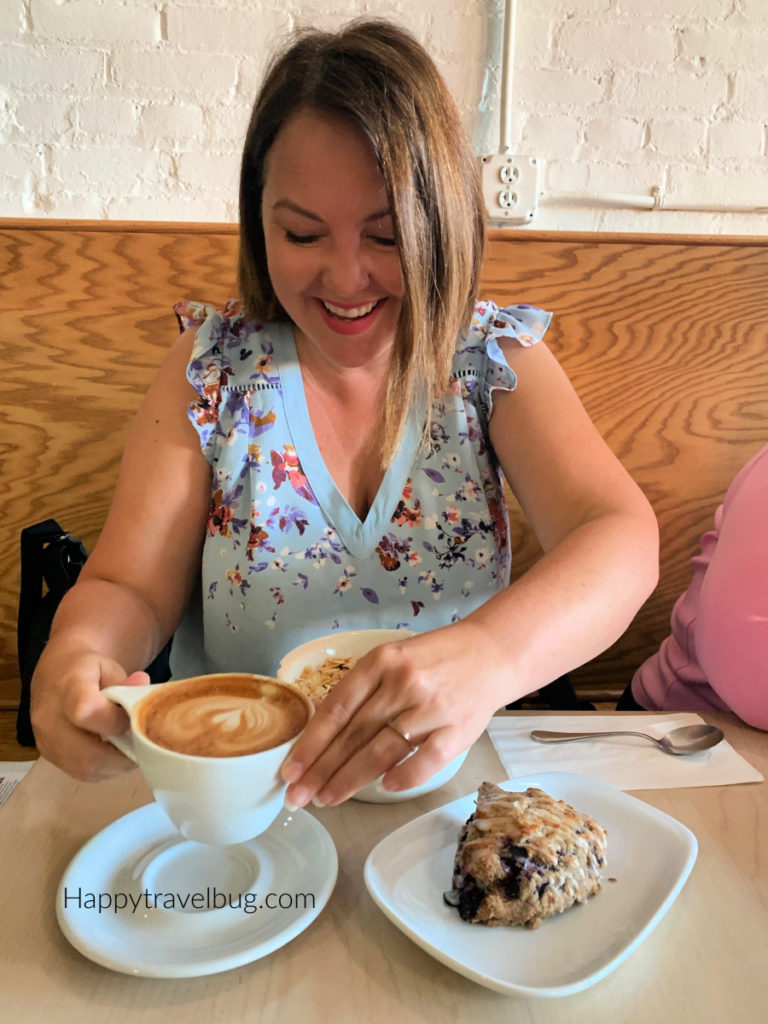 I started with a special and beautiful coffee called the Ricky Martin; a spicy chocolate jolt. I enjoyed that with a lemon glazed blueberry scone that just happened to be gluten free. But I would have never known that. The best scone I have had in ages. And my main breakfast dish was the smoothie bowl. Completely vegan with almond milk, almond butter, banana and fruit. It was the best smoothie bowl I've ever had. I seriously could eat here every day.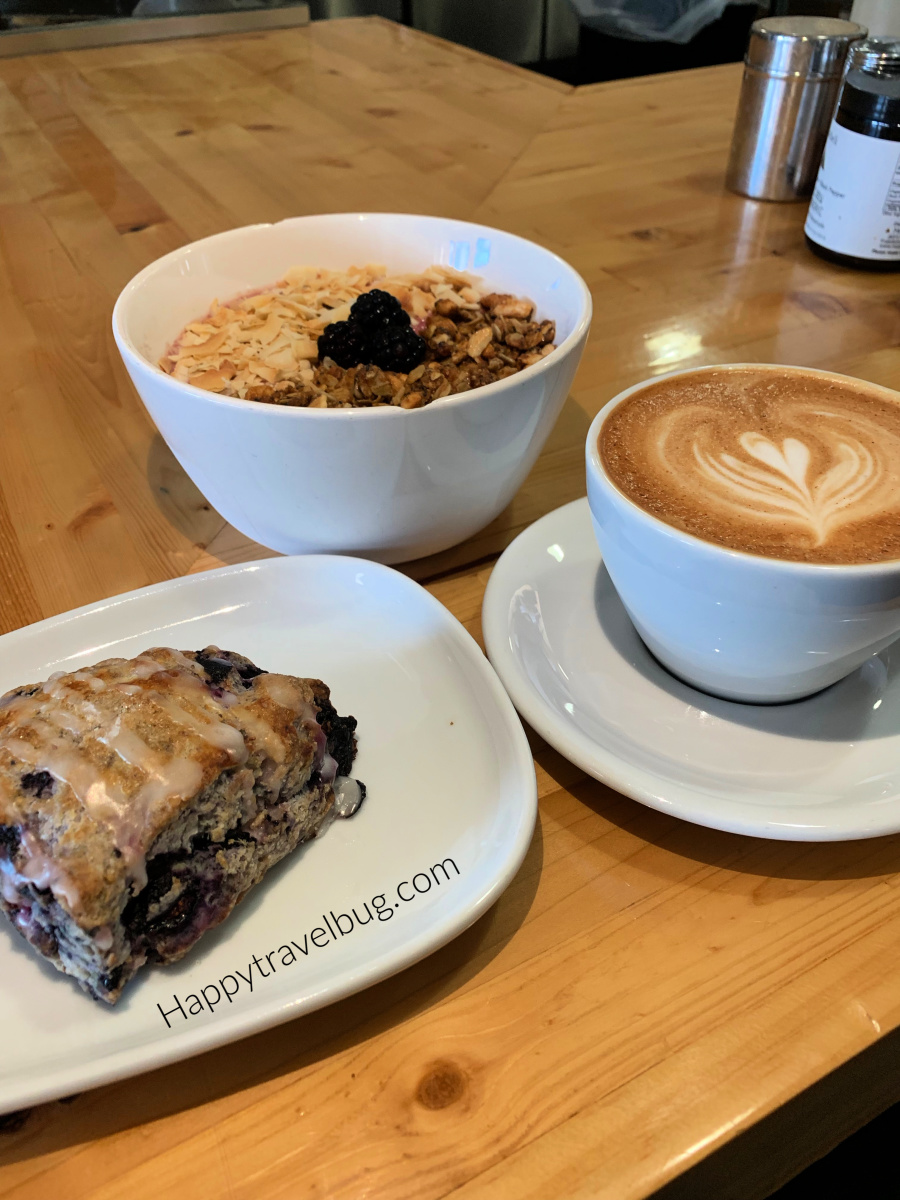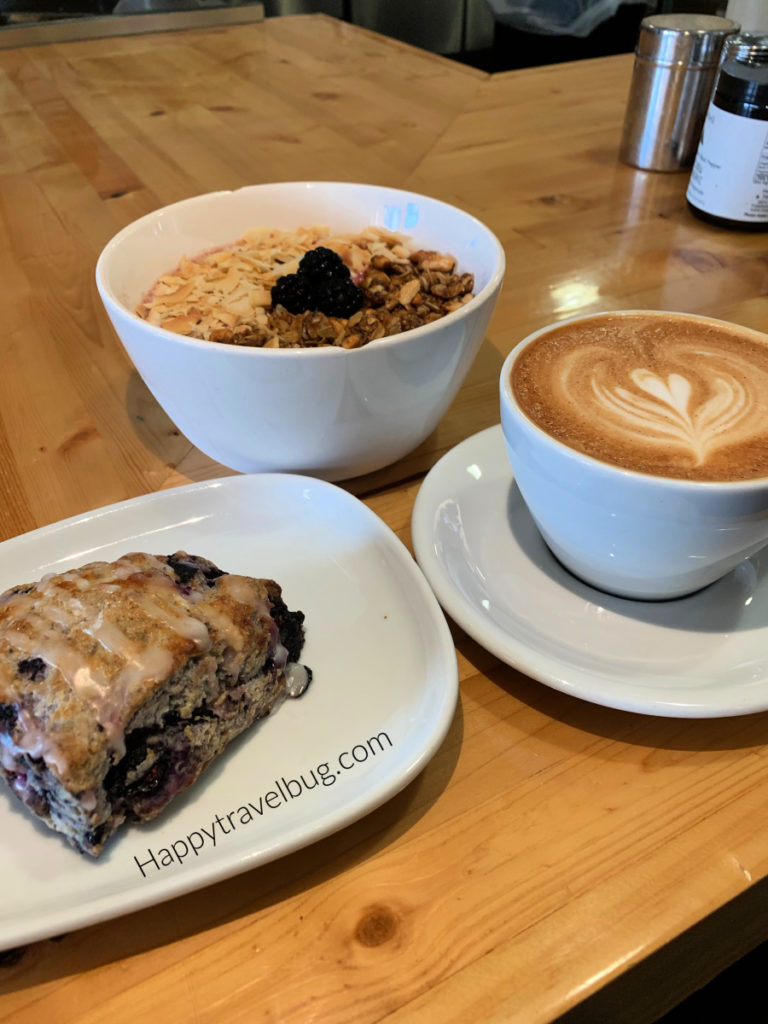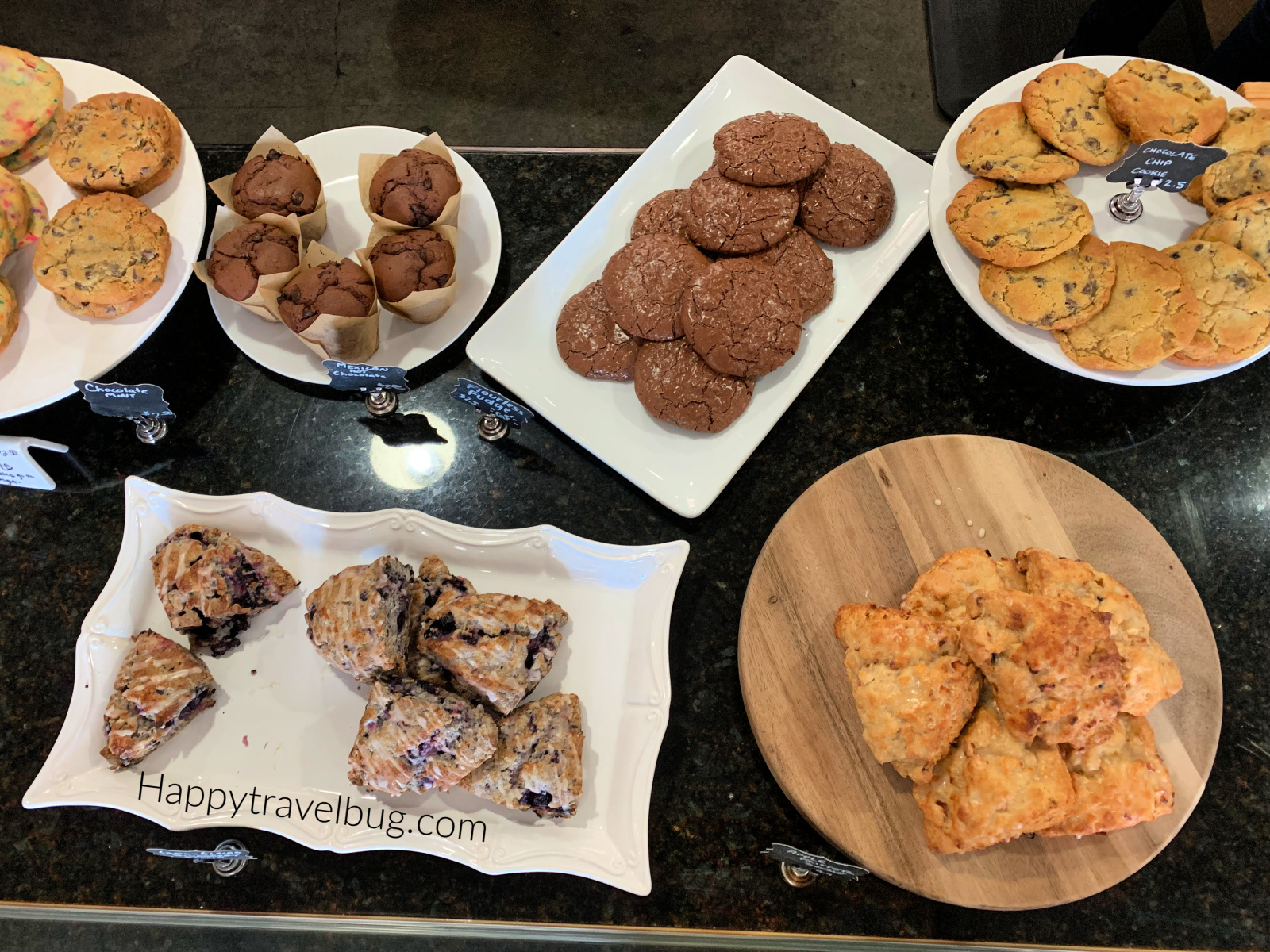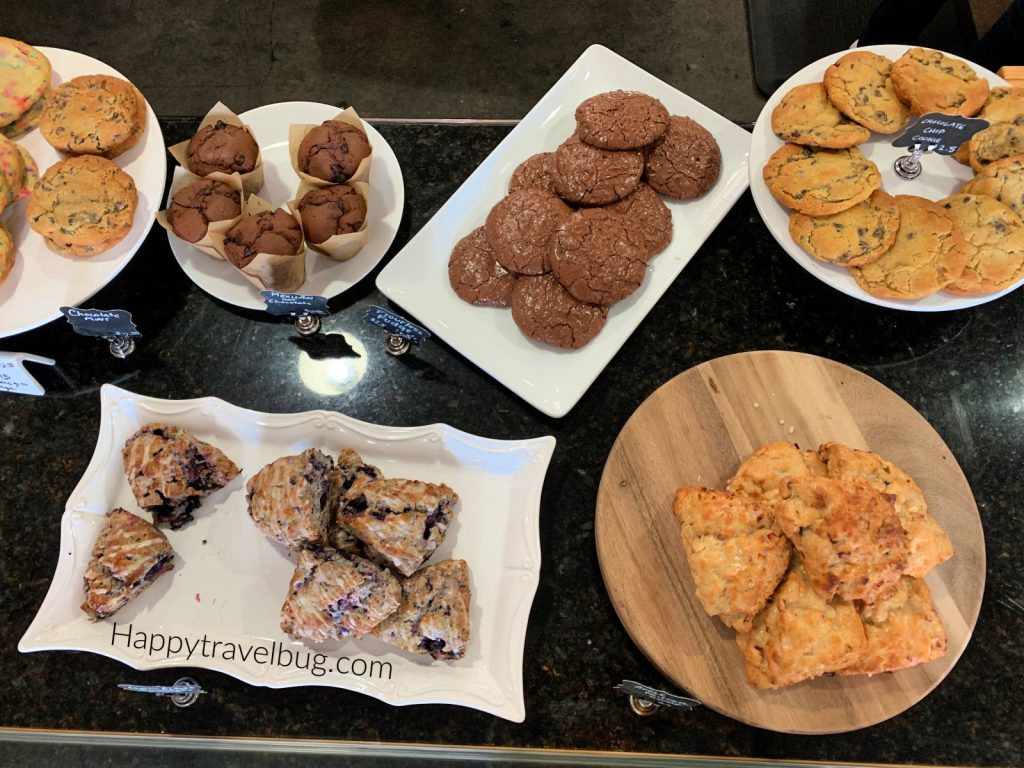 If you want to pick your favorite pastry at Terra Nomad, they are located at
514 E Main Ave in Bismarck
701-751-2070
That concludes my top 5 vegetarian restaurant options in Bismarck, ND. I hope you are able to check them out. Please let me know in the comments what your favorite vegetarian restaurant is.
Want to see more places I've eaten around the world?
Happy travels!