There are many places in Italy that come to mind when planning a trip: Rome, Venice, Florence, etc. Alghero isn't really one of them.  Every heard of it?  Well you should get to know it.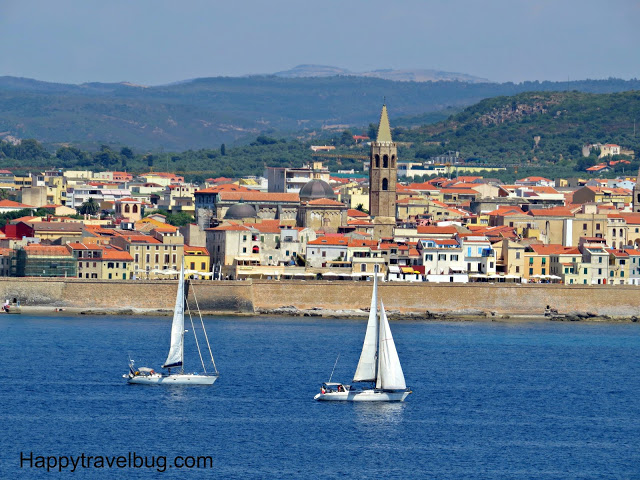 As we approached on our cruise ship, you could see the 16th century wall around the city and the beautiful bell tower.  I really didn't know what to expect, as I had never heard of this place.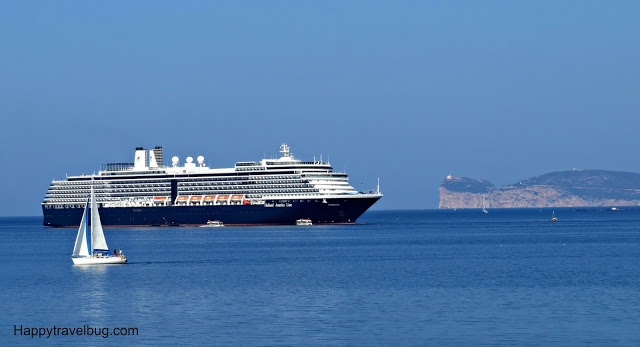 We had to tender in to the island.  But it dropped us off right at the city.  Perfect for a day of walking and exploring.  (more on that in my next post)  Those rocky cliffs way in the distance are much larger than they appear.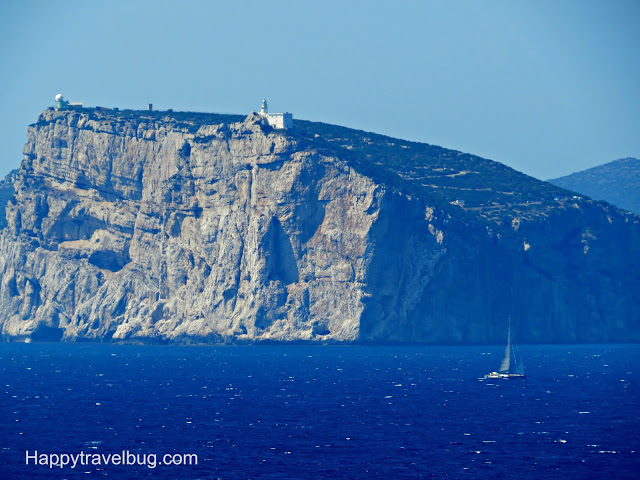 This is a better idea of their size…massive and powerful.  It made for a beautiful coastline as we approached.  This is the outside of Neptune's Grotto, an amazing cave discovered by local fishermen in the 18th century.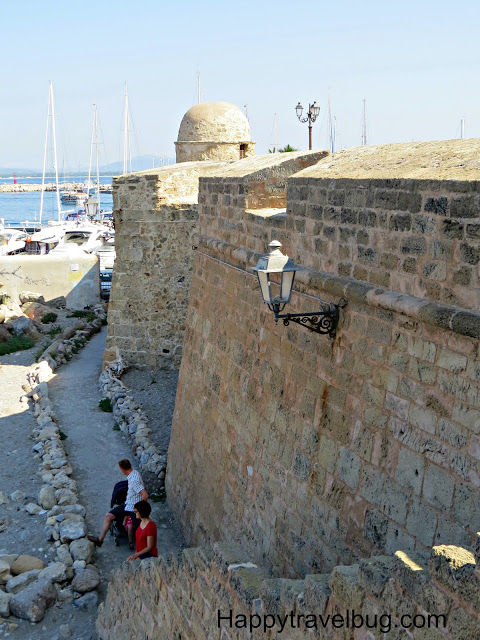 Once on the island we could see the detail of the 16th century wall.  It was so thick, I couldn't imagine anyone blasting through it back in the day.  As you can see, there are ways to walk around the city wall at the base, as well as, on top of it.  We stayed on top.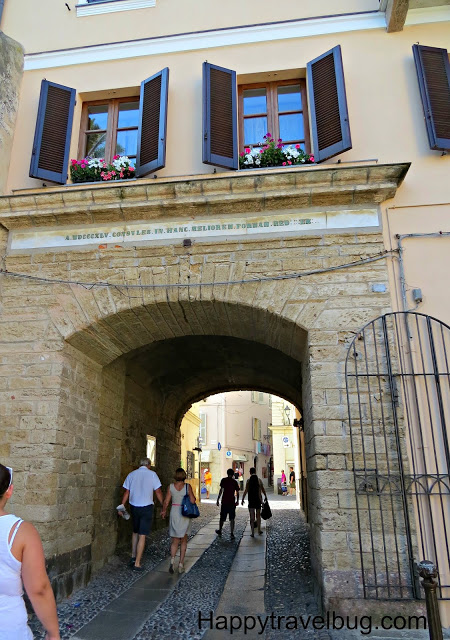 You got a real sense of how thick the wall was as you entered the city.  I love to imagine all the people in the last several centuries that have entered through this very spot.  I am currently reading The Red Tent and I can see Dinah as she cries outside the city wall.  Amazing book, by the way, I highly recommend.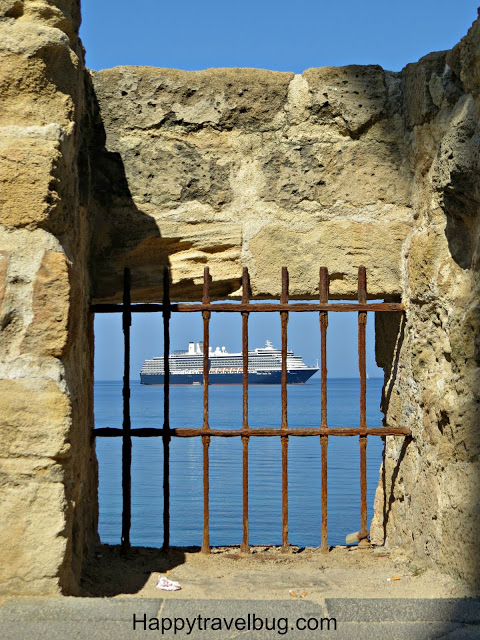 I'll end here as we look through the wall at the cruise ship.  We were the only ship here that day and it made for excellent exploring.  Stay tuned for my next post as we explore inside the city walls of Alghero.