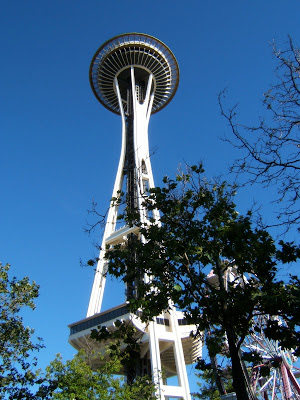 Seattle was our starting and stopping point for our Alaskan cruise.  We only had a limited amount of time there so we headed straight for the icon that Seattle is known for…the Space Needle.  We decided to kill two birds with one stone, so we had dinner at Sky City restaurant while we took in the amazing views of Seattle and the surrounding areas.  We love eating in revolving restaurants with a view and Sky City was no exception.  It is rather expensive though.  However, you don't have to pay the usual fee to get to the observation deck.  So that helps! 🙂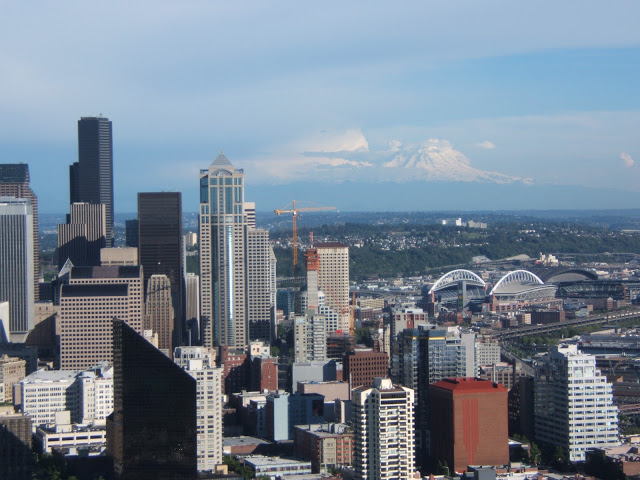 Great views of the city of Seattle, of course, but check out Mt. Rainer in the background! Gorgeous!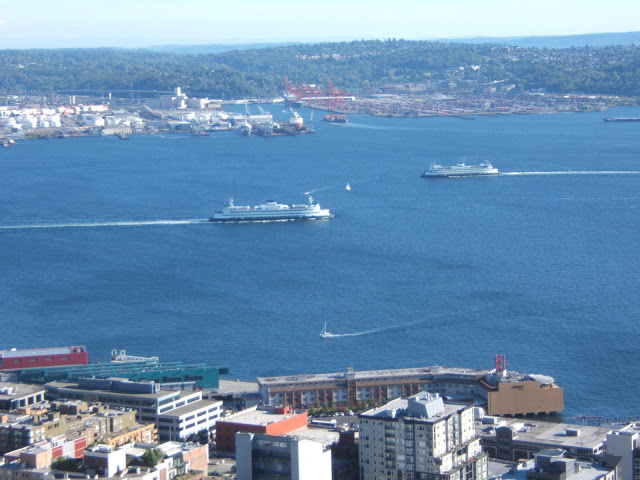 We took all these great shots right from our dining table.  Since the restaurant revolves, we were able to see the entire city without ever leaving our comfy seats.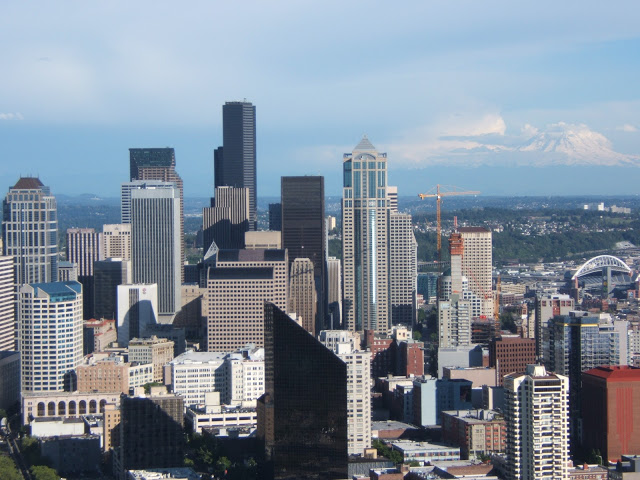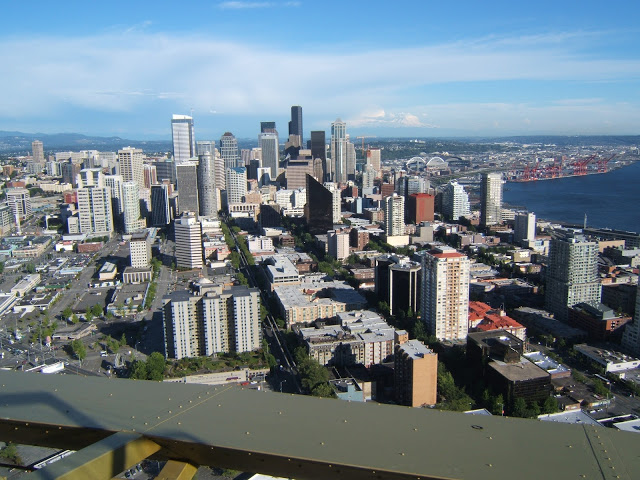 We did make our way to the observation deck to check out those views as well, but remember, you don't have to pay extra for that…it is included with your meal.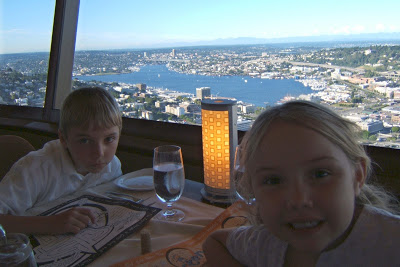 The entire restaurant has giant windows like this.  Make sure you ask for a window table if you call for reservations.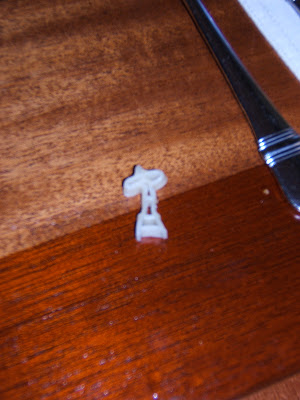 My daughter's pasta was shaped like the space needle, which was really fun.  It did, however, cost $11 for a kid's bowl of pasta. 🙂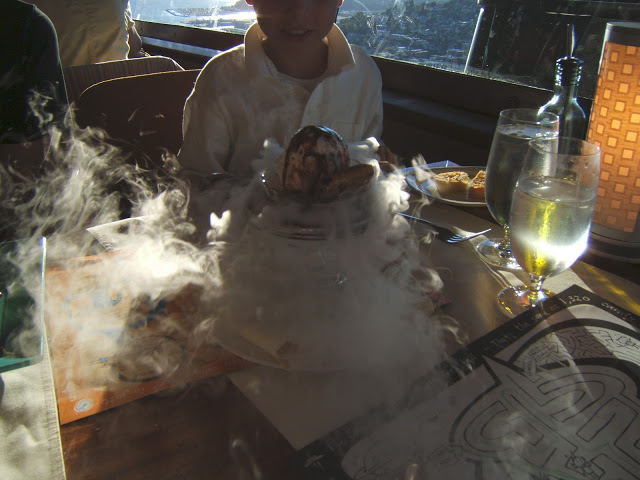 We ended our meal with the Mt. Saint Helen's dessert that was served with dry ice under it and made the most awesome presentation.  An absolute must do if you have kids!
Whether you eat at Sky City restaurant or just head to the observation deck, the Space Needle in Seattle is a must do! Click here for more information about the Space Needle. Hope you make it there soon! 🙂