After our bad day in the Badlands, we were excited to be back on the road.  Next on the agenda was an American icon, Mt. Rushmore.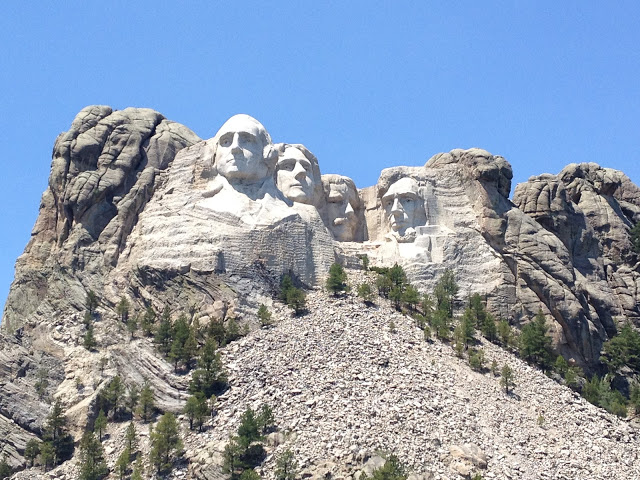 It was a super hot day, which I did not expect in South Dakota, so we lathered up with sun screen and joined the hoards of other people waiting to see what we had all seen in our school books growing up.  At 
Mt. Rushmore
 you can view the Presidents, but they also have a gift shop, restaurant, amphitheater, museum, trail and artist's studio.  Some of these places are less crowded than others.  Naturally, the food area and place to buy stuff is packed! The museum is a little less crowded and the trail was THE place to escape the crowds.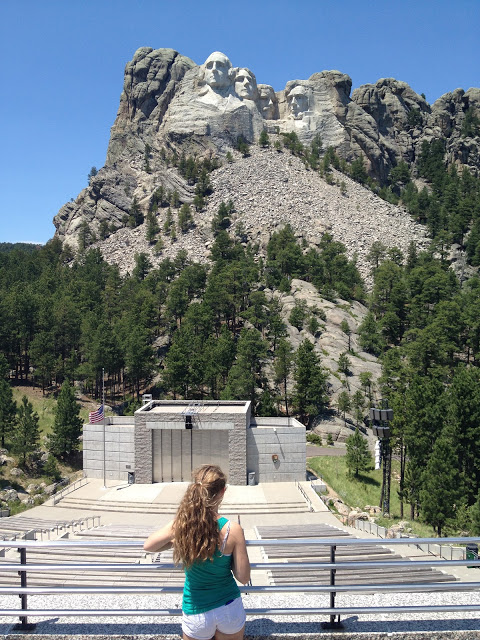 Standing on the lower grand terrace, overlooking the amphitheater and Mt Rushmore.  There are nightly lighting programs at the amphitheater during the summer.   If you don't take the trail, this is as close as you can get.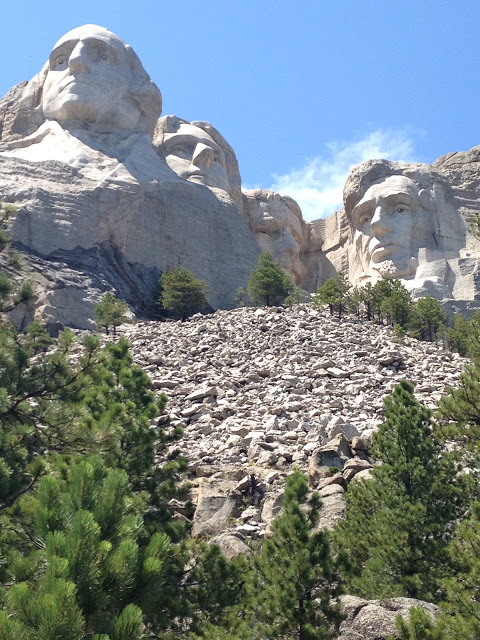 If you take the trail, this is how close you can get!
The Avenue of Flags is fun for kids.  Just ask them to find their home state flag. Ours was super easy since it is the first one on the left side.  Then we had to search for my daughter's, since she was born in a different state.
I really wanted to walk the President's Trail and get a closer look.  But because of the heat, I knew we needed to feed ourselves before we went.  The restaurant was soooo crowded at that time.  Our little trick: grab some food from the outside vendor and eat outside under a shaded picnic table.  The food was basically the same, hot dogs and hamburgers made with beef or bison, chips, and drinks.  It hit the spot, refueled our bodies and got us on that trail in no time.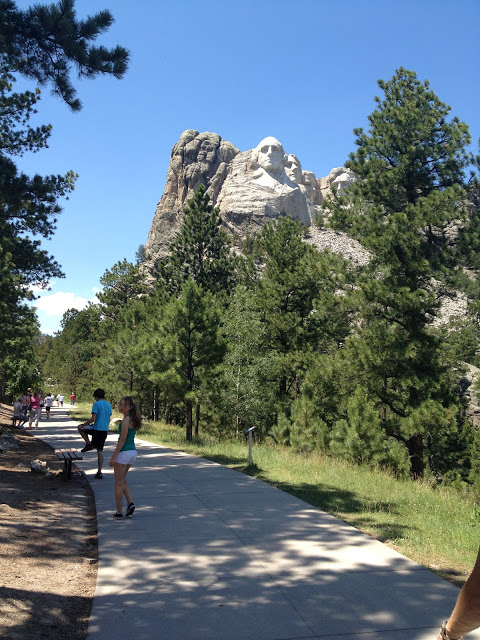 Heading off on the trail.  The first part of it is handicap accessible.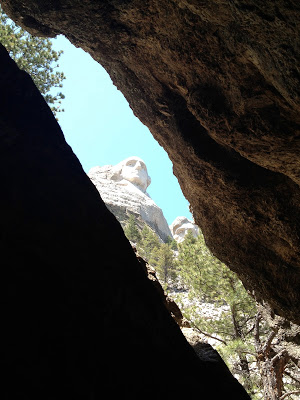 There was this little rock cave off the trail that intrigued my daughter.  Inside we discovered an interesting view of Washington and Lincoln.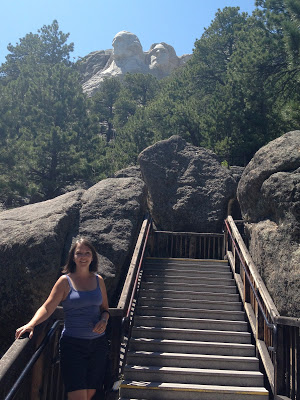 The second half of the trail had LOTS of stairs! If you are active, I would highly recommend it.  There were so many good photo opportunities.