Recently I was blessed with tickets to Harpo Studios in Chicago, IL to see a taping of Oprah's Lifeclass with Iyanla Vanzant.  What an exciting experience! Definitely something that not a lot of people get to do.  Honestly, I could attend every taping and never get tired of it.  I am a huge fan of Lifeclass, as well as many of the new shows on the Oprah Winfrey Network, OWN.  My favorite shows are ones that teach me something or help me grow as a person.  Super Soul Sunday is the best, along with Lifeclass, Our America (with Lisa Ling) and Oprah's Next Chapter.  Anyway, it was a blast and I wanted to share my experience with you.  Here are my pictures and even a few videos from that day.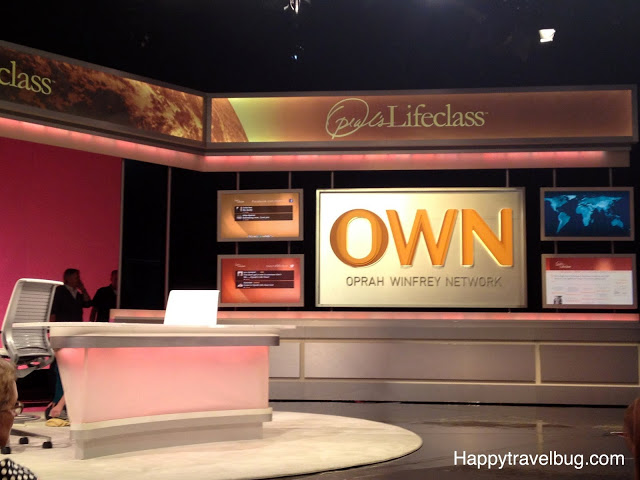 Before the show started…super excited they let us bring in our phones!  Started taking pictures immediately!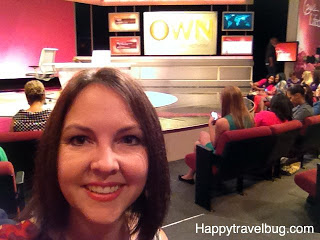 I am officially THE WORST at taking pictures of myself!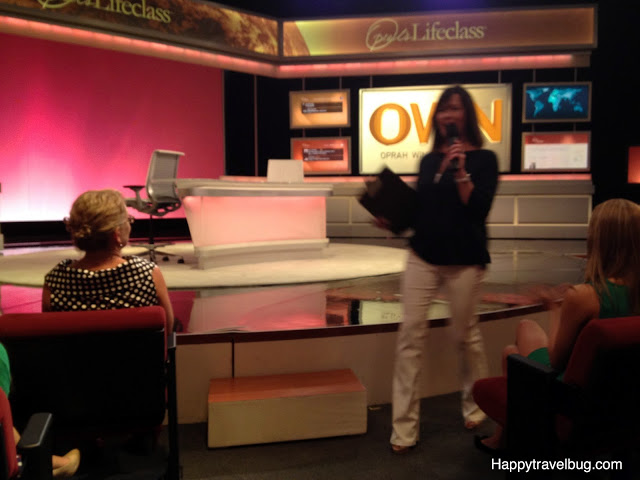 Sally Lou (I hope that is right!) was warming us up & giving us the in's & out's of the day!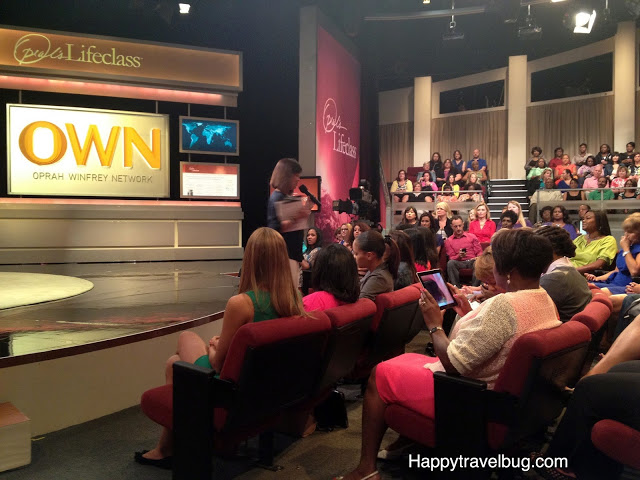 Didn't I have AMAZING seats! Blessed!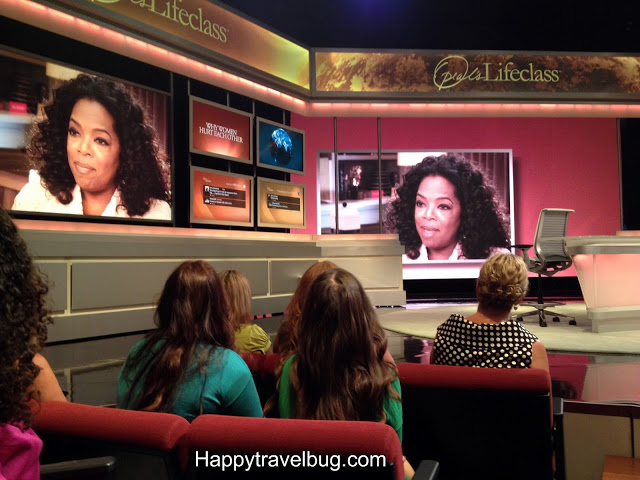 They showed the audience a preview of upcoming OWN shows.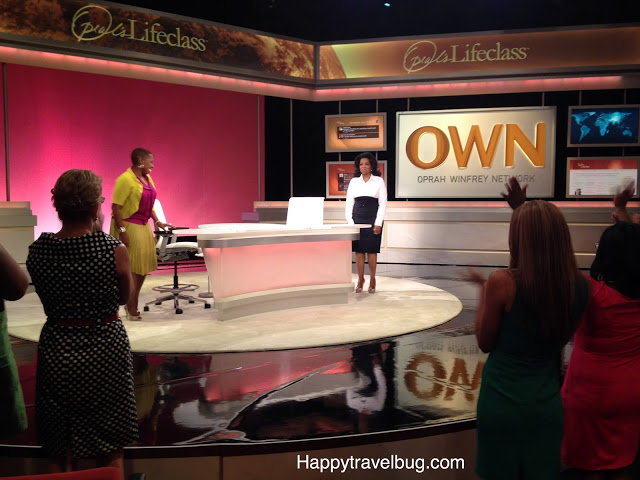 When Oprah & Iyanla came out, everyone stood up & cheered!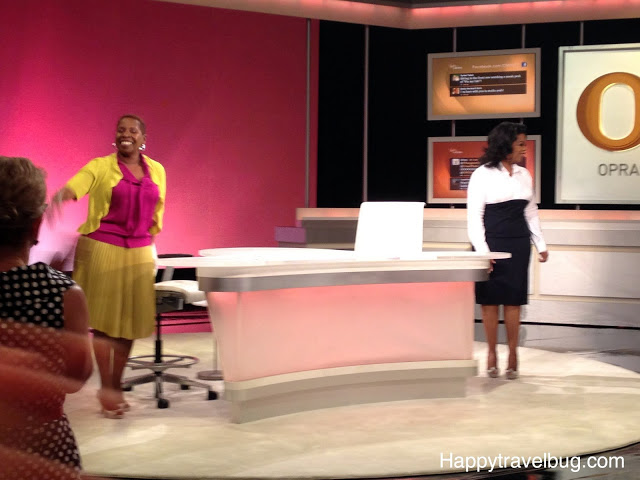 I had a cleared path right to the stage, not a single person in my way of taking great pictures!
Iyanla doing her beauty pageant wave!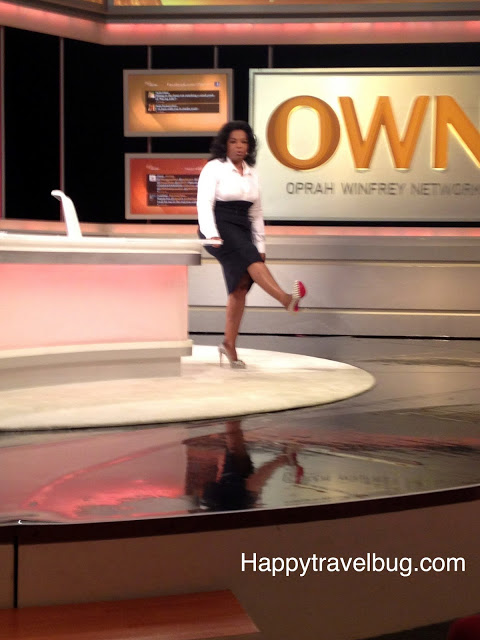 Oprah showing us her "fancy" shoes that are only made for sitting! 🙂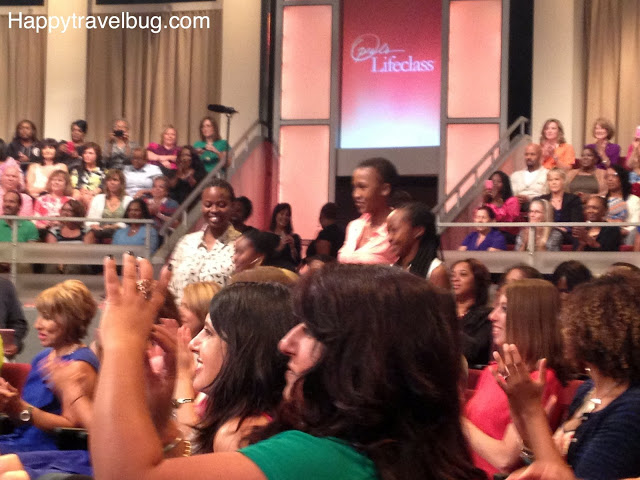 Oprah had some of her "girls" in the audience.  These are her South Africa students that would be going to the United States for college this year.  She introduced them and had them stand up.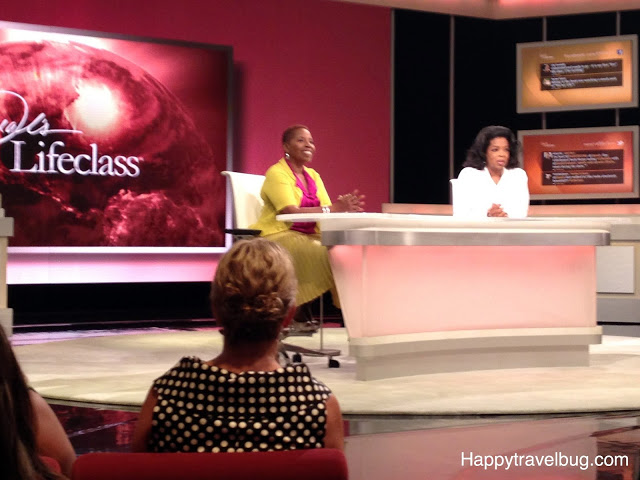 Oprah & Iyanla talking to the audience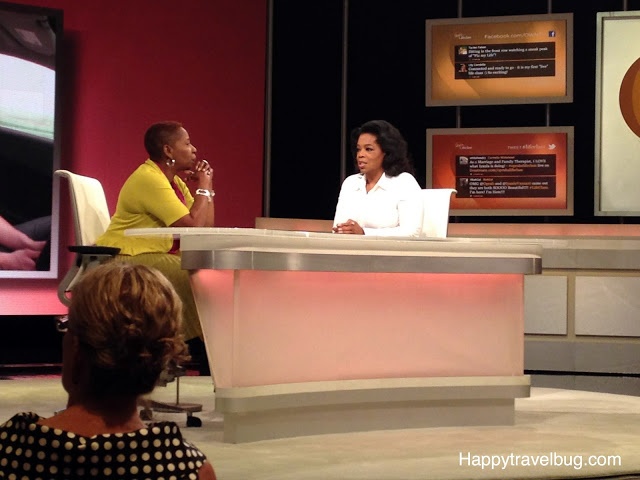 Discussing the topic of "Why Women Are Mean to Each Other"…interesting topic.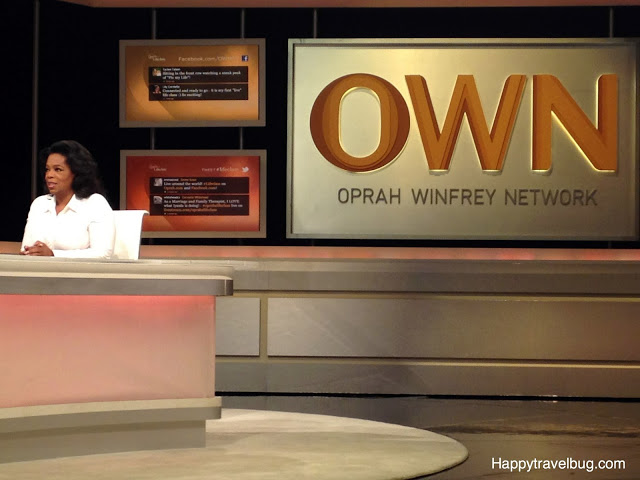 I just couldn't stop taking pictures! 🙂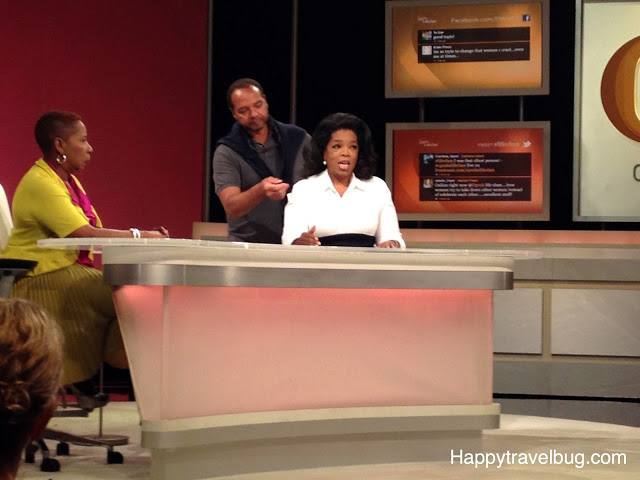 Andre came out at the break to fix Oprah's hair.
Video of Oprah & Iyanla talking during the break.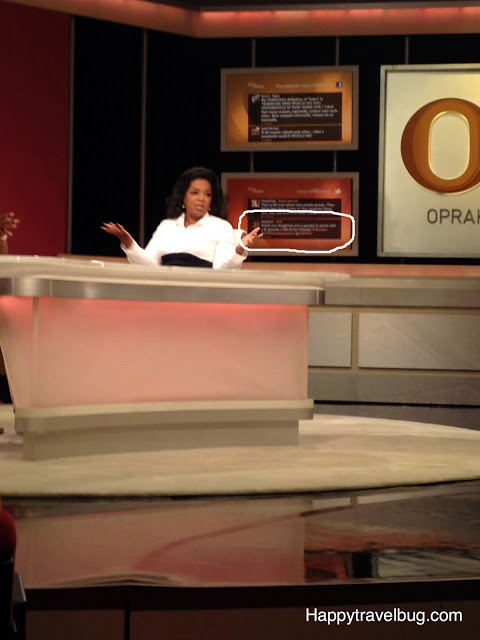 It is super hard to read, but one of my tweets made it on the twitter feed during the show.  I was so stinking excited that I told the perfect stranger next to me.  That's my twitter picture right by Oprah's thumb! 🙂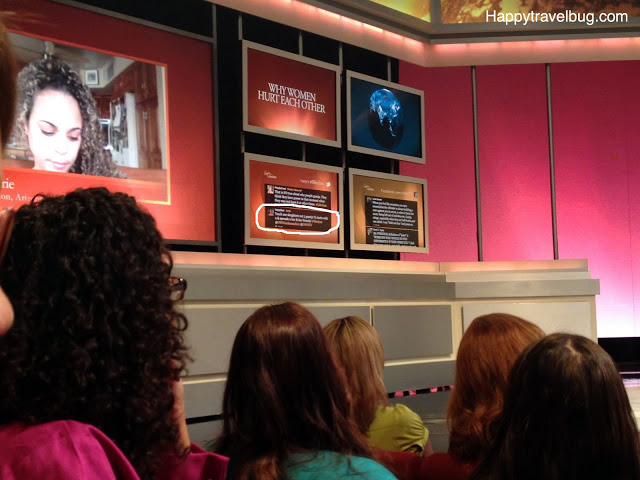 There it is again on the other side of the stage.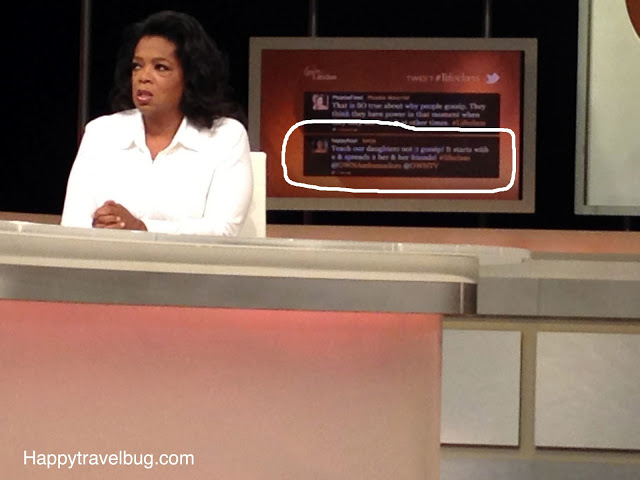 In this one I can actually make out my twitter name @happyhoyt and read a little of the tweet!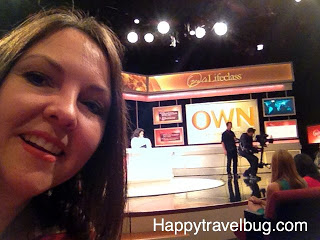 Camera men on stage filming someone in the audience talking and me taking another hilarious picture of myself!  Actually, the crying girl they were filming really got upset and it all happened after the show.  I felt bad for the production team.   Iyanla went over and held the girl in her lap while she cried!  It would have made great tv! The show was over, but they kept filming, so I wonder what will happen to it? (UPDATE: They actually put that part in the show that aired at a later date.  Even though it wasn't the best camera angle, they had kept filming.  I agree with that choice.  It was some emotional stuff!)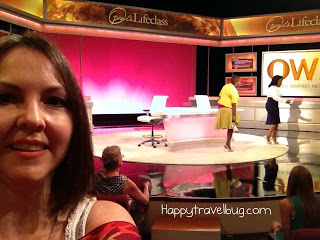 Then Oprah & Iyanla went to take a picture with the girl that was crying.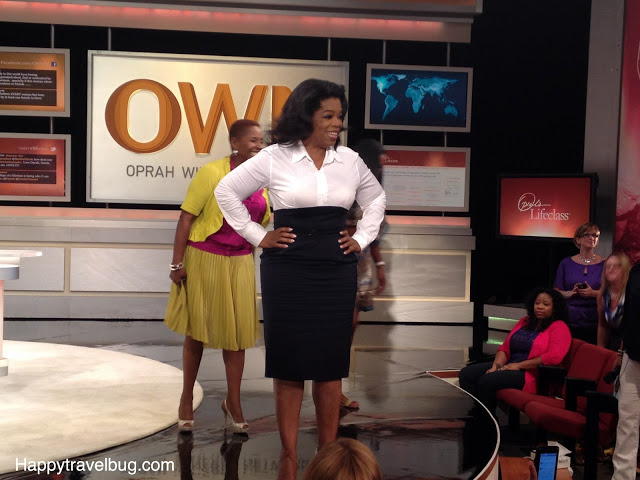 Talking to the audience after the show…love her dress!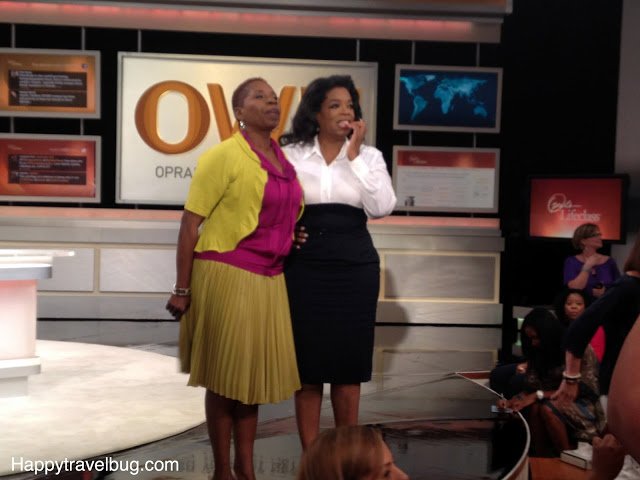 Trying to hear someone in the back.  People were yelling things out to get their attention.  It is interesting to see how people act & what they will say to try to get a picture or attention from these ladies! One woman said she could die tomorrow if she could get a picture with Oprah today! 😉
Something made Iyanla laugh, wish I could remember what it was!
What a fun day! It started at 7:00am and went till noon.  After checking in and waiting to be seated in the audience, we were treated to a preview of Iyanla's new show called Fix My Life.  Looks like it will be another great teaching/learning show on the Oprah Winfrey Network.  Hope you enjoyed the photo's.
Have you ever been to a taping of Oprah or another television show?