2015 was one of the most challenging years of my life.  So I decided to start 2016 off with a last minute family trip to Puerto Rico…and I'm glad I did.  What a great way to kick off a brand new year!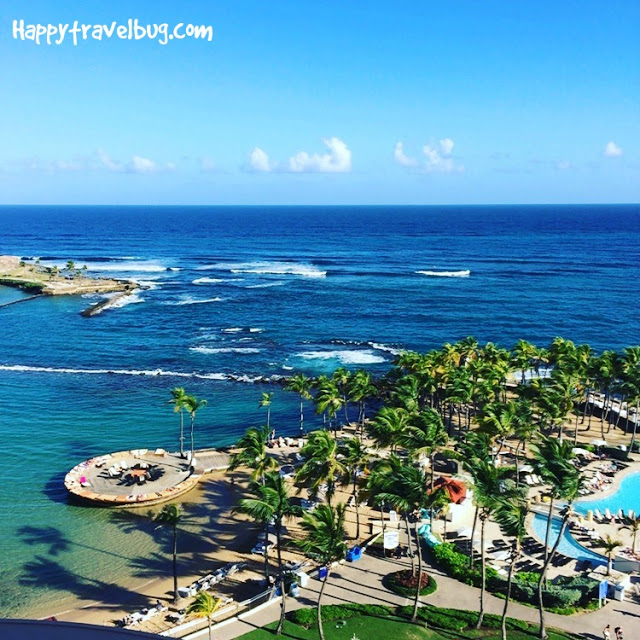 We knew we wanted a warm destination, but with our passports expiring in the spring, our choices were limited.  Make sure you check passport regulations for the country you want to visit.  For example, to travel to Mexico, your passport can't be expiring within six months of your trip.  But to travel to the Bahamas, you can go anytime up until your passport expires.  And Puerto Rico is best of all (for US citizens), you don't even need a passport.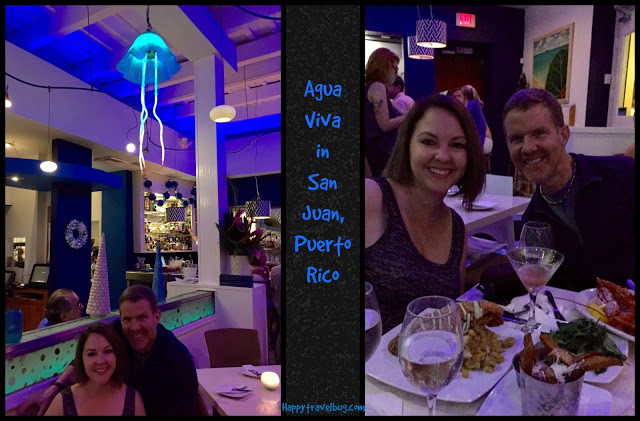 Not only does the new year bring a fresh start, but it also brings our wedding anniversary.  What a beautiful place to celebrate marrying the most amazing man I know.  We made reservations at Agua Viva, which was a recommendation from several people.  It means Jelly Fish, hence the coolest lights ever.  We loved it: food, atmosphere and the service.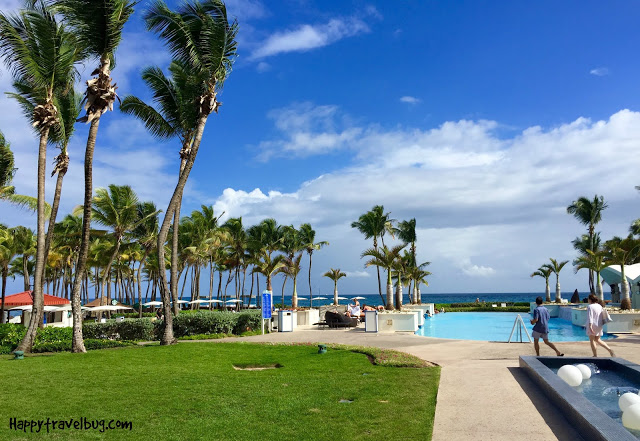 As this trip was meant for relaxation, we booked a larger resort close to Old San Juan and with its own private beach.  The Caribe Hilton did not disappoint.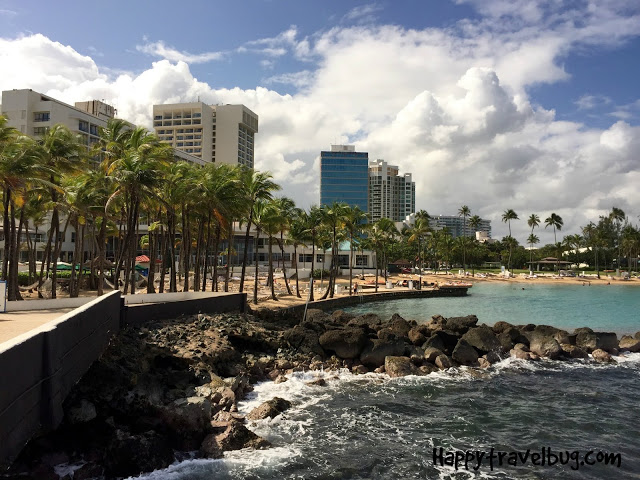 The beach service was fantastic with food and drinks, as well as, a Starbucks right on the beach.  I had never seen that before, but I was more interested in the Pina Coladas and Mojitos.  🙂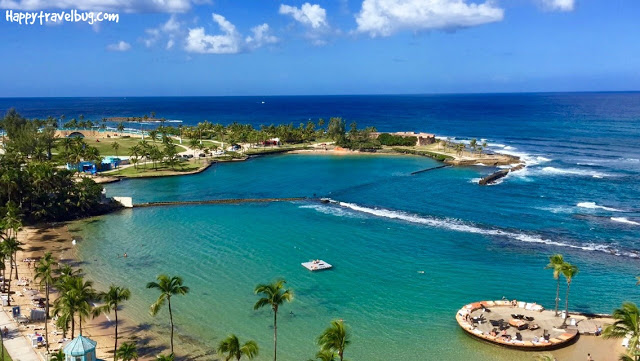 Did I mention that this was the view from our balcony?  Every morning I sat there and drank my coffee while enjoying this fabulous view.
I took this picture with snapchat of the Old San Juan fort wall.  We walked along the wall to dinner one night.  I loved the history and beauty of this place.
Puerto Ricans celebrate the Christmas season well into the new year.  So we were witness to A LOT of celebrating.  They seem to love a good celebration.  I caught these "kings" heading out into the street party right outside the Princesa Gastro Pub where we were having dinner.  It was part of the Three Kings festival which was happening in a few days.  It was interesting to take in some of the local culture in this way.
Speaking of local culture, I ate lots of Mofongo.  It is made with plantains and it is yummy.  This one has chicken and shrimp in a garlic sauce sitting on top of the Mofongo.
Our final night we had dinner at Oceano Restaurant.  As you can see it is located right on the beach with stunning views of the sunset.  The food and service was also wonderful.  Our son is obsessed with calamari, so we pretty much order it whenever it is on the menu.  This was the best calamari we had ever had.  It was cut into steak strips instead of rings and served with cilantro aioli and mango chili sauce.  Delish!  And we ended with the best key lime pie I can remember eating.  Fabulous night!
I leave you with the Pina Colada I'm having at the hotel.  Turns out, the Caribe Hilton hotel is the birth place of the Pina Colada.  So, of course, every night I felt obligated to enjoy one at the outdoor bar area.  The weather was perfect as my husband and I talked about the last year and the challenges we powered through.  We sipped our drinks and smiled as we knew 2016 was starting off in a fantastic way.  Whether you were traveling or home, with family, friends or your wonderful self, I hope you are starting 2016 off in a way that you want.  My love to you all! 🙂