My husband recently went on a business trip attended by people from four states: Illinois, Michigan, Indiana and Ohio.  He was given a gift that included a bottle of honey from each state.  I thought this was such a cool idea.  I already
collect spoons from every state/country that we visit
and I have purchased many souvenirs on my trips, including olive oil in Italy.  But it never occurred to me to buy the same type of food (produced locally) as I travel from state to state.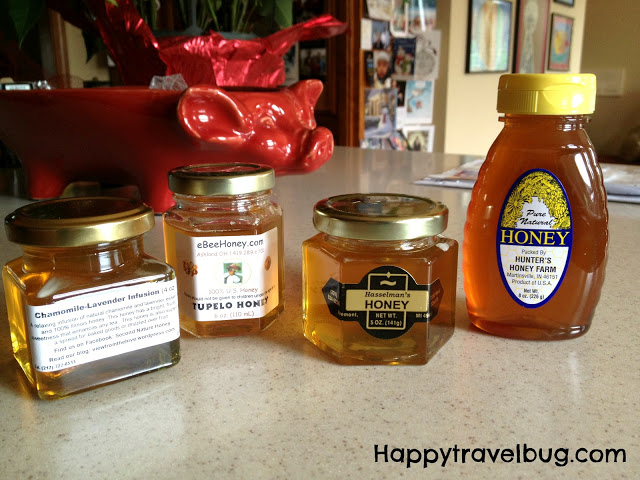 It would have been fun on our
Wild West Road Trip
to search for locally made food items in each state and then try them when we got home.  We could reminisce about each place as we enjoy whatever we got.  Wine comes to mind as a great thing to look for.  This would also be a great gift idea for your house sitter, baby sitter or dog walker when you are coming back from a trip.
For more Travel Tips, check out
Travel Tips Tuesday
.
Have you ever collected a food item from each state you visited?  What would be a good thing to collect?