If you like bed and breakfasts, you will love The Harrison House in Naperville, Illinois.  It's a lovely property conveniently located, with a charming hostess and delicious breakfast.  What's not to love?!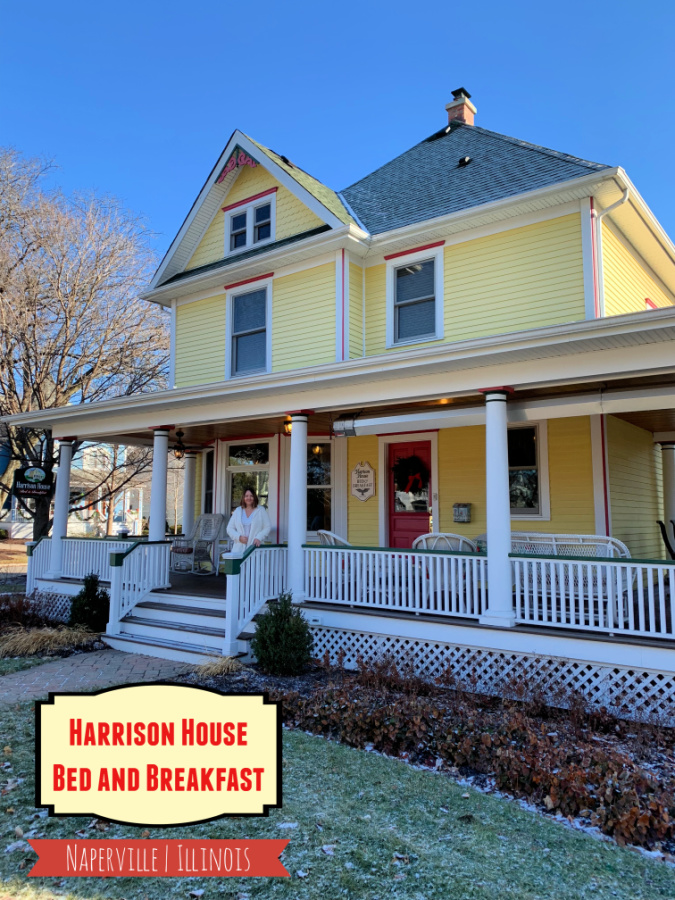 Location and Exterior
Harrison House Bed and Breakfast is located within walking distance of beautiful downtown Naperville, IL.  There are fabulous restaurants and great shopping all within a few blocks.  It's also nestled within a community of historical homes like the one you see below from the front porch.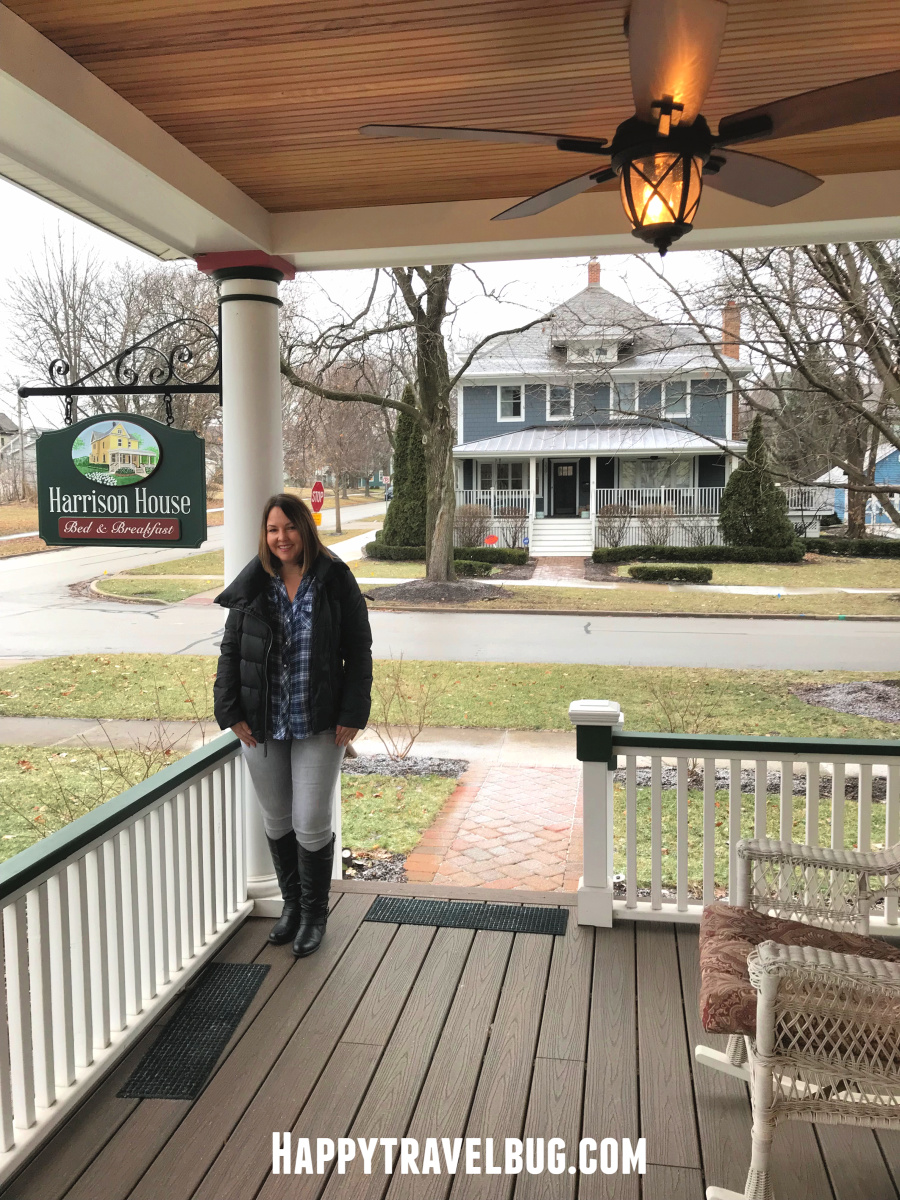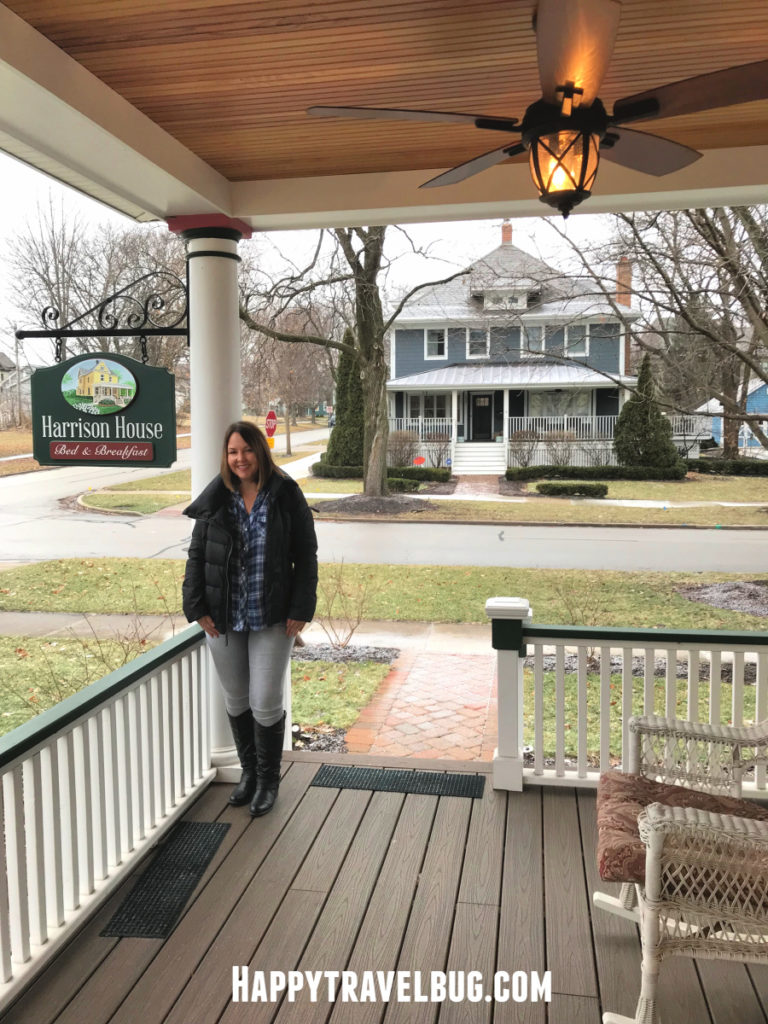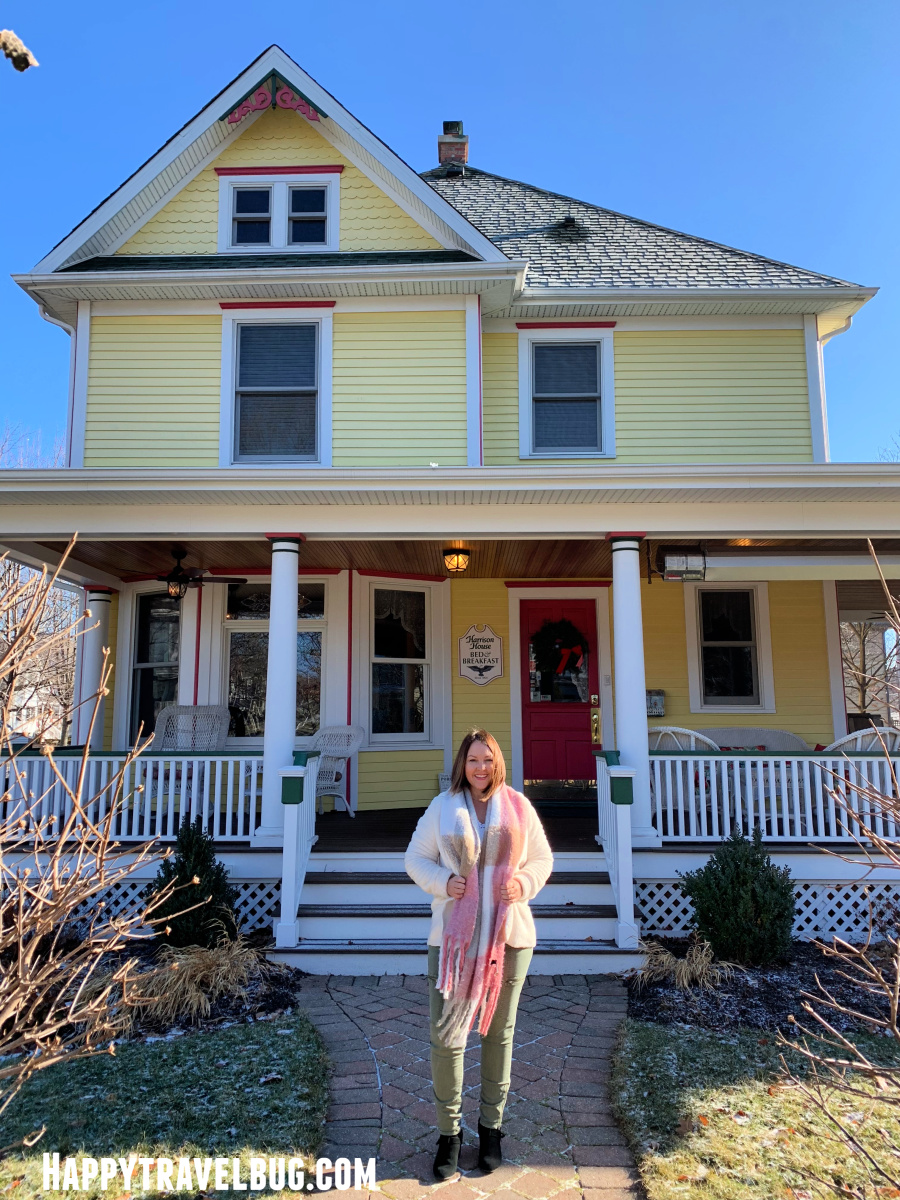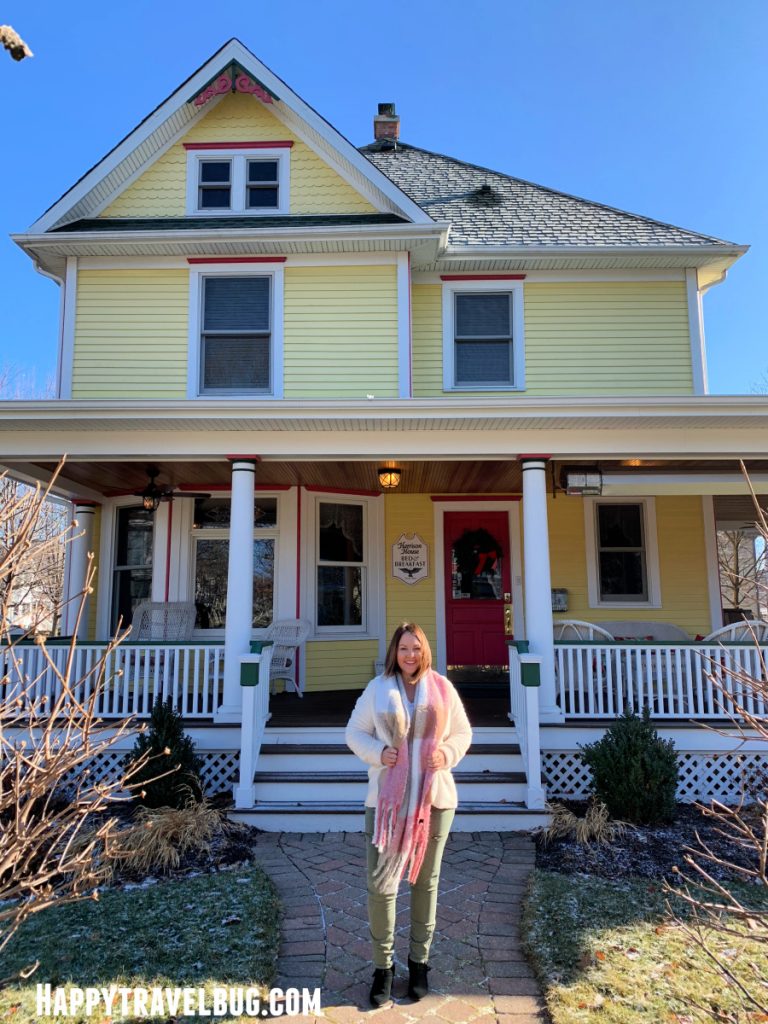 The exterior is a sunny yellow with pops of red on the windows and the front door.  I love this combination!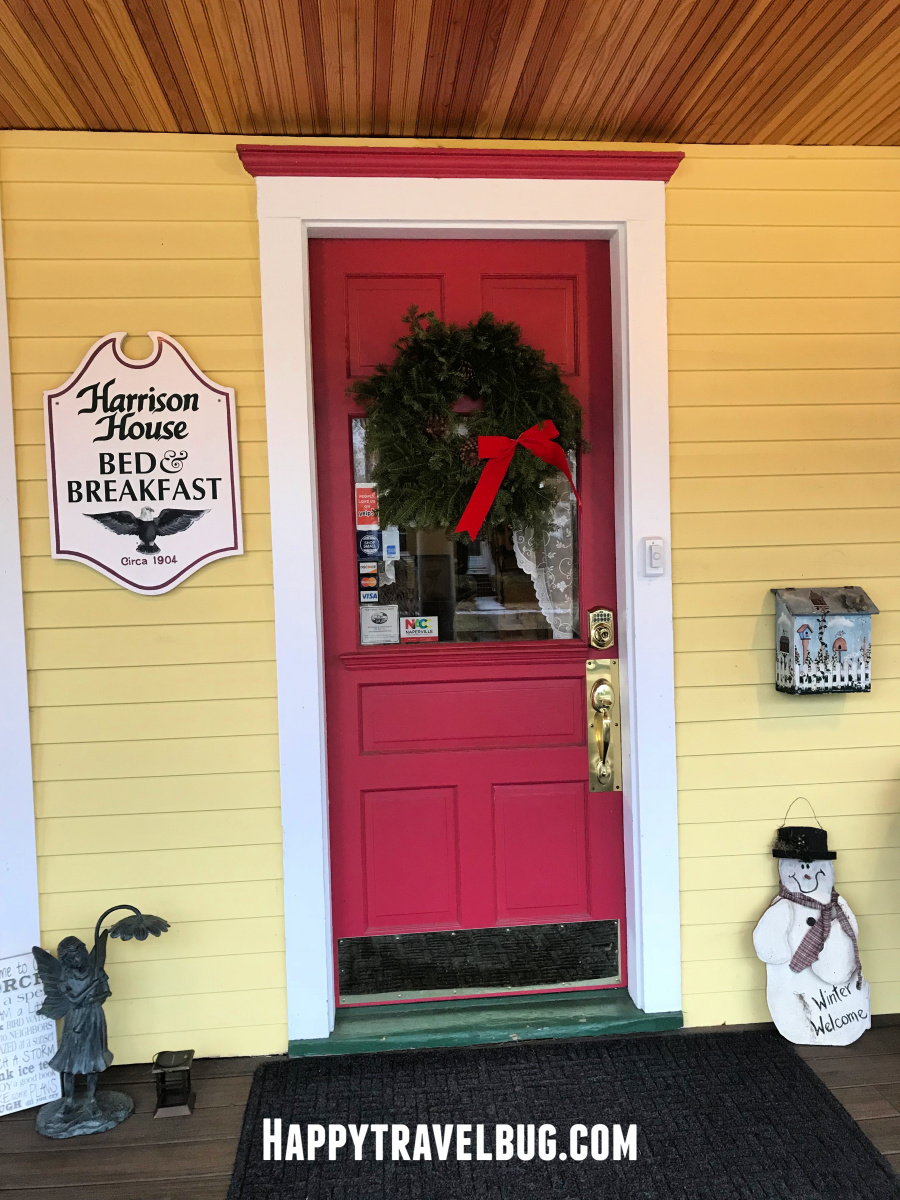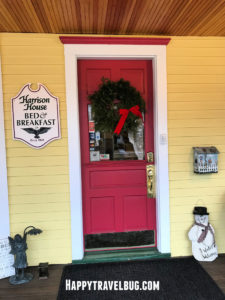 Interior
Bedroom
Most of the bedrooms are located upstairs.  We had the Victorian Room which reminded me a lot of my Mom's antiques.  My Mom is a huge fan of all things Victorian.  This room would make her happy.  Everything fit the theme, from the mirrors, the wallpaper and furniture, all the way down to (or up to) the chandelier.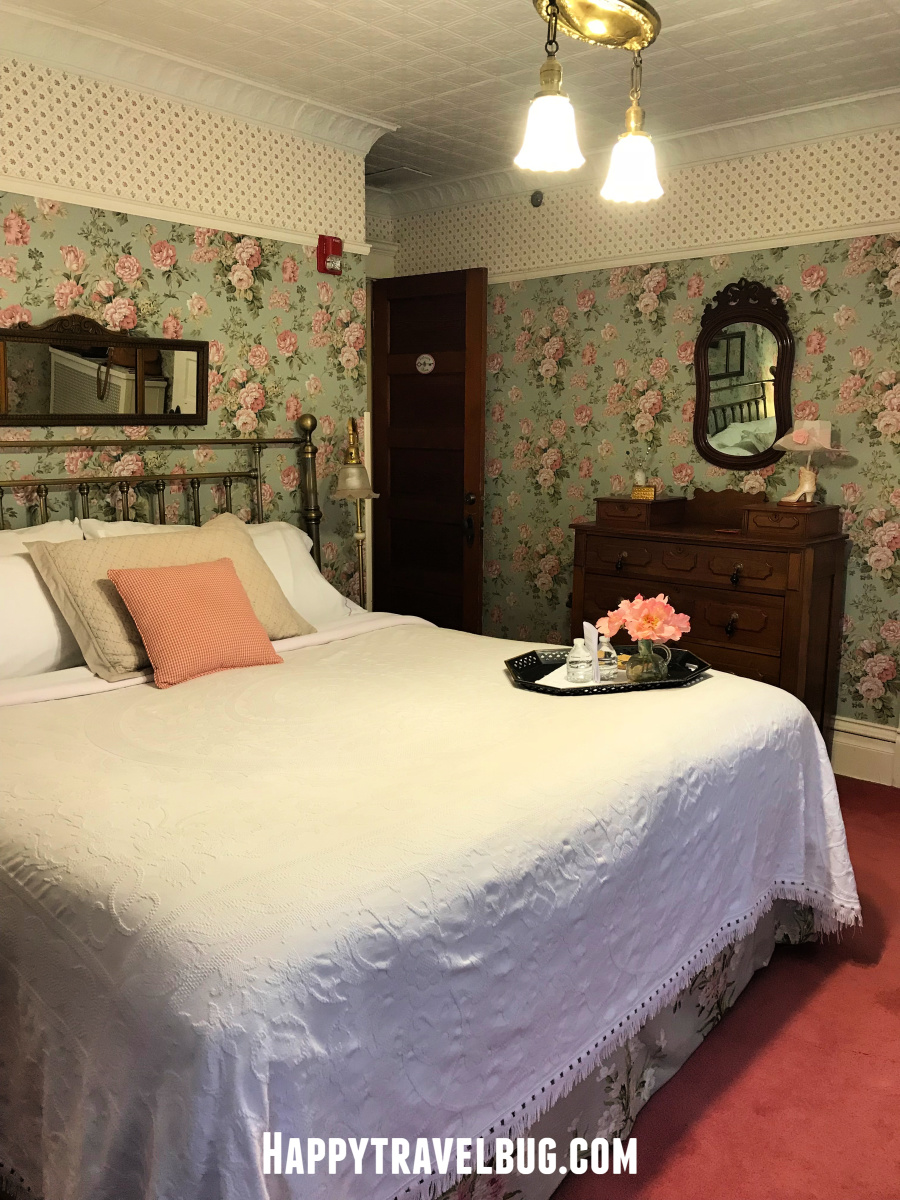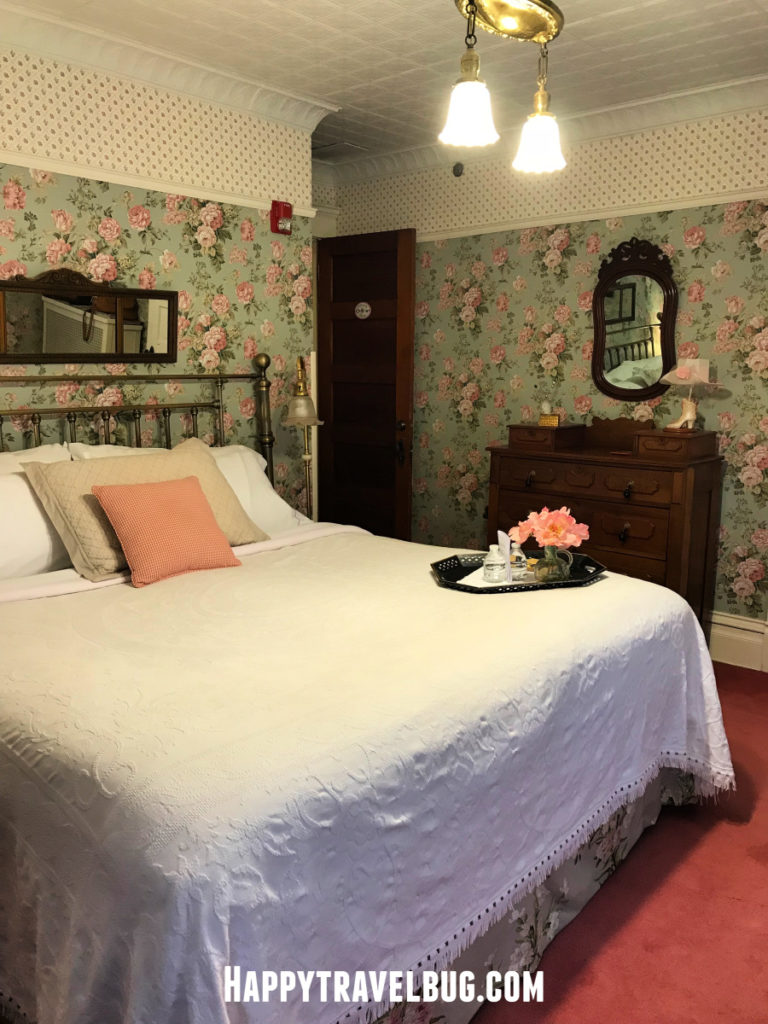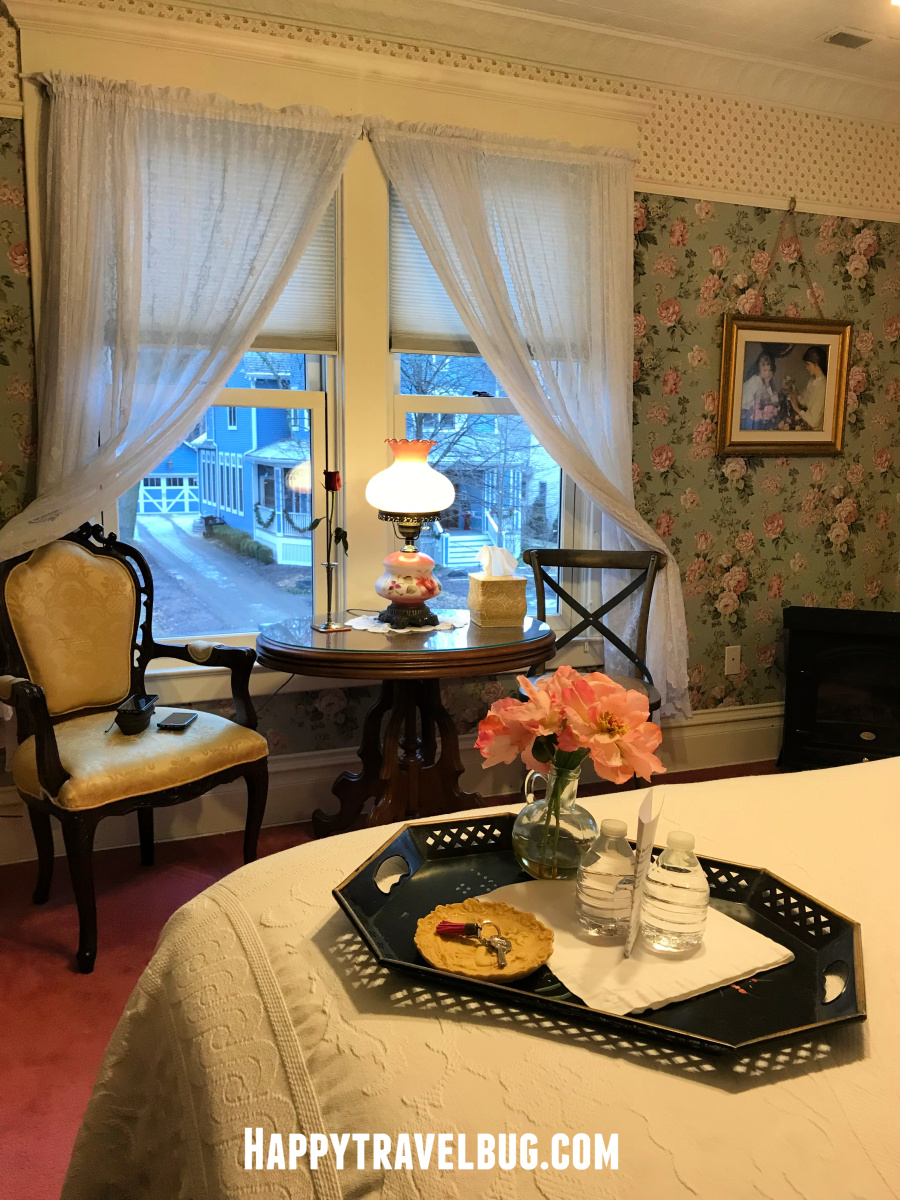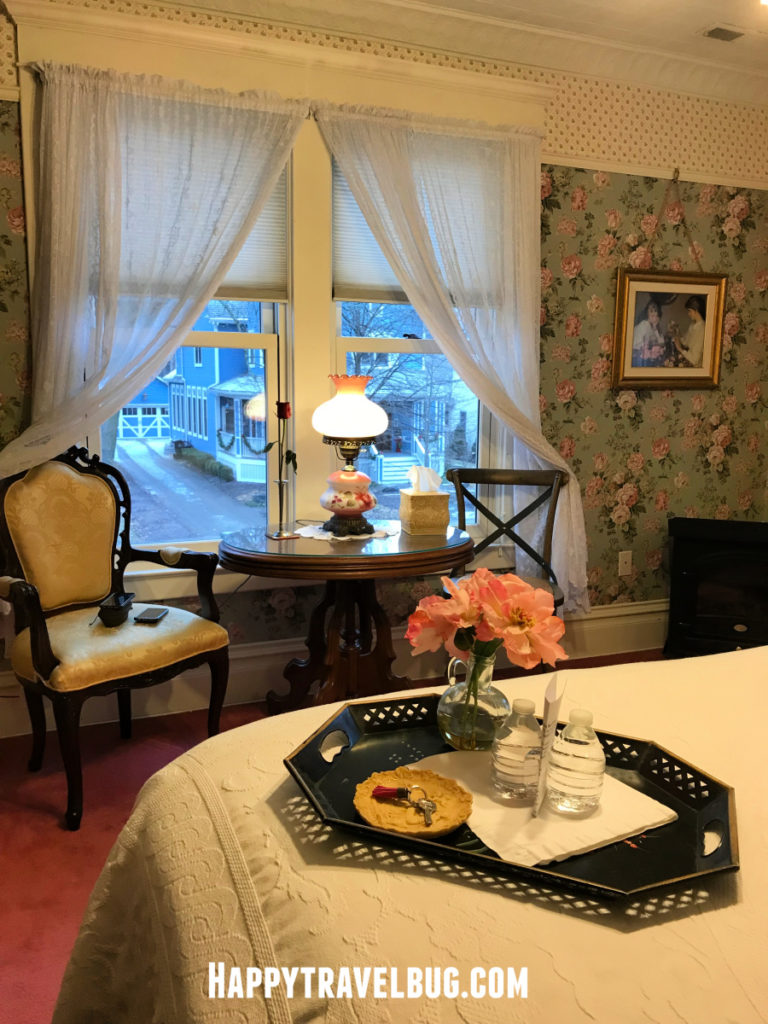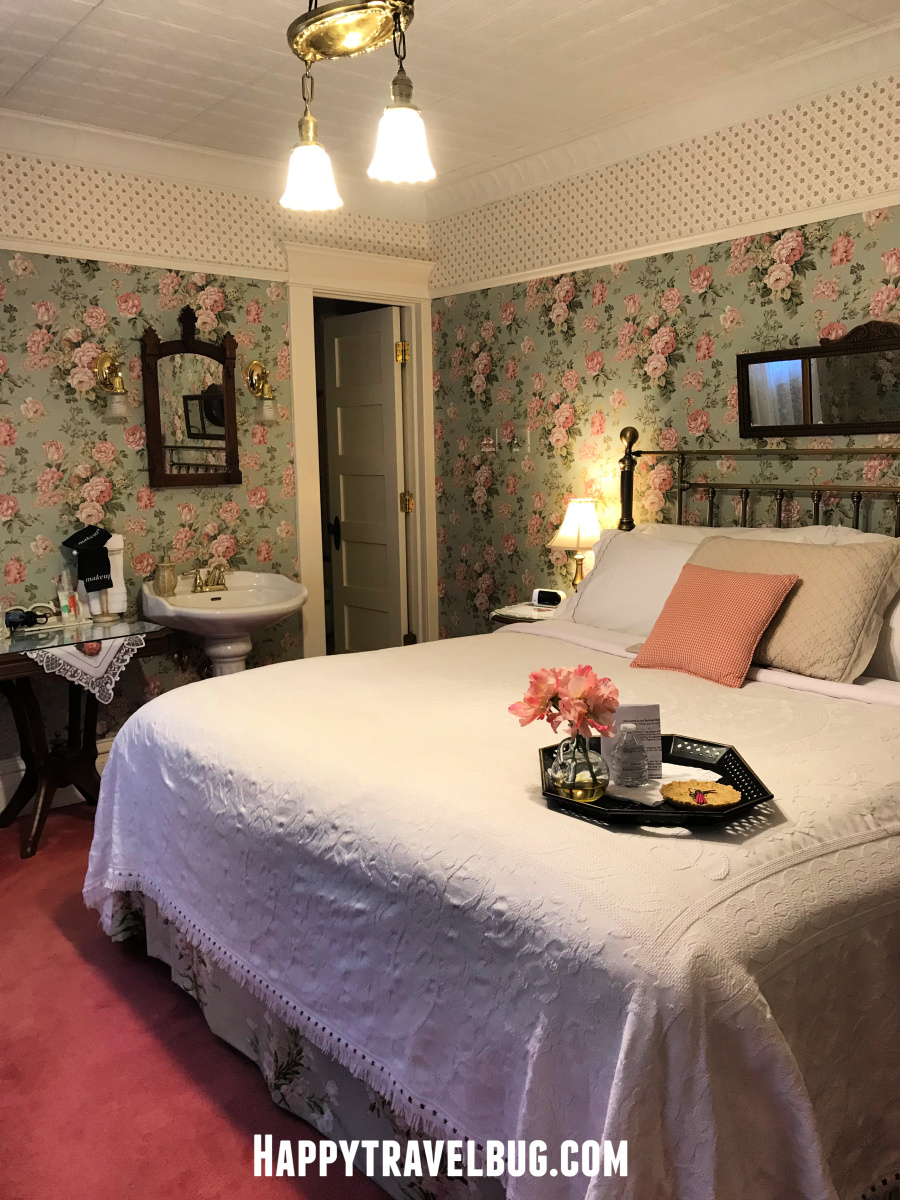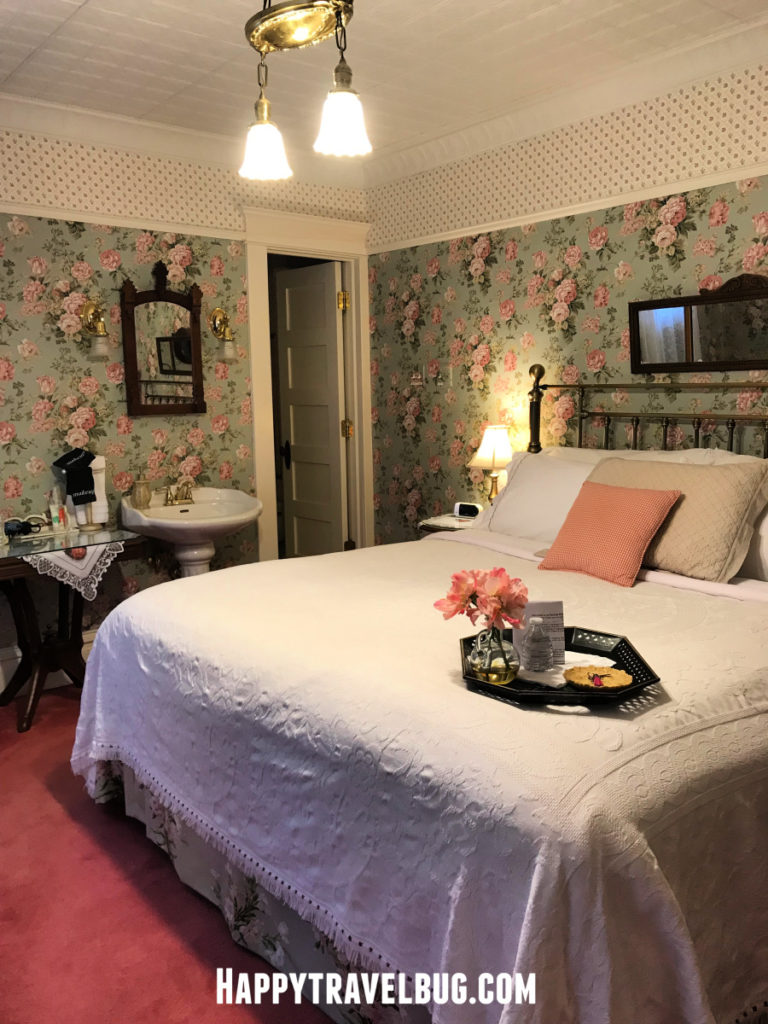 Living Area
The first floor of the house has a living area for everyone to enjoy.  While we were there, the other guests stuck to their rooms, so we had the area to ourselves.  After dinner we sat down there and enjoyed a cup of coffee from the dining room snack area and our chocolates we picked up in downtown Naperville.  It was like we lived there and we thought that was really fun.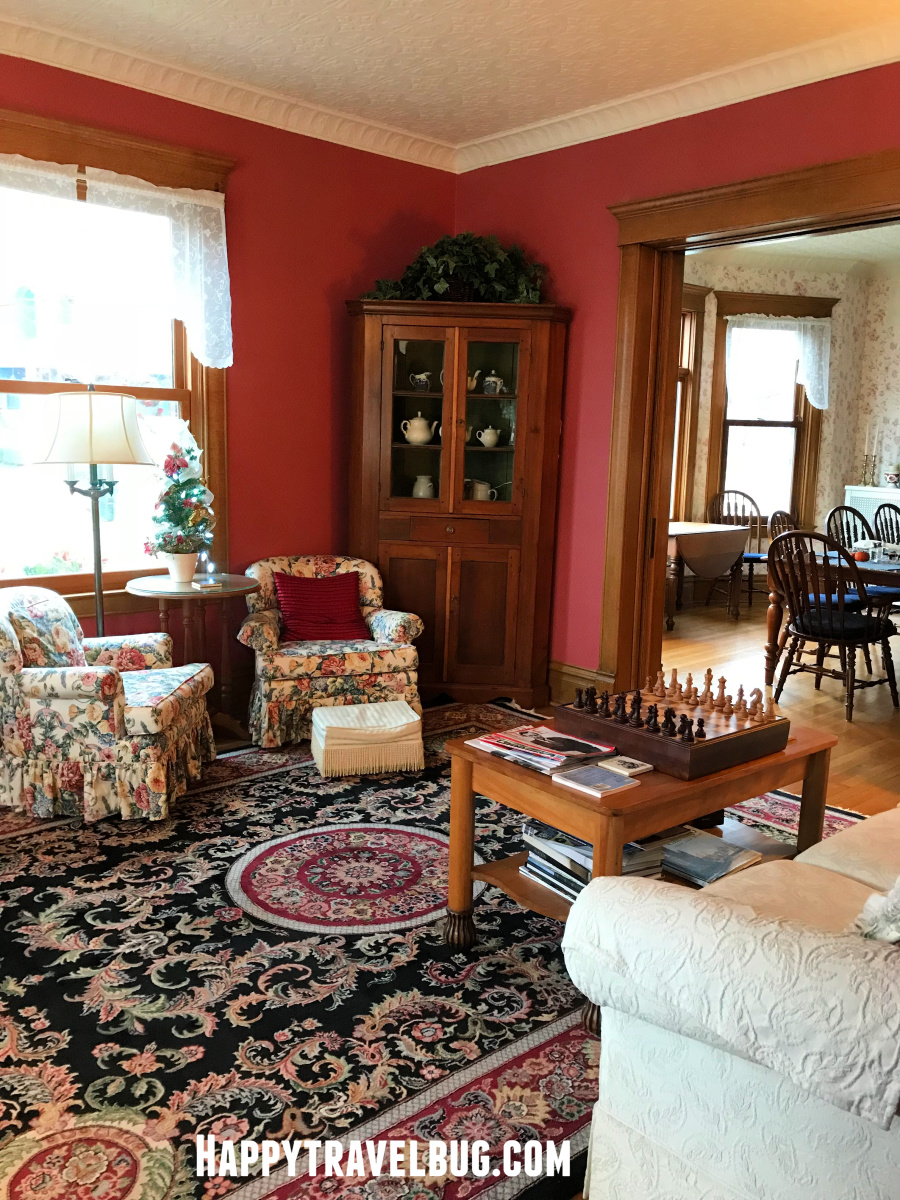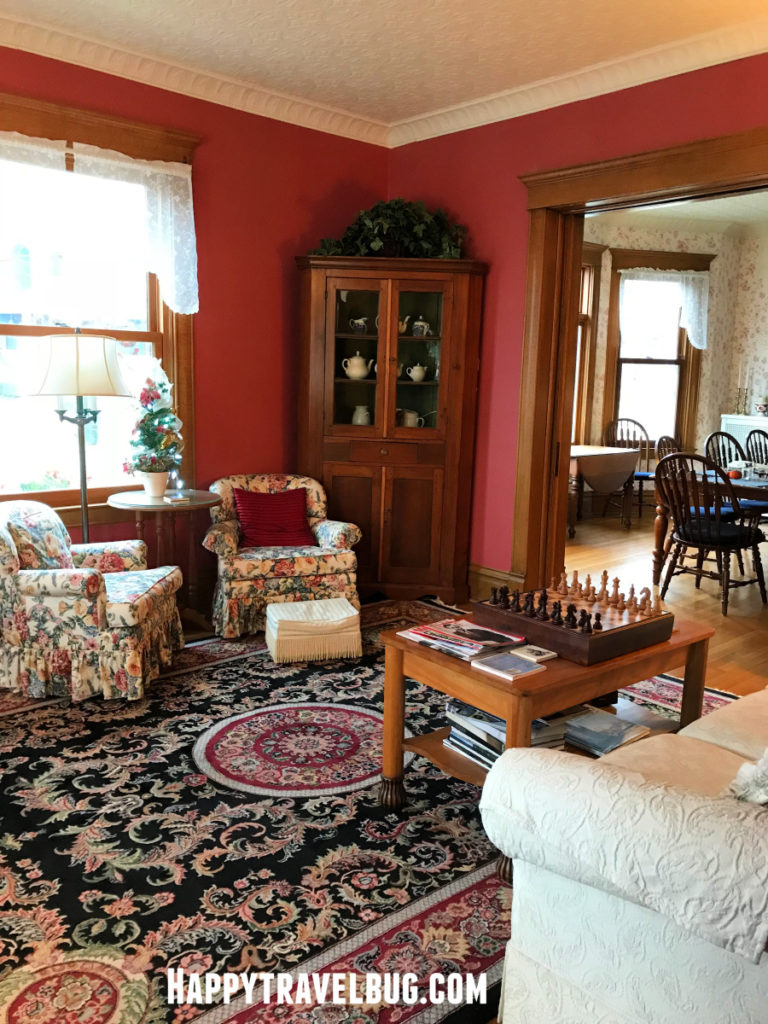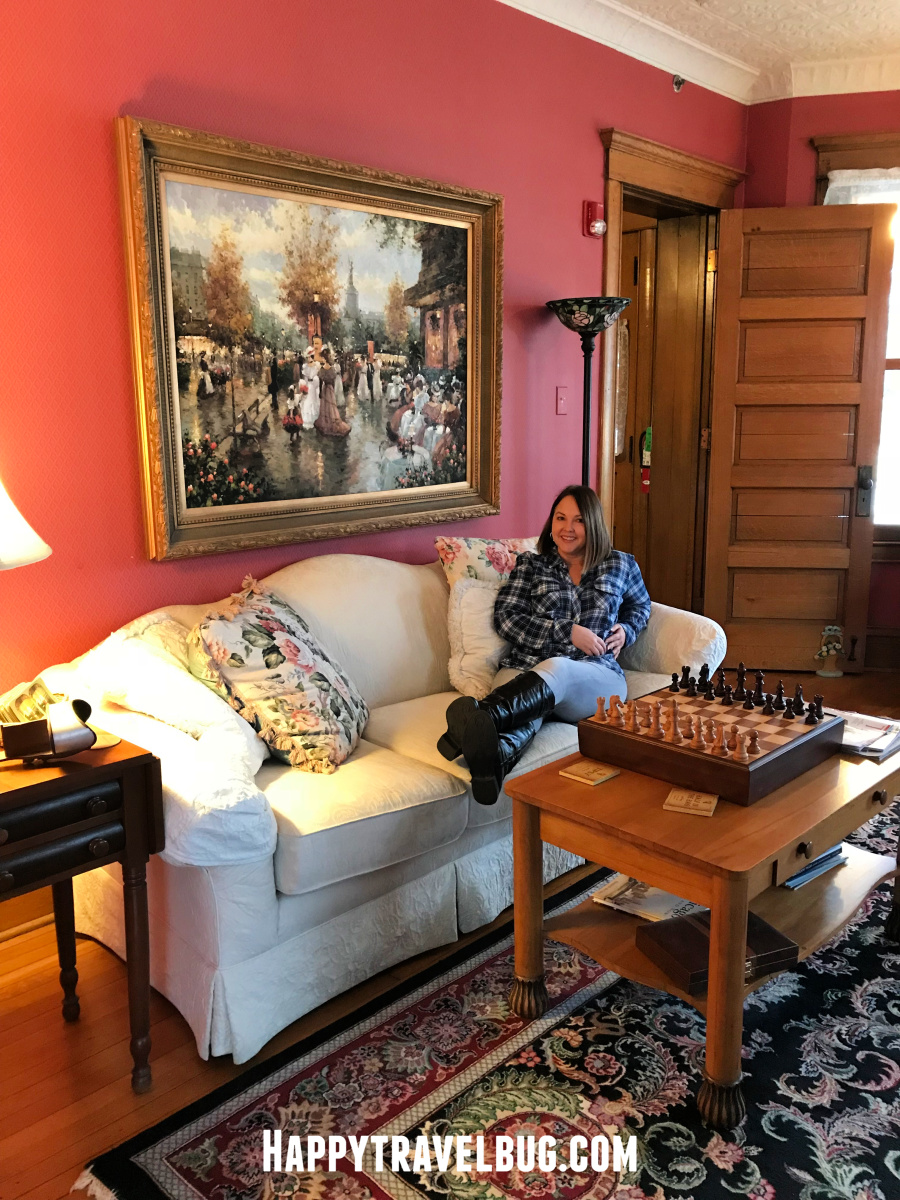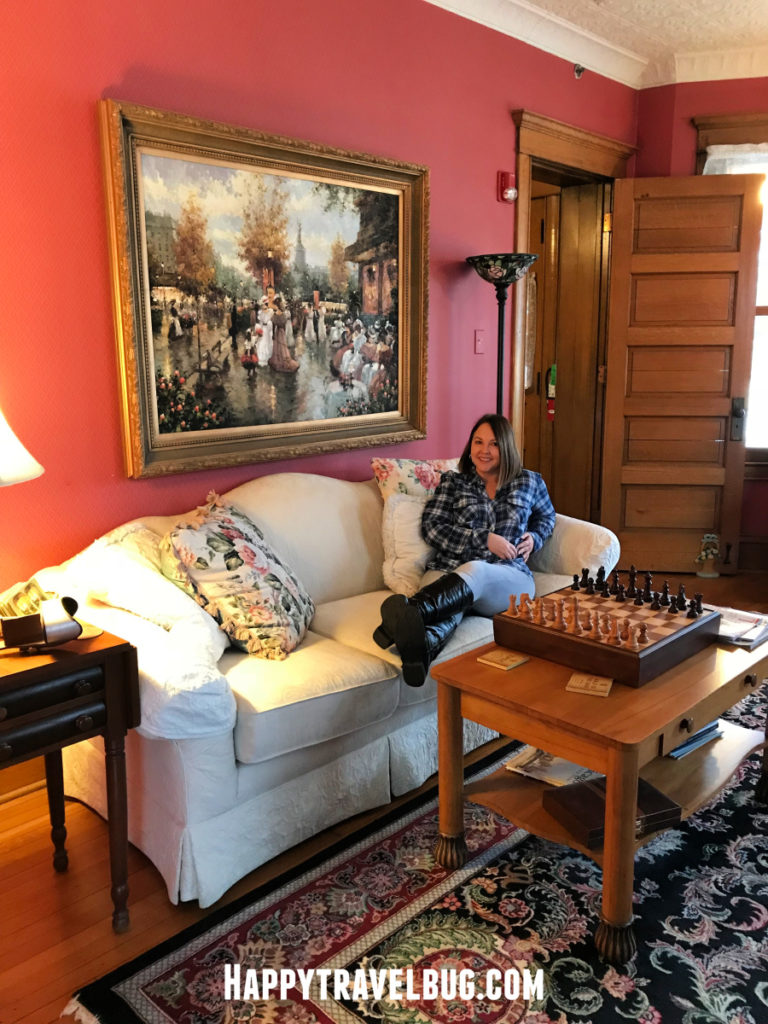 The Breakfast
One of my favorite parts of staying at a Bed and Breakfast is the Breakfast, of course!  And the Harrison House did not disappoint. Debbie, the owner and breakfast maker, only uses quality organic ingredients.  I love this detail since I am also very interested in what types of ingredients I use and eat.  Breakfast is served in the dining room, or you can have it delivered to your room as well.  We started with coffee and the yummiest freshly squeezed orange juice.  It made me want to break out my juicer when I got home.  The first course was a homemade granola parfait with fresh berries, along with pastry.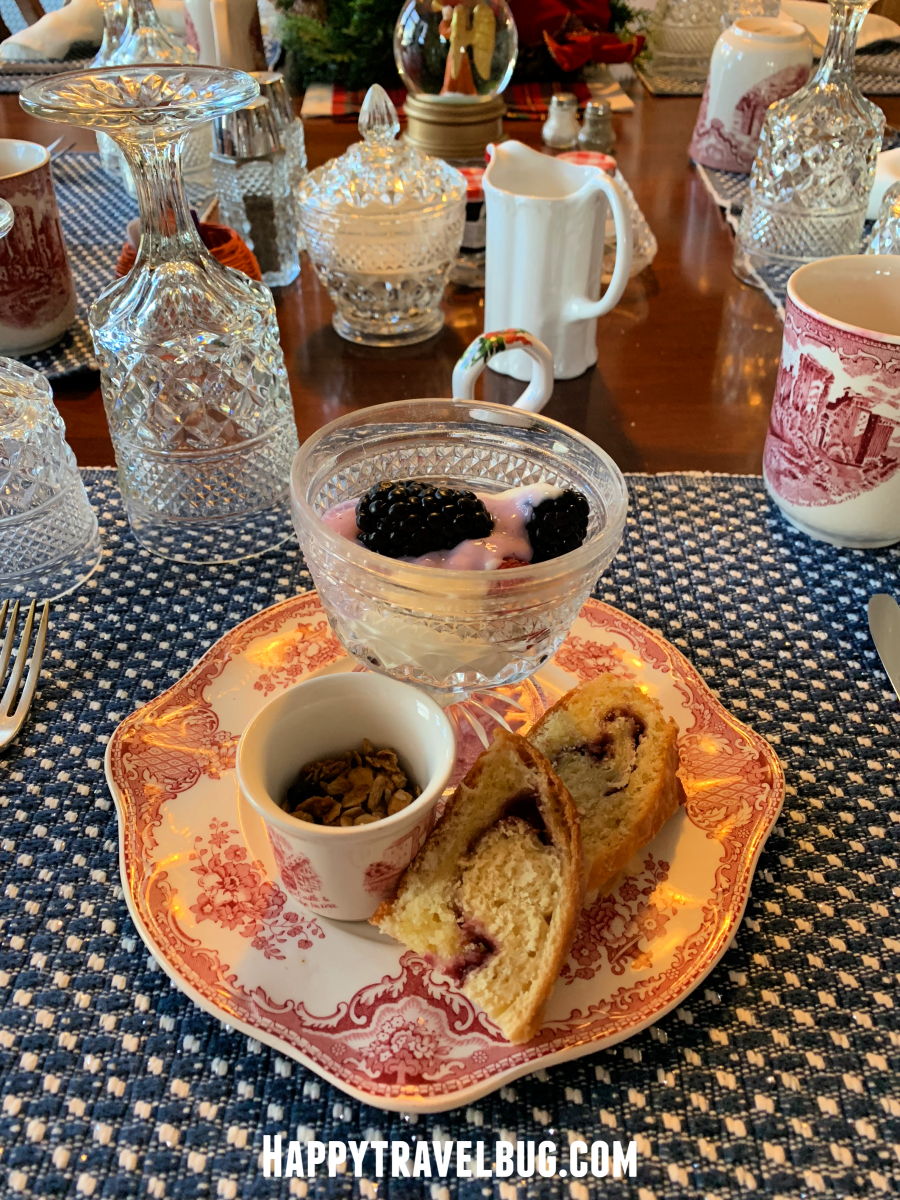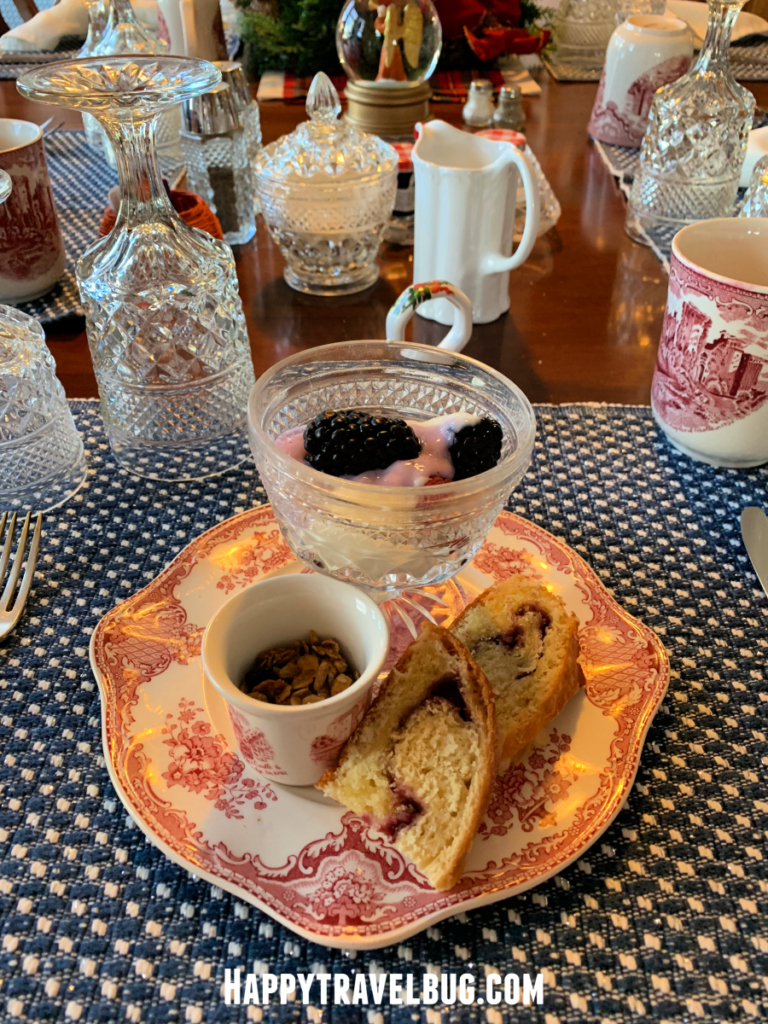 The second course was this very well seasoned eggs on toast.  I opted out of the farm raised, grass fed bacon because I don't eat meat, but I borrowed one from my husband for the picture. It was a delicious breakfast.  And isn't the table beautifully set?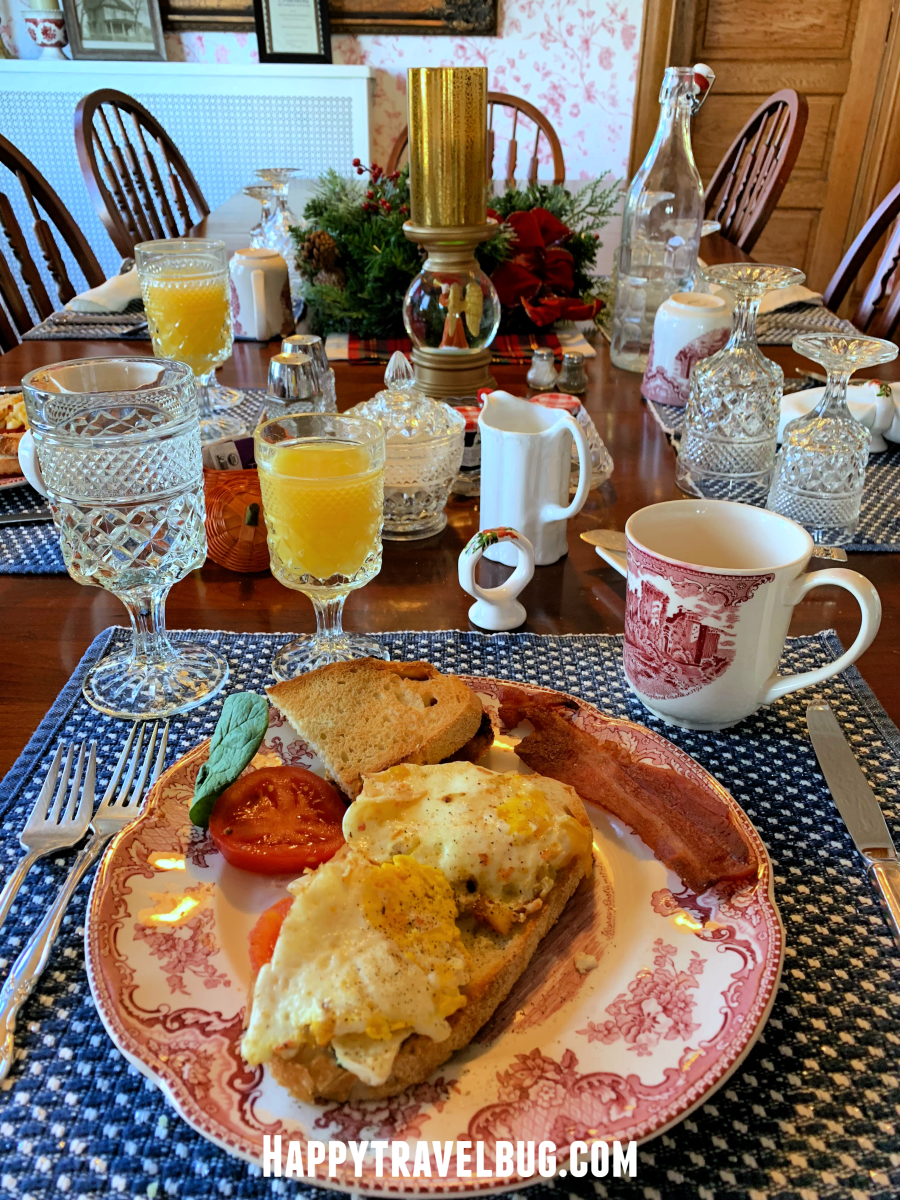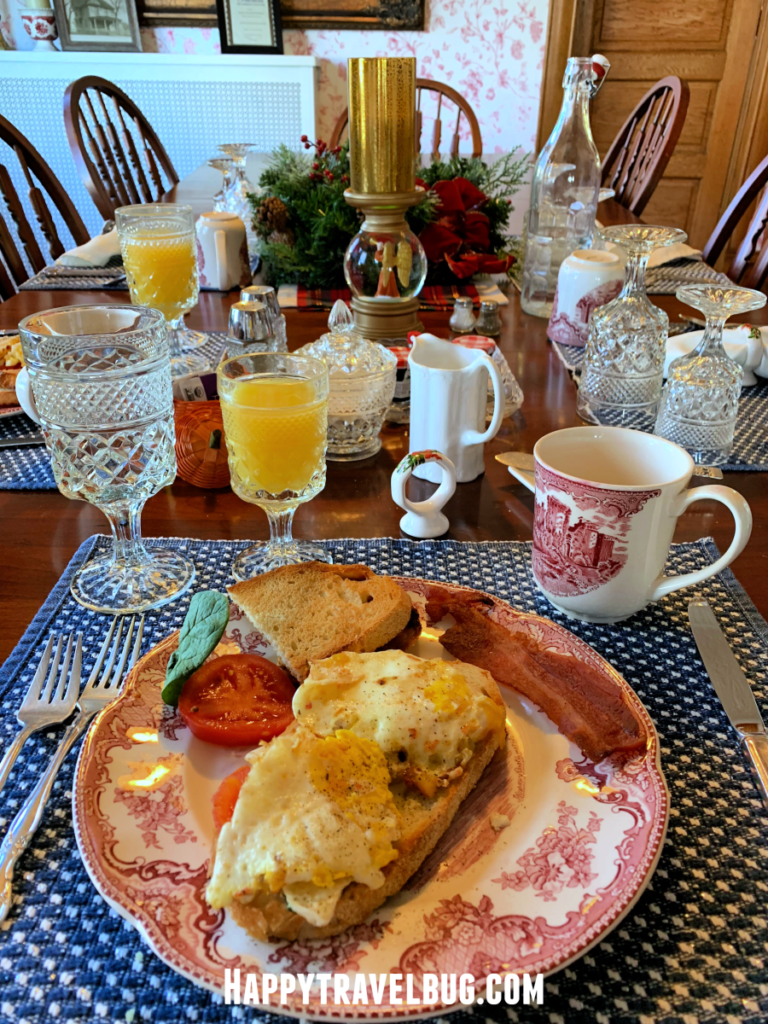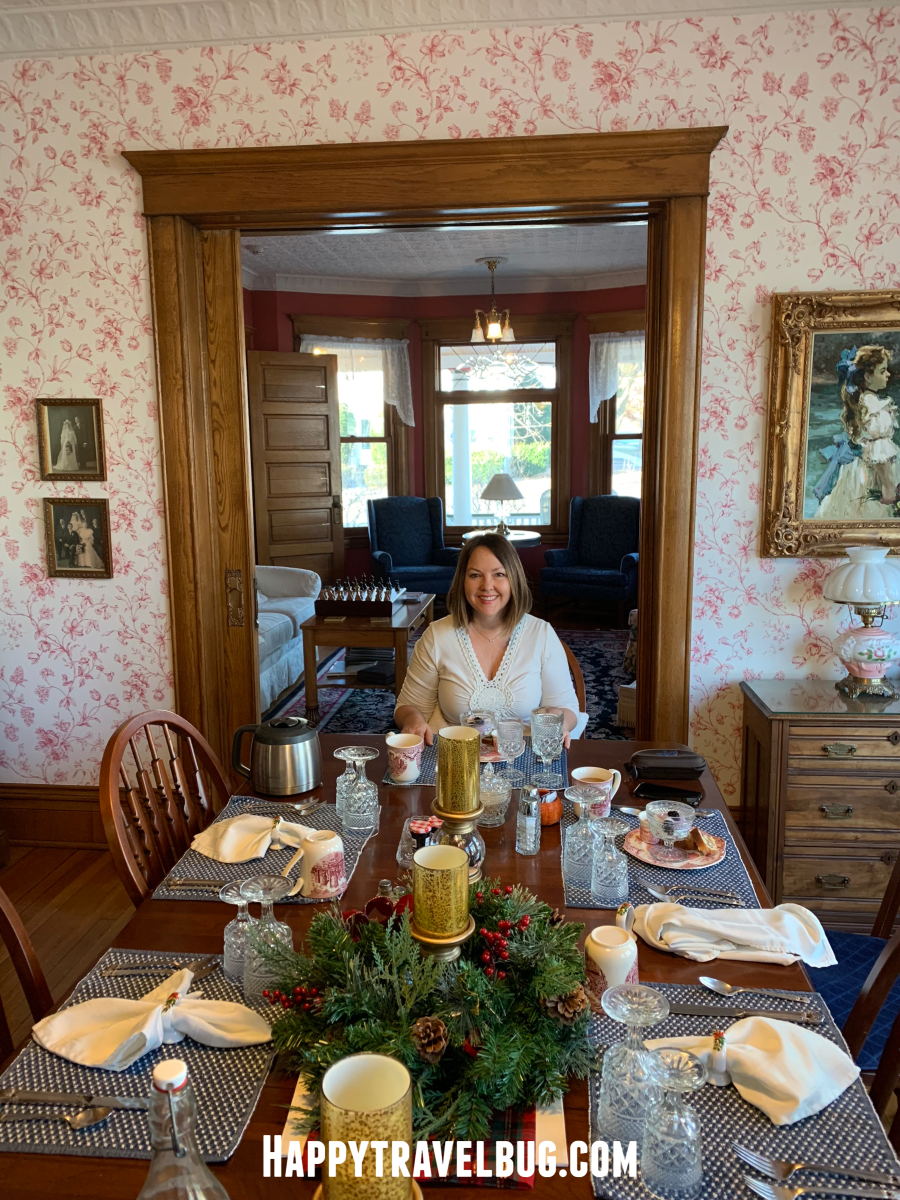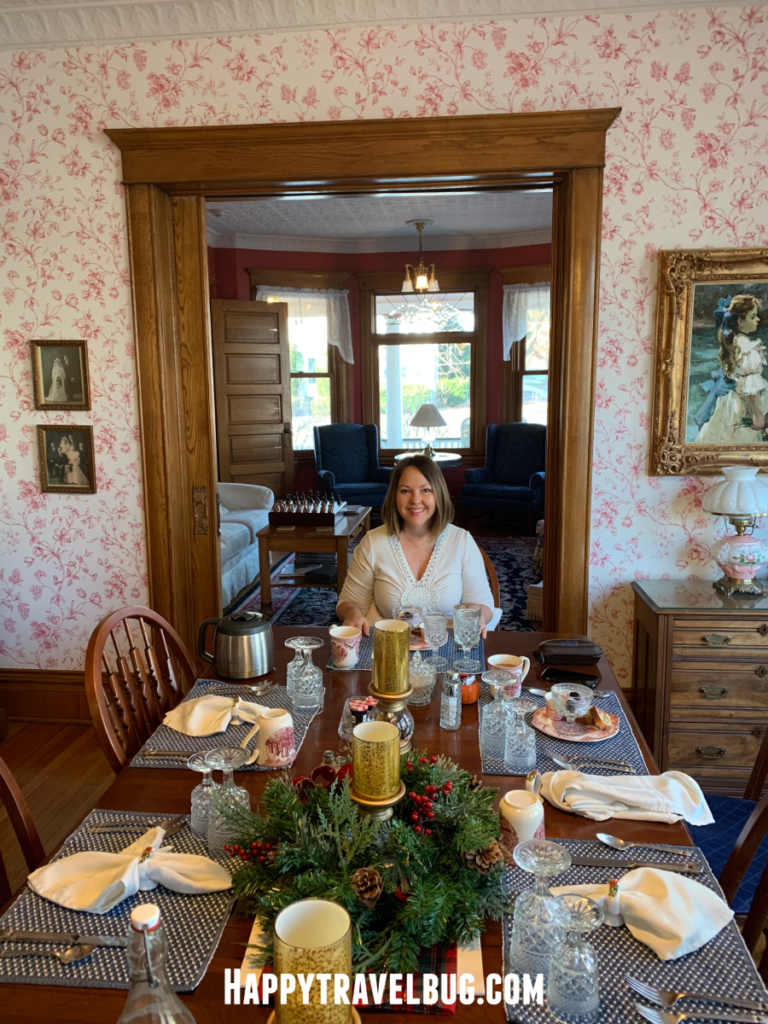 A Great Place to Stay
My husband and I were celebrating our 26th anniversary with a stay at the Harrison House Bed and Breakfast, but the reasons to stay are limitless.  One guest was staying  during his business trip.  He liked the easy parking, great breakfast and caring hostess.  And another was a student who stays for weeks at a time.  There is a cared for feeling you get that you don't get at a regular hotel.  I would definitely recommend you check it out.  And tell Debbie I said hello.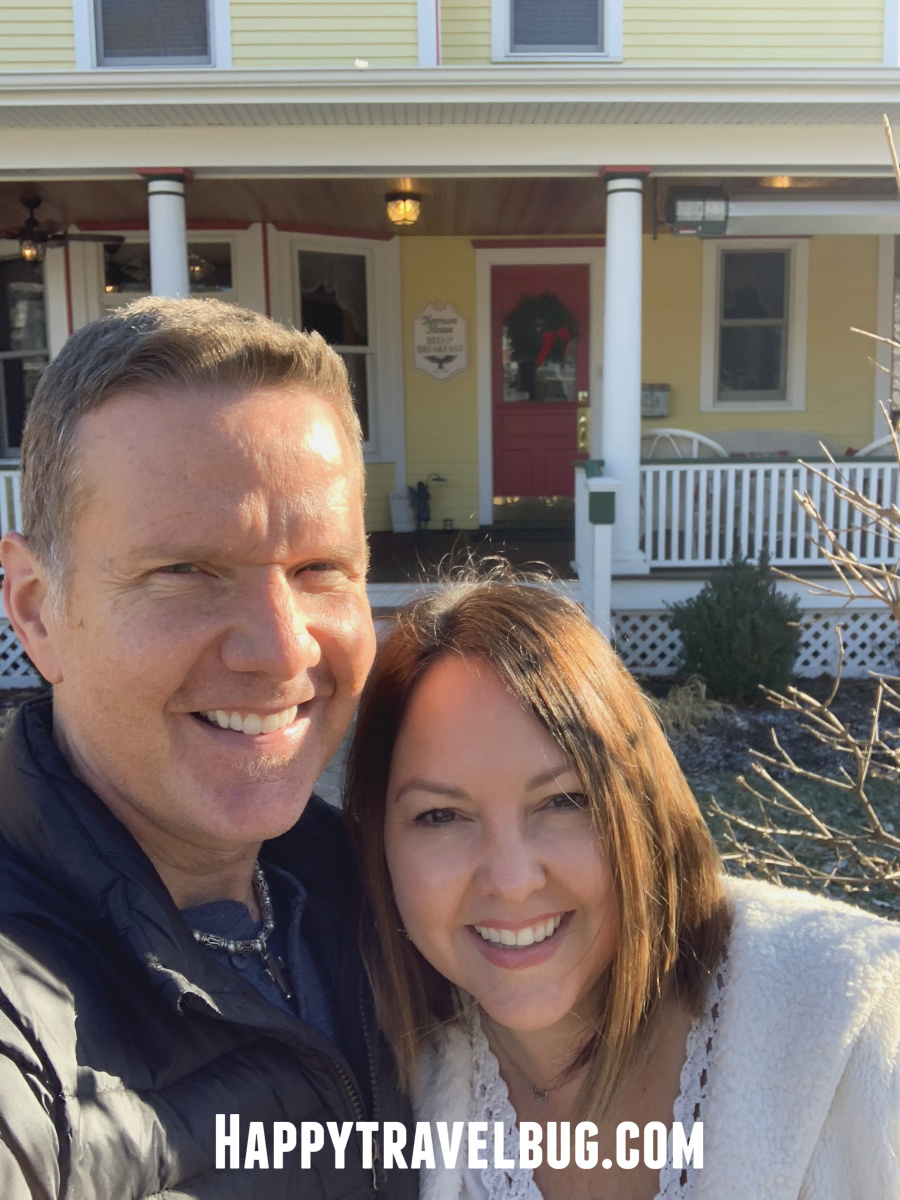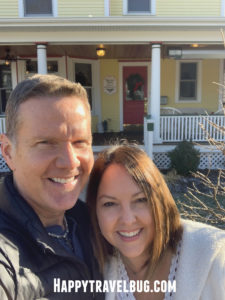 Share It On Pinterest