I love to try celebrity chef's restaurants.  There are many of those in Las Vegas, including the Gordon Ramsay Pub and Grill.  I think it is definitely one you should try.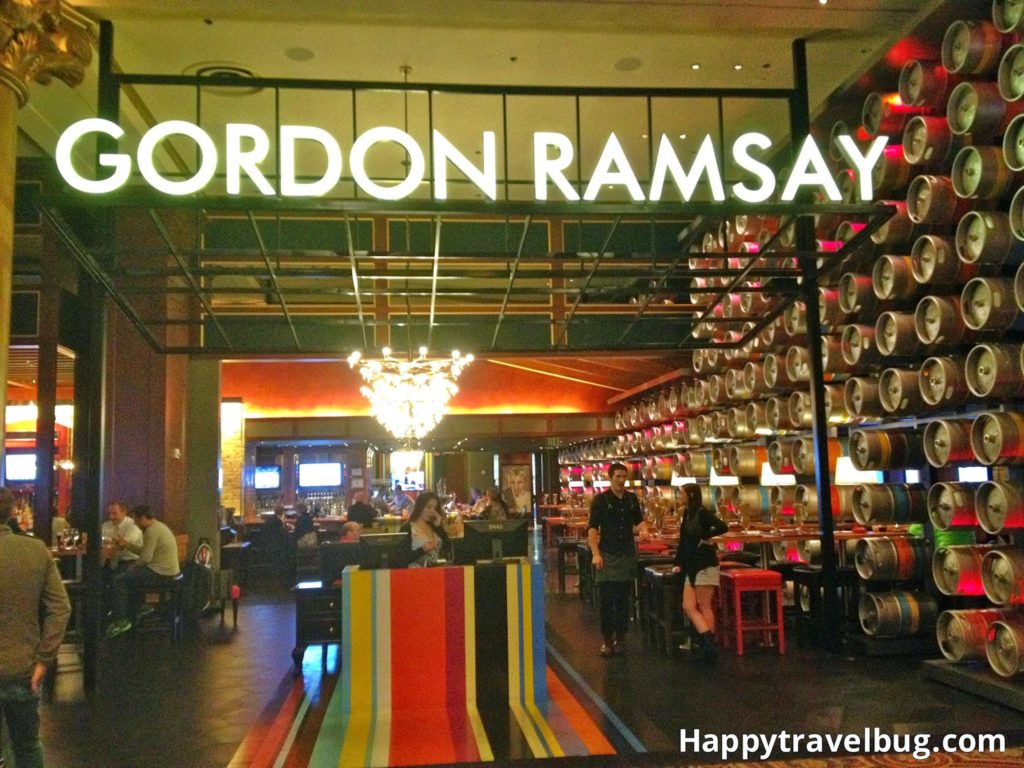 I was in Vas Vegas for a conference, as are a ton of people.  We had just heard a motivational speech by Bruce Jenner (now Kaitlin) and wanted to discuss it over lunch at Gordon Ramsay's Pub and Grill.  My husband's Uncle happened to be in Las Vegas at the same time, so he joined us.  We had a great time!
The Menu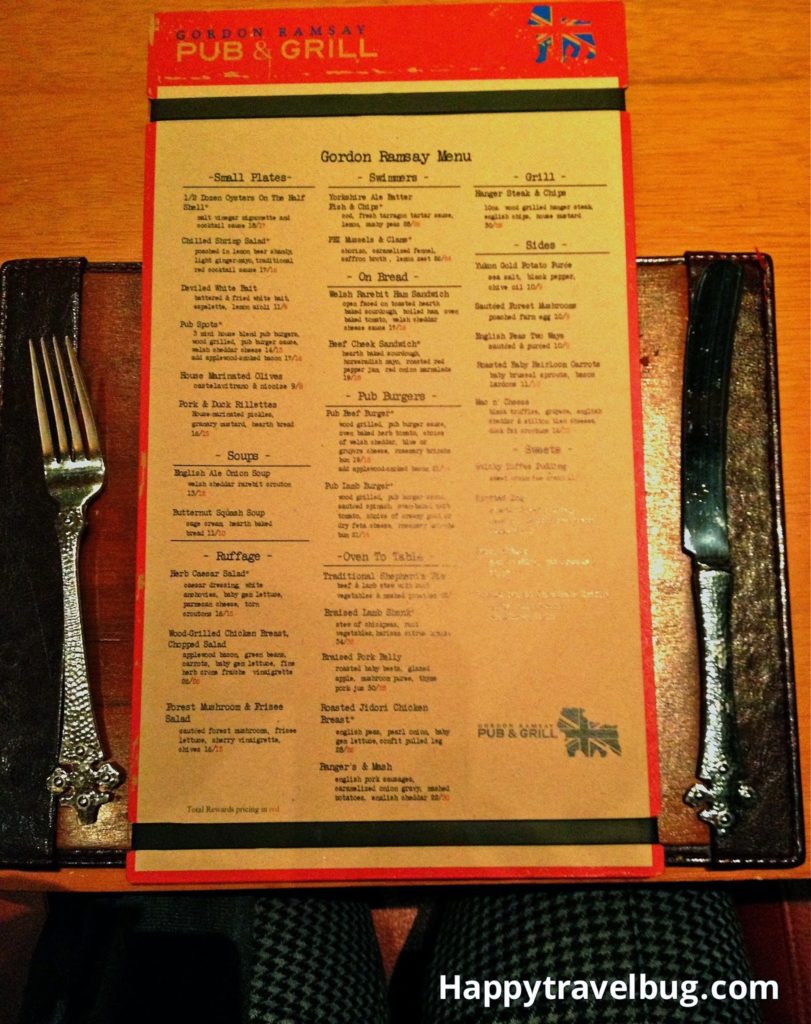 The Food
We decided to share some small plates because we were having a big dinner.  Don't you love the silverware?  The style of this place was very cool.  I also loved the uniform of the waitresses.  I thought I took a picture, but it is no where to be found.  🙁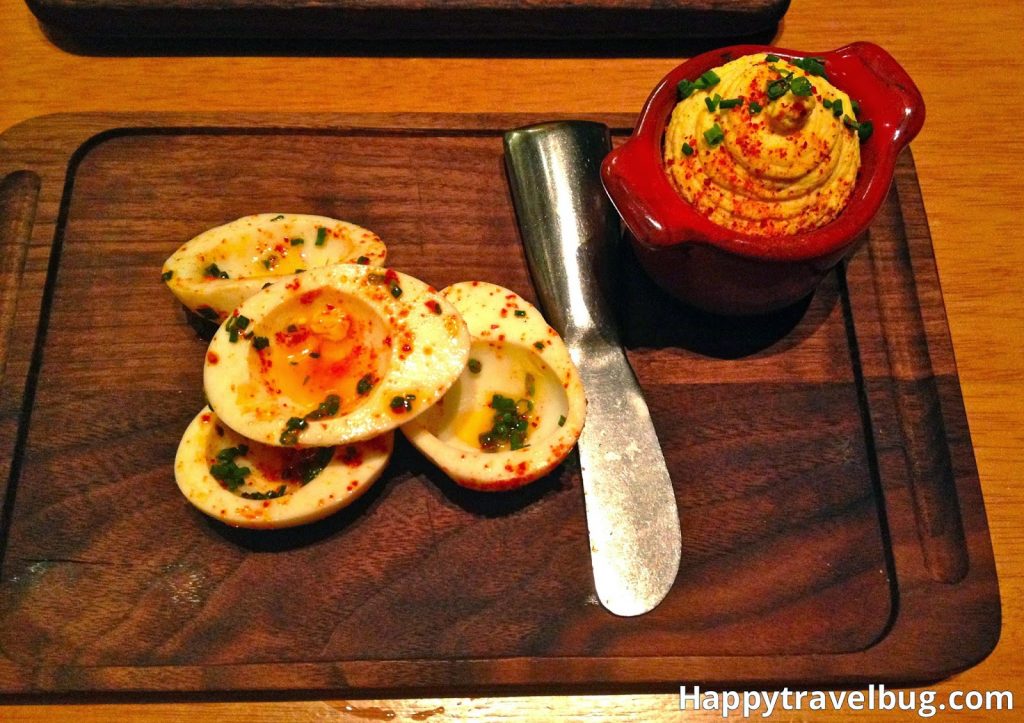 Like any good southerner, I love deviled eggs.  These were served a little different.  You had to fill them yourself.  I didn't mind this because I could put as much in the egg as I wanted…and I wanted a lot!  It was a little messy because of the seasoning on the egg whites, but quite tasty, so I didn't mind.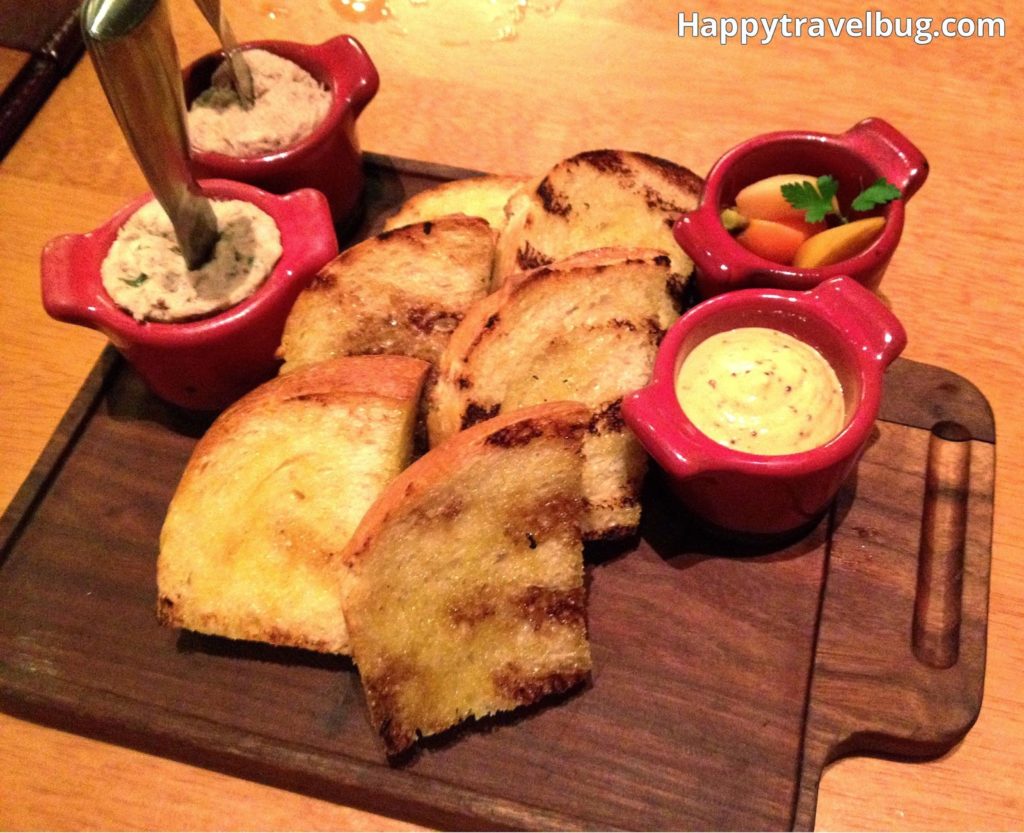 Like I said, I was with my husband and his uncle.  This was their favorite, for sure!  It is Duck and Pork Rillettes served with pickled vegetables, grainy mustard and bread.  A rillette is like a pate and I love it!  I also loved the pickled veggies.  The only thing left when we were done was a little mustard.  🙂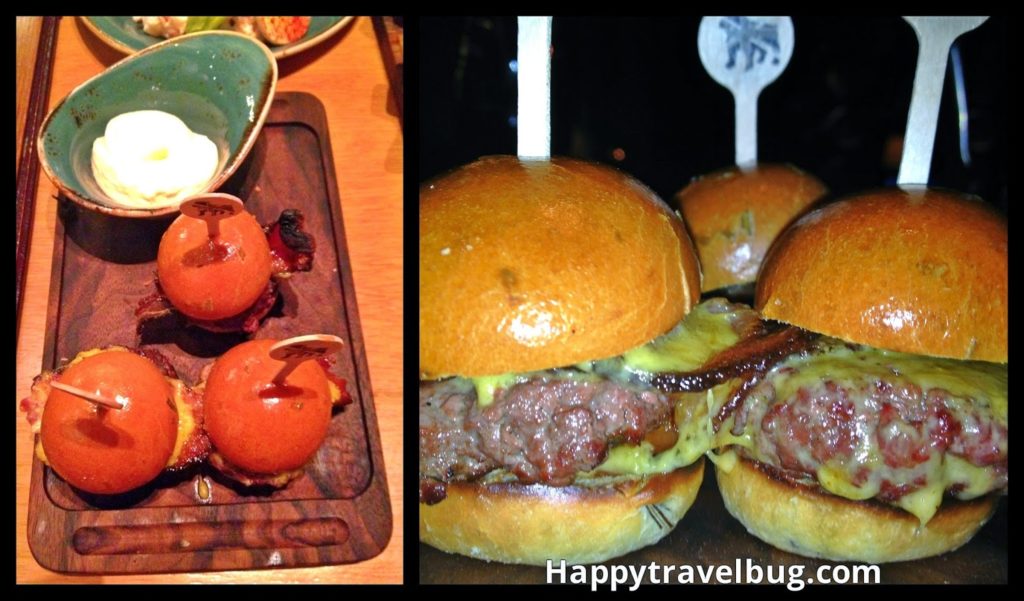 Next up, sliders.  We got them with the works, which included cheddar cheese and applewood smoked bacon.  The horseradish aioli was the magic addition.  Delicious!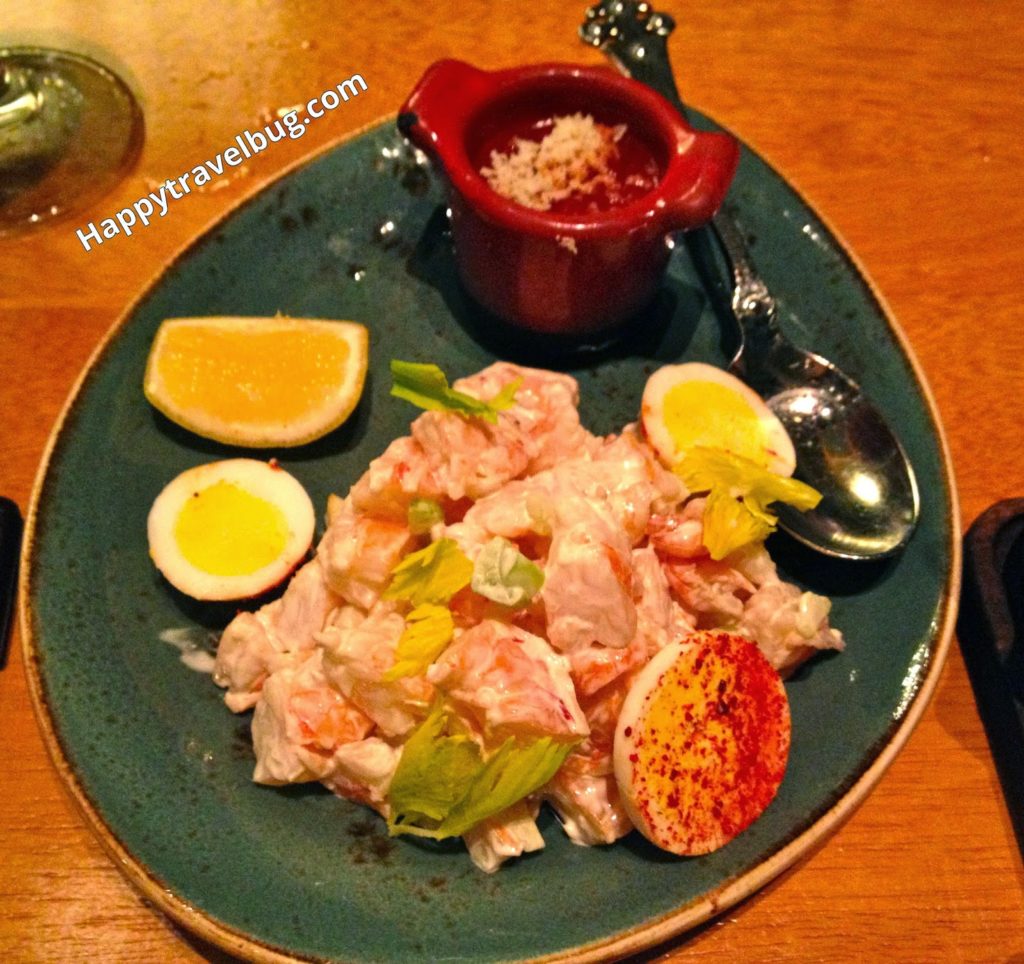 Our last small plate was the chilled shrimp salad.  It has a ginger mayo on it that I really enjoyed.  It was served with cocktail sauce, but I didn't like it as much with the cocktail sauce on it.  (and I love cocktail sauce)  I thought it was good just as you see it.  Neither of the men seemed to love this so I got most of it for myself.
Overall, I really enjoyed my lunch at Gordon Ramsay's Pub and Grill.  It's difficult to pick a favorite dish because I truly enjoyed them all.  That's a winner in my book!
What's you favorite Celebrity Chef restaurant?