There are many reasons why it's worth it to fly first class. I'll talk about those here as I describe what it was like flying first class to Hawaii on American Airlines.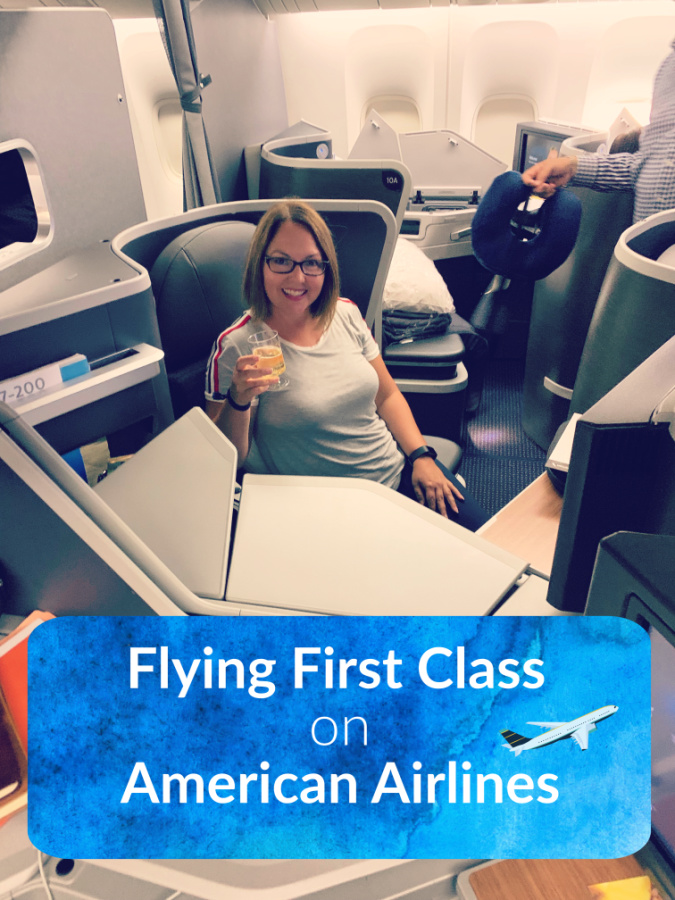 Health Reasons
If you have any kind of health situation that is aggravated by flying, first class if definitely worth the upgrade. Let's say your back hurts or even goes out after flying eight hours in coach.  Wouldn't the upgrade be worth it to enjoy your week long vacation rather than spend it in pain.  The fully reclining seats can help with back pain, swelling in your legs and feet, and that overall yucky feeling you get after a long flight with no rest.  You basically have your own tiny little room to completely relax.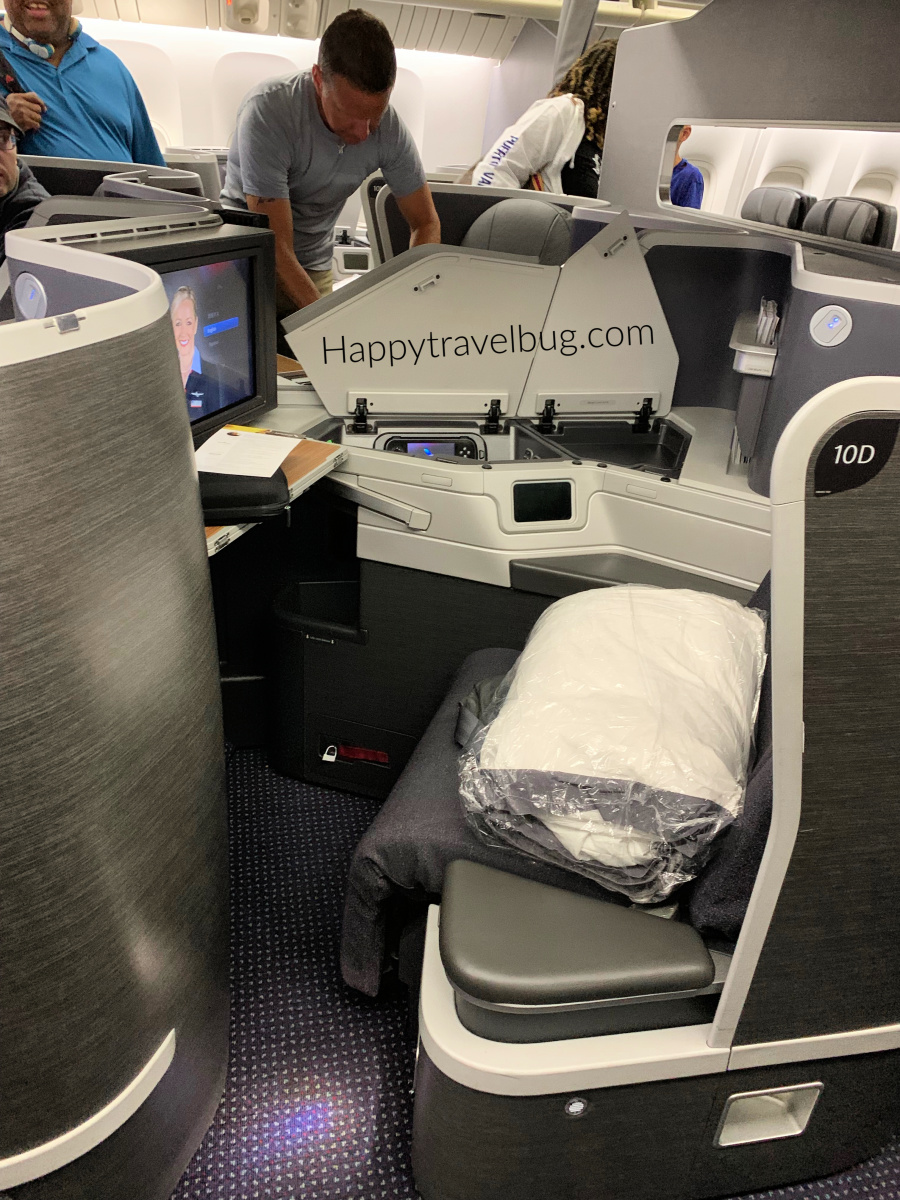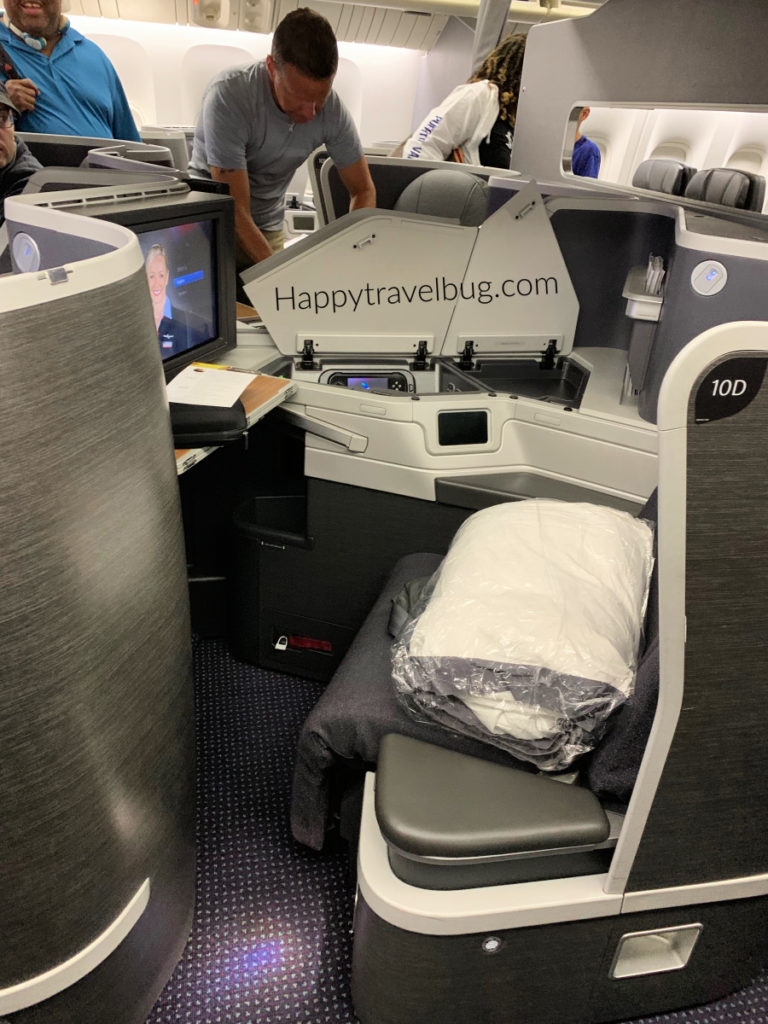 I had a fully reclining seat, storage for all my things, a remote control for the media center, a book holder, blanket and full size pillow.  They even provided noise cancelling headphones.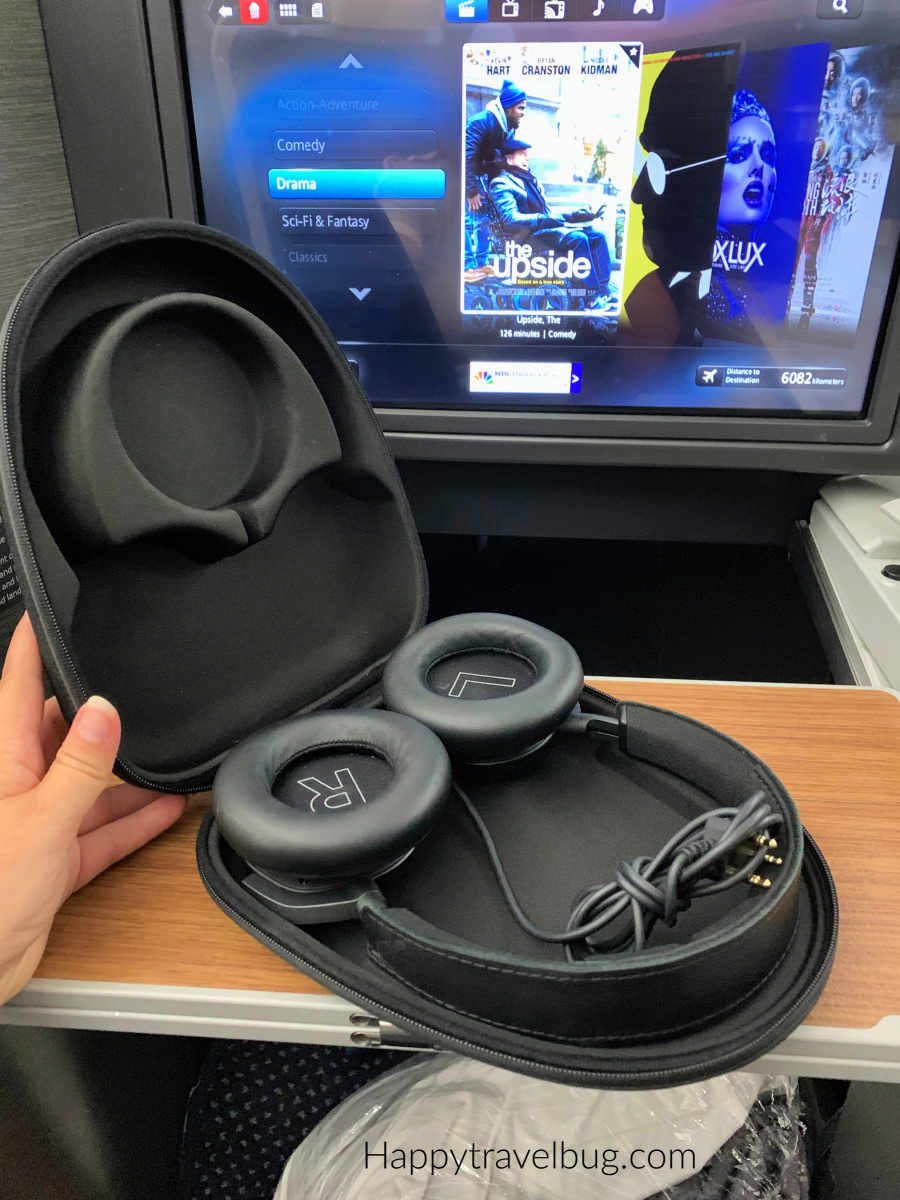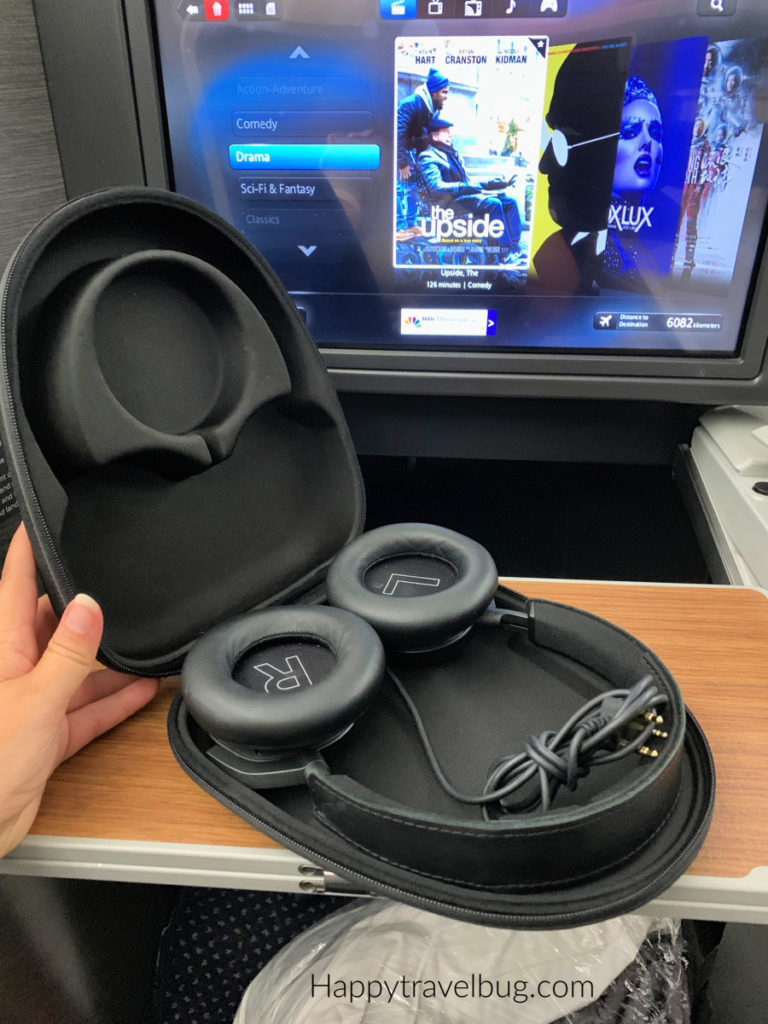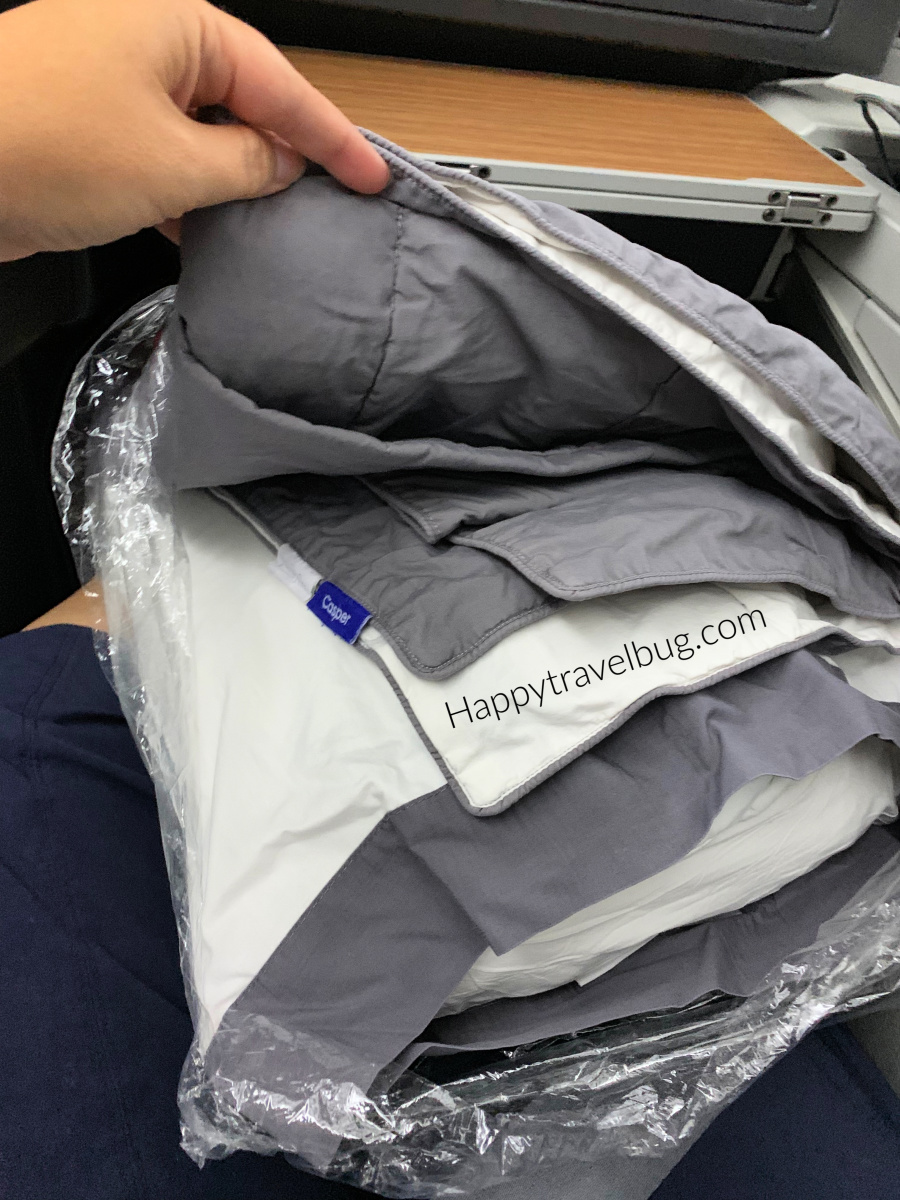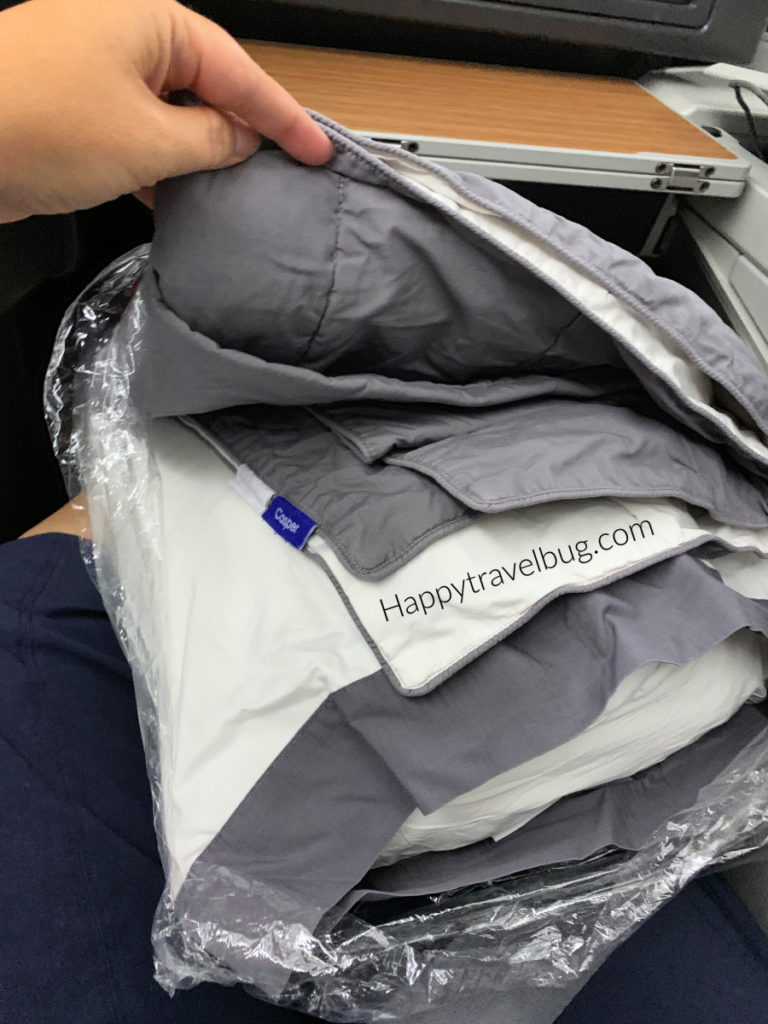 The Excellent Service
The excellent service starts before the plane even takes off.  If you are a nervous flyer this is the way to go. You can almost forget that you are on an airplane when you are comfortable in your little area being well taken care off. It doesn't hurt that alcohol is included in your ticket to take the nervous edge off. 😉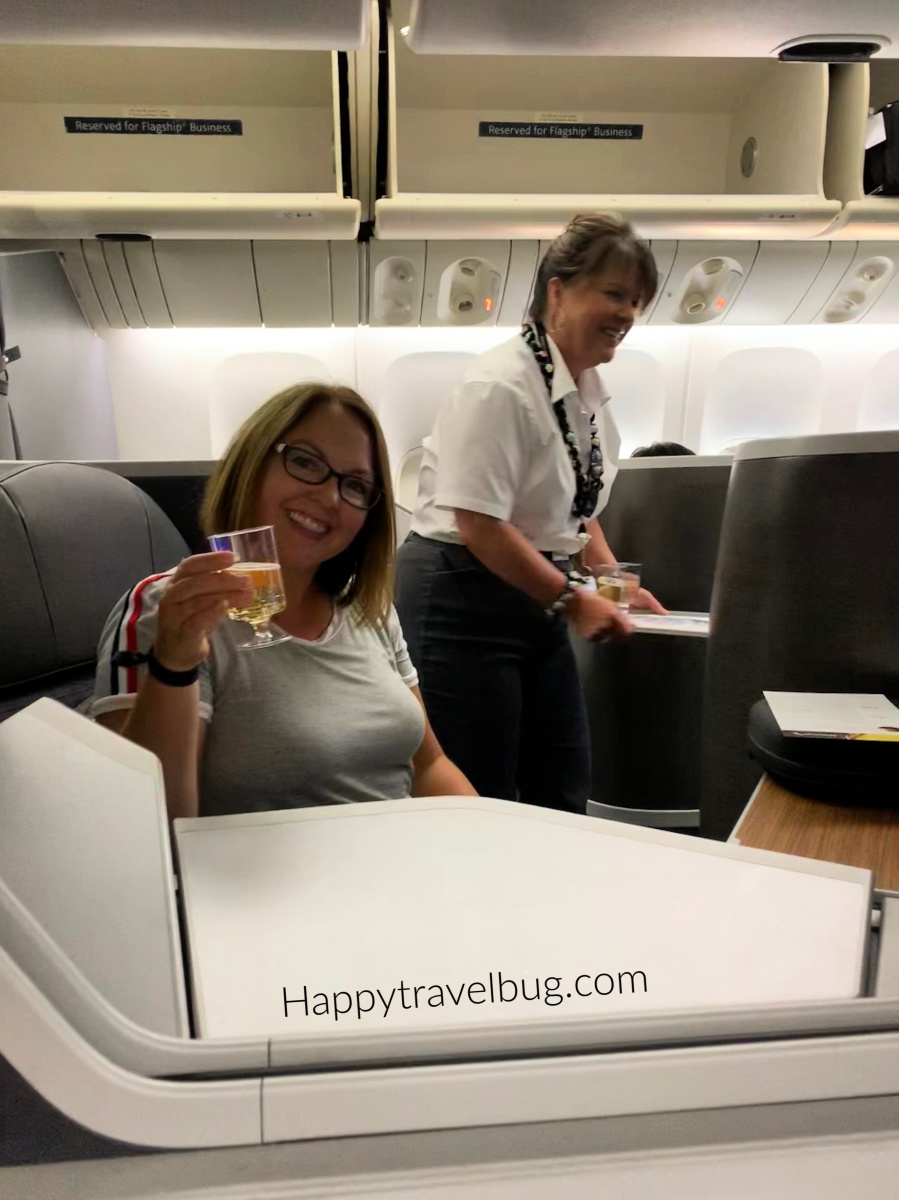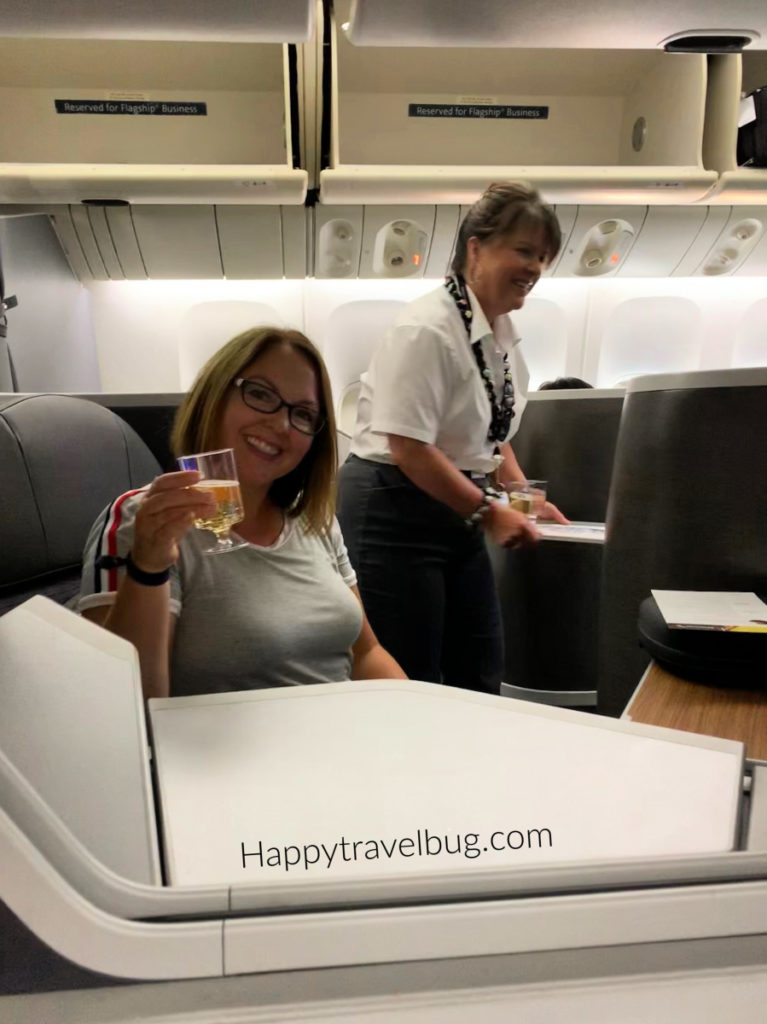 These are the cream of the crop flight attendants in first class. So you are well taken care of for sure. They are regularly coming by to check on you and offer you drinks. They also will let you eat whenever you want, in case you want to sleep for a while first.  Speaking of eating, that's the other great thing about first class.
The Food
You are given a menu when you first board in order to make your dining selections.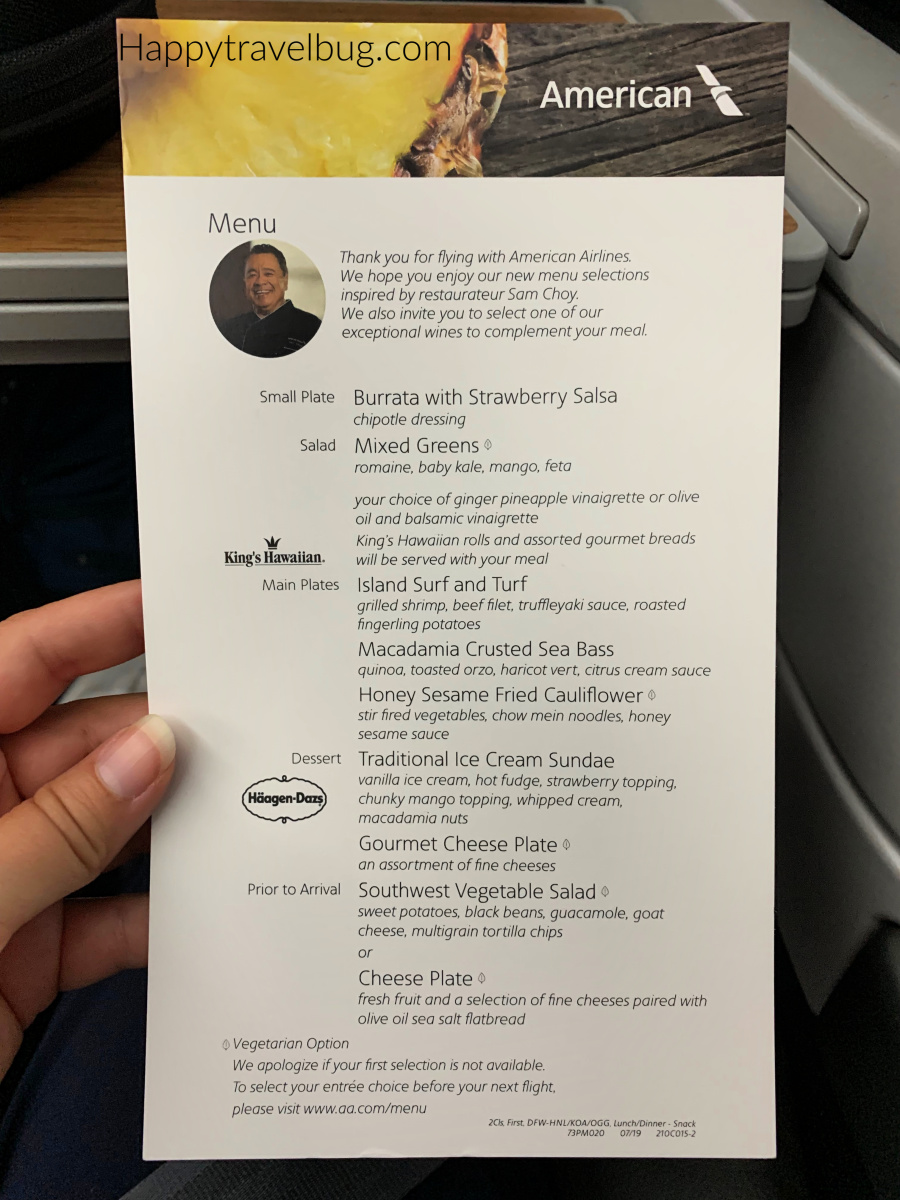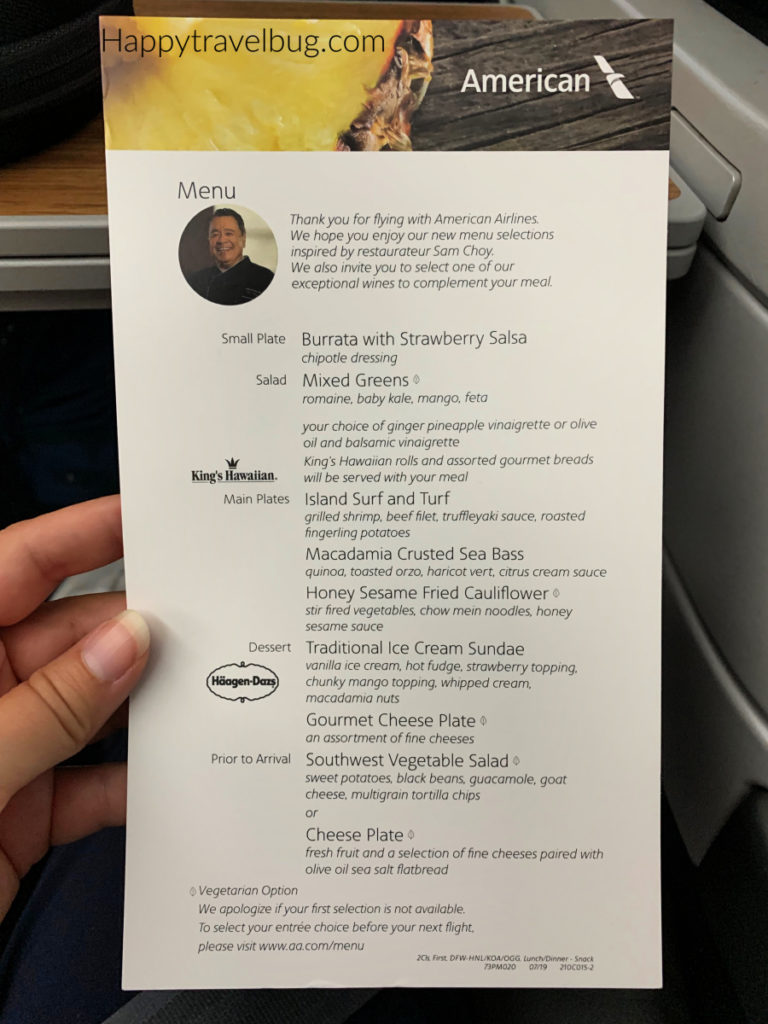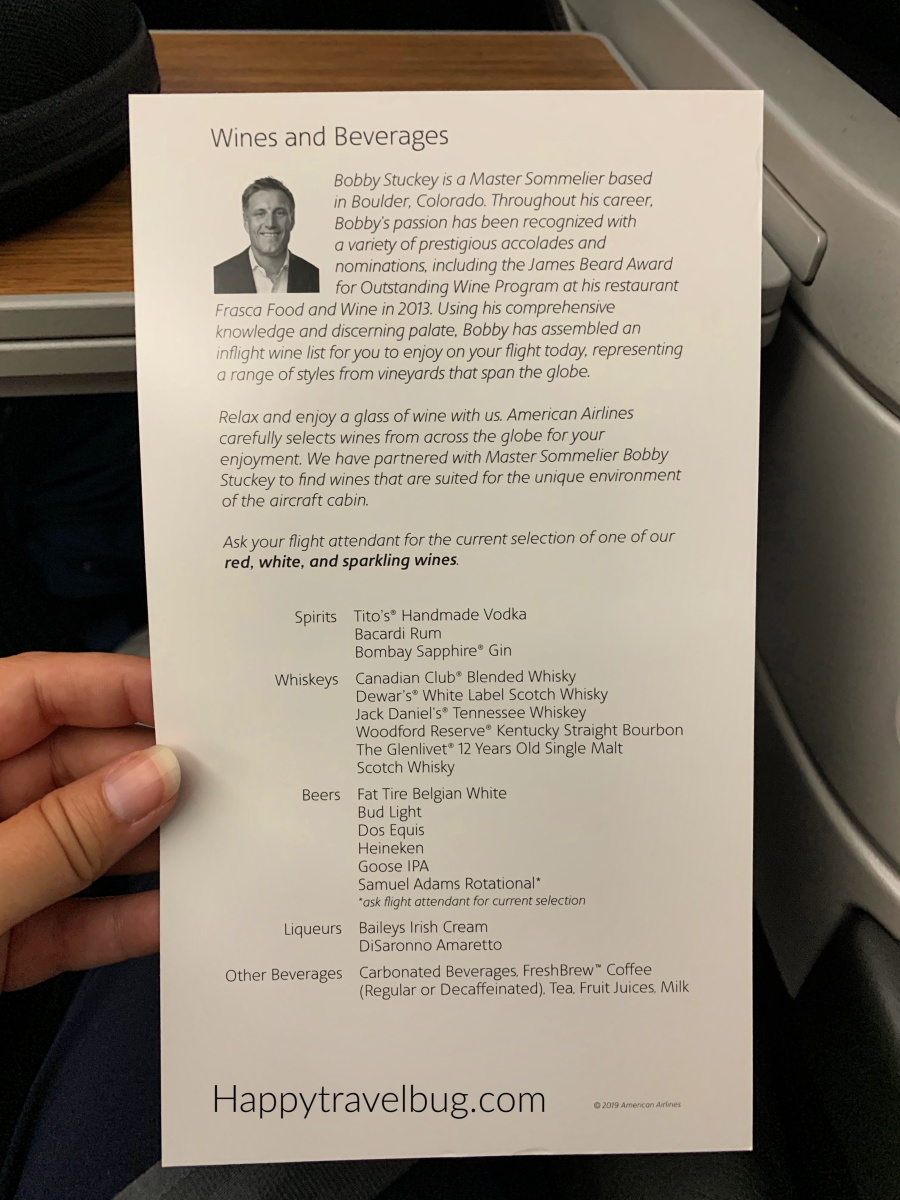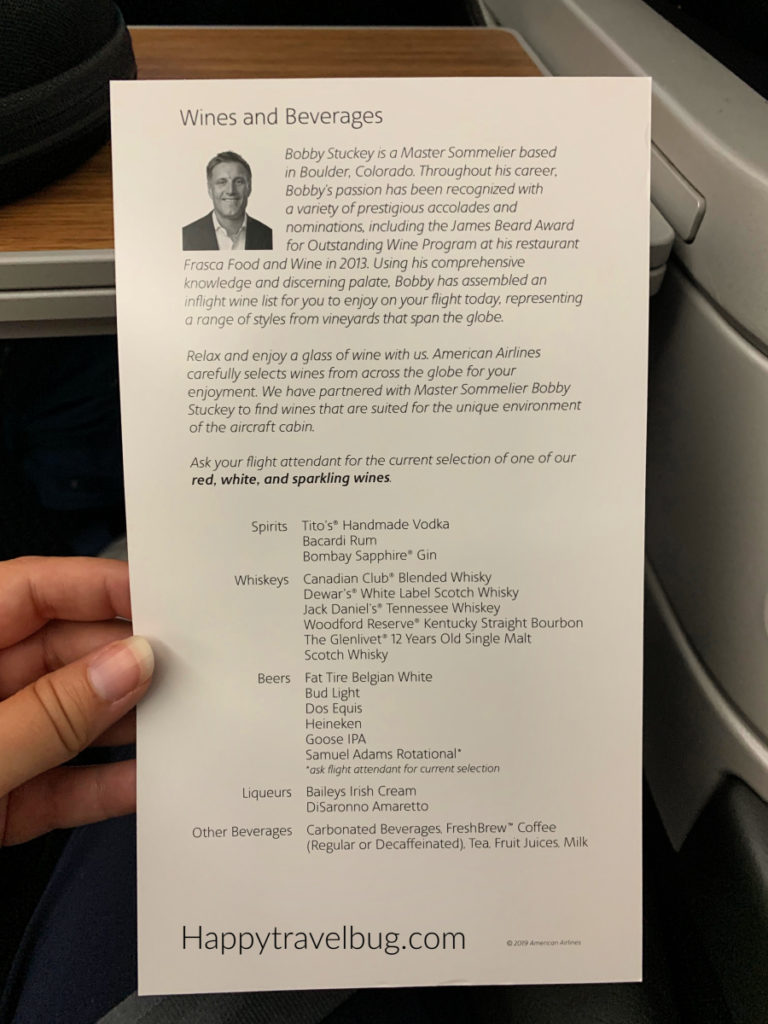 Before they even start with the menu, they bring you a bowl of warm nuts. By this time I had drank my welcome champagne and moved on to a vodka and cranberry/apple drink.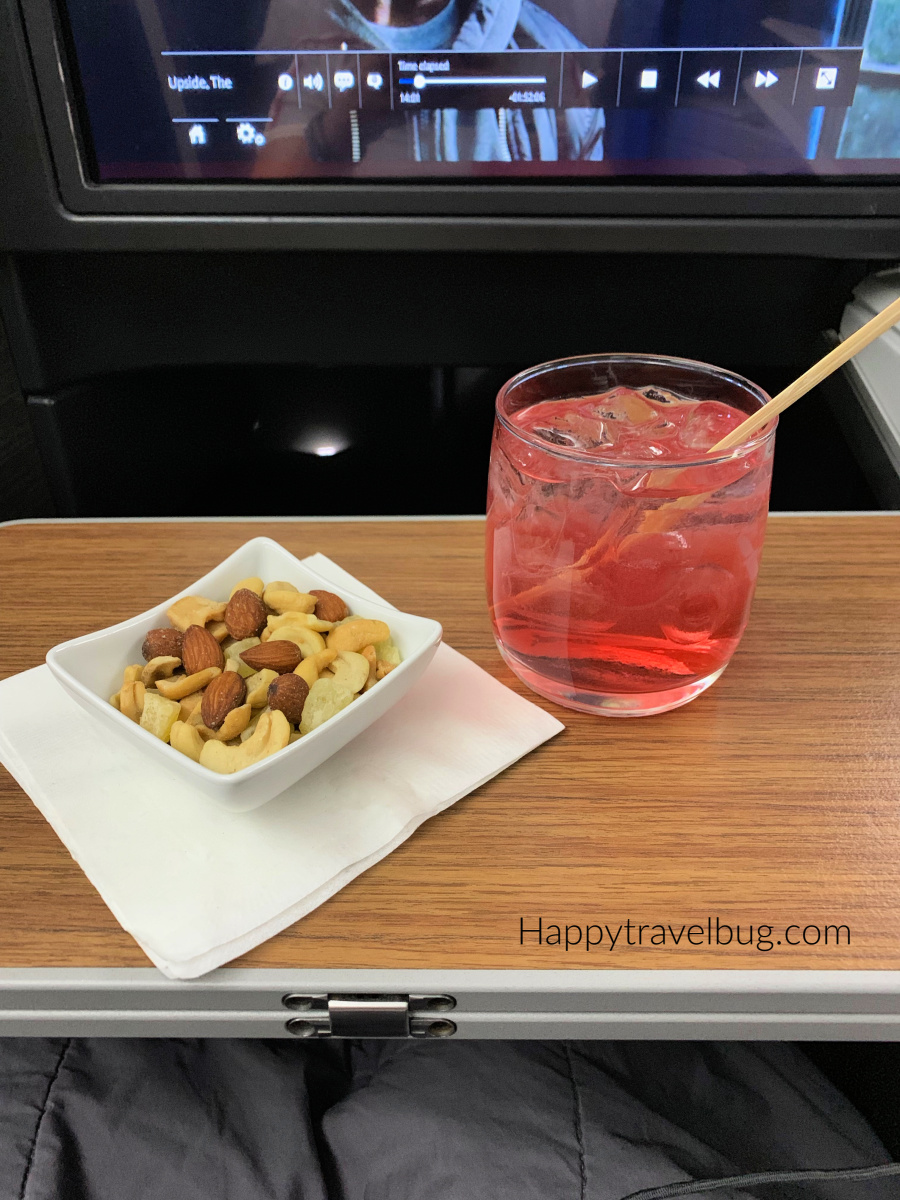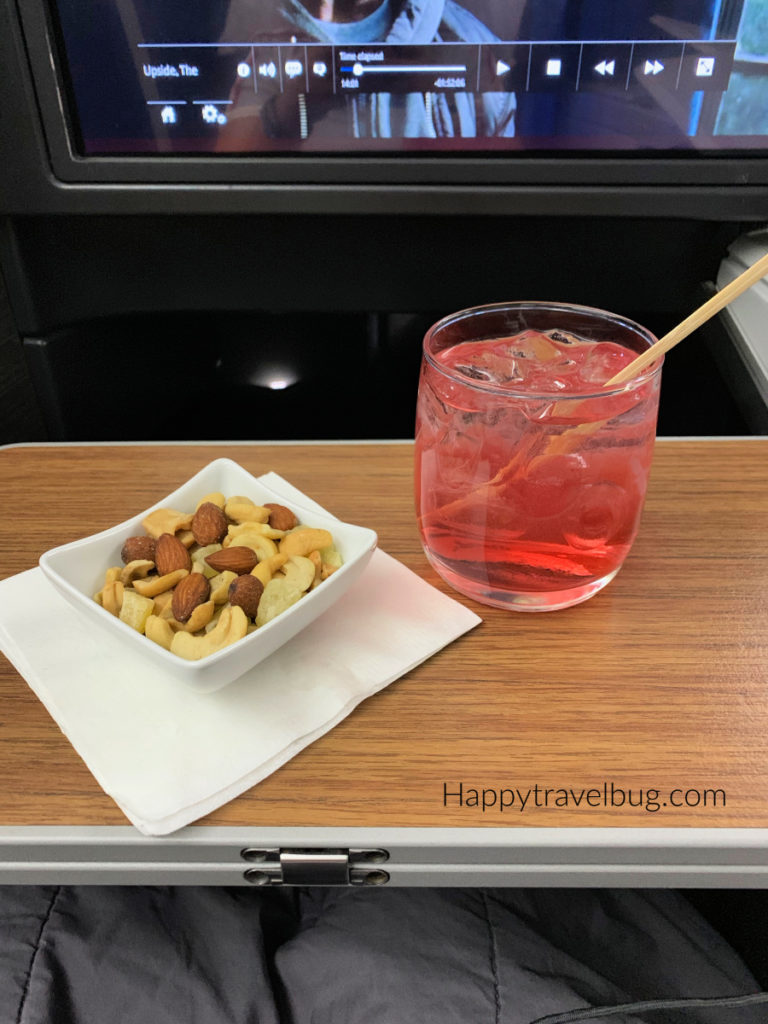 Next up was the strawberry salsa with burrata cheese, the salad with the ginger pineapple vinaigrette and my choice of rolls. Yes, they come around with a bread basket and let you pick what kind you want. I picked the Hawaiian bread (of course) and a wheat roll (to be healthy haha).  The ginger pineapple dressing was AMAZING!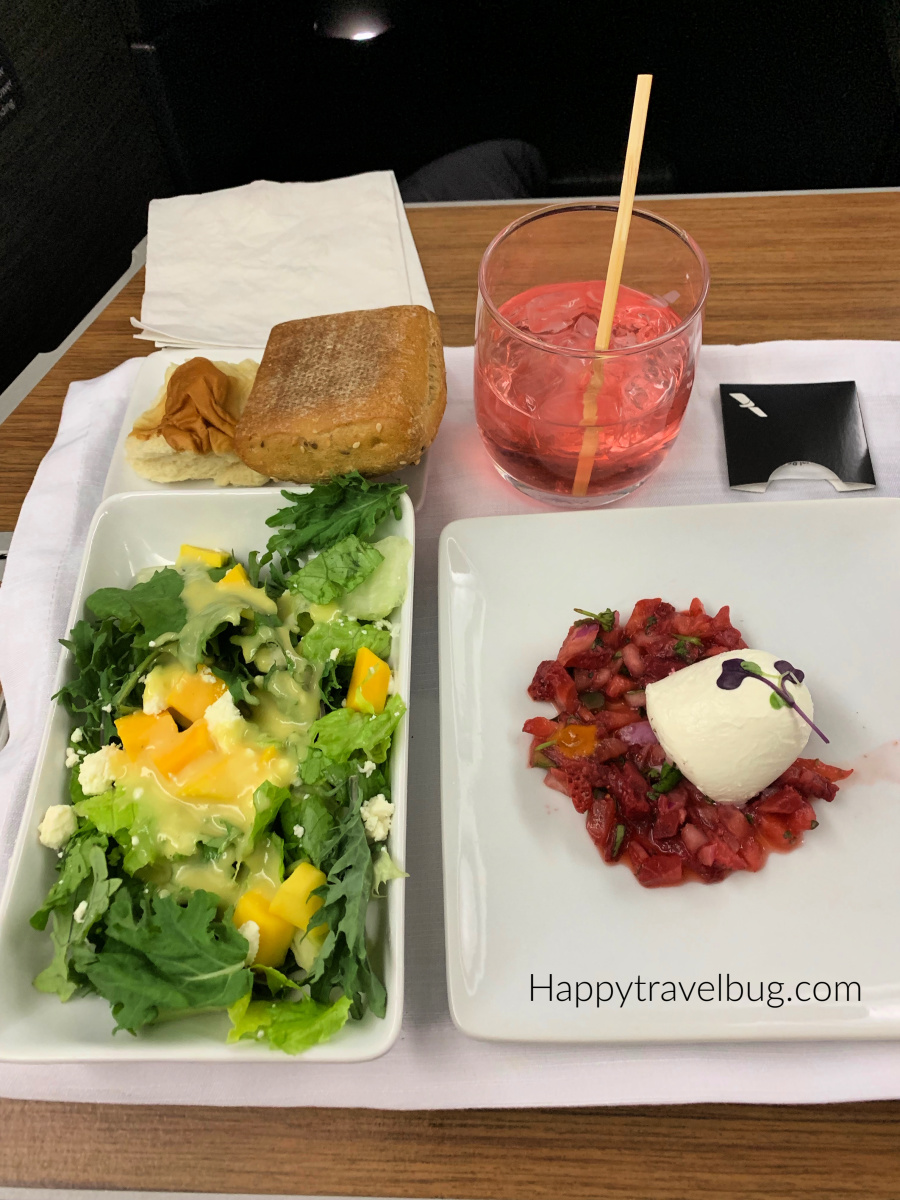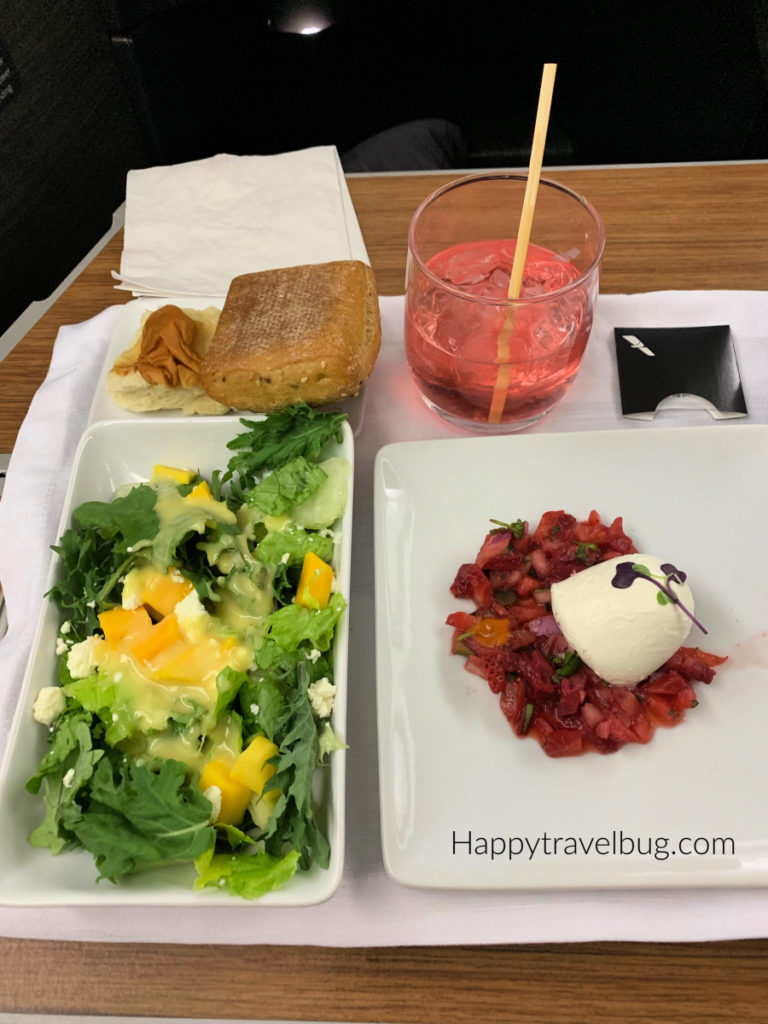 For the entree I went with the vegetarian option of honey sesame fried cauliflower. The chow mein noodles with honey sesame sauce was so delicious. But the cauliflower was a little soft on the outside. The taste was okay, but the texture was off.  It didn't look very pretty either.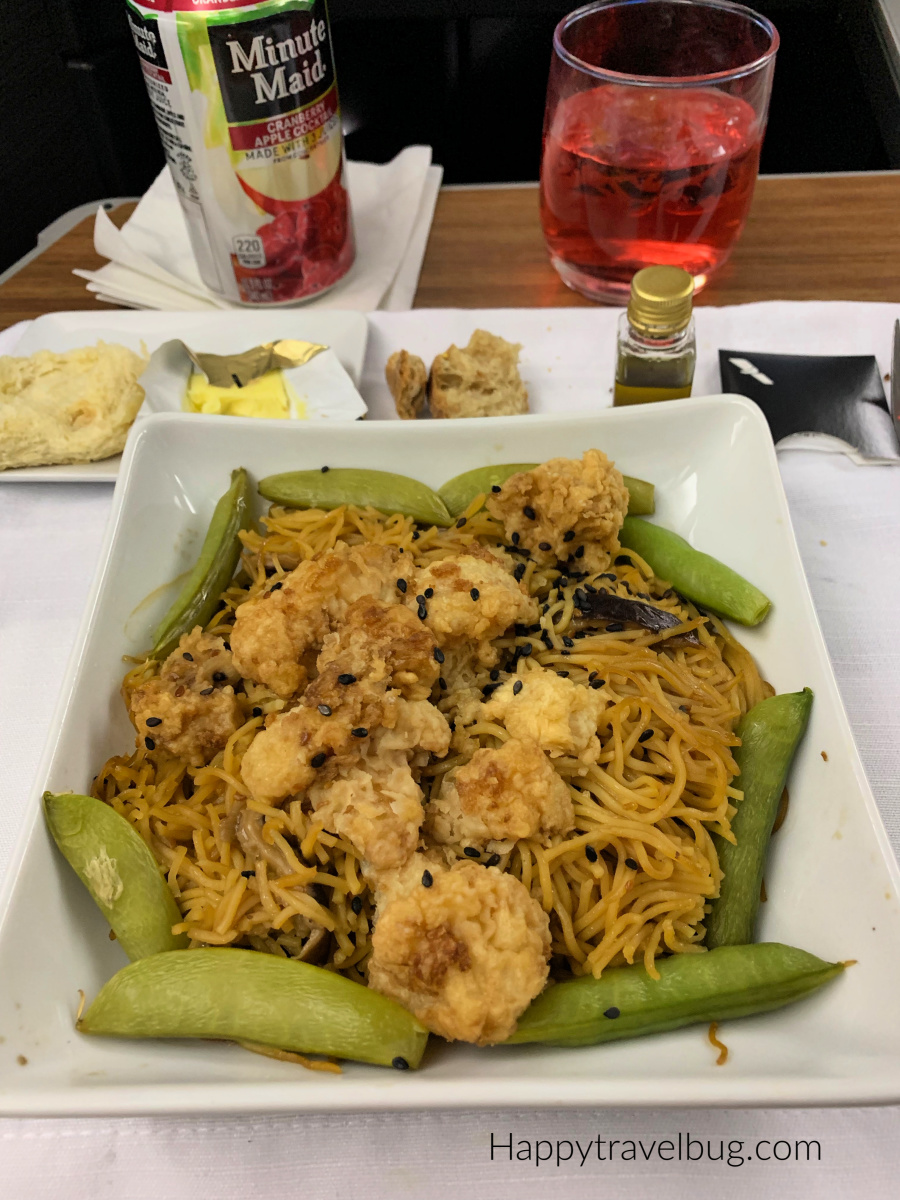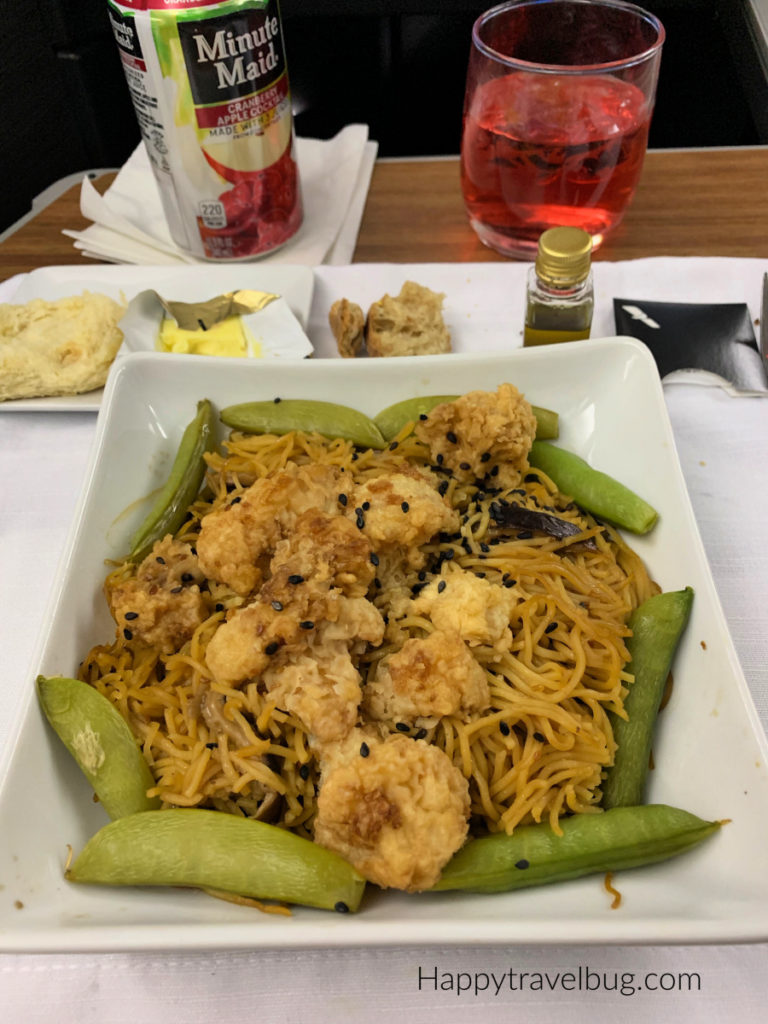 My husband went with the macadamia crusted sea bass and it was the winner for the entrees. He said the crust on the sea bass was delicious.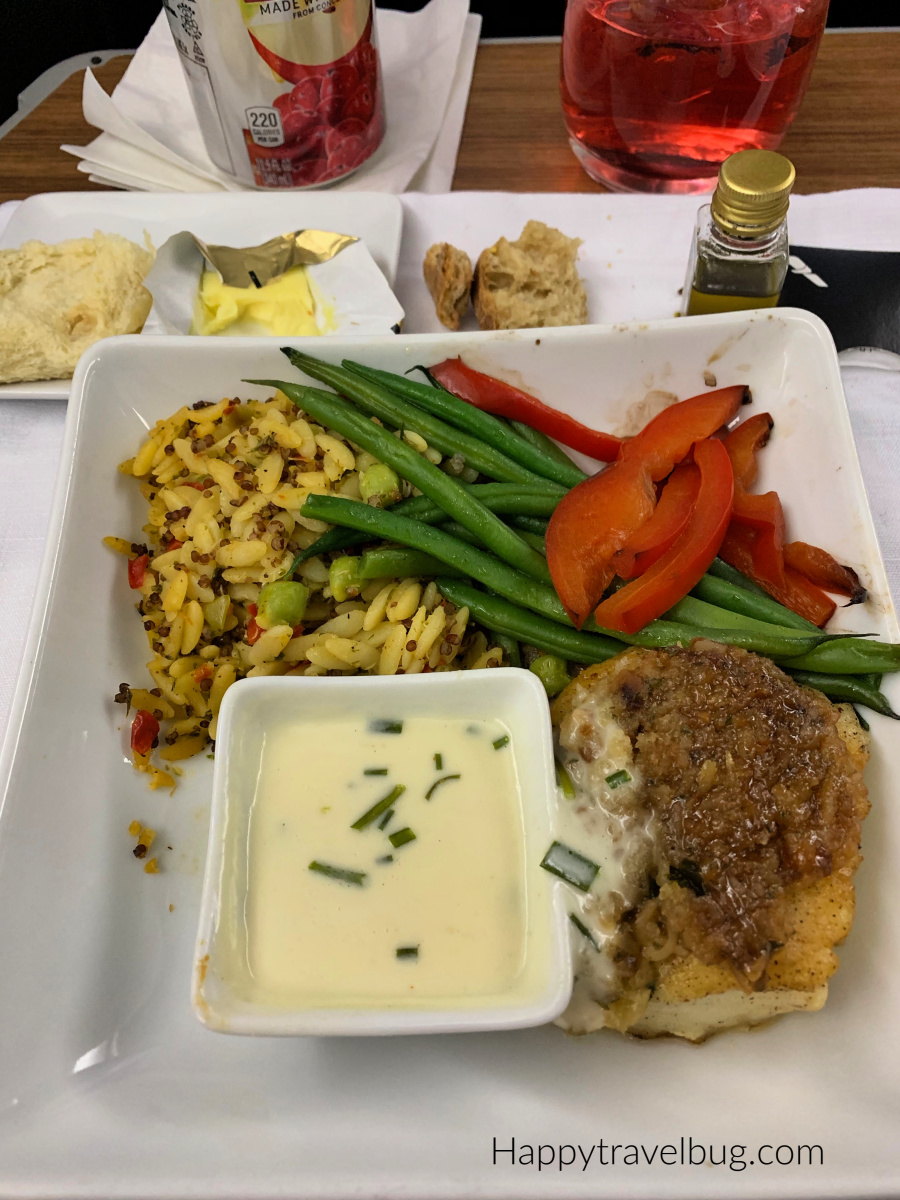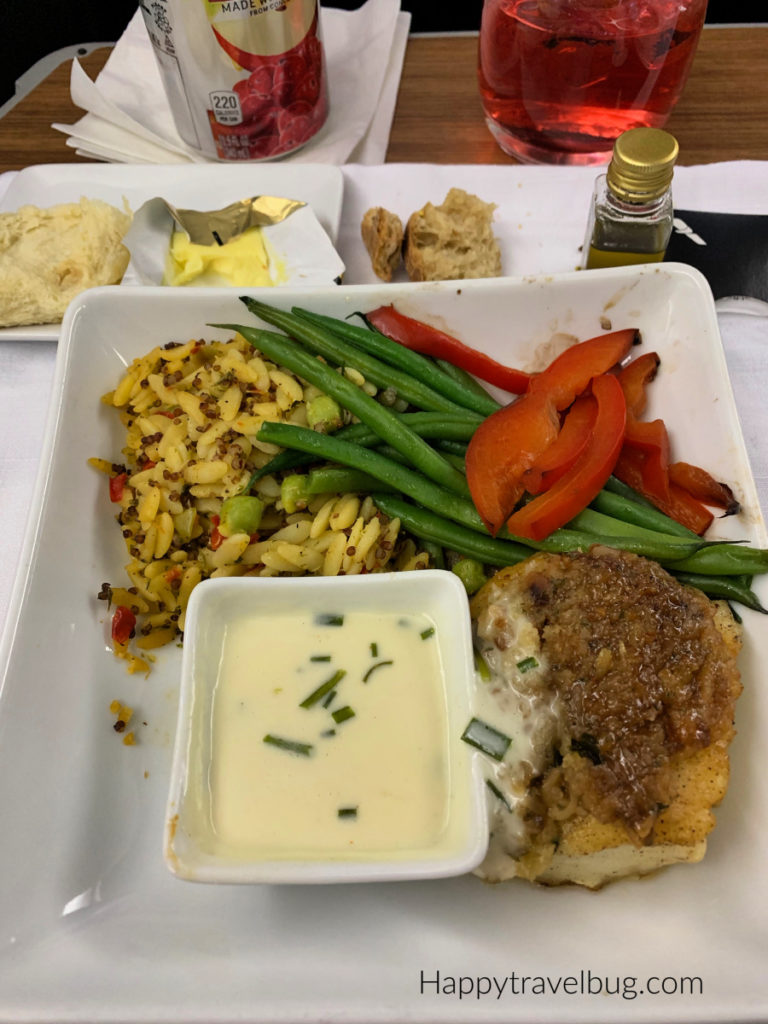 We both opted for the ice cream sundae instead of the cheese plate. I got hot fudge with macadamia nuts and whipped cream. It was perfectly vanilla and really cold and hard like I like my ice cream.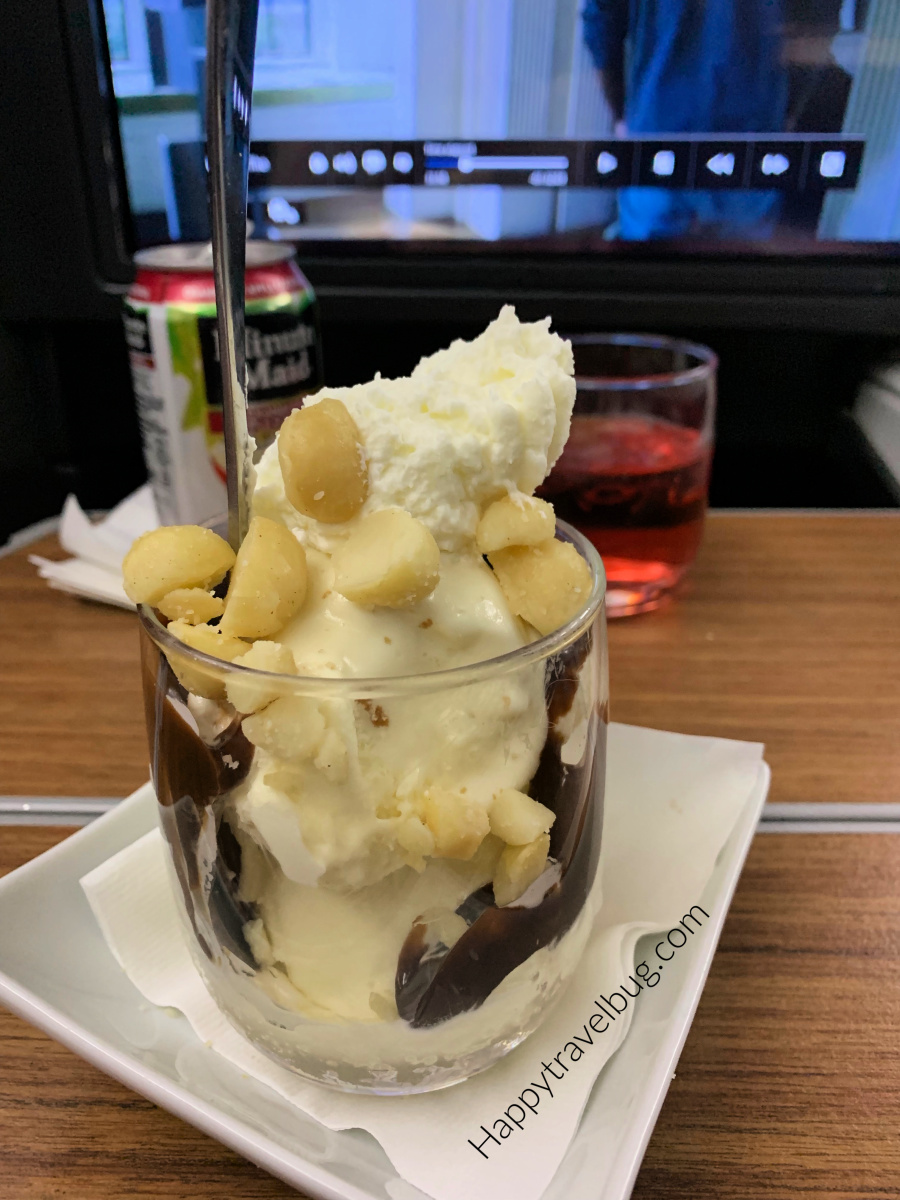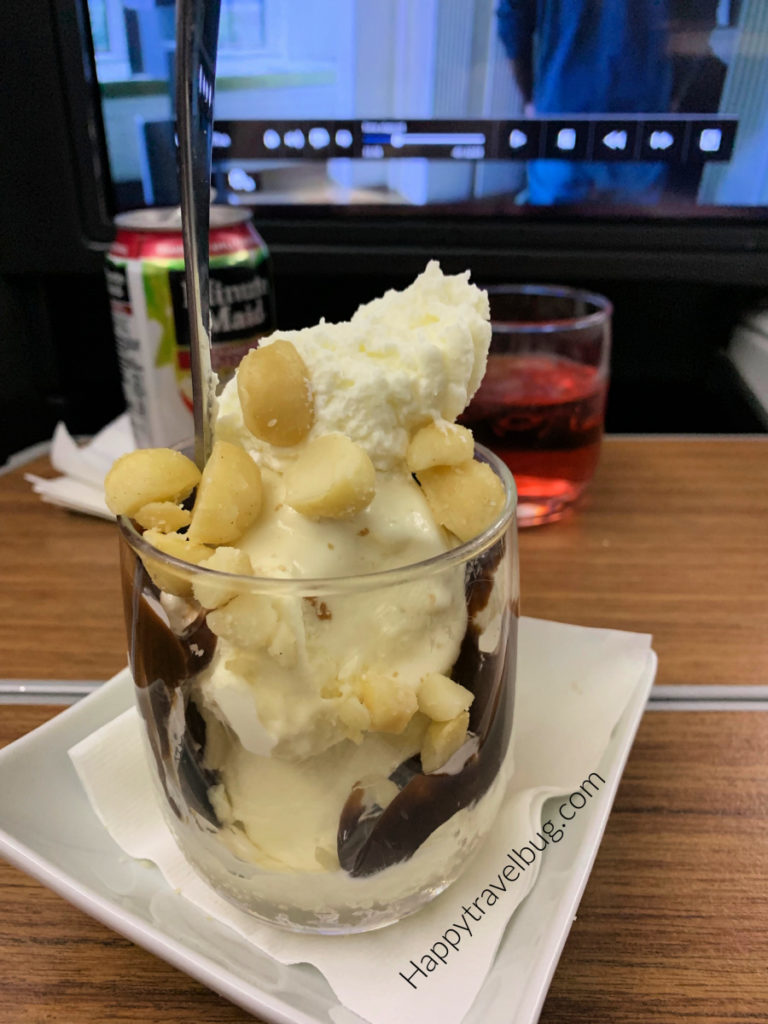 There were a few hours after we ate to do whatever. Then about an hour before we landed they served chips and dip. They called it a southwest vegetable salad. It was great to dip the chips in though, so I called it chips and dip.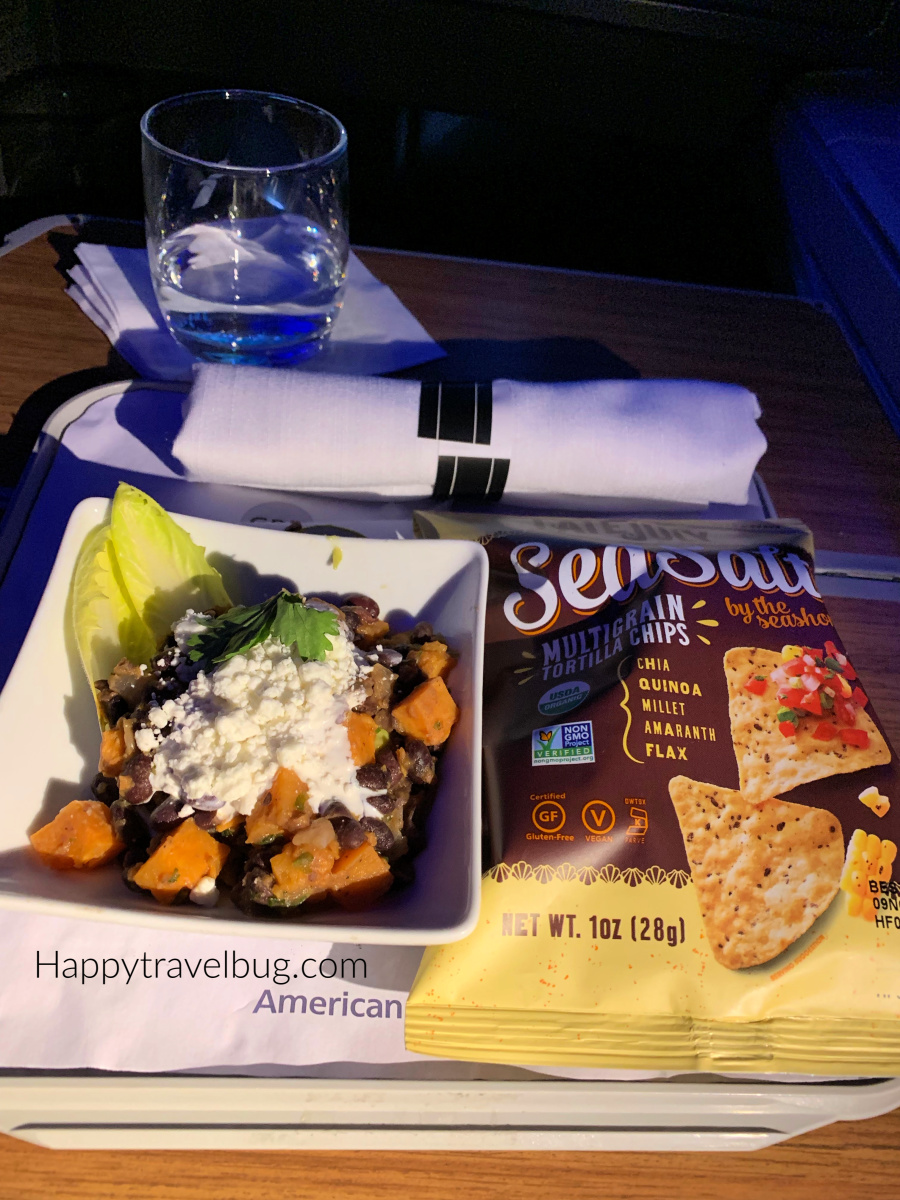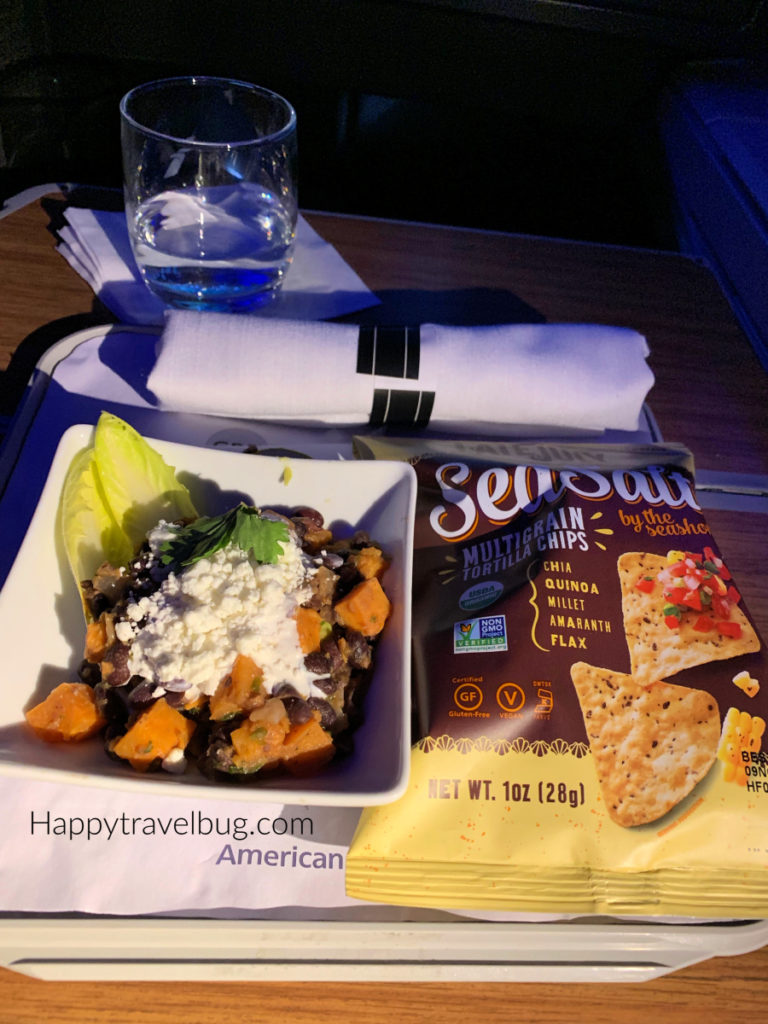 That was my experience in first class and a few reasons why I think its worth it. It's usually only something I do if the flight is 5 hours or more. That is when my back pain kicks in on the coach flights.  It is very helpful to be able to adjust my seat and put up my feet.  What are your reasons for flying first class?