I'm always posting about the food I eat around the world.  However, since my last post, my eating habits have changed.  After doing some research and watching several films like Forks Over Knives and Cowspiracy, I became vegan several months ago.    That being said, these pictures are from a cruise we took over a year ago, so the pictures do not reflect the way I eat now.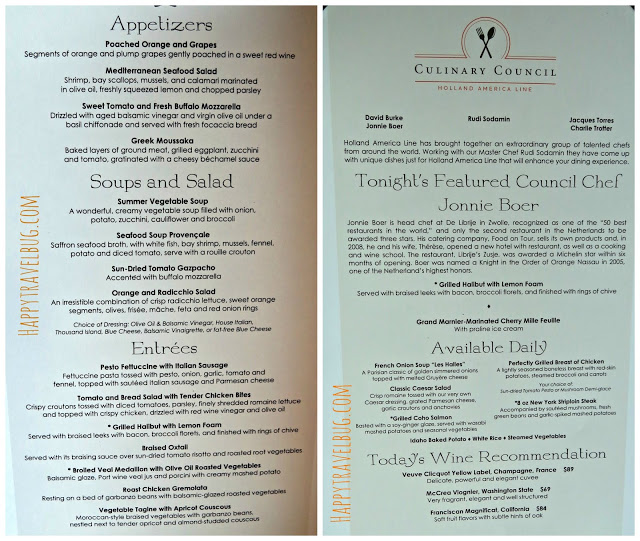 I was happy to see as I edited these photos that there are some vegan and vegetarian options.  Below are the appetizers we started with.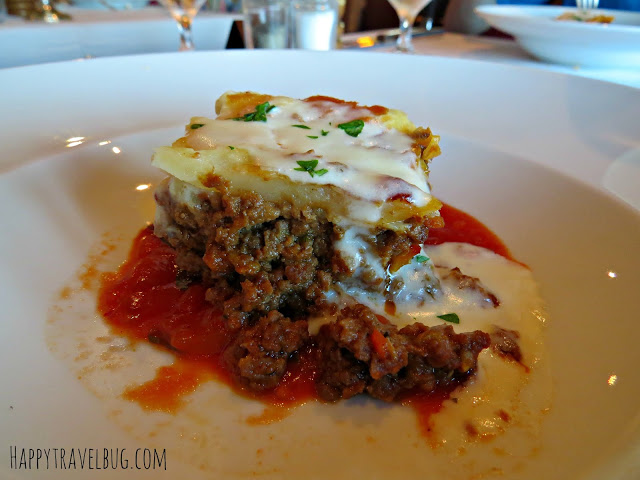 Greek Moussaka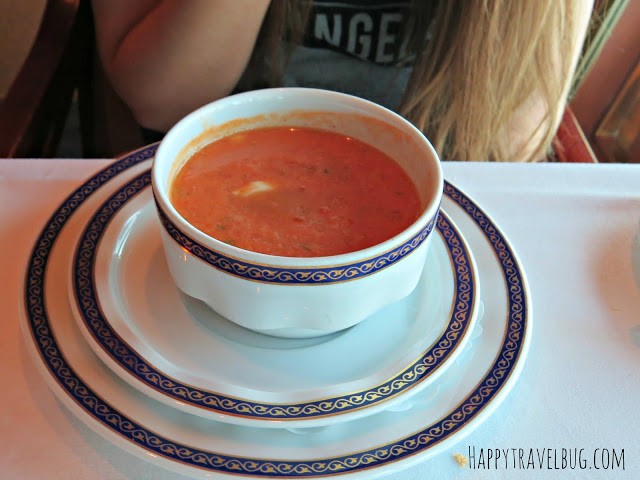 Gazpacho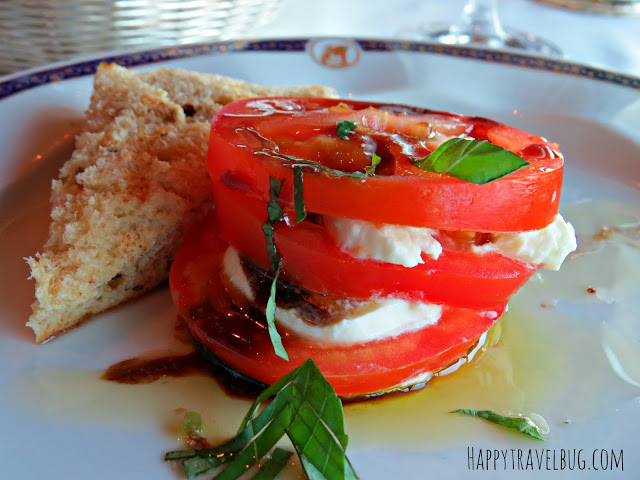 Tomato & Mozzarella Salad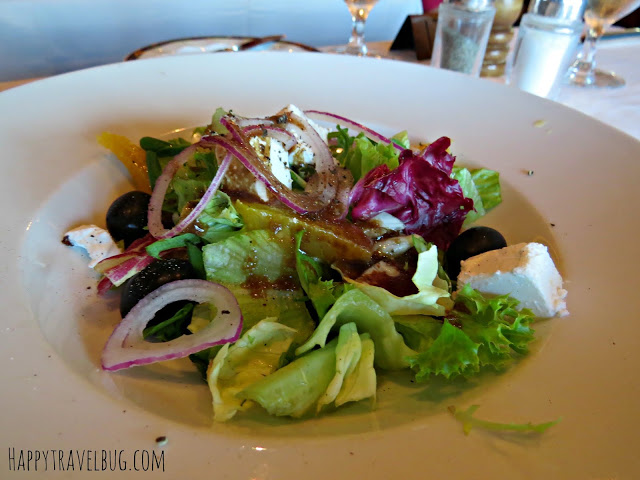 Salad
Now I would definitely order the vegetable tagine, but at the time, these were the entrees we ordered.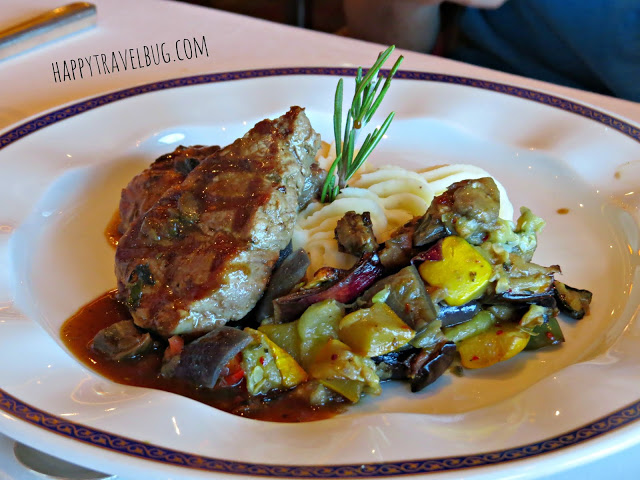 Veal medallion with vegetables and potatoes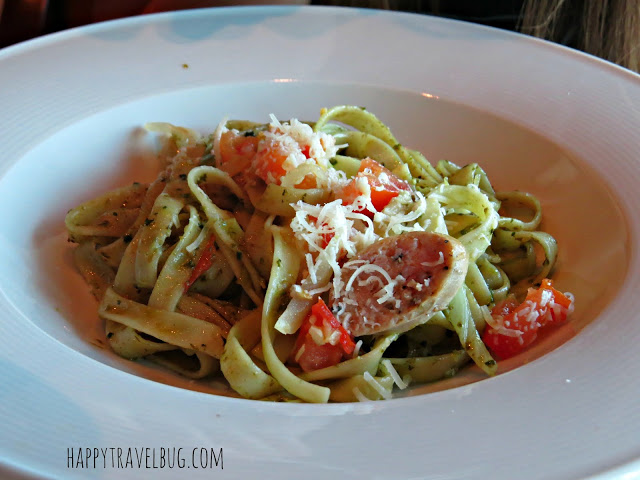 Pesto fettuccine with Italian sausage
We can't forget about dessert!  I would now have raspberry sorbet and the fruit plate.  Yum!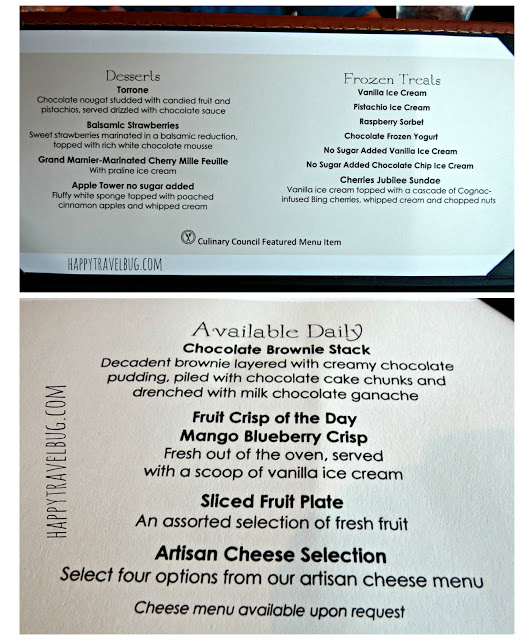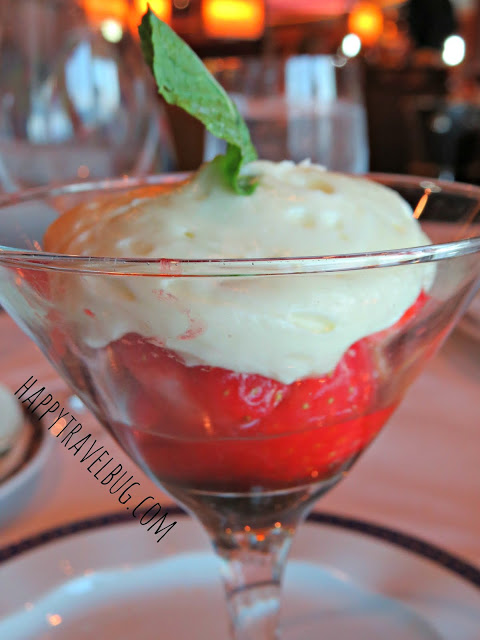 Balsalmic Strawberries