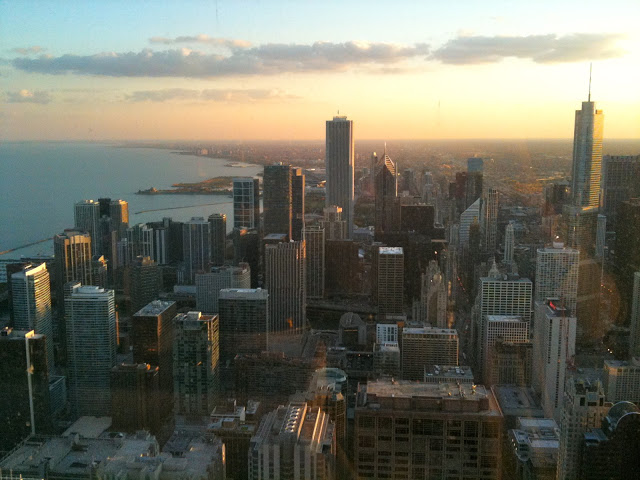 View of the city and lake from our table
My husband planned the evening out perfectly. He arranged us to leave and get there in time to enjoy the sunset.  He looked up the sunset times and the weather to make sure we would be able to see it! He asked for a window seat so we would be able to see the sunset perfectly from our table. He called ahead to the restaurant for flowers to be put on the table and told them it was my birthday. All this, plus a great view with dinner would have been great, but the food was fantastic! I was impressed!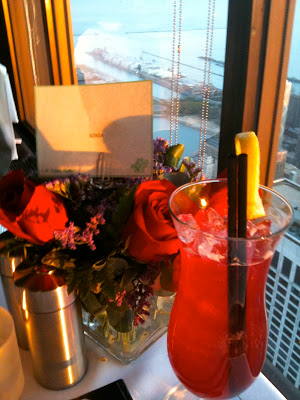 My flowers and cocktail…perfect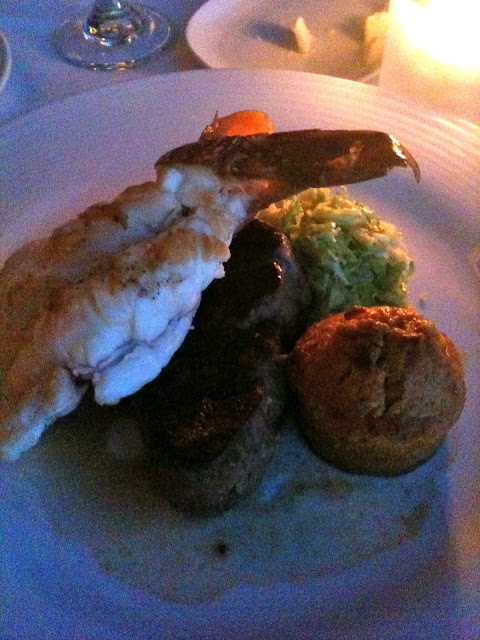 Surf and Turf • shaved brussels sprouts, carrot bread pudding; kimchee butter
It was amazing!
The way my evening was going, I didn't think it could get any better.  I don't know why, but I was worried the food wasn't going to live up to the view.  Boy, was I wrong! This was one of the best meals I have had in Chicago. The lobster was cooked perfectly, as was the filet.  I love brussels sprouts! And the carrot bread pudding muffin was pretty tasty as well.  I was happy! It was time to kick back, watch the sunset and wait for the chocolate! 🙂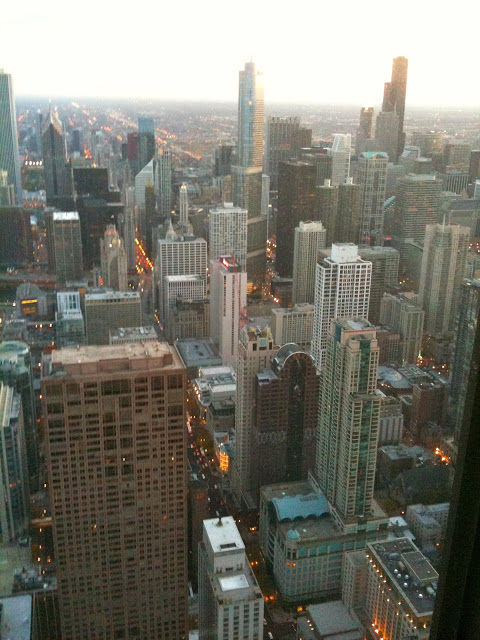 Going….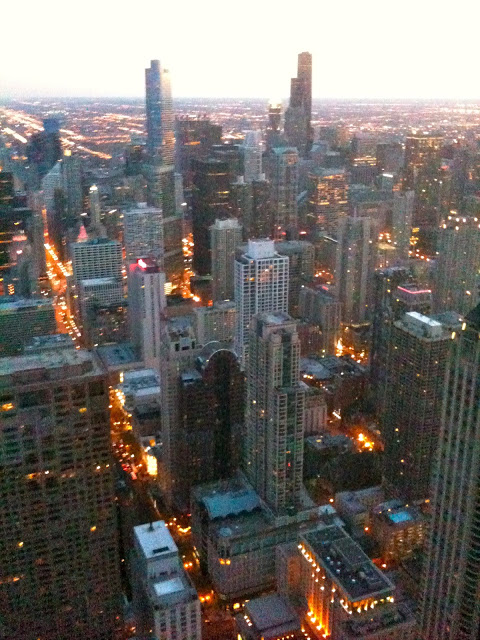 Going….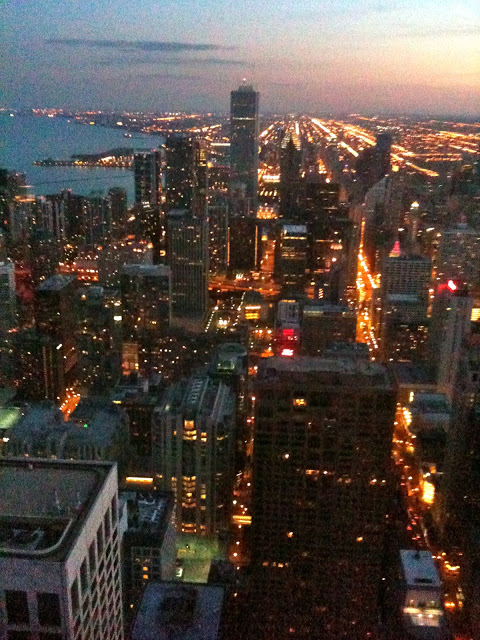 Gone!