My last post was two weeks ago…and this is why!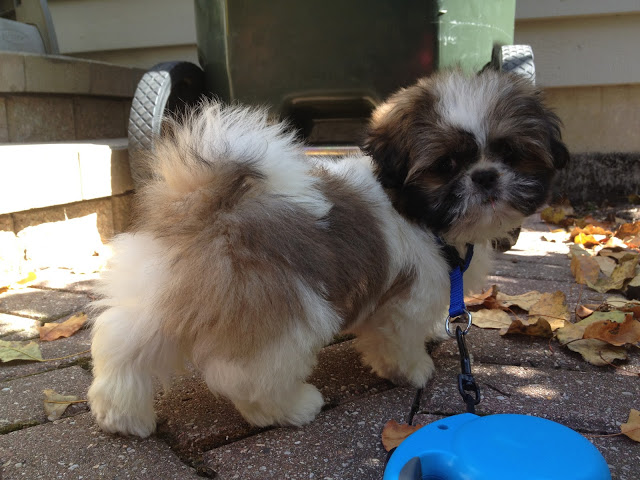 We surprised our daughter with "Louie" for her birthday.  My kids have always wanted a dog, but I have never given in to the desire.  It always sounds fun, but then I talk myself out of it.  I am a pretty logical person.  Always thinking about the things that would make me not want a dog.  For some reason, those things didn't seem as important recently.  I thought if we were ever going to get a dog, now would be the time.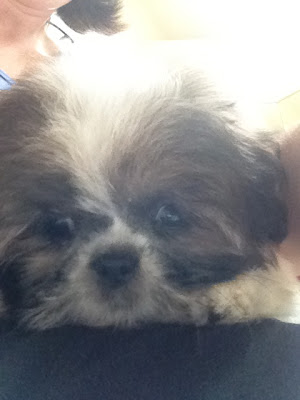 HOLY CRAP! THIS PUPPY STUFF IS CRAZY!  There are moments (many) where I wish I had listened harder to that logical side of myself.  I honestly had NO IDEA how difficult puppies are!  I talked to lots of people and no one told me it was like having a newborn.  Why did they not tell me?!  All the biting, jumping, and running around with crazy energy was not what I was expecting.   It is cold here and I can't wear long pants without getting teeth marks in them. Thank goodness this puppy is so cute.  Waking up super early to take him outside is a little better with all that sweet fluffiness to cuddle up to.  I have learned a lot about myself these last two weeks.
1. I LOVE my sleep!  I think I already knew that, but it has been proven these last two weeks.
2. I like to be in control of things around me.  Puppies are hard to control! We are enrolled in a puppy class that starts this weekend.  I am hoping that will help me get some control of this fluffy thing!  But I have a feeling, the real lesson here is that we never really have control, do we?  I just thought that I did and Louie is teaching me otherwise.
3. I still have a temper.  I thought I had better control of that, but bringing such an uncontrollable thing into my life made me realize it was still there.  Ugh…will have to work on that one.
4. I will go through A LOT for the happiness of  my children.  My daughter is in love with Louie!  Seeing her so happy, makes me happy.
5. When I am responsible for a "new" living thing, I become a little crazy!  I was so worried that I was doing the right thing with the dog that my stomach hurt for the whole first week.  I didn't feel like I could go anywhere or do anything except puppy stuff.  I actually lost 3 pounds! Week two is getting better and I hope it just keeps heading that way.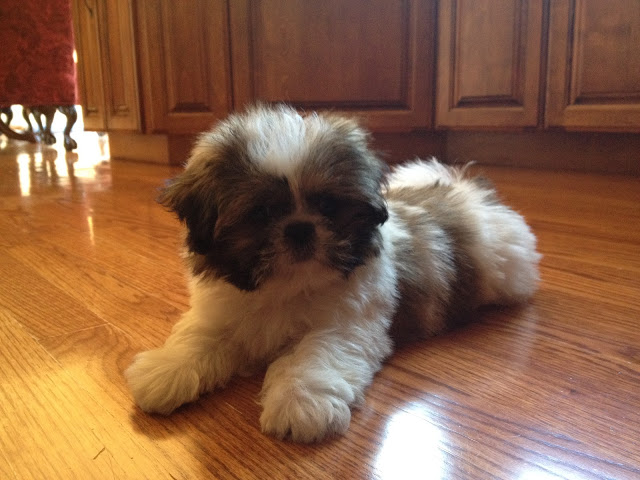 It's hard to get a clear shot because he is never still!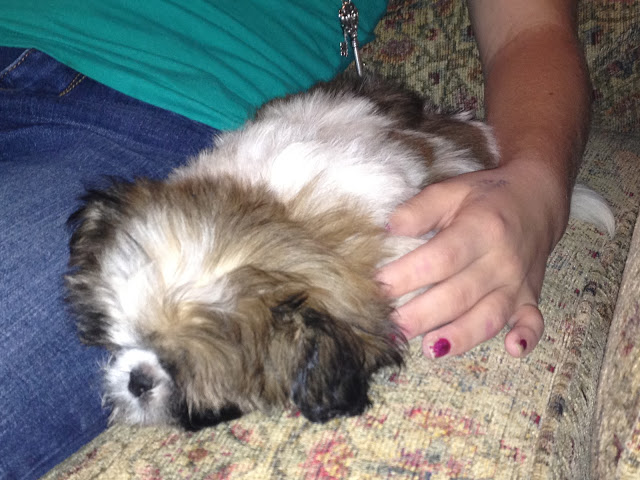 These are the moments that make it all worth while!
So I am curious if you have a pet…what kind of pet is it?  Do you take it with you on your travels or board it?  Would love to hear your story.