If you are feeling a bit more daring, then head over to the Cliffwalk section of Capilano Suspension Bridge Park. You will be walking on a narrow walkway above the granite cliffs. And even walk on glass at one point! Very strong glass that is.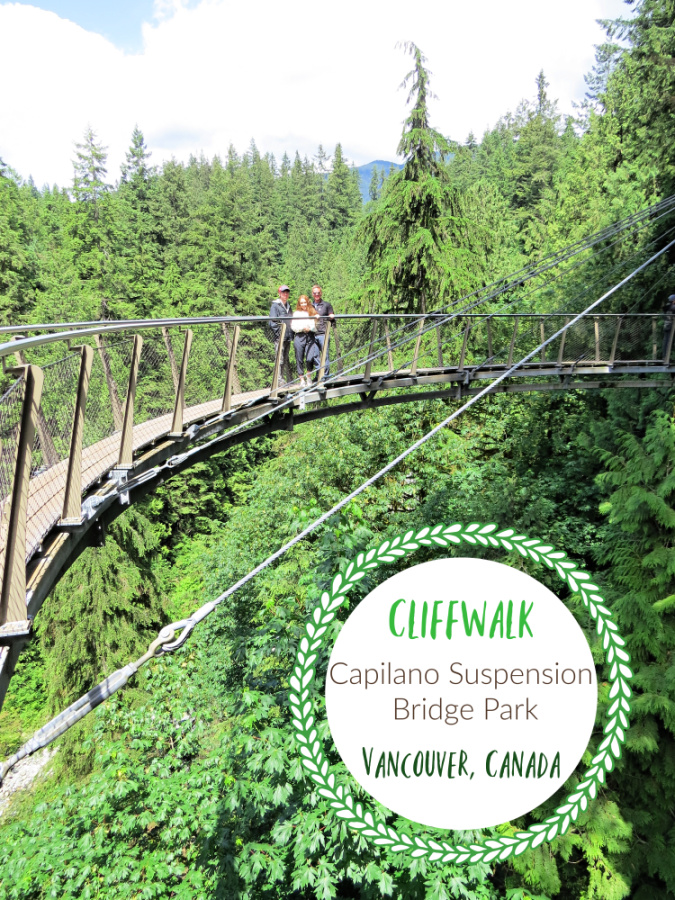 This is the newest section of the park, built in 2011. Previously, this section of the park wasn't even able to be explored. You can see below that they built it into the side of the granite cliffs. This view is from the main attraction at the park, the suspension bridge.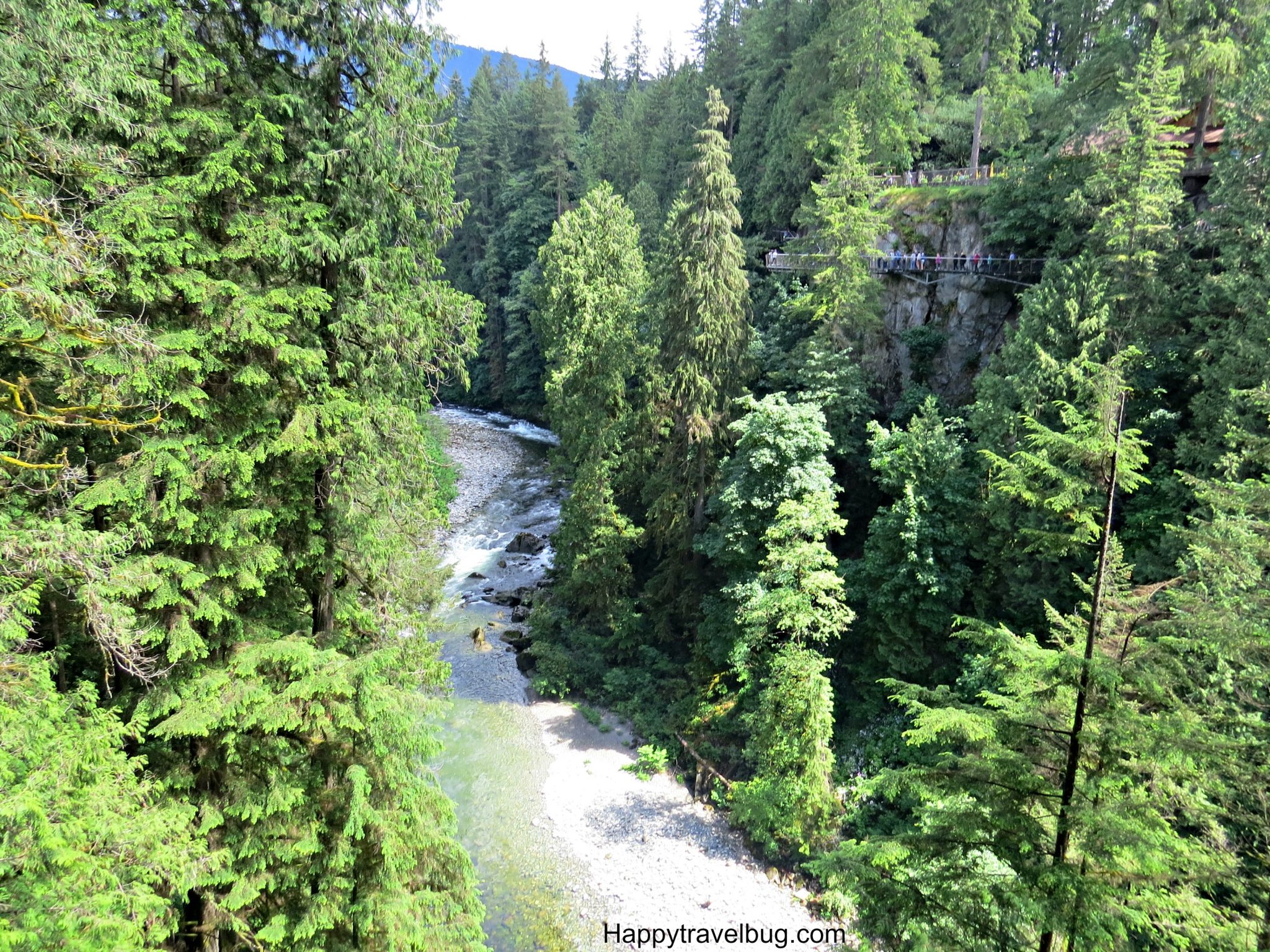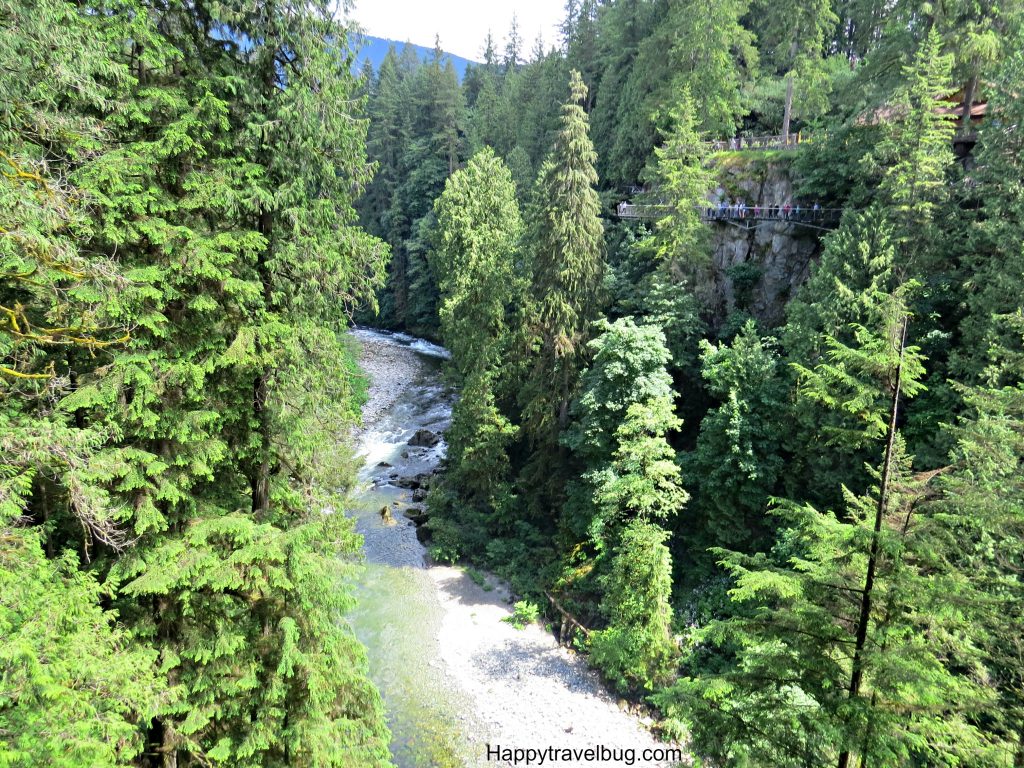 I'm not scared of heights, so I have to admit that this didn't seem that daring. But I can see how it would be for some people. You do have to walk in very small spaces and up stairs at times.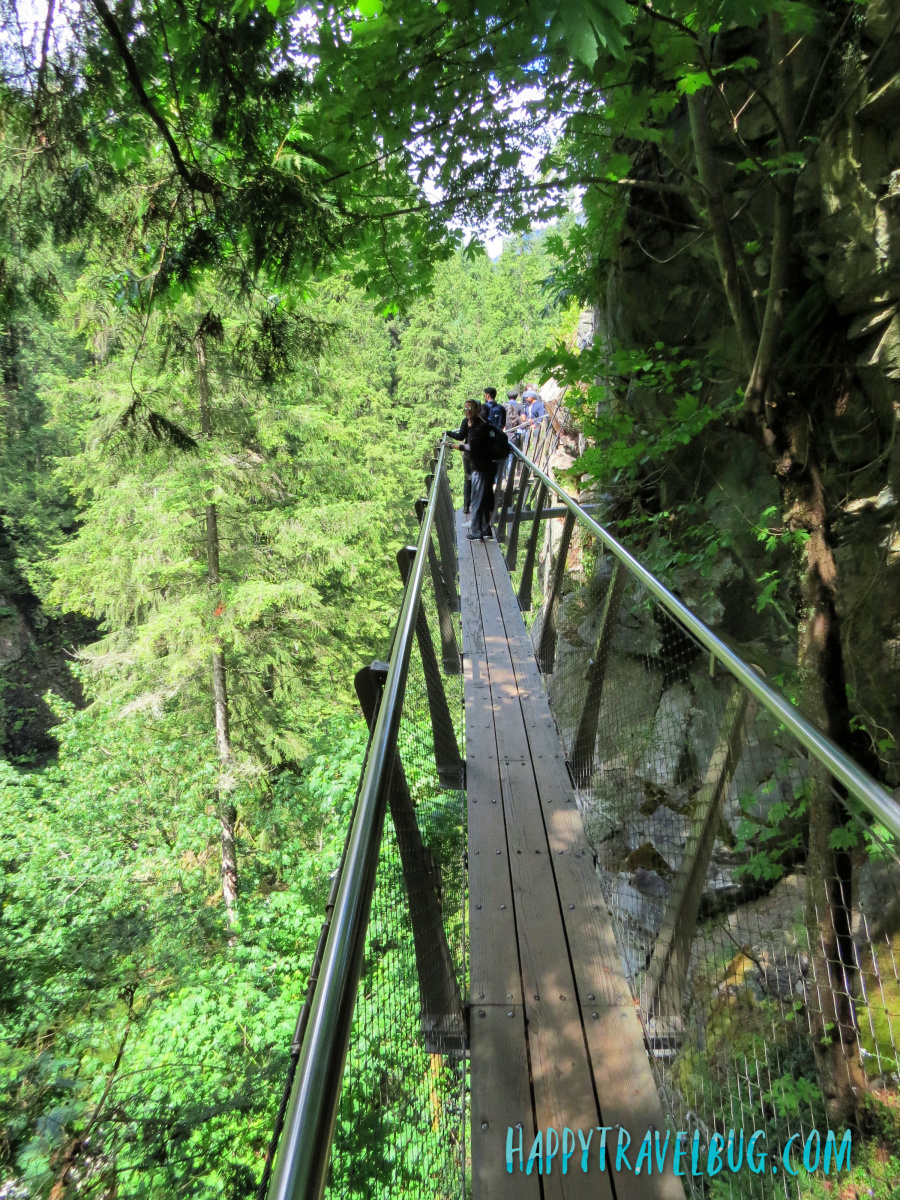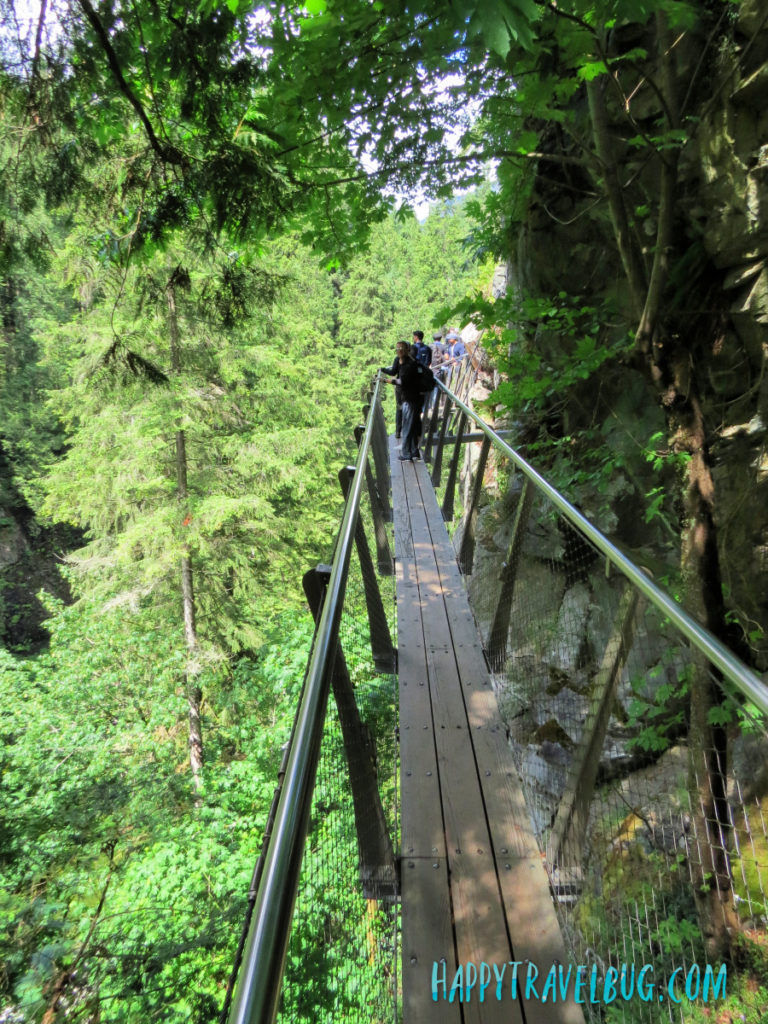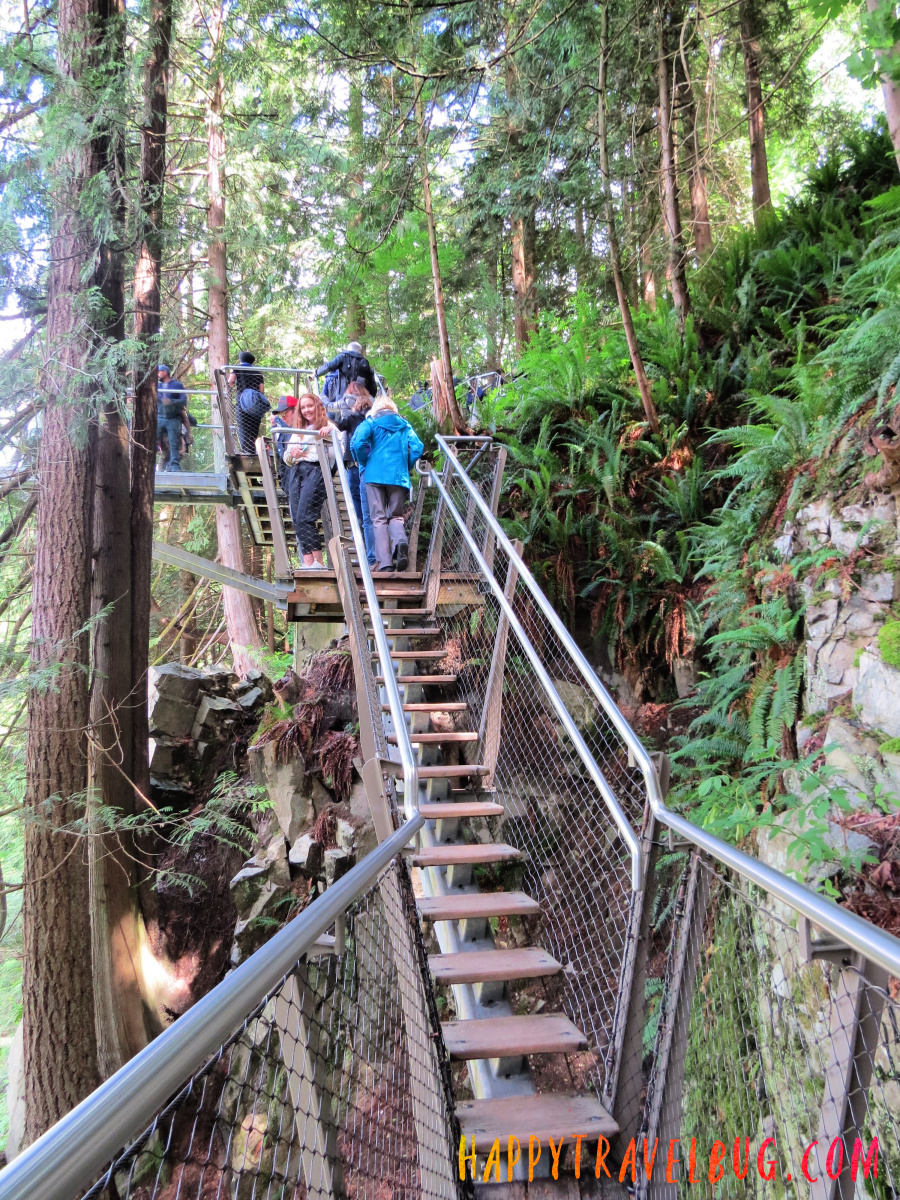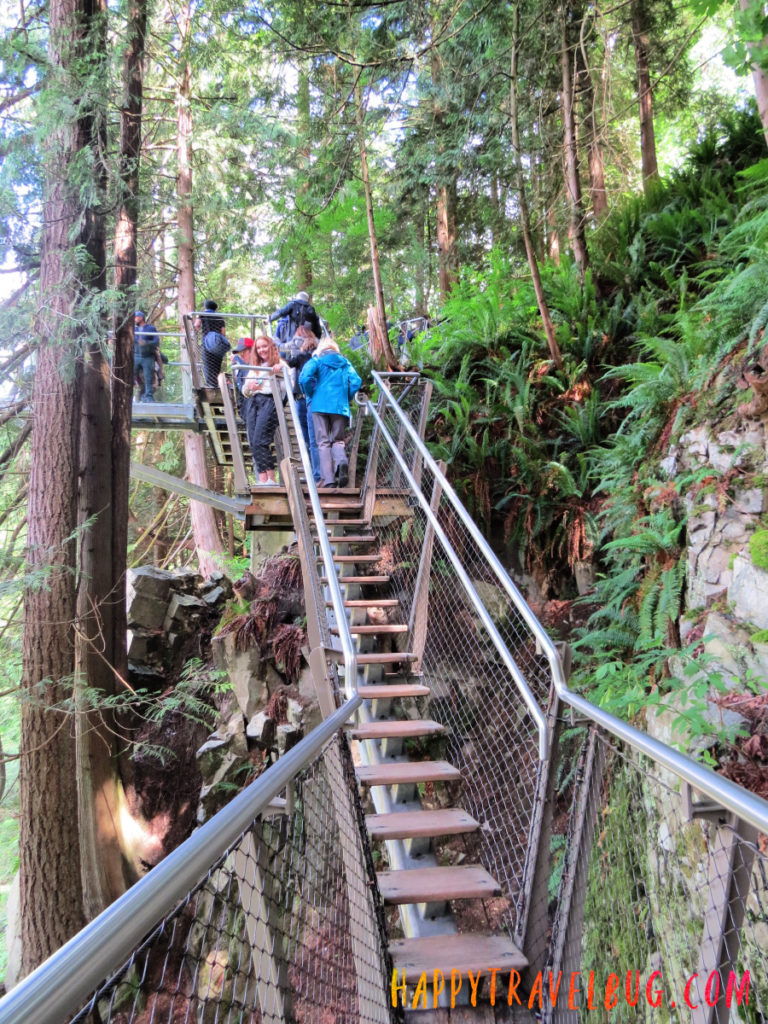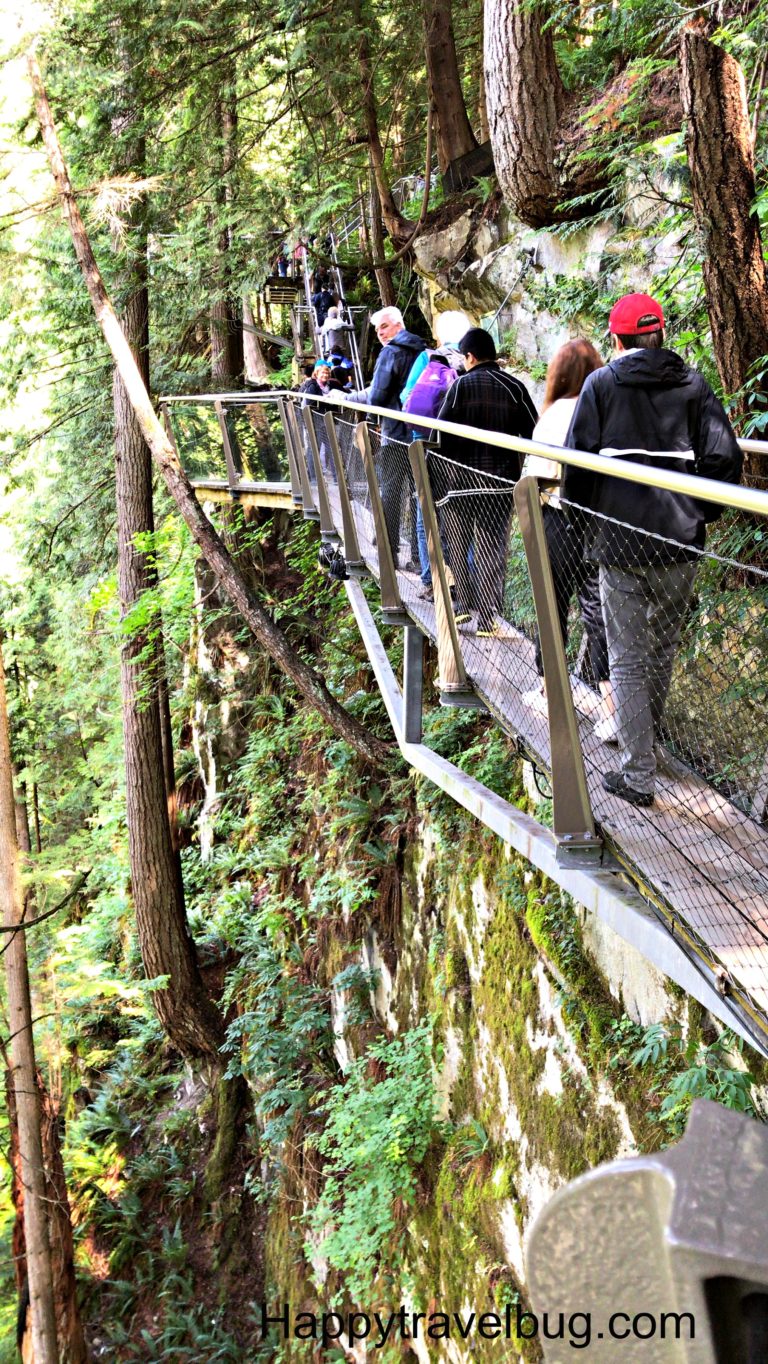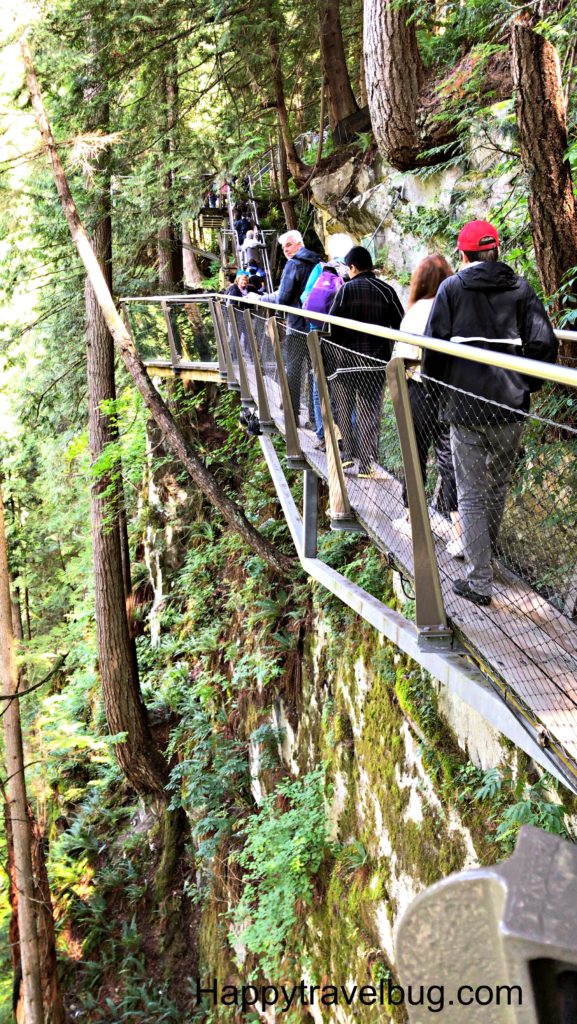 They advertise what you walk on glass at one point. But when I was there that section was like a see through metal grid. I think the glass would be a little scarier for sure.
Mostly you hang pretty close to the granite cliff, but there is this one section where you circle out over the ravine. This is probably the most tingling part if you have a fear of heights.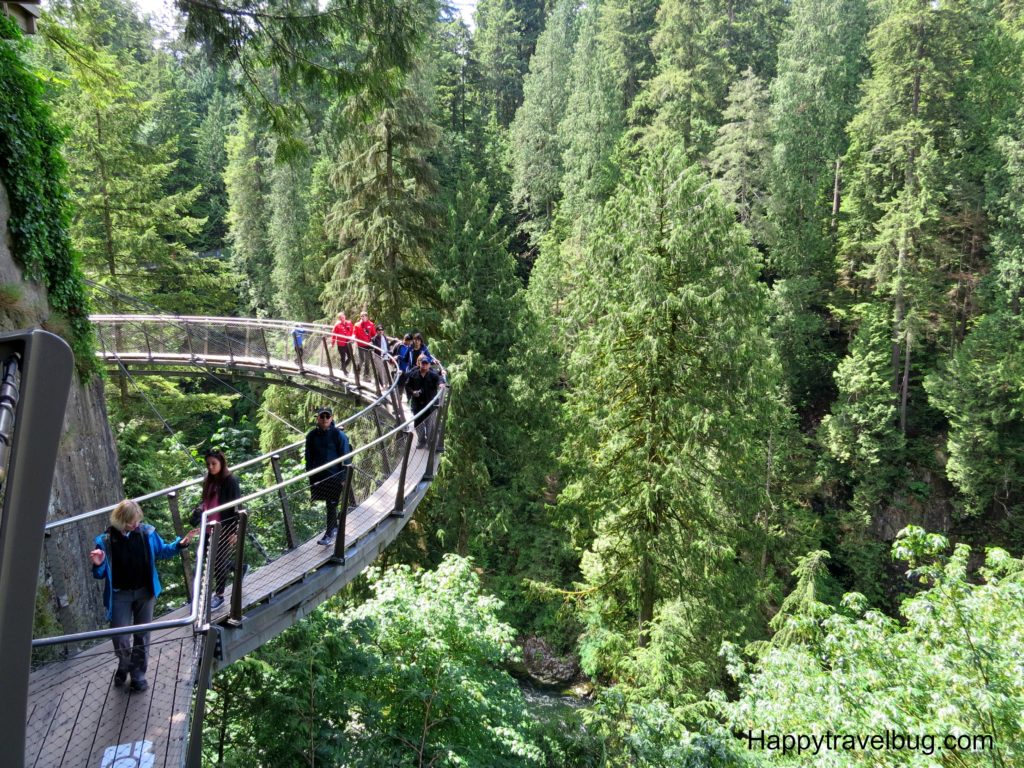 The vegetation in this area is so lush like it is on the Rainforest Trail.  There were even some gorgeous flowers and ferns.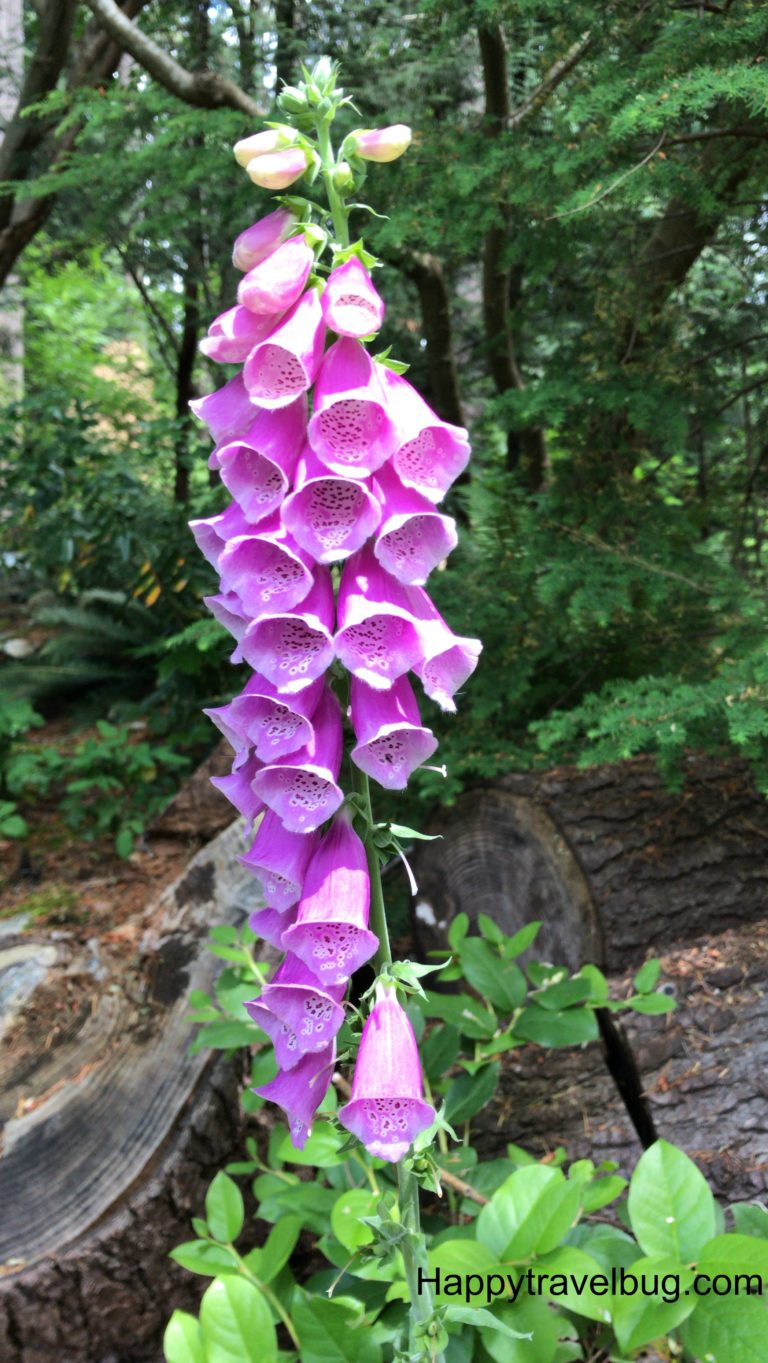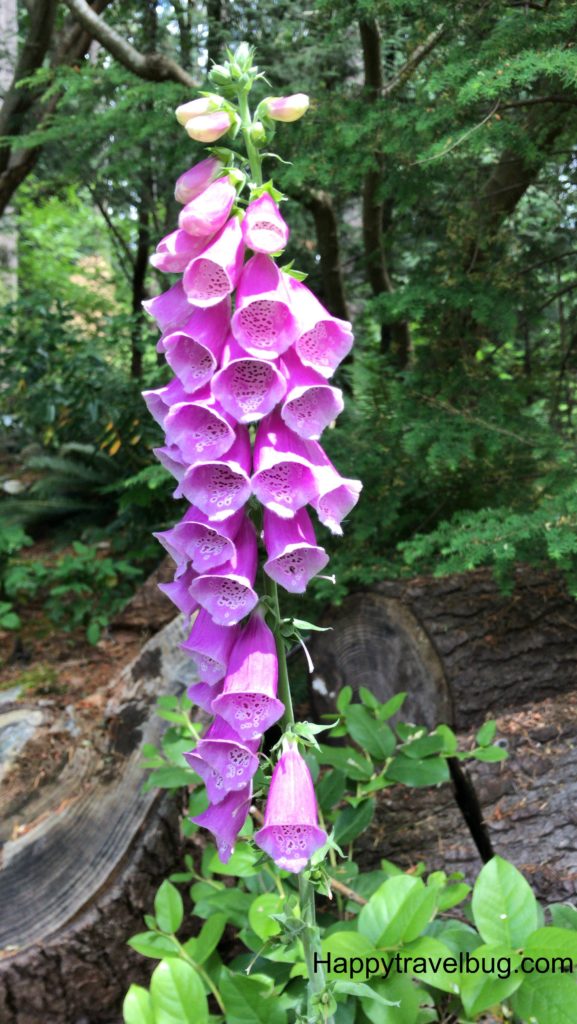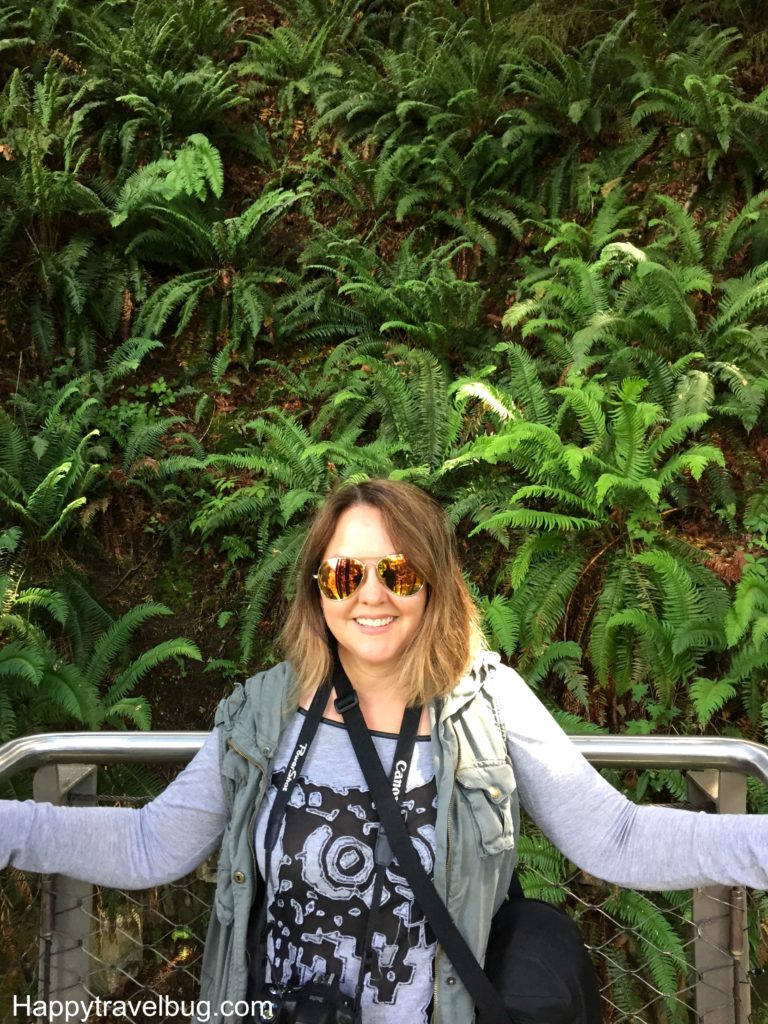 The Cliffwalk section of Capilano Suspension Bridge Park should definitely be part of your experience there. Even if you don't make it out on the walkway, explore the area. See the beautiful plants and flowers and you might even find a waterfall like we did.  Happy Travels!