As we arrived in
St. Maarten and found out our excursion had been cancelled
, we sat on the balcony for a moment to decide what we were going to do instead.  This ship below caught my eye and I started noticing that most of the passengers were older.  Turns out it was a cruise around the world that lasted for several months.  Anyone up for that?  Me!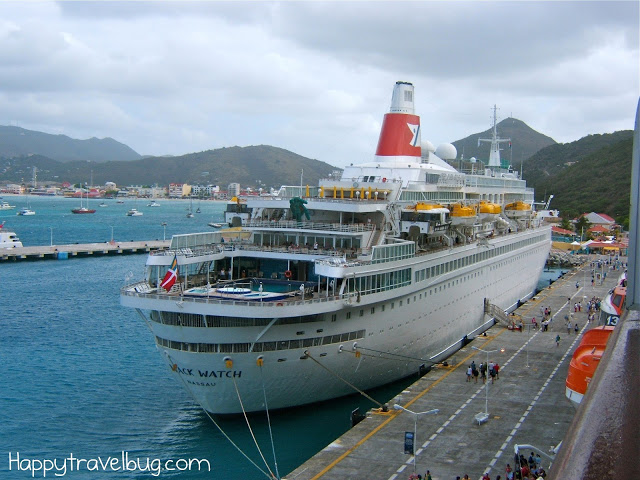 We finally decided we would just chill at the beach for the day and off we went to the end of the pier.  There is a little area here with shops and a fun welcome sign (great for pics).  This is also where you catch the water taxi to go to town.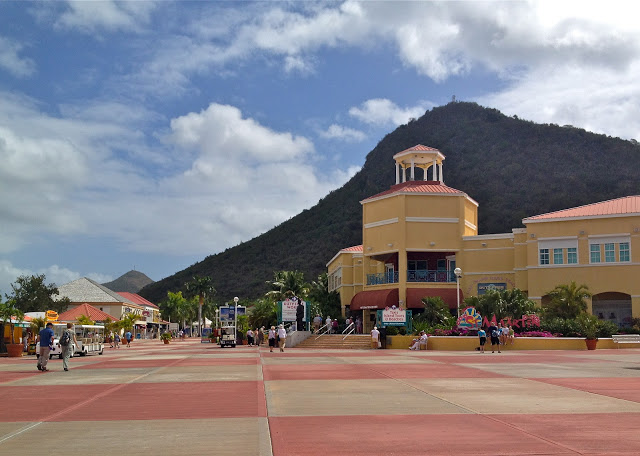 After walking from one end of the beach to the other, we picked a spot and spent the rest of the day there.  There is a fee for using the lounge chairs and umbrellas (about $20).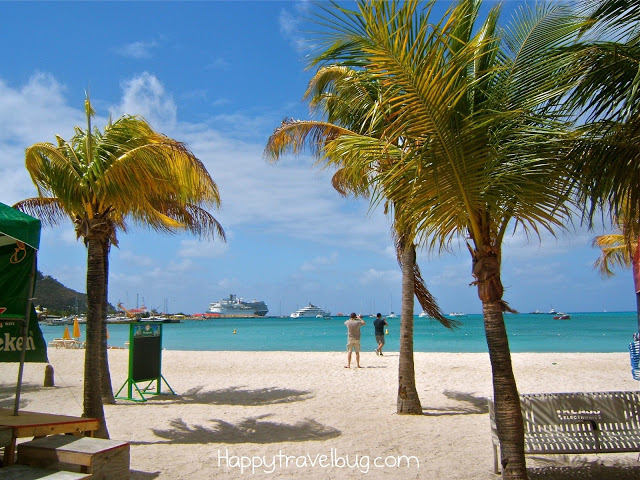 At first we just relaxed with some swimming, reading and getting a massage.  The massage was for me!  A nice lady came by giving foot massages with fresh aloe vera.  I couldn't pass that up.  She ended up doing the whole leg and answering lots of questions I kept asking her.  I learned a lot about the Caribbean lifestyle and how it revolves around tourism.  Very interesting stuff.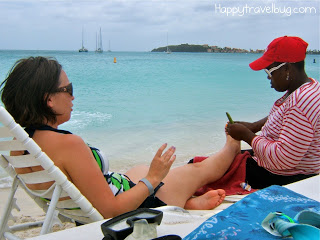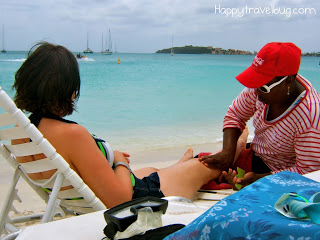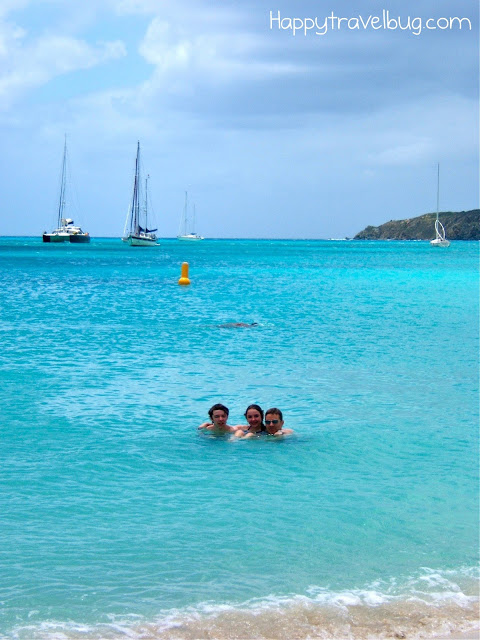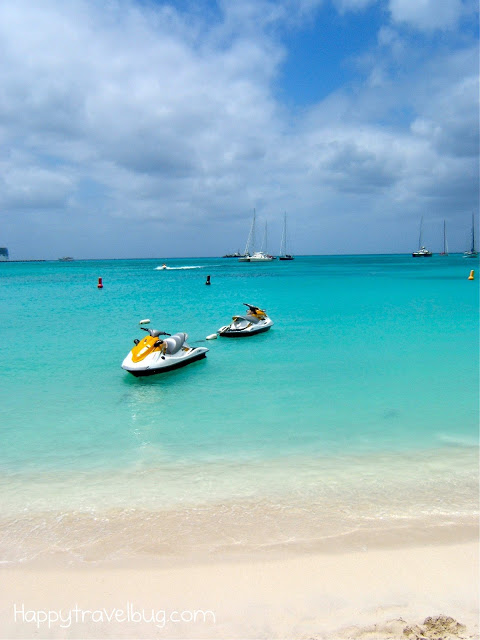 But after staring at these jet skis for a couple hours, we could resist no longer and decided to rent them for an hour.  We had so much fun!  My son drove one with me on the back and my husband took the other with my daughter on the back.  I had an absolute blast!  I have to admit that a lot of the fun came from being able to hug my teenage son tightly for 30 minutes without him being able to get away. Hey, I had to hold on tight or I would have fallen off.  😉