Riding across the beautiful state of Montana with dinner and entertainment is exactly what the Charlie Russell Chew Choo train offers to each and every person on board. Where else will you see singing cowboys, flirty saloon girls, and eat juicy prime rib all while traveling over gorgeous ravines on train trestles.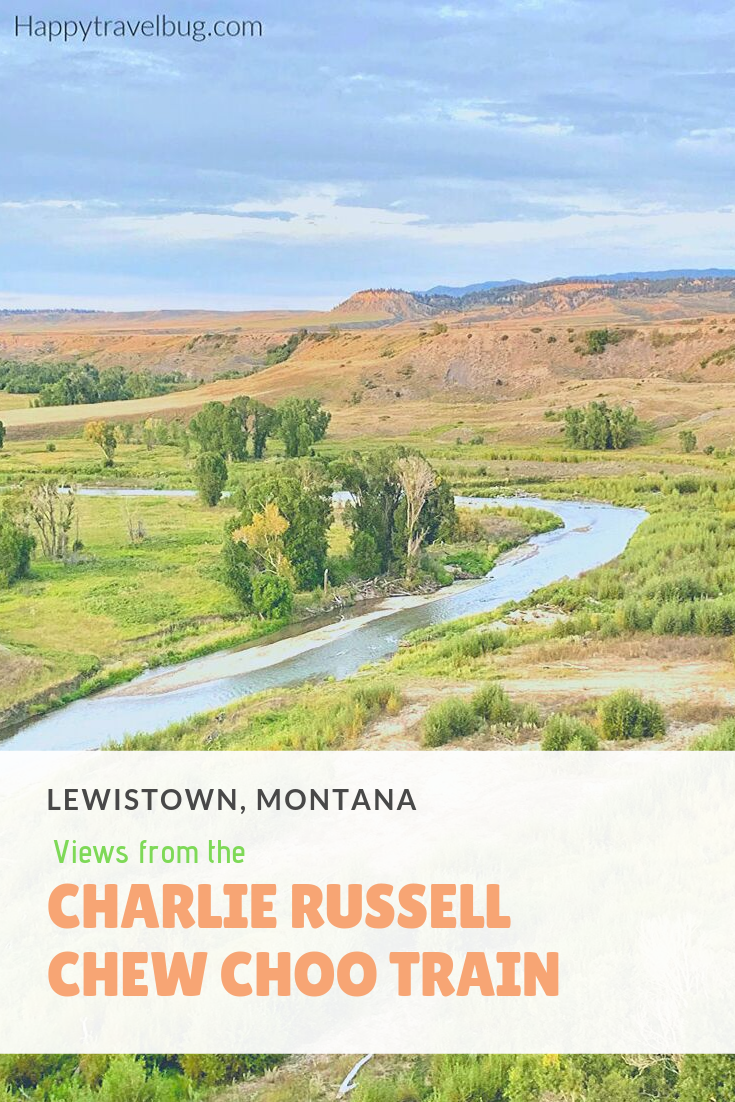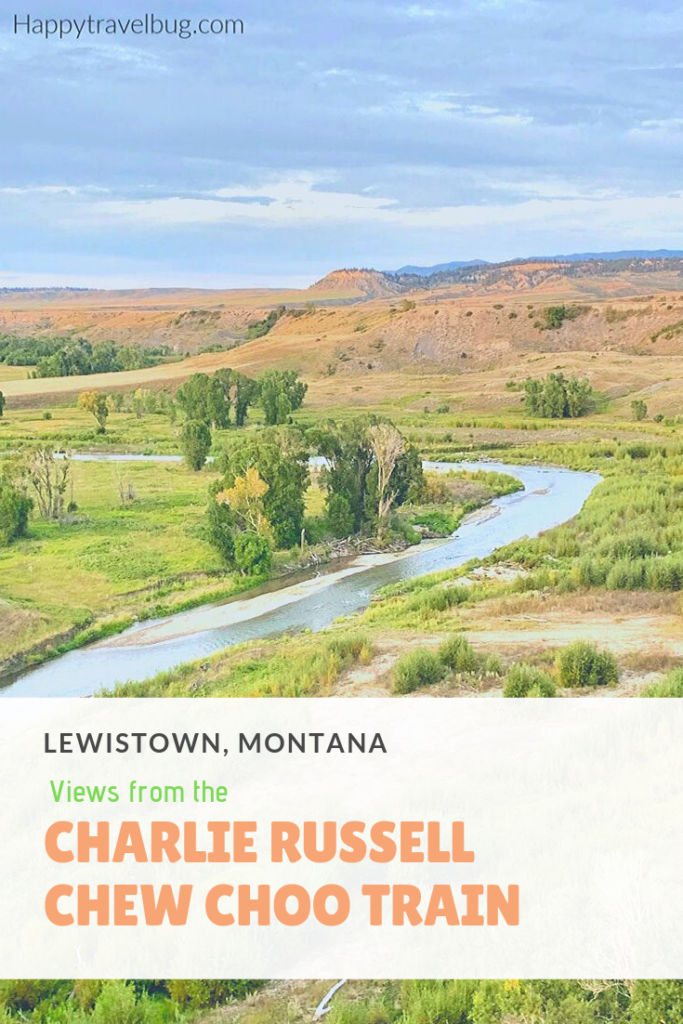 The Drinks on the Train
Once you board the Charlie Russell Chew Choo in Lewistown, Montana, you are well taken care of.  That means a nice drink in hand if you so desire. Here are drink choices.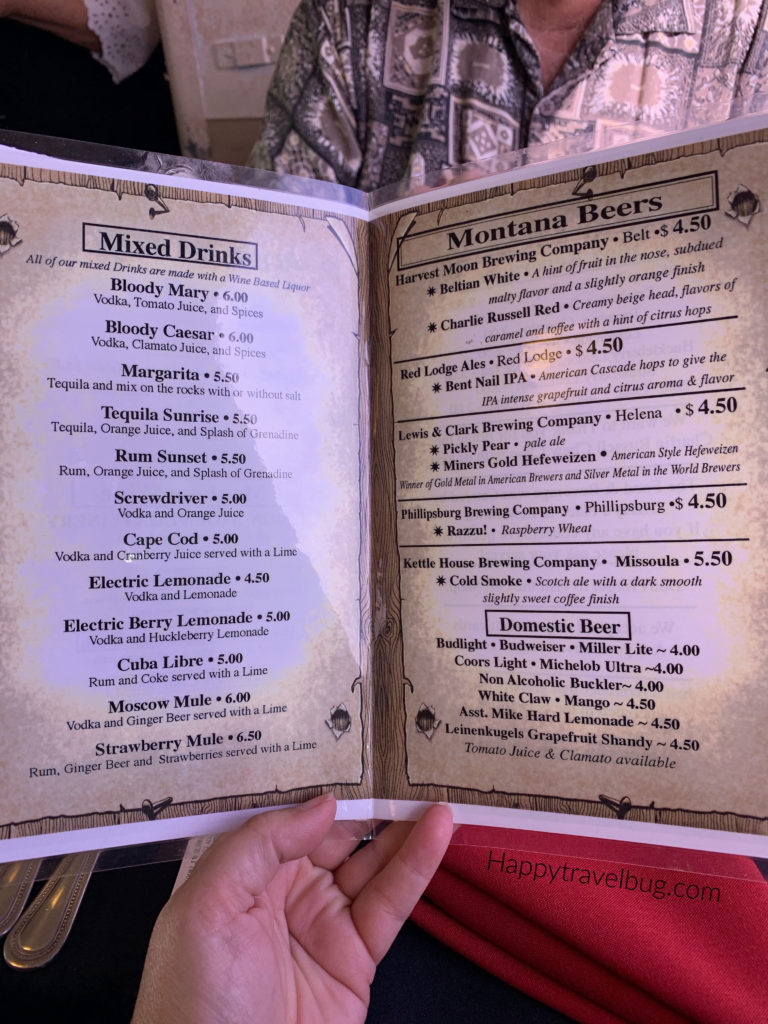 I started with the Electric Berry Lemonade because it was made with Huckleberry lemonade. Montana is known for Huckleberry. So I always like to stick with what places are know for. My second drink was the Strawberry Mule. I have loved Ginger Beer since traveling to Bermuda. But I had never tried a Strawberry Mule before. Both were delicious and sweet.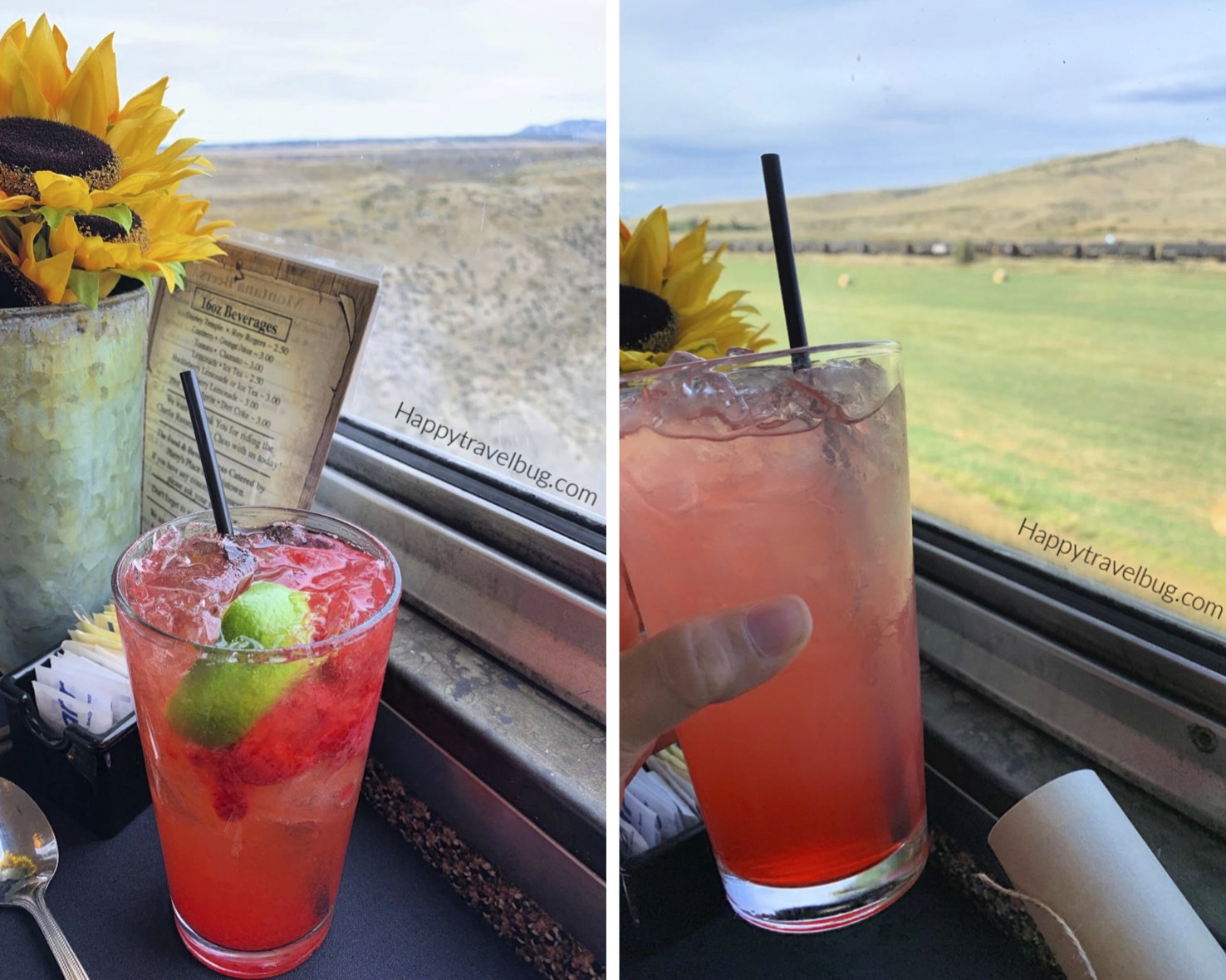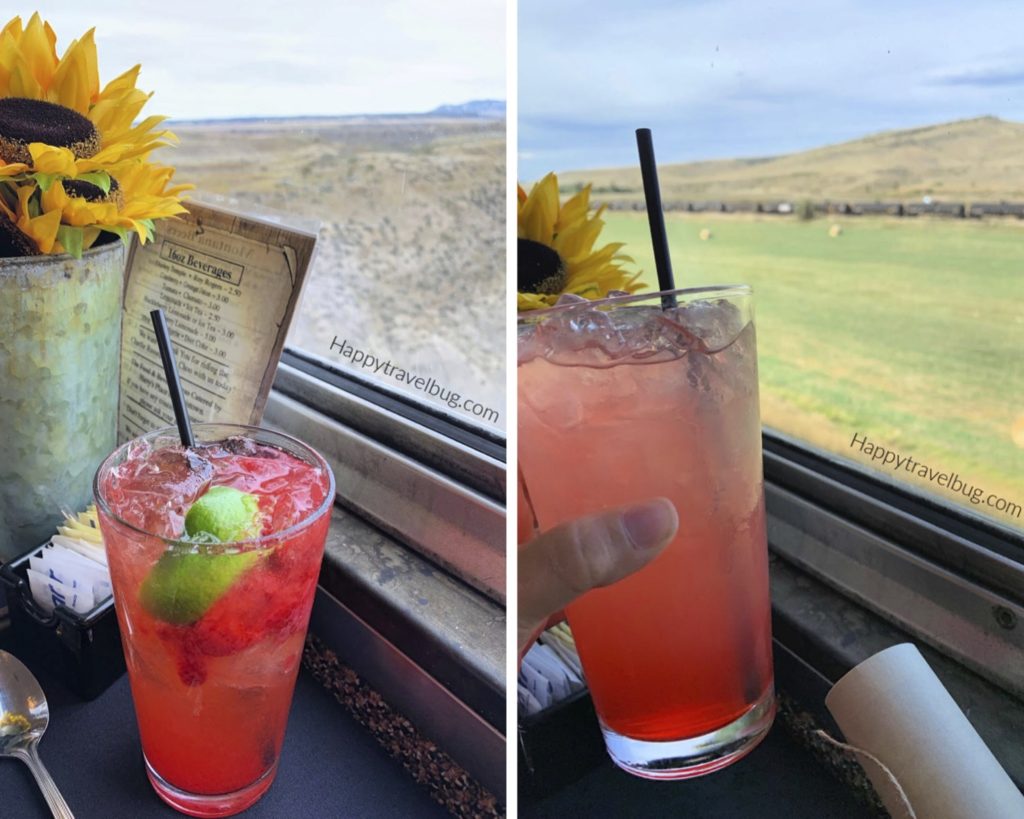 There's also a beer named after Charlie Russell himself that would be fun to drink while riding the Charlie Russell Chew Choo.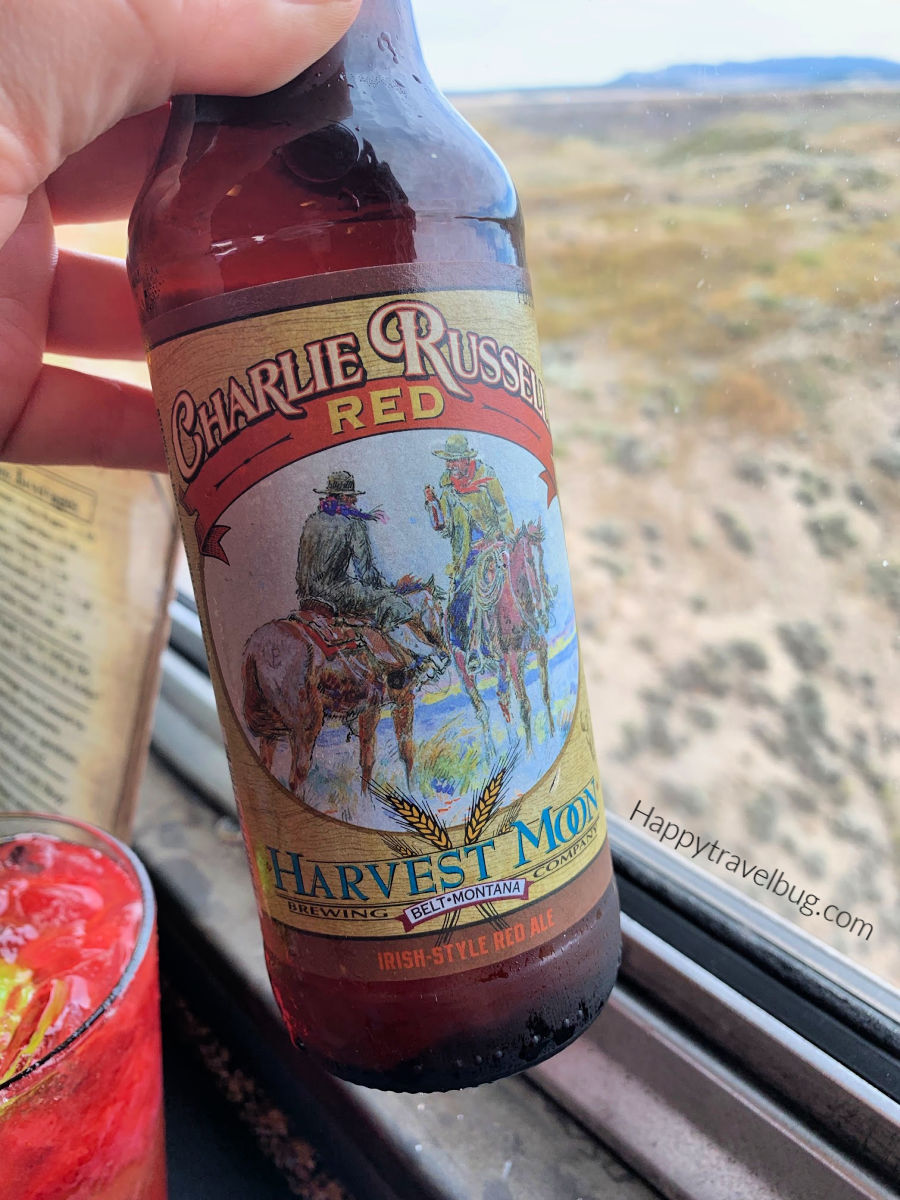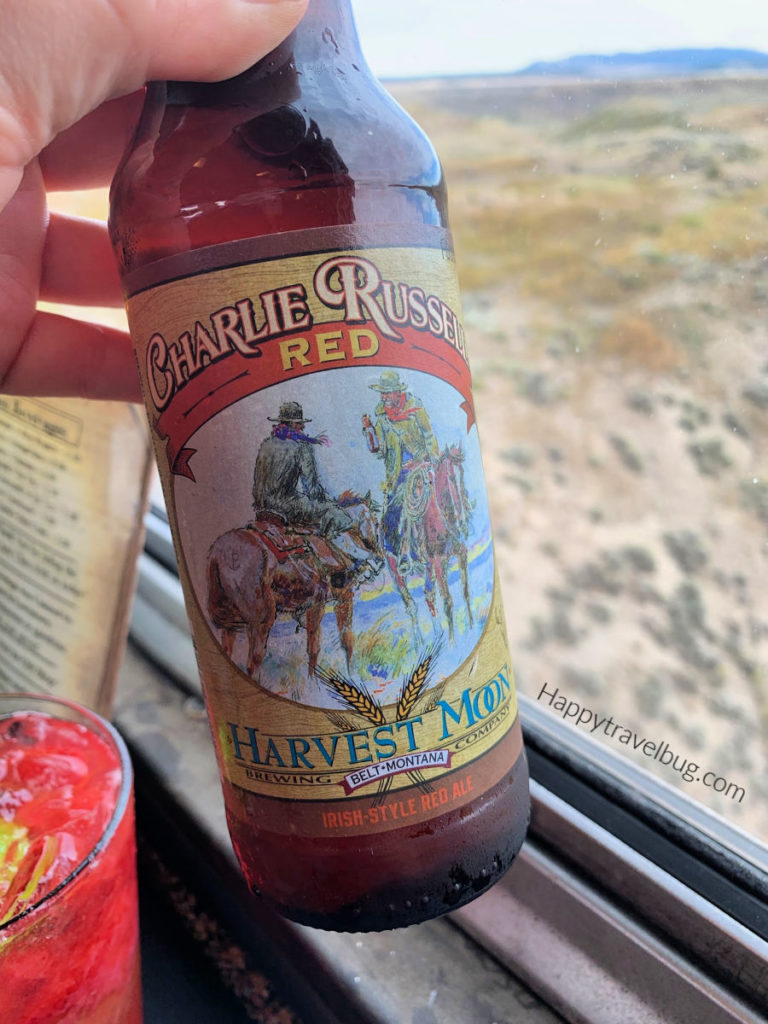 Of course they offer non-alcoholic drinks as well. Here is that menu along with the wine selection.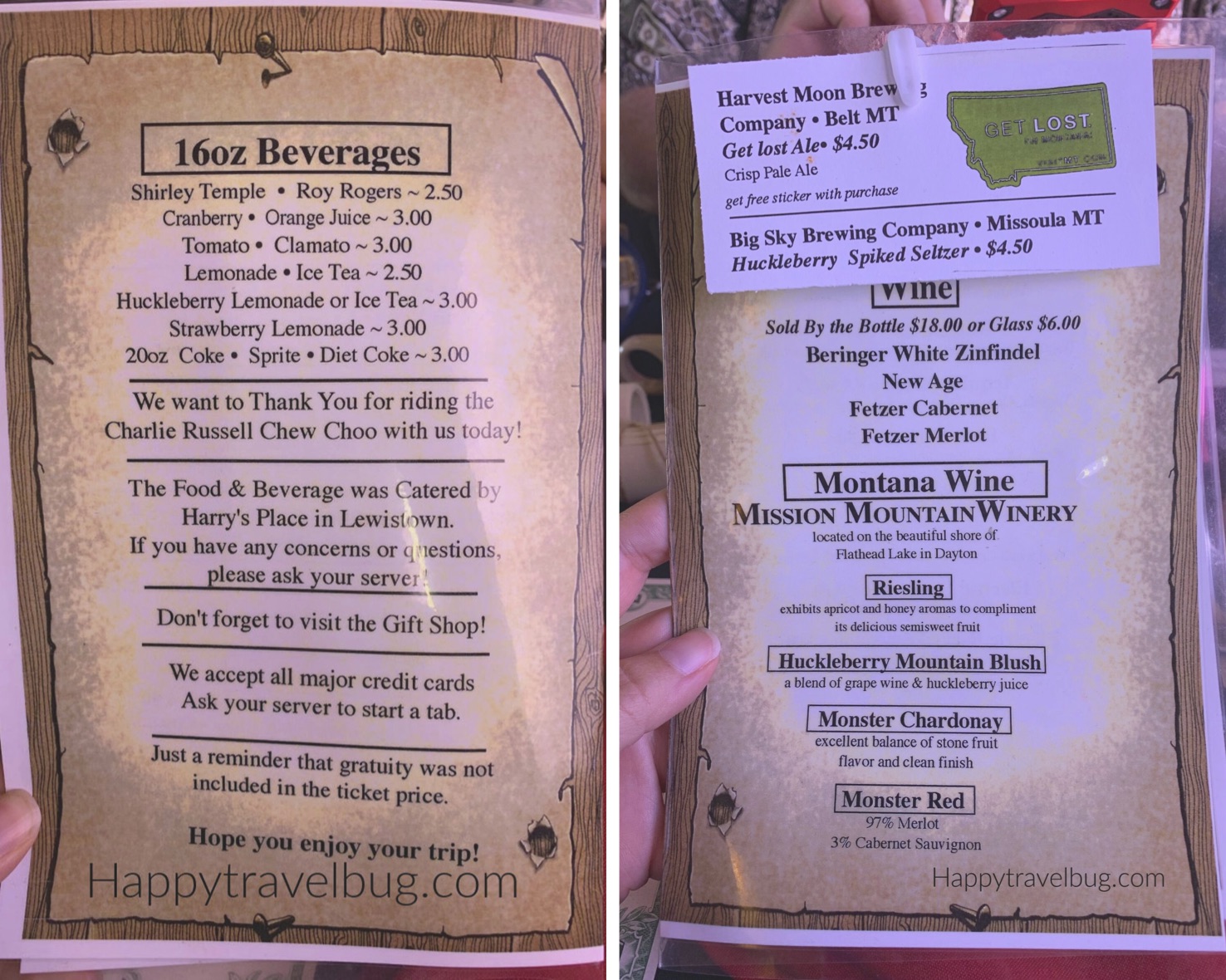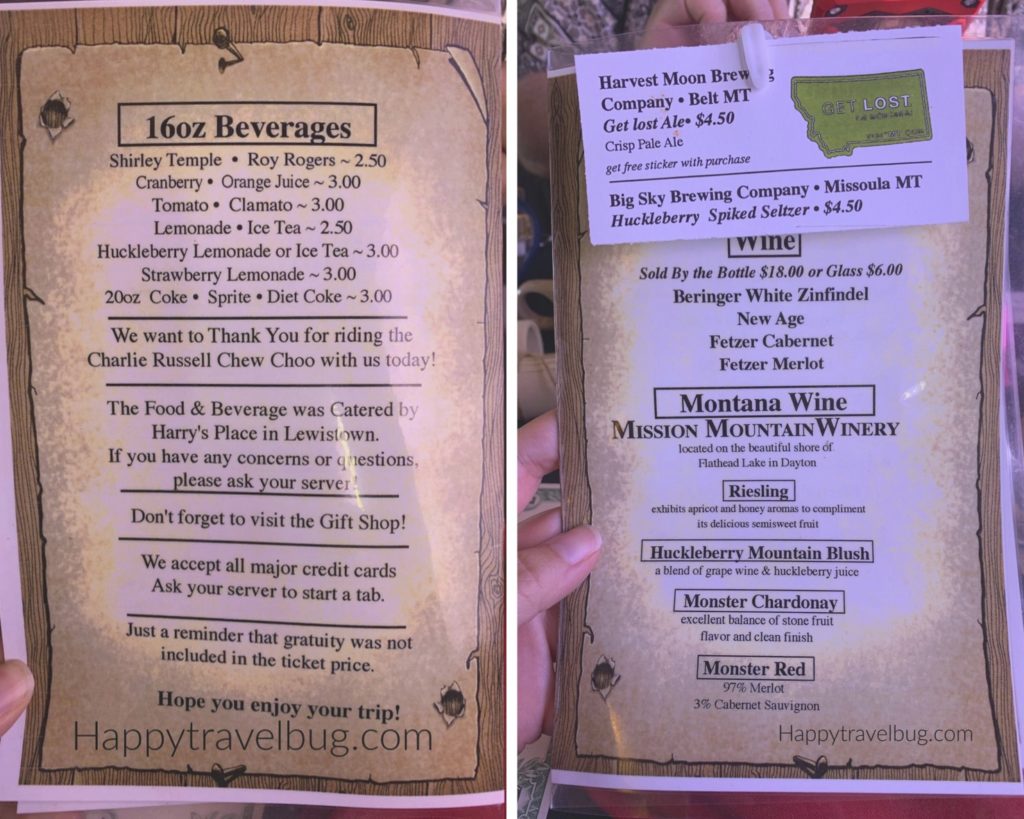 The Food on the Train
There isn't a food menu because everyone is served the same thing for dinner.  If you are a vegetarian or have small children, there are options online when you order your tickets. Make sure you do that ahead so they are prepared for you on the train. But the main meal starts with a salad.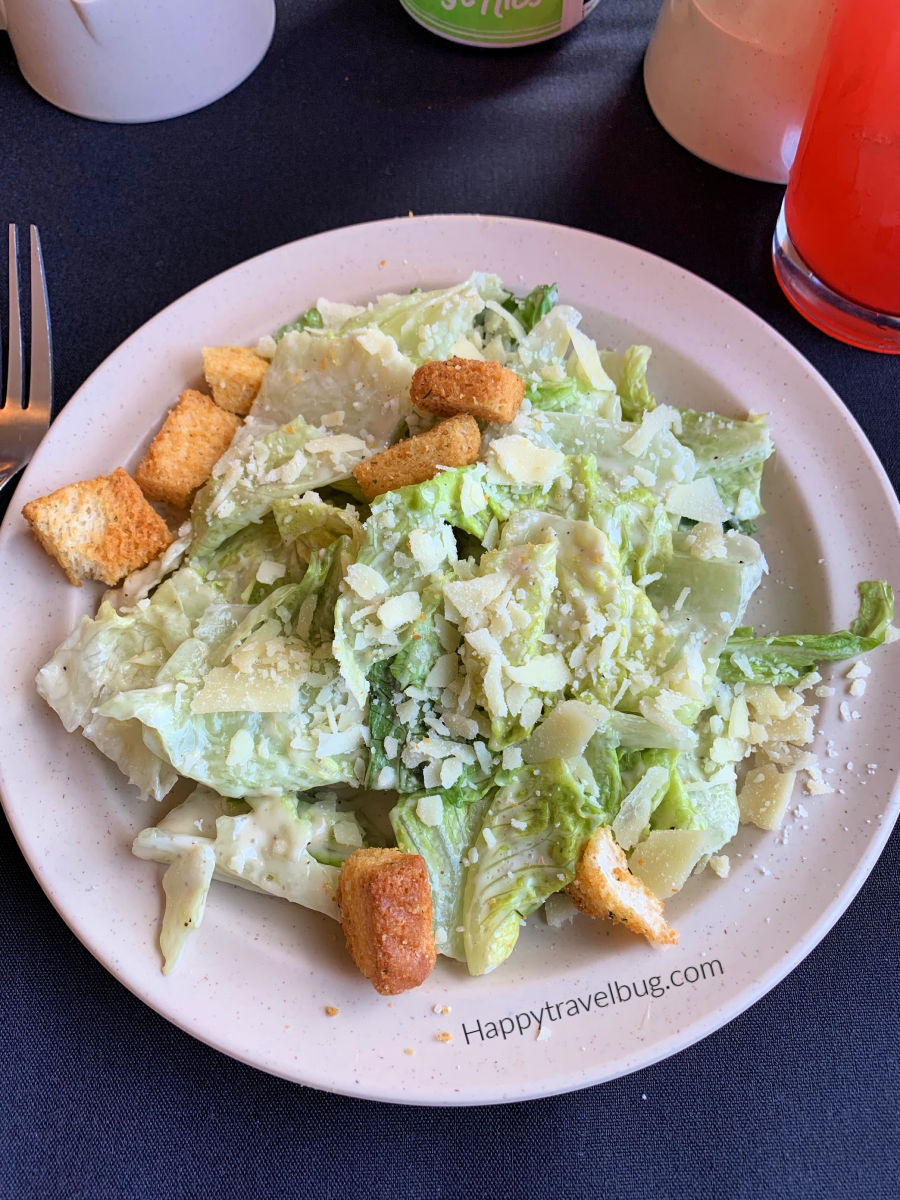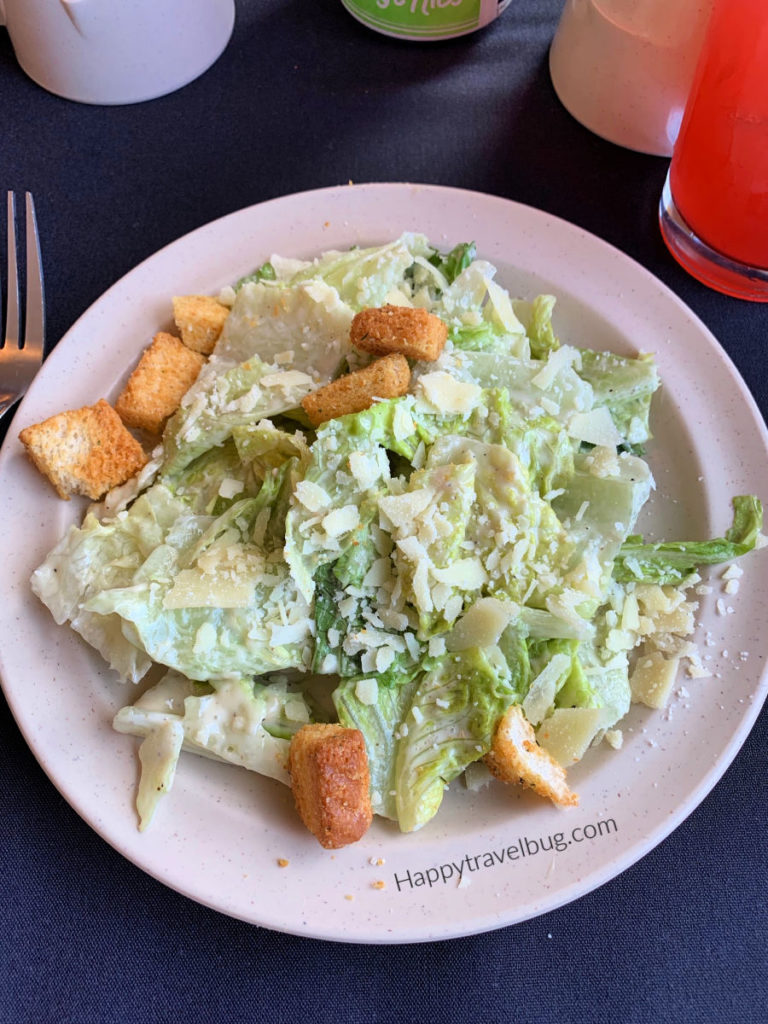 Then moves on to the main course of prime rib, potatoes and a watermelon slice. There are different amounts of doneness that you can pick from as seen below.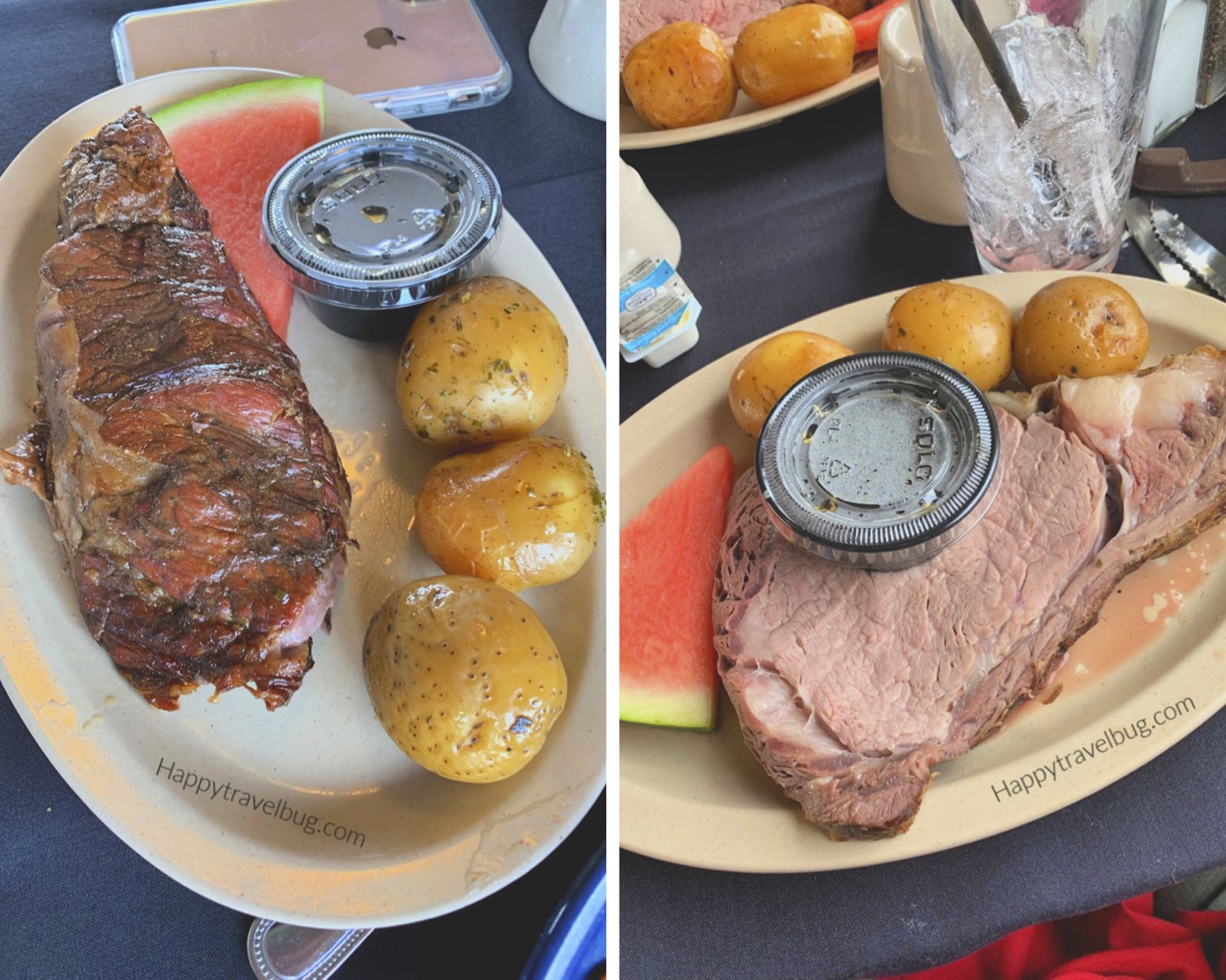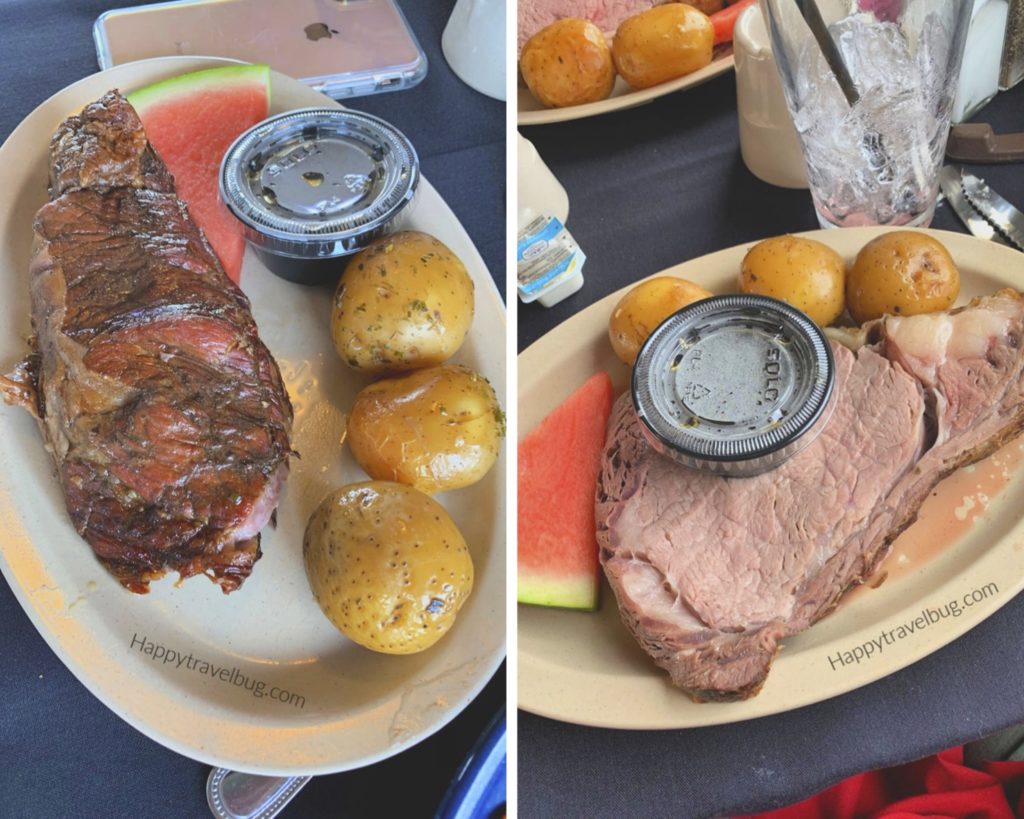 The vegetarian option is lasagna instead of the prime rib along with everything else.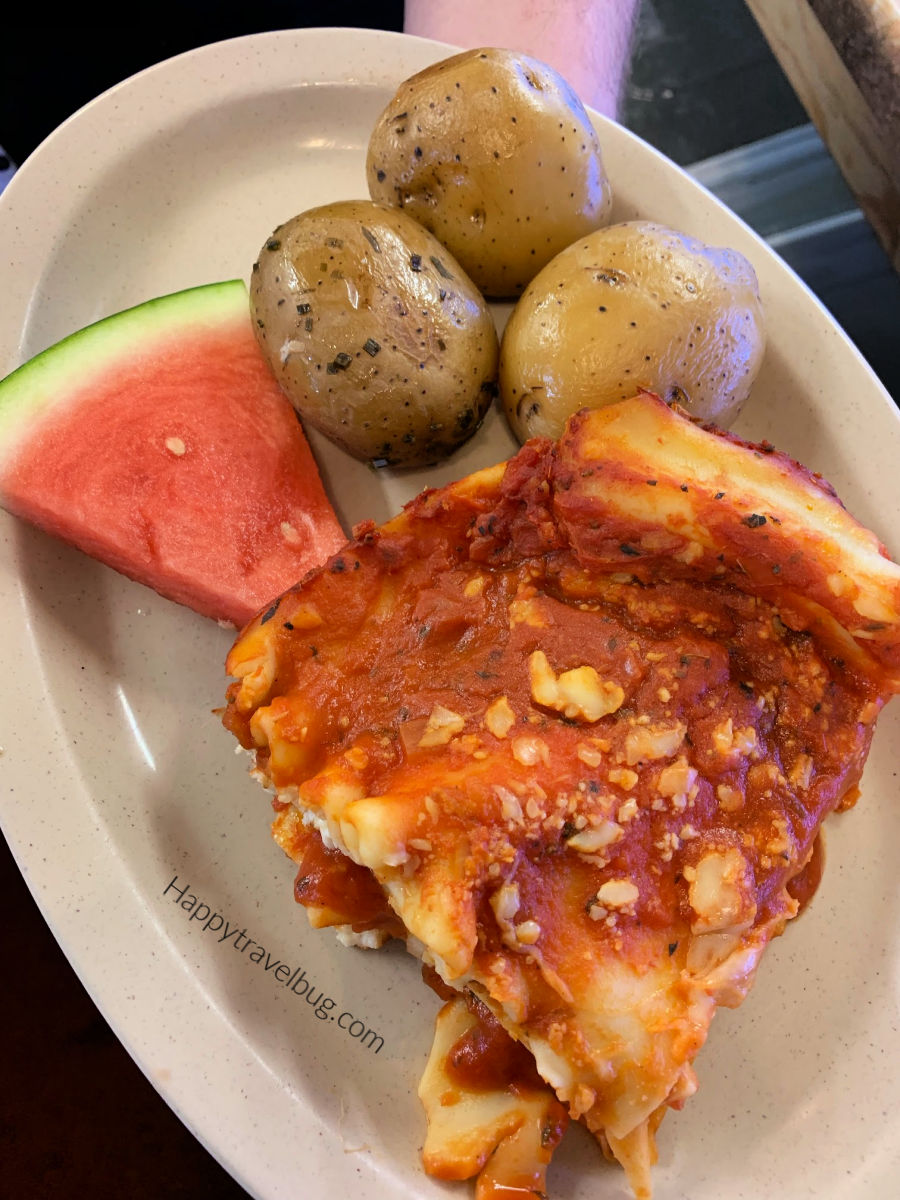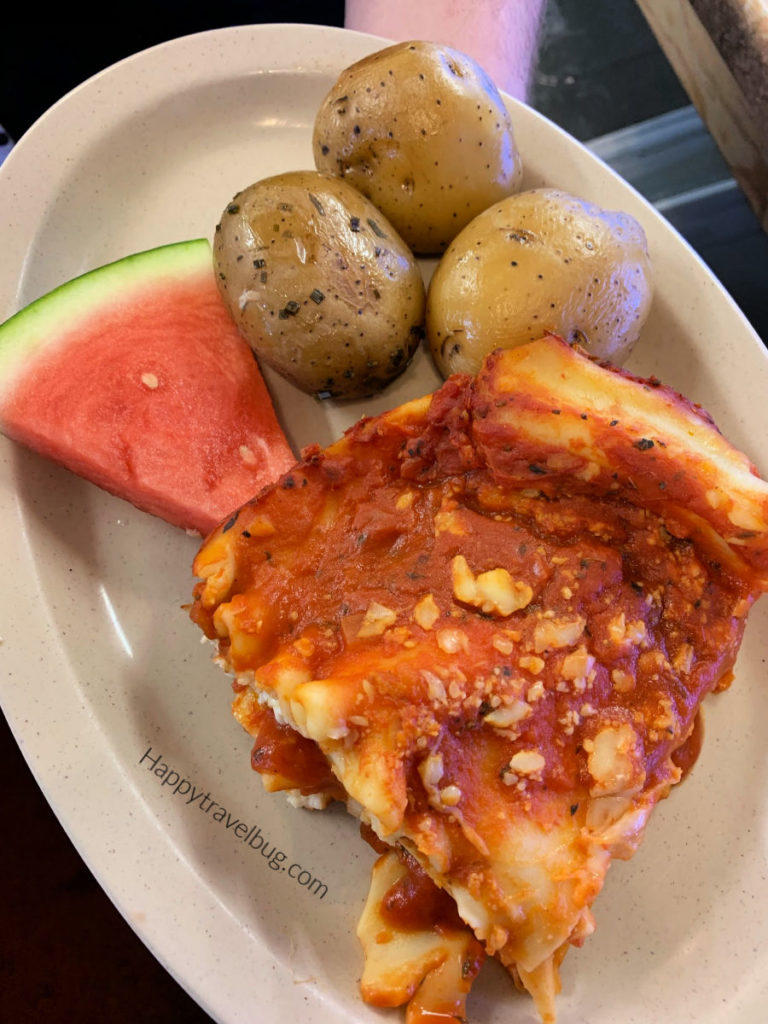 And there is a lovely selection of desserts to end the meal.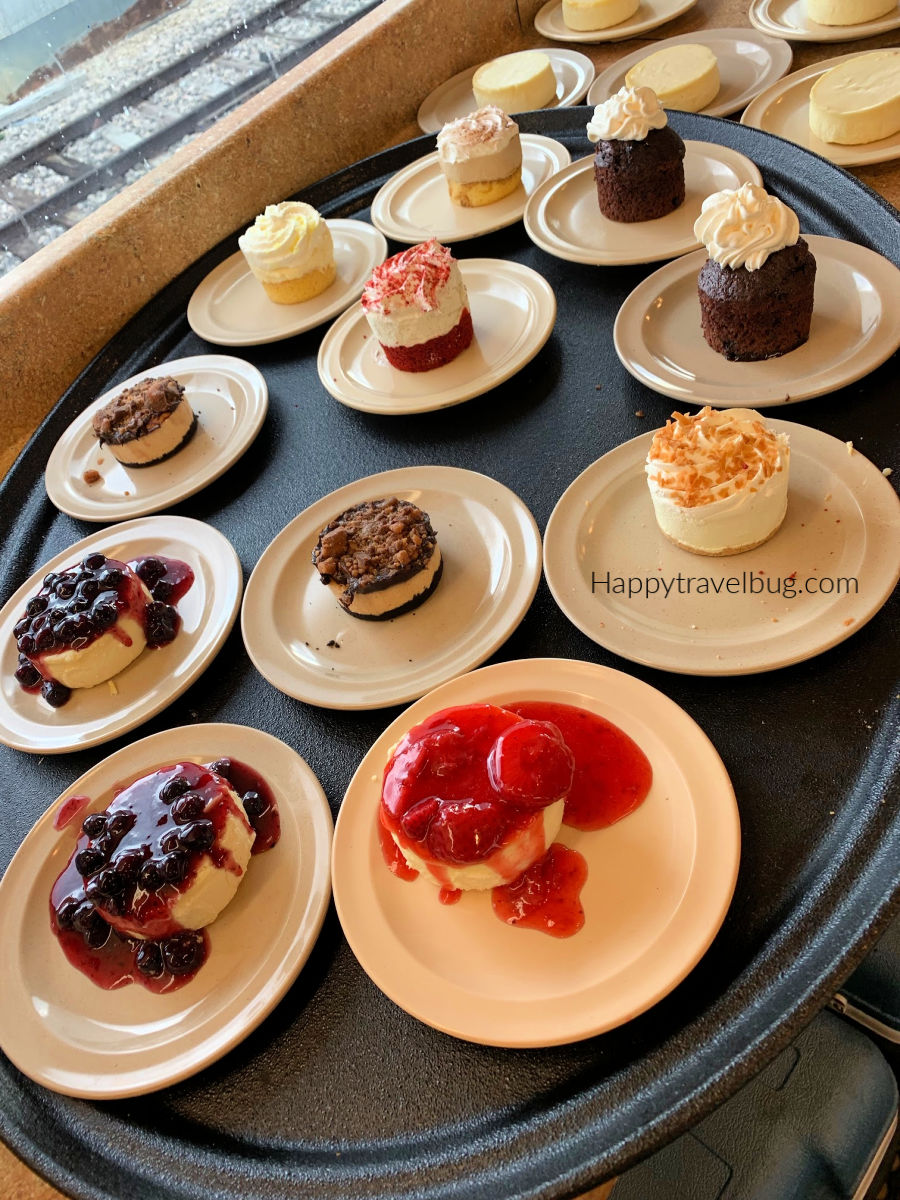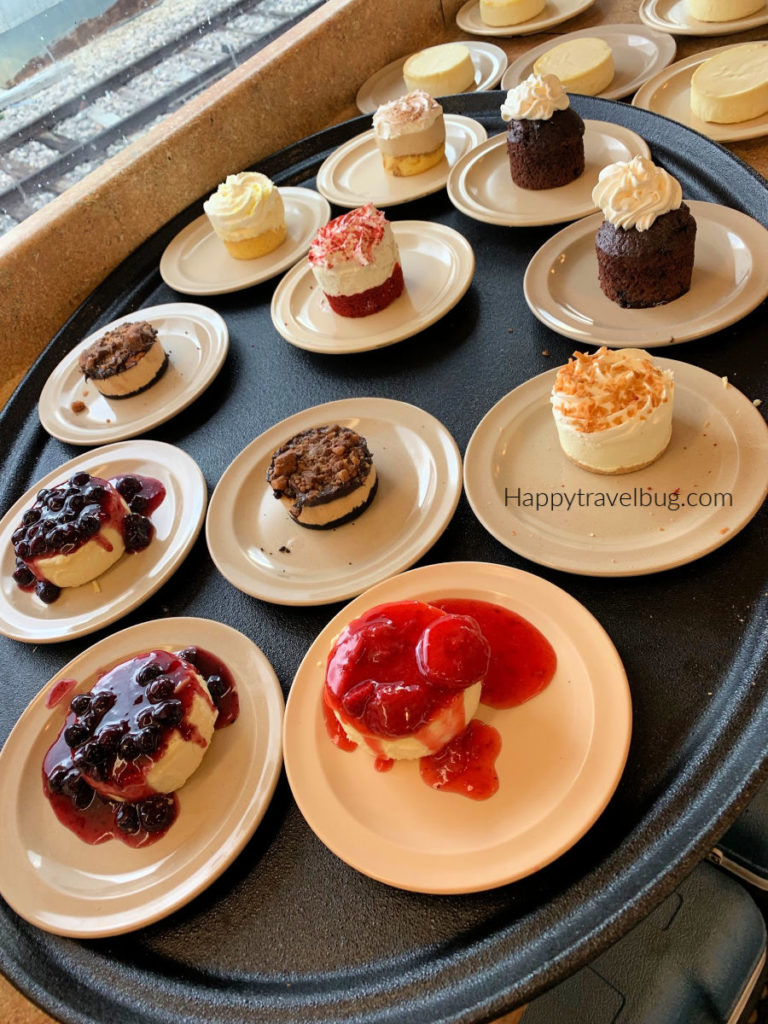 I went with the peanut butter and chocolate one because I love that combination. It was so creamy and yummy.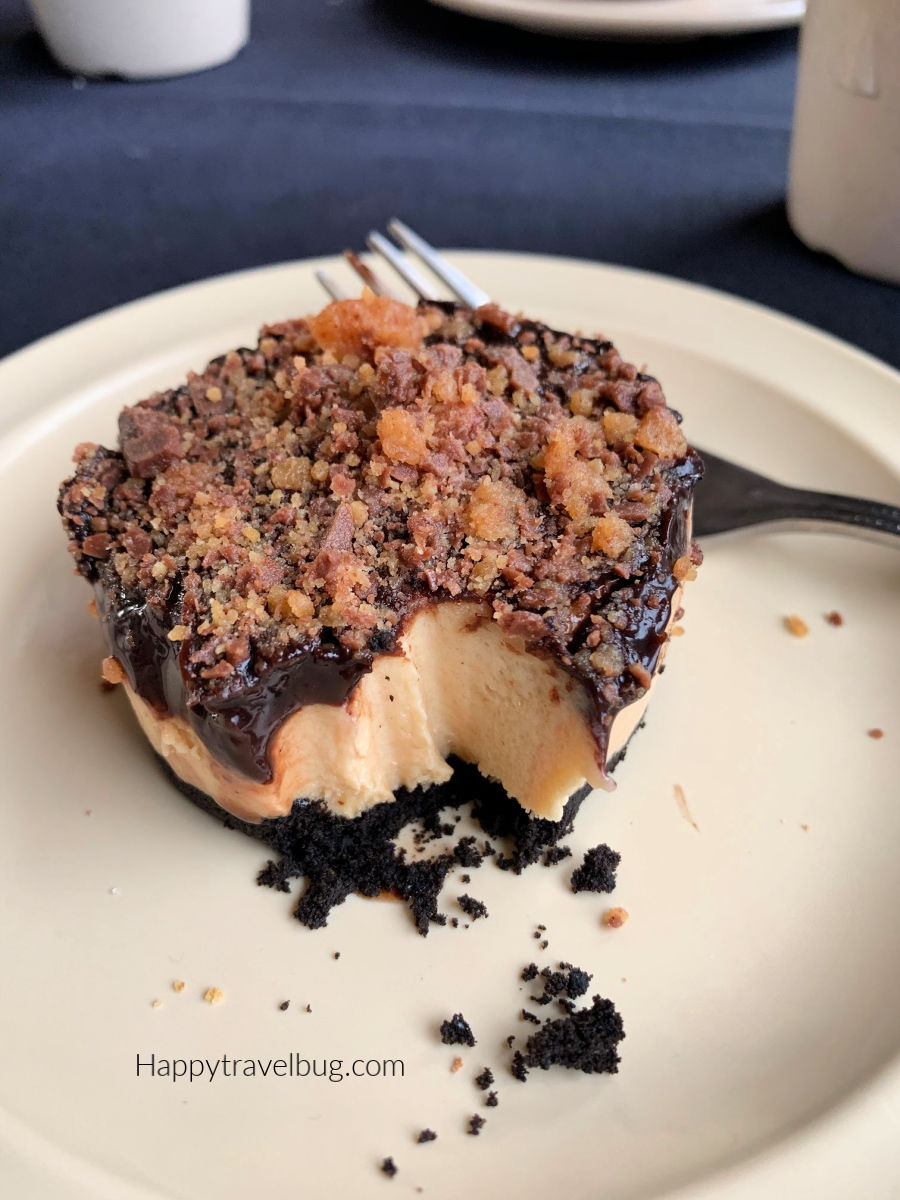 The Scenery from the Train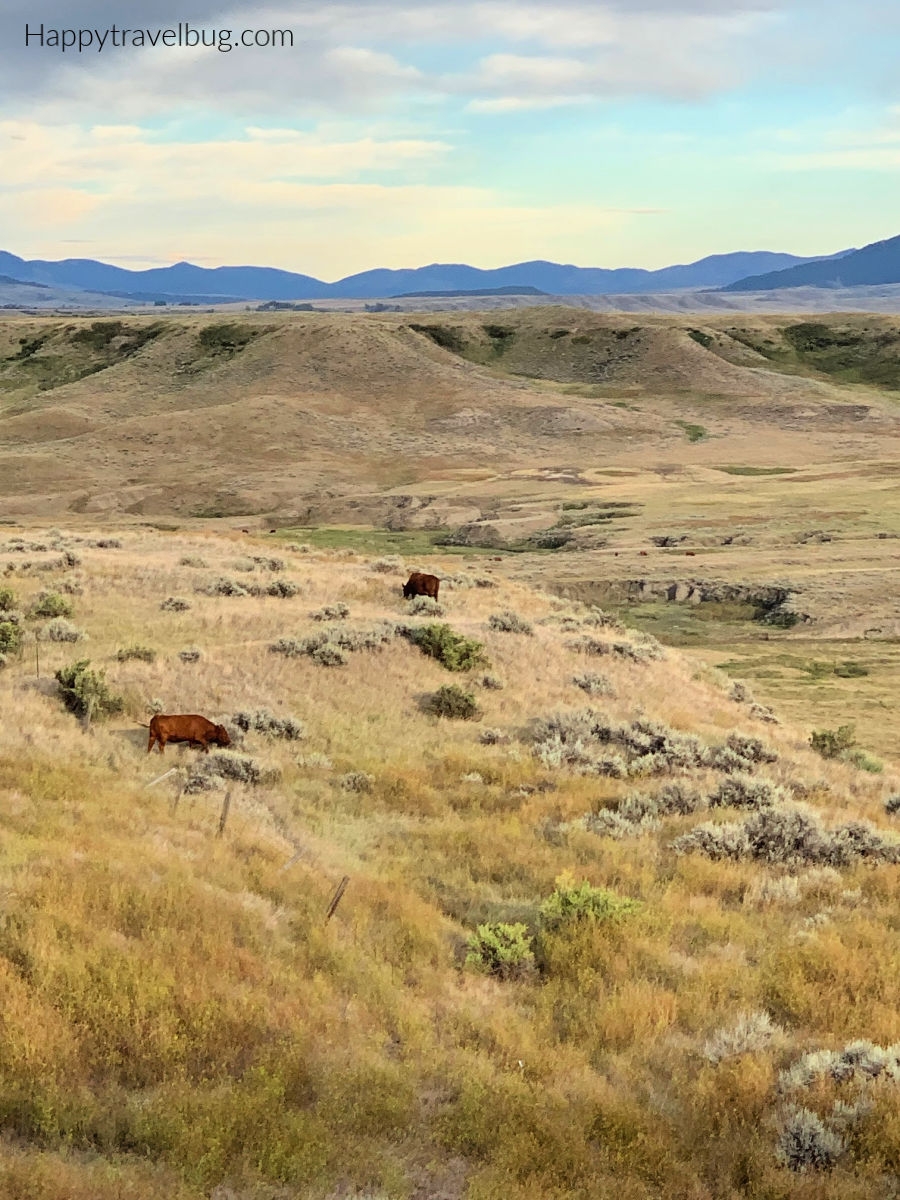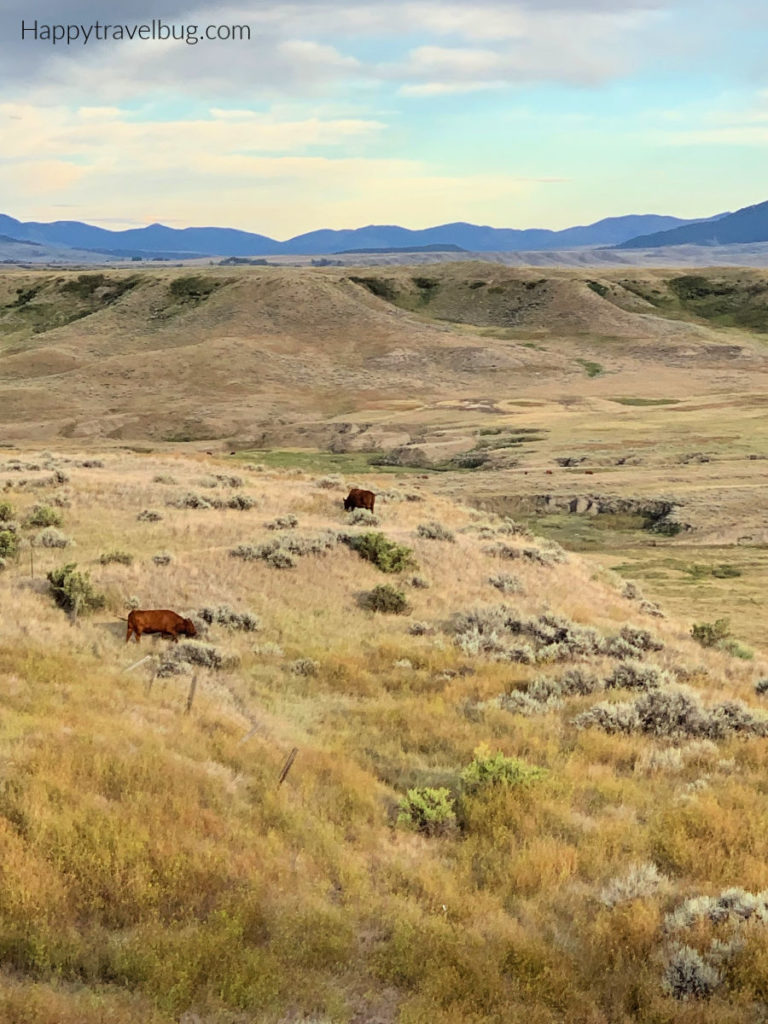 As you are served dinner, the scenery that you enjoy is beautiful. Each table has a big picture window to see it all. There is even a bit of description of some of the more interesting moments. Like the picture below is from the movie Broken Arrow.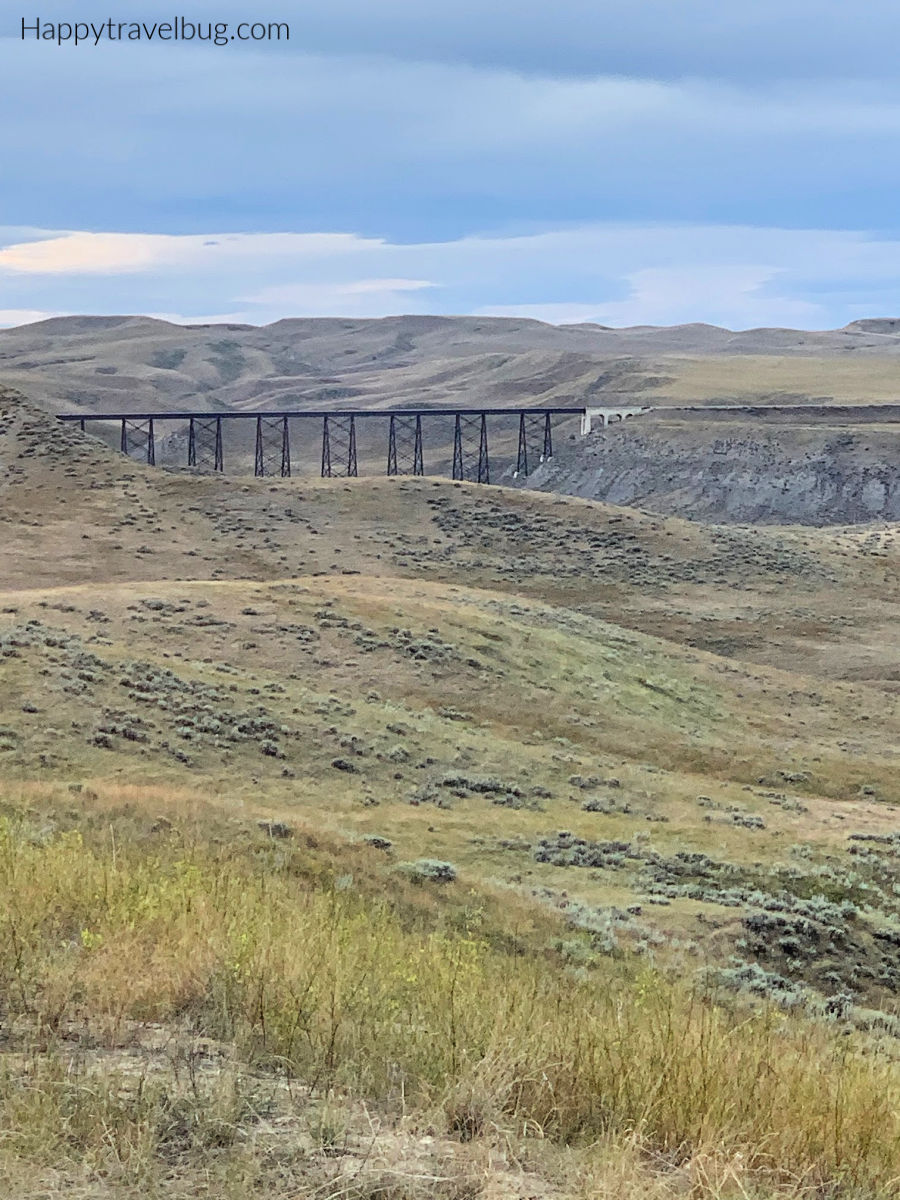 The man doing the talking happened to be right by our table. And you can see how each table has that big window as well.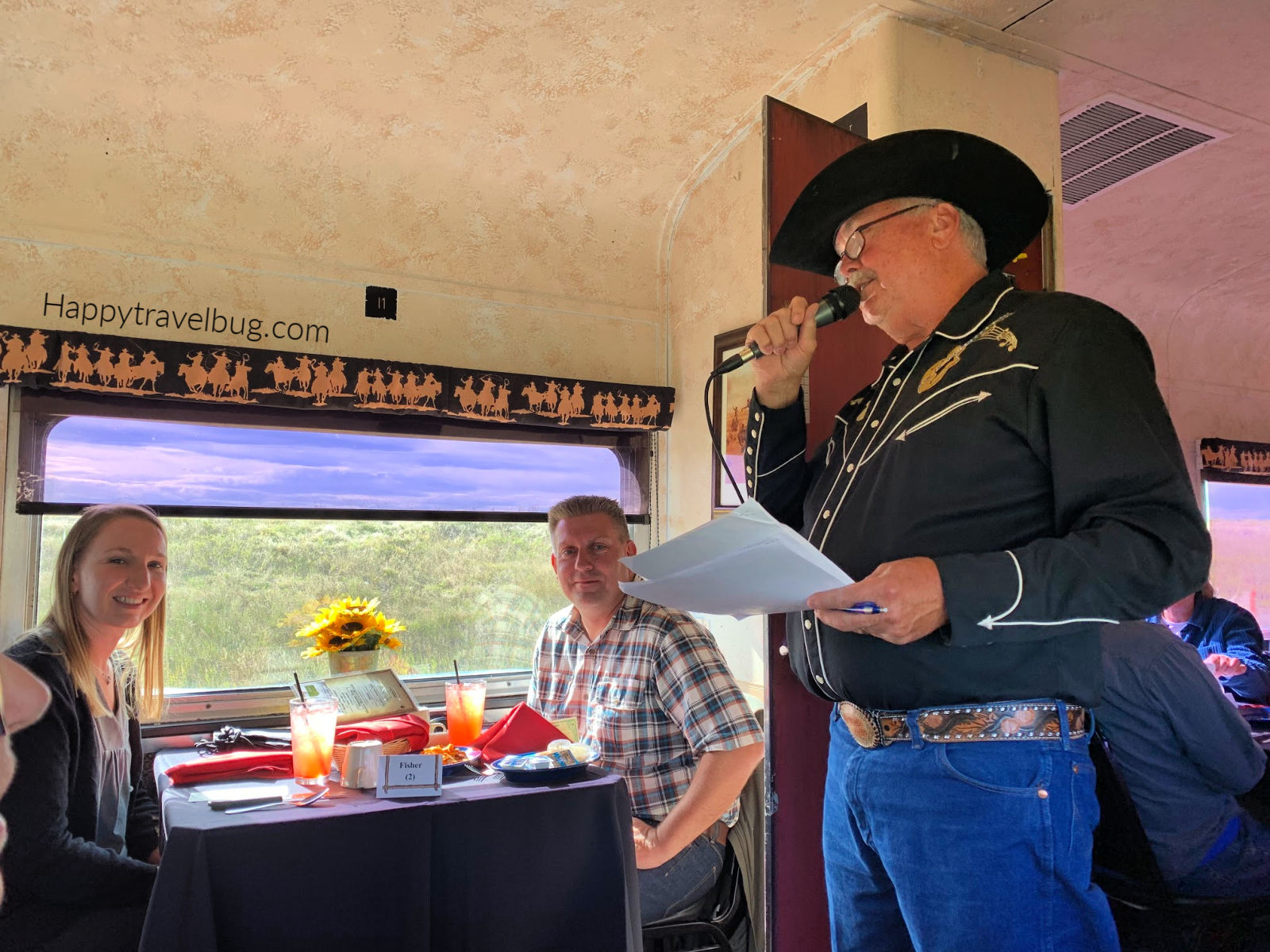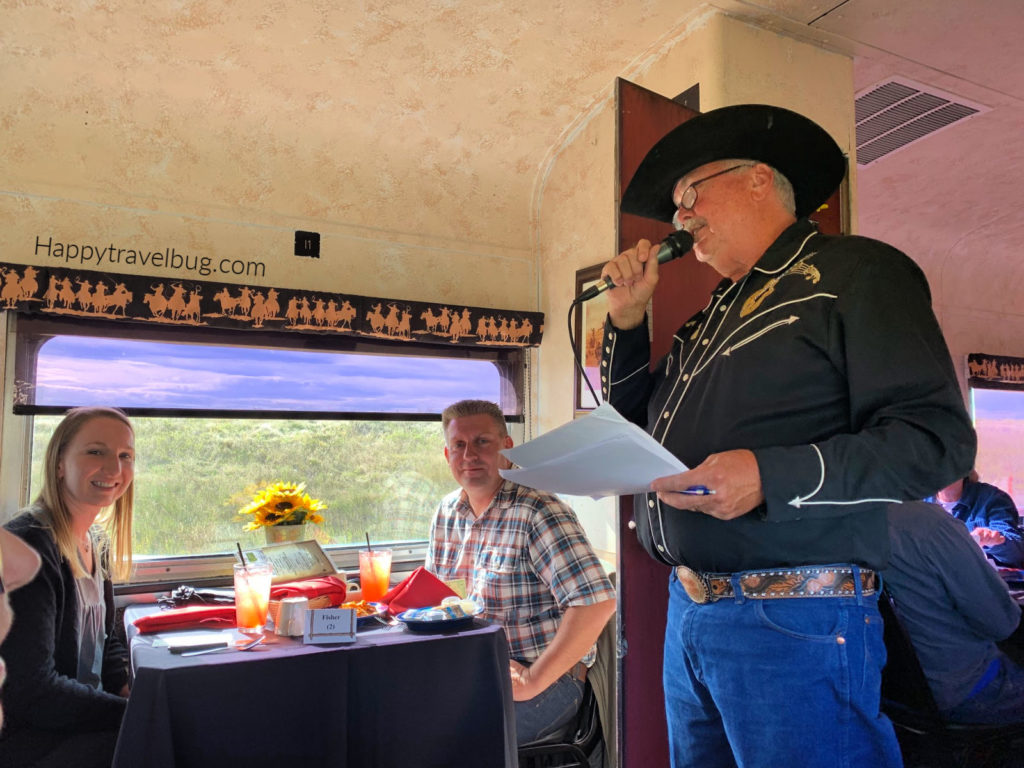 There is never a dull moment while you are eating because you have so much to enjoy out the window. I really enjoyed the scenery.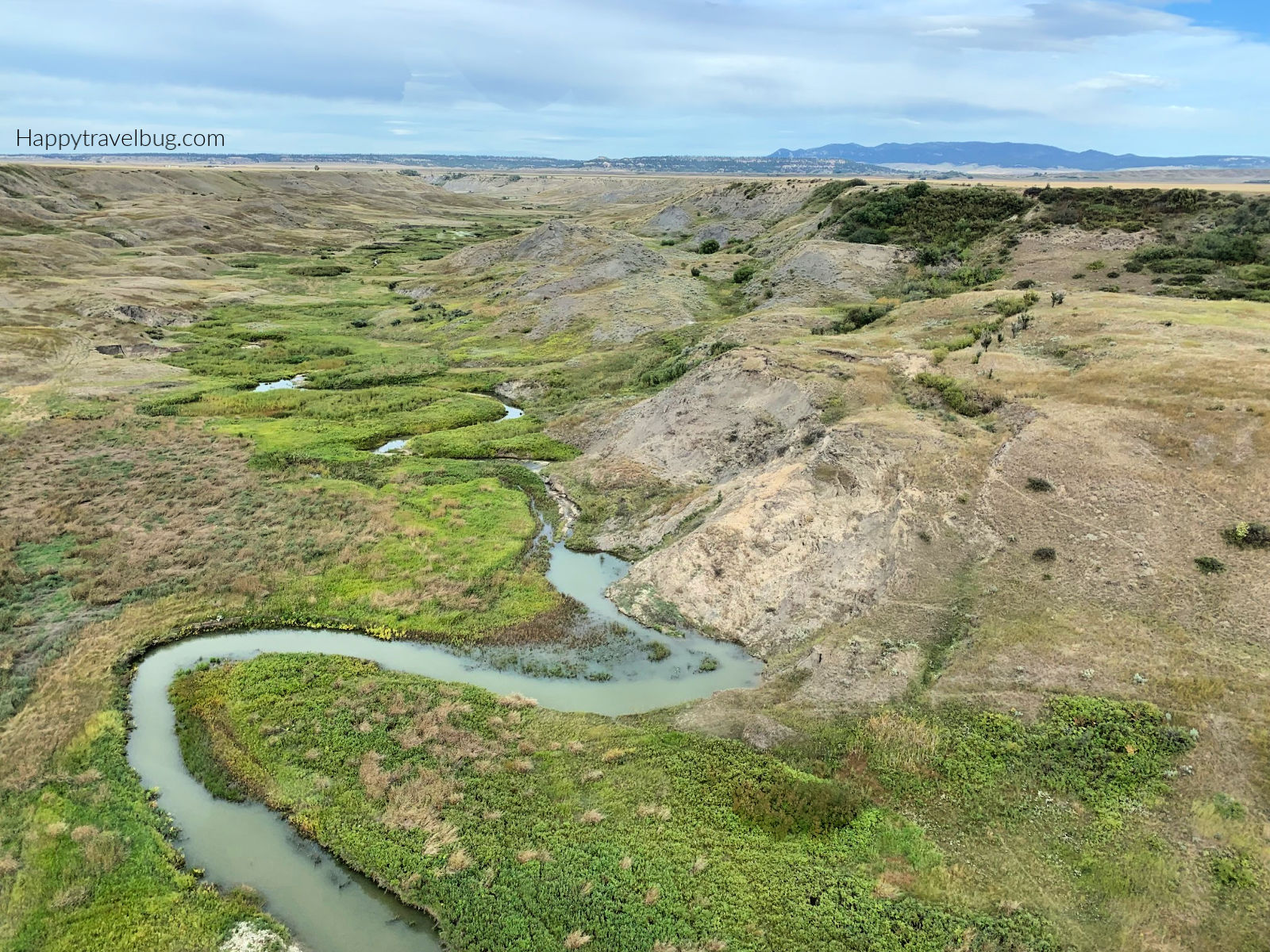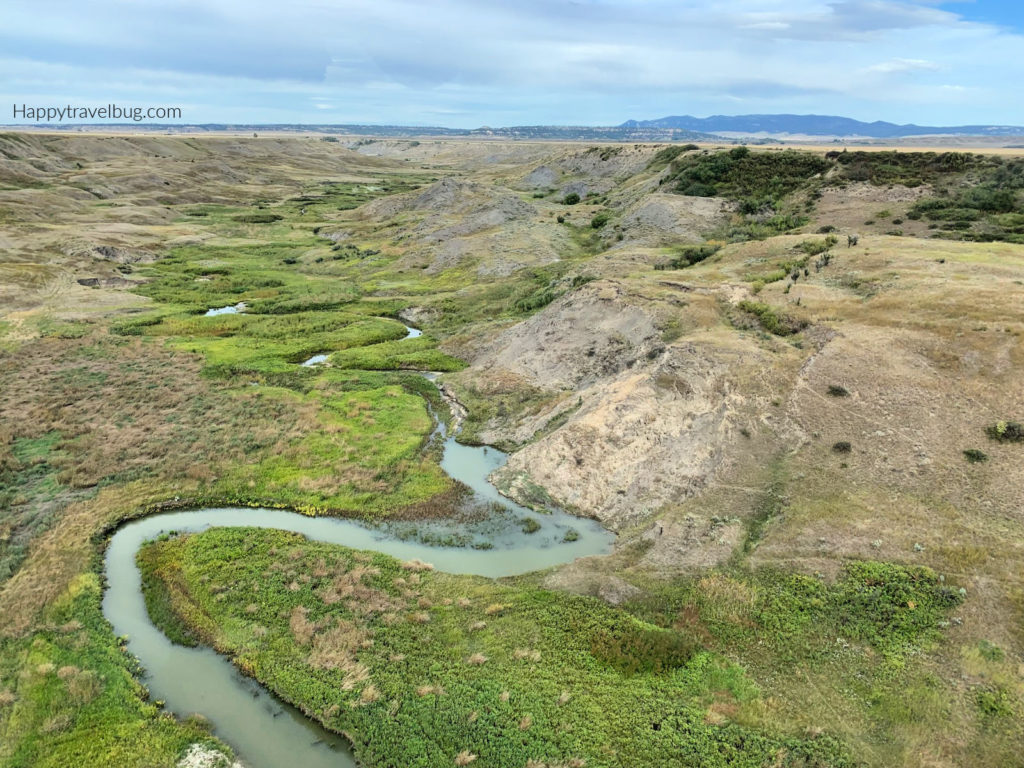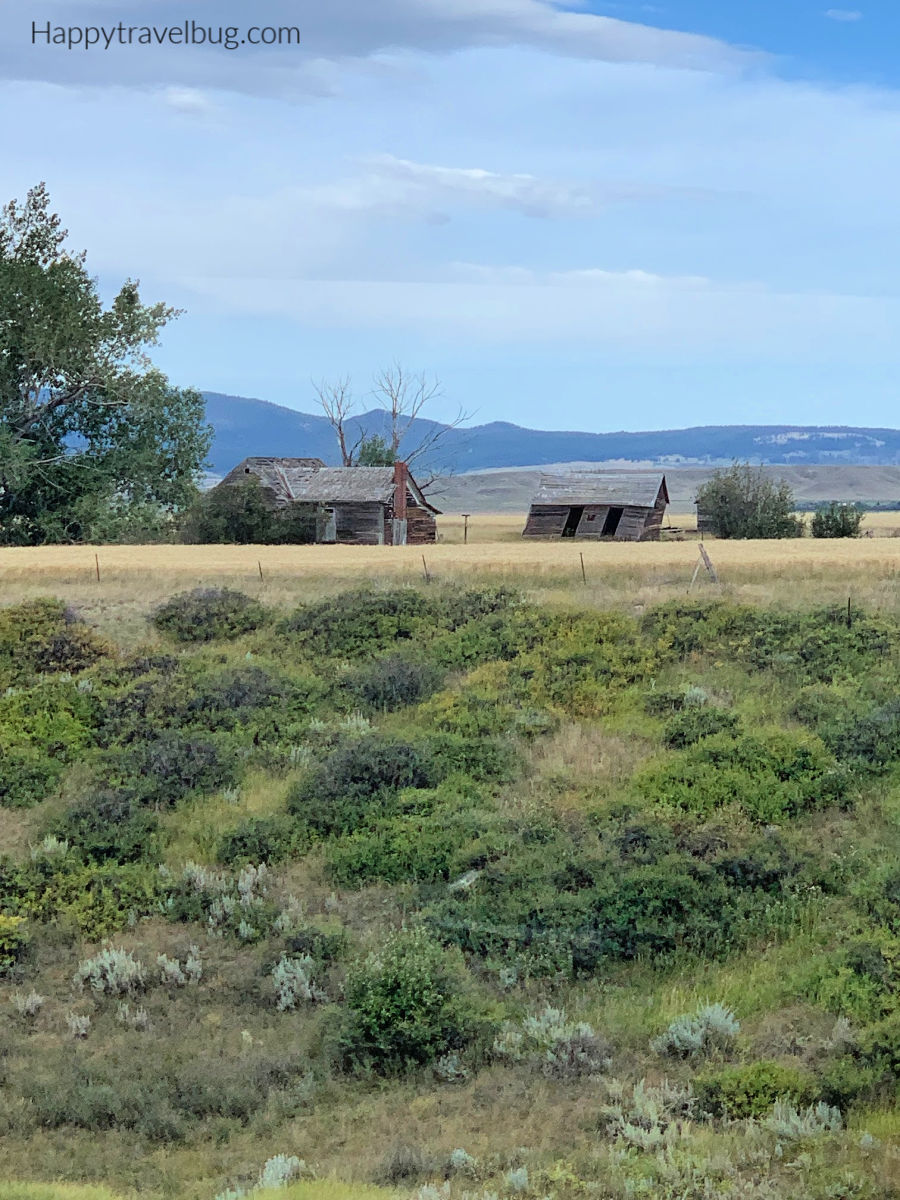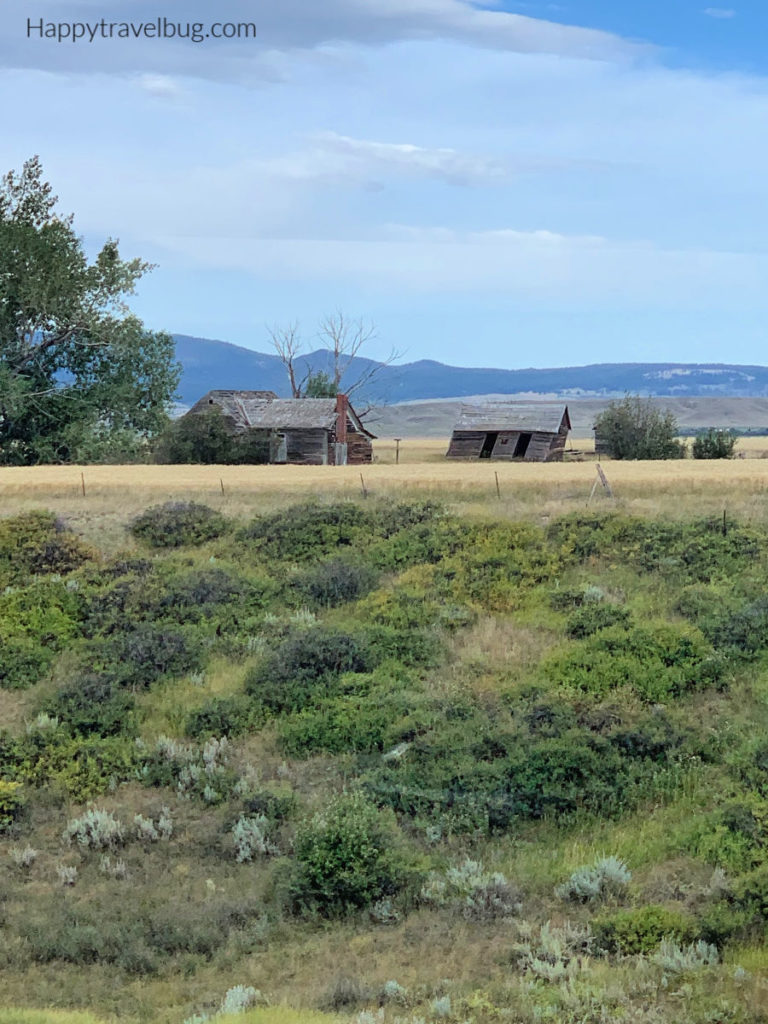 Especially as the sun started to set and the big Montana sky looked amazing.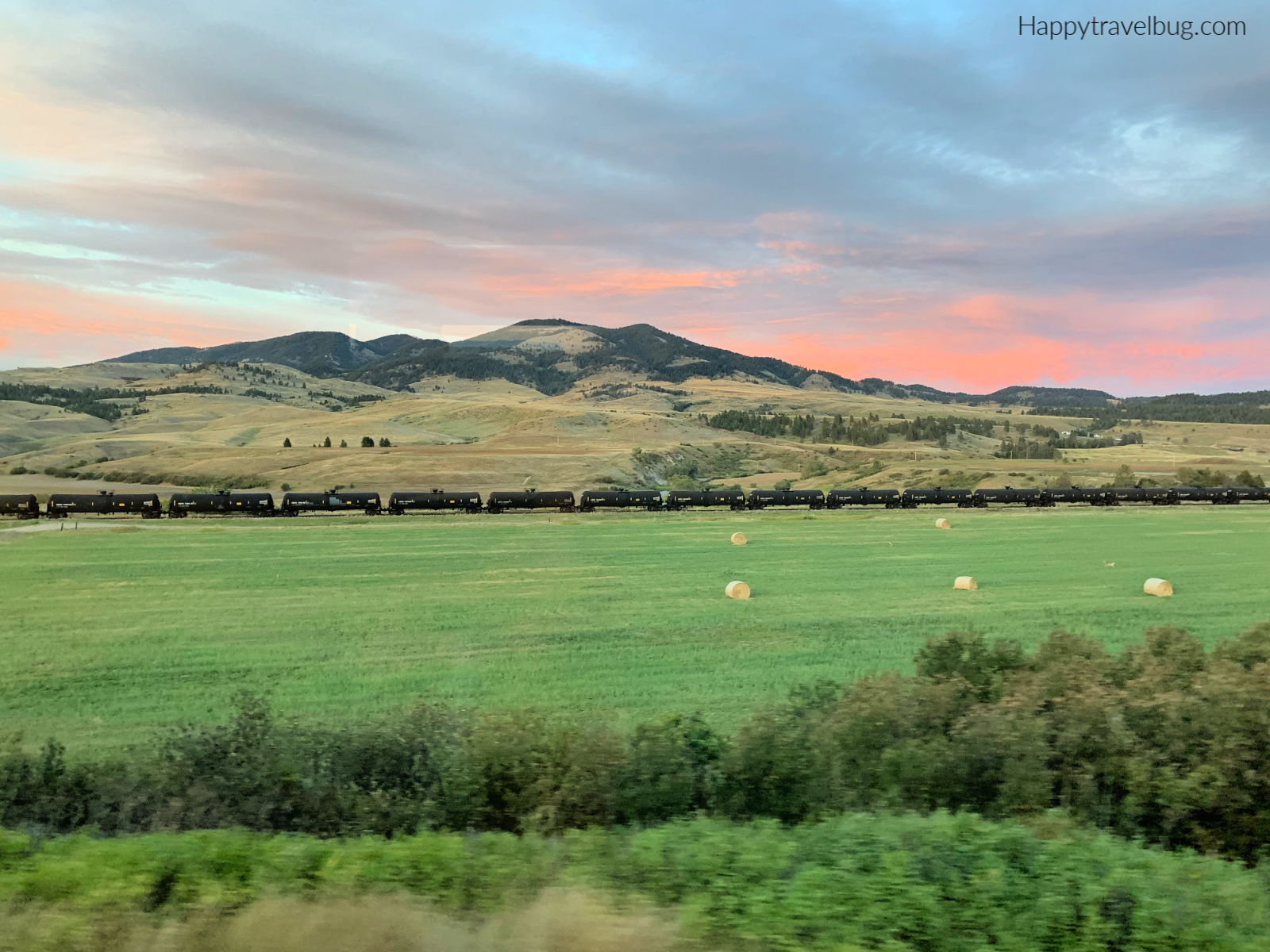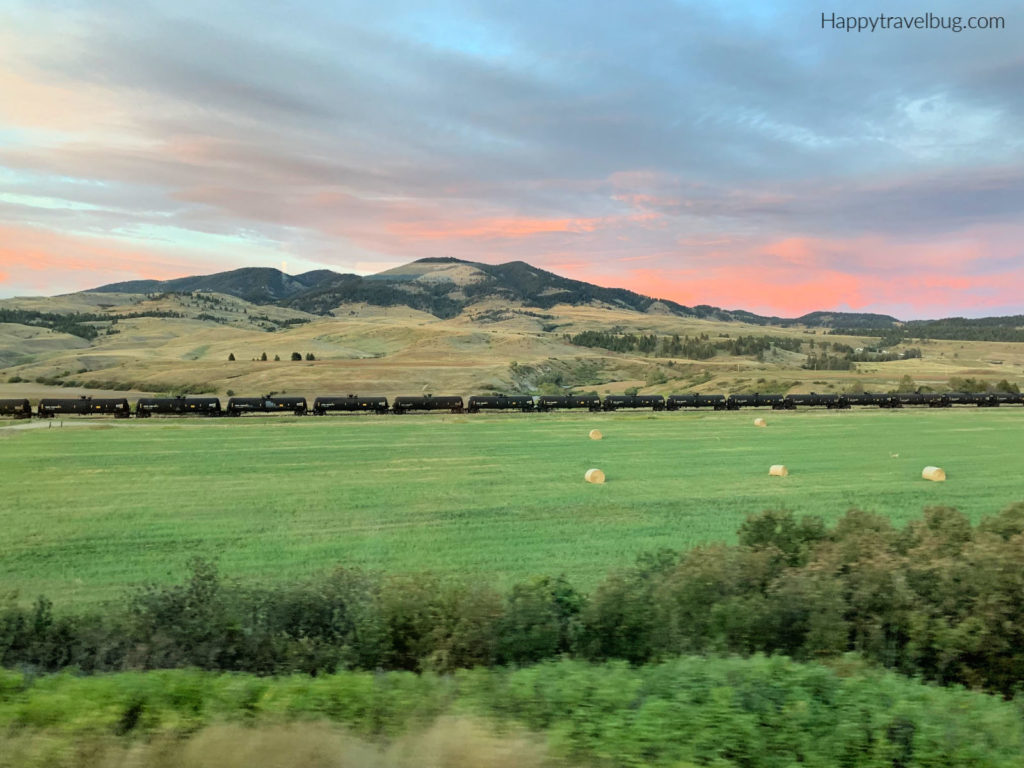 I can't leave out some of the fun things to see inside the train as well.  Like these adorable couples who were definitely dressed the part for the train ride. I love how much they were into the whole theme.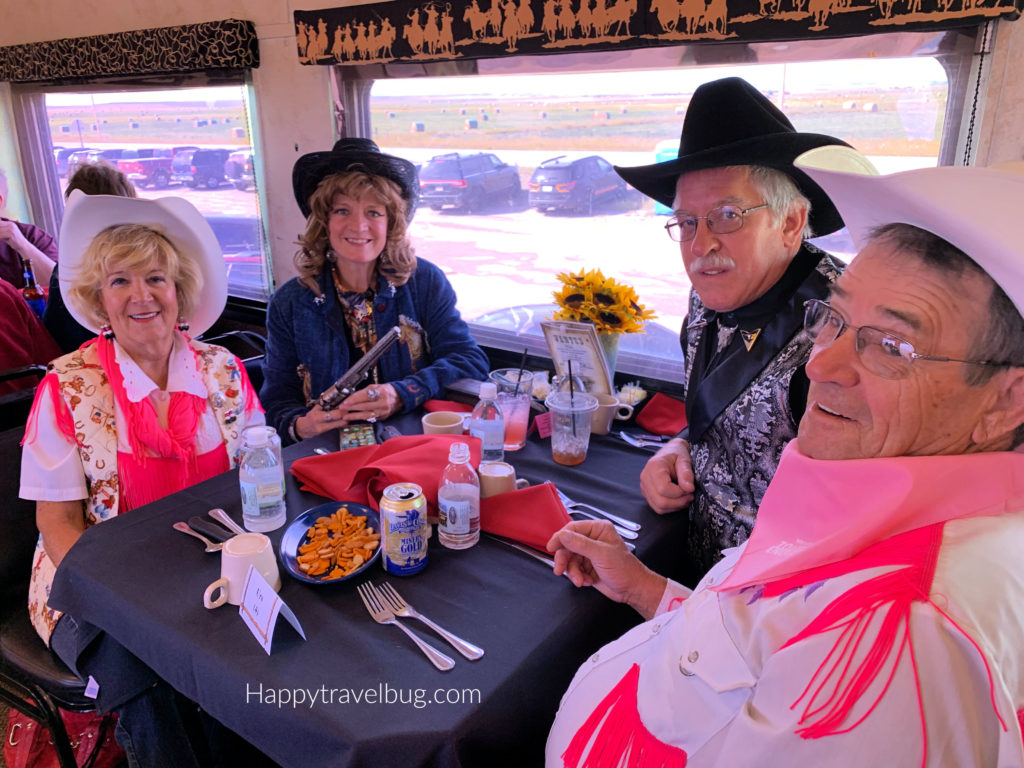 The Entertainment
After everyone is finished eating and all the plates are cleared, there is a little commotion outside the train.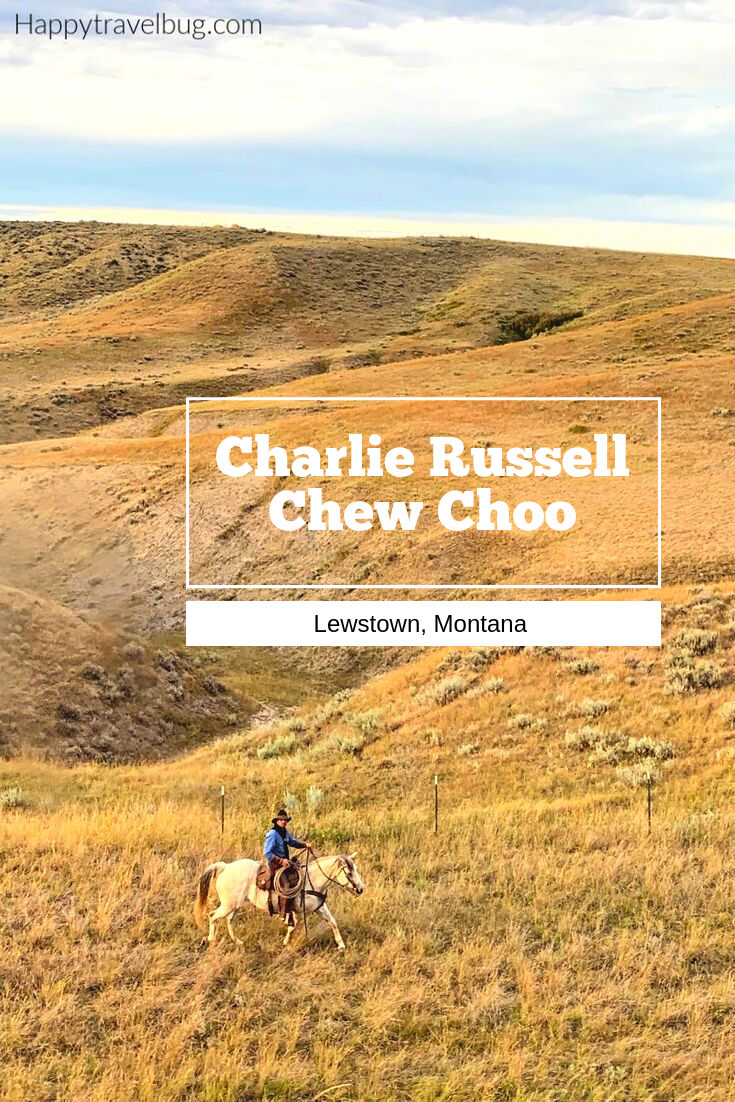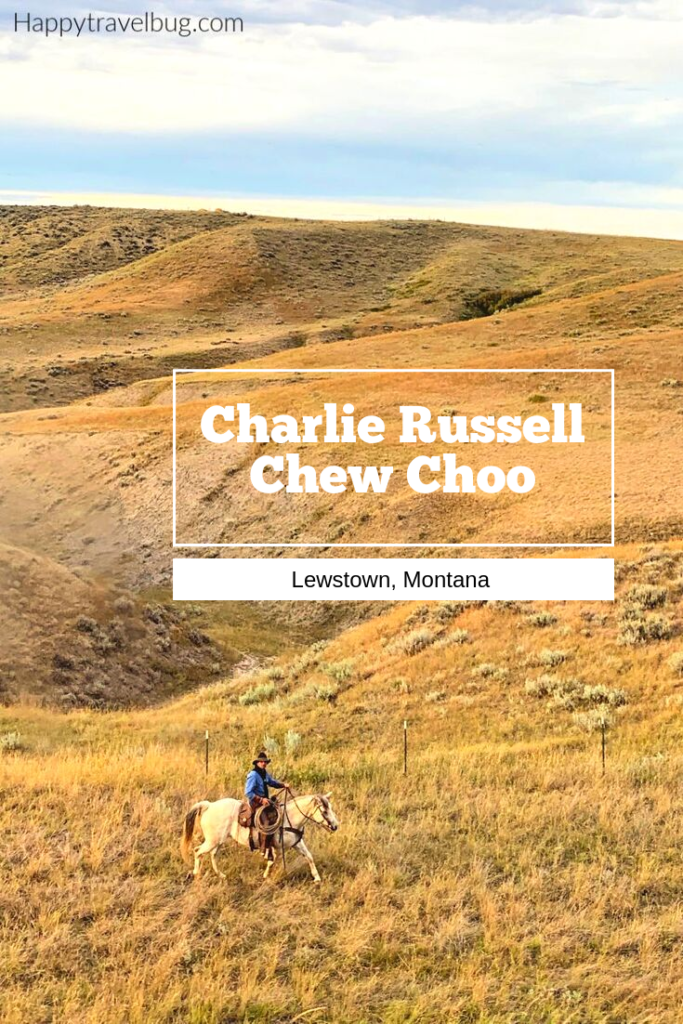 You notice some cowboys on horses starting to approach the train.  And then you realize they plan to rob it (pretend of course). On the other side there is a saloon with women hanging around. This is when the train rolls to a stop and the saloon girls climb aboard.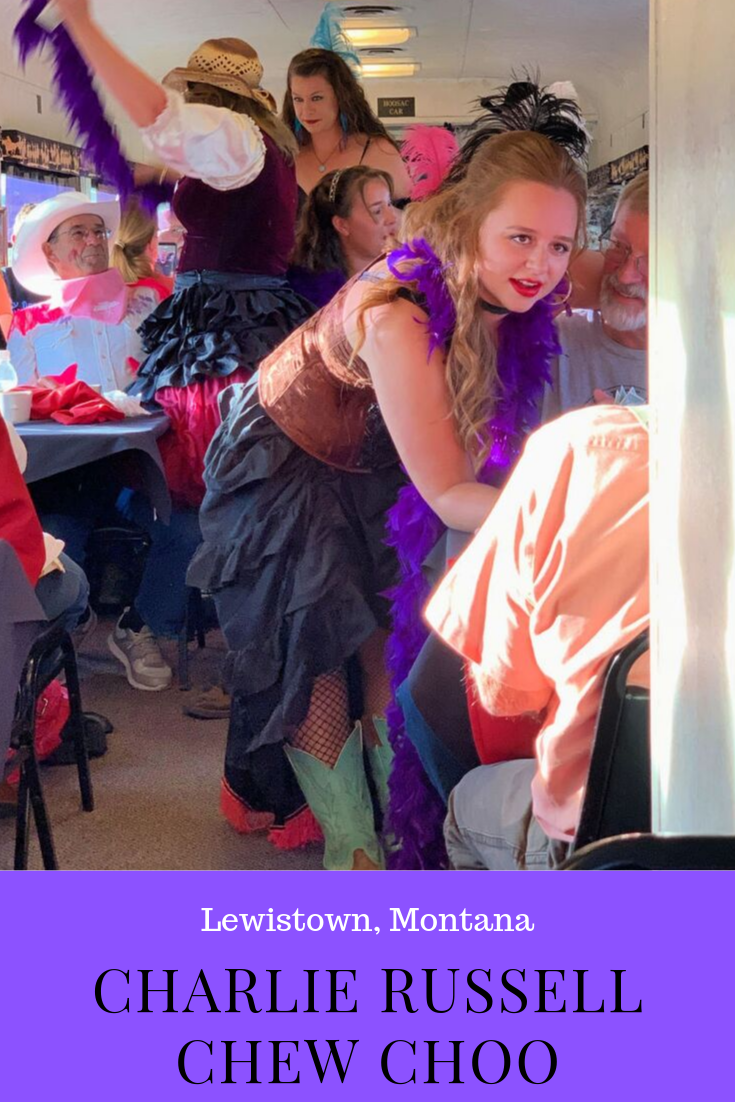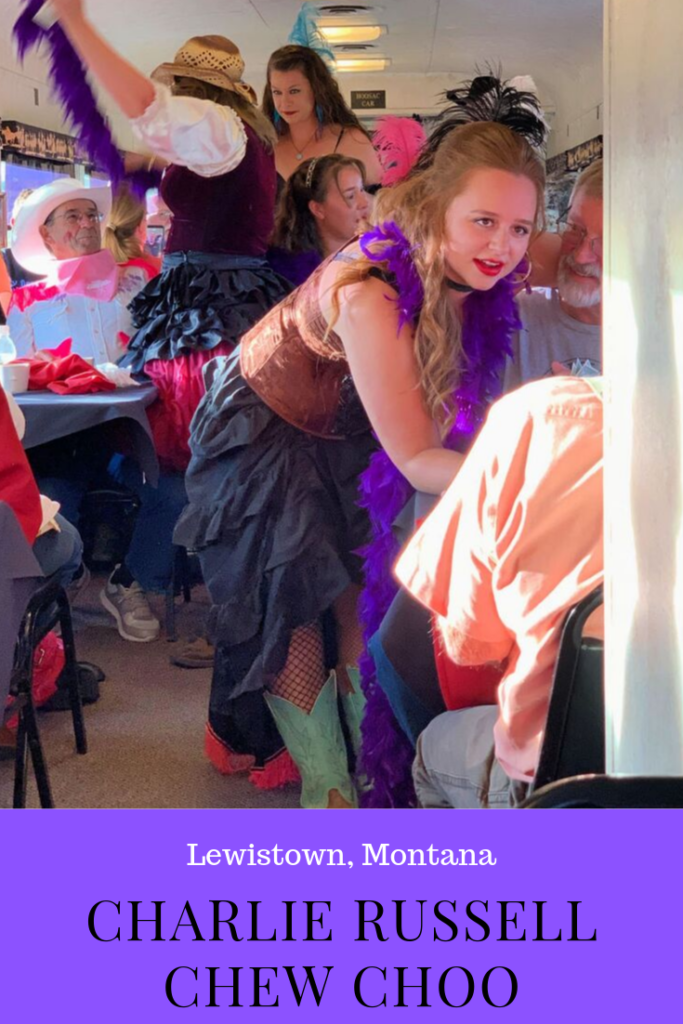 The cowboys also come aboard and it is just a lot of fun for everyone. Nothing to fear. 🙂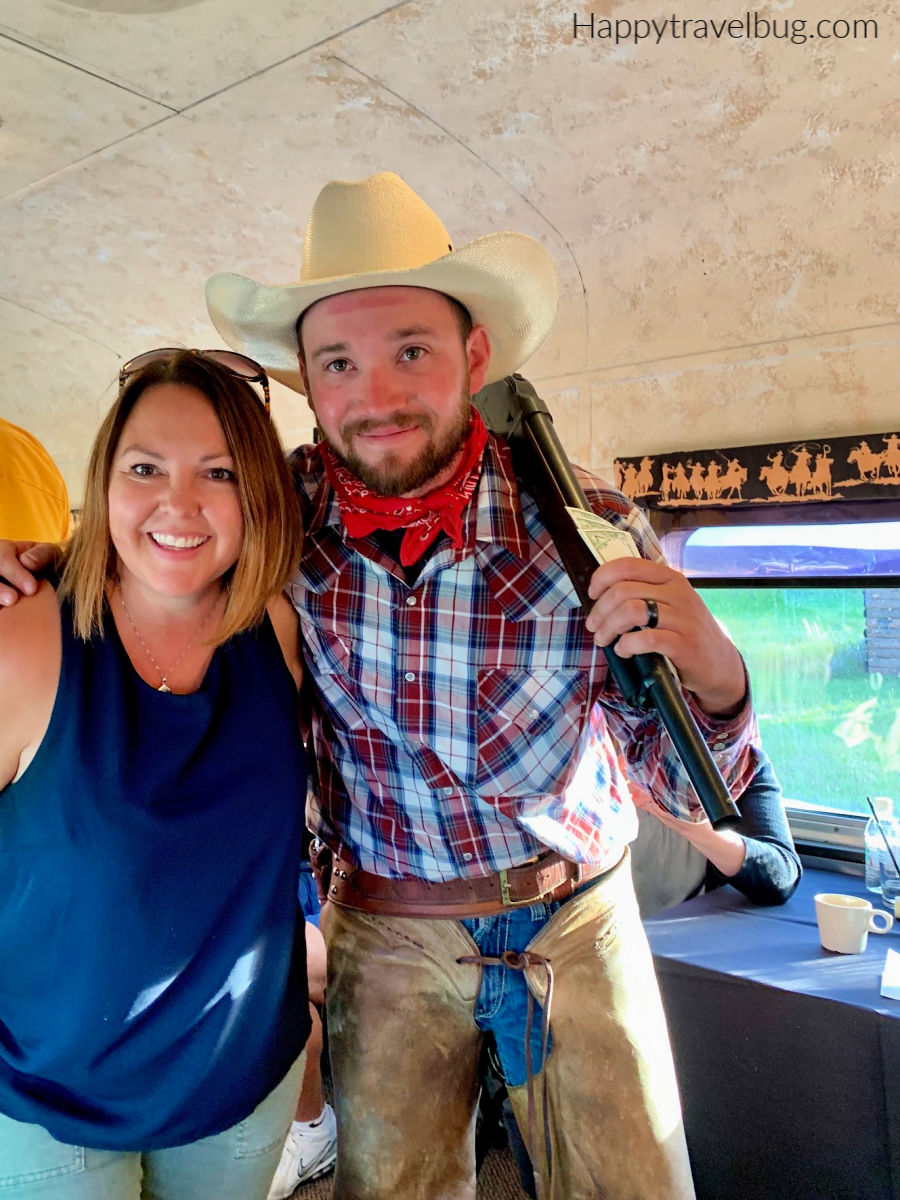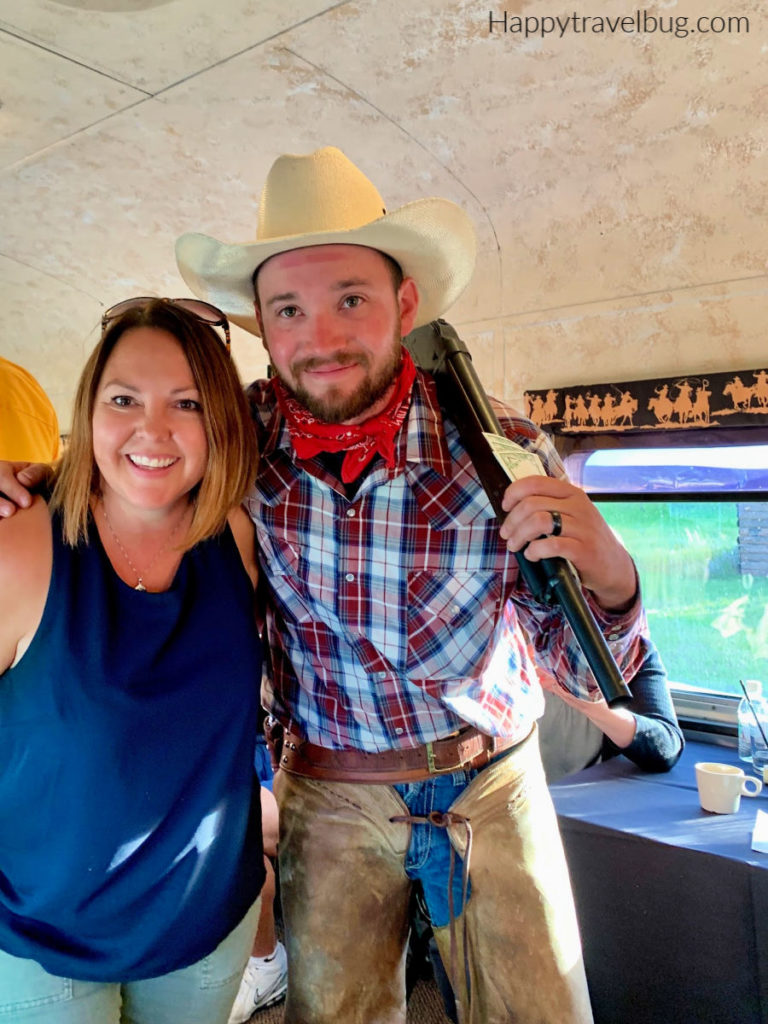 After all of that commotion we set back toward the end of our ride.  But even that was entertaining because we had a singing cowboy who did a great job of pointing out birthdays and anniversaries, as well as singing some fun songs.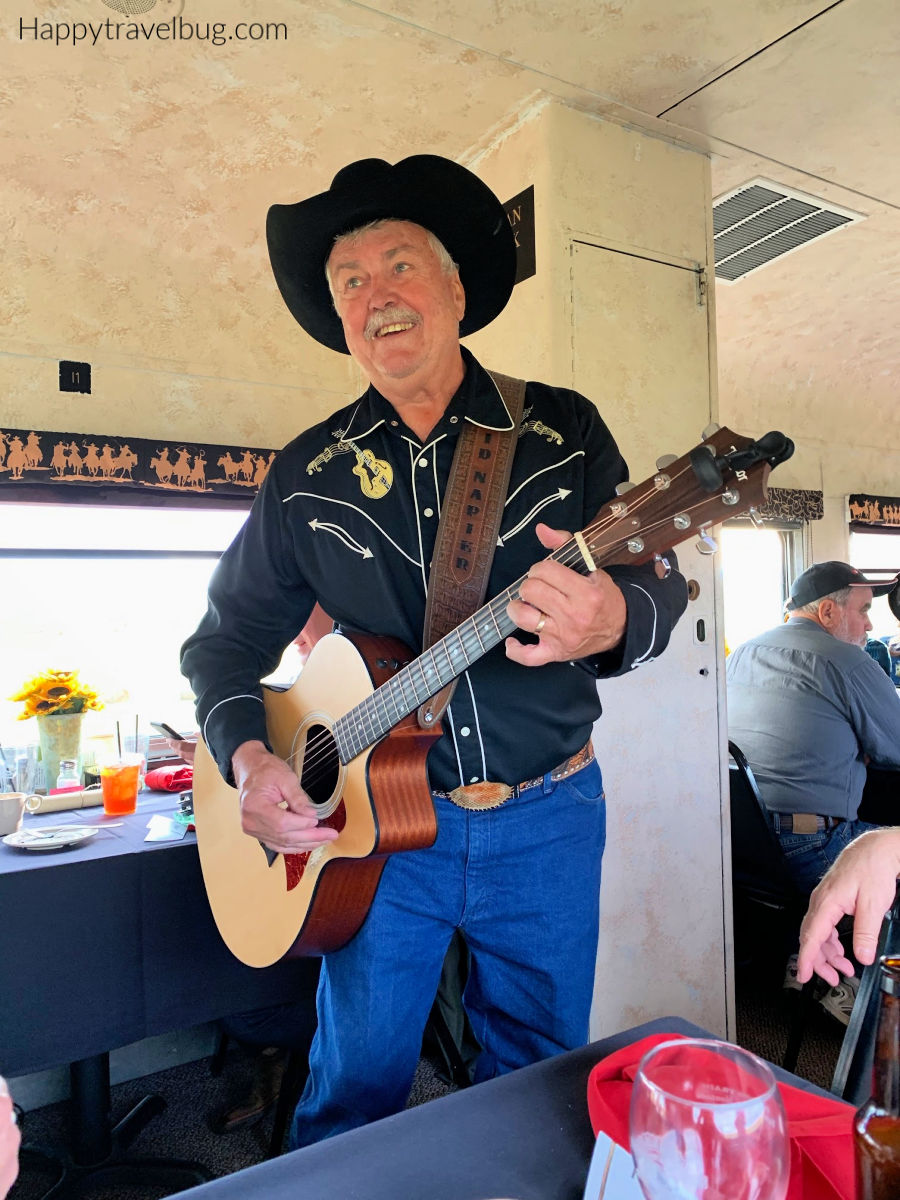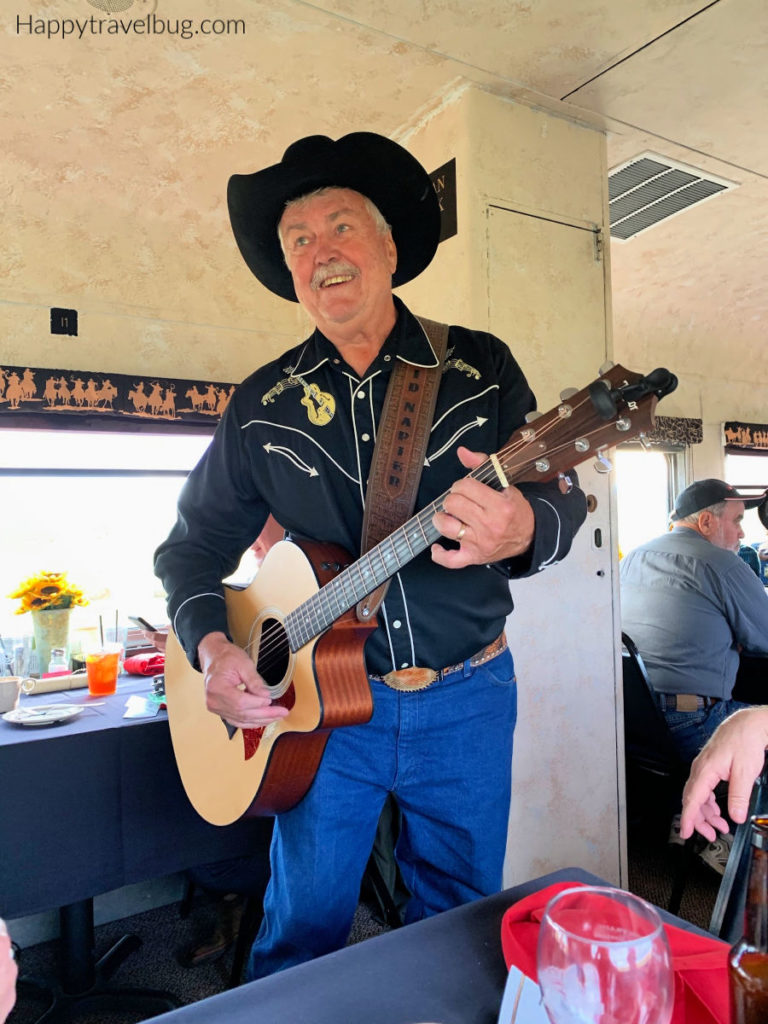 The Train Engineer
I was lucky enough to meet the female train engineer and go into the engine itself.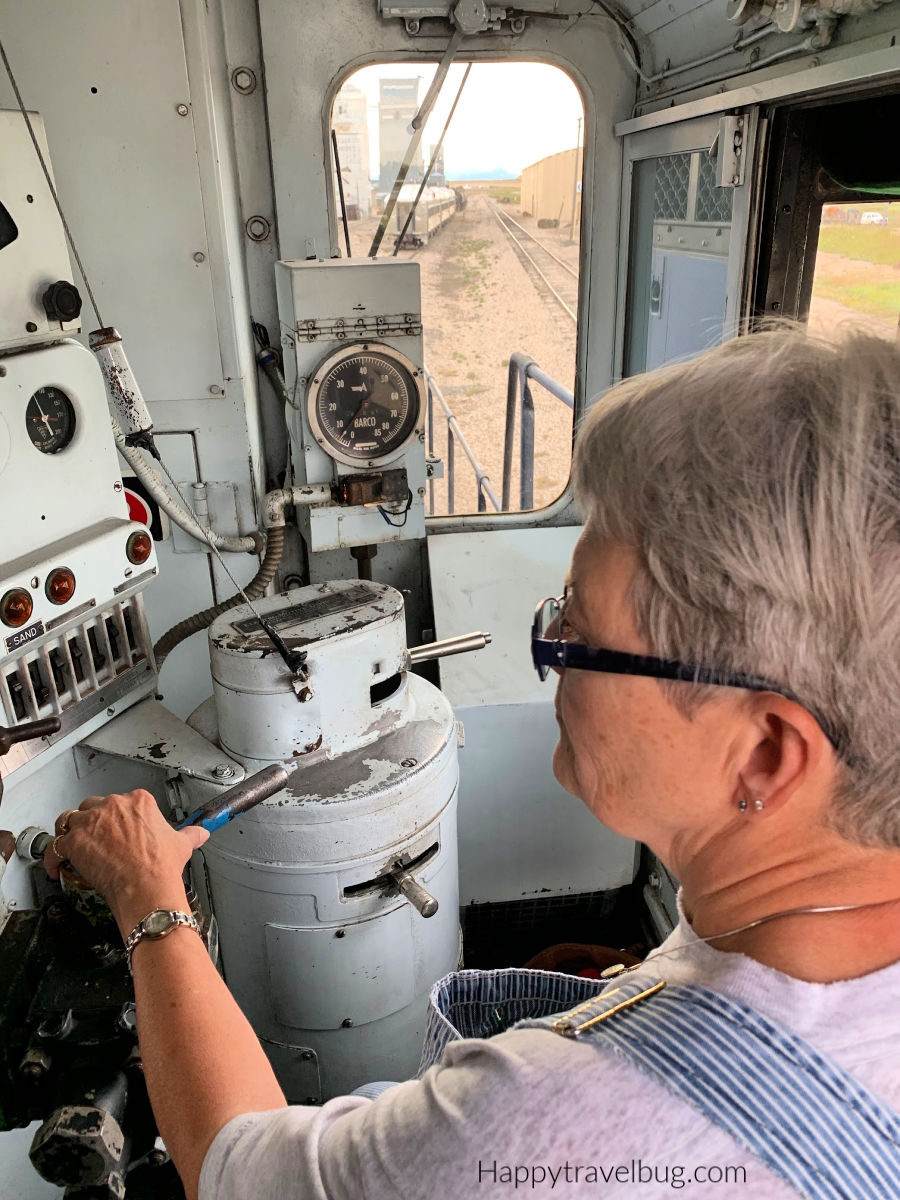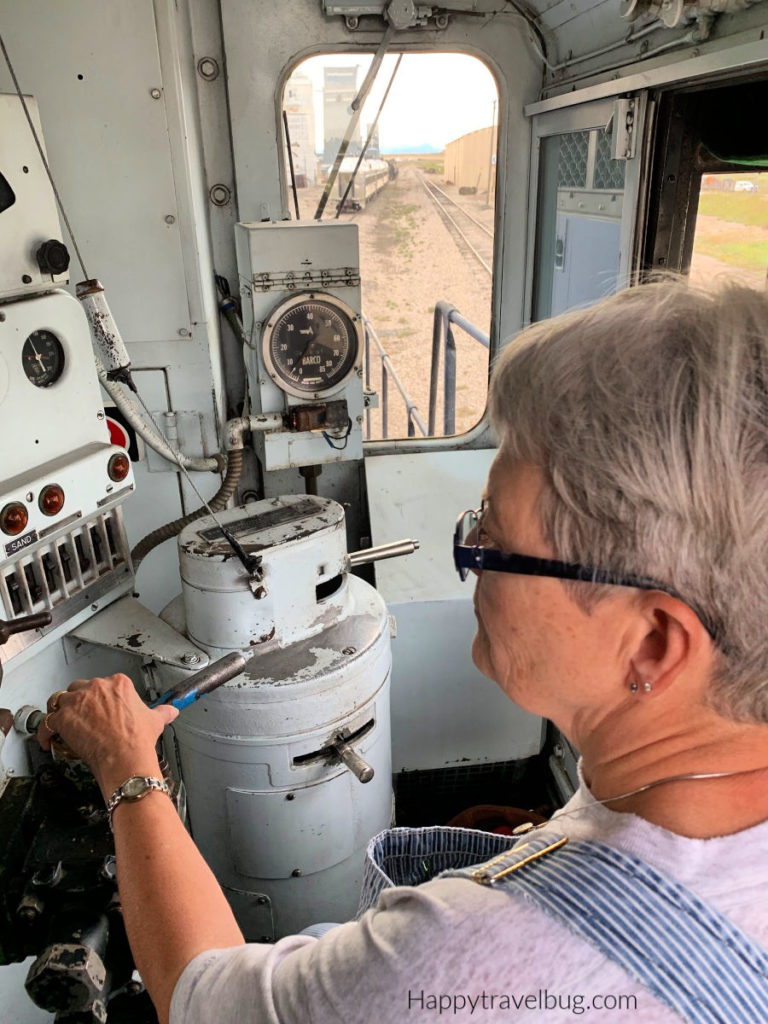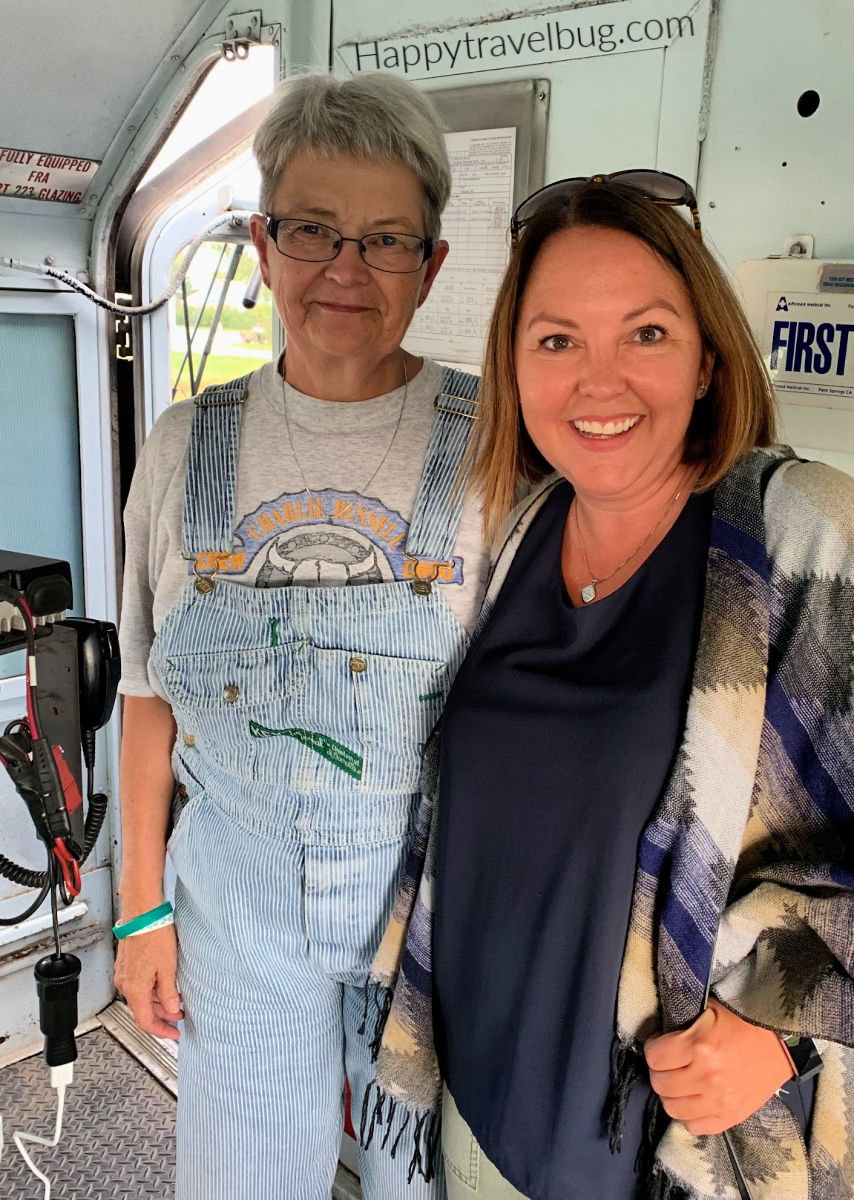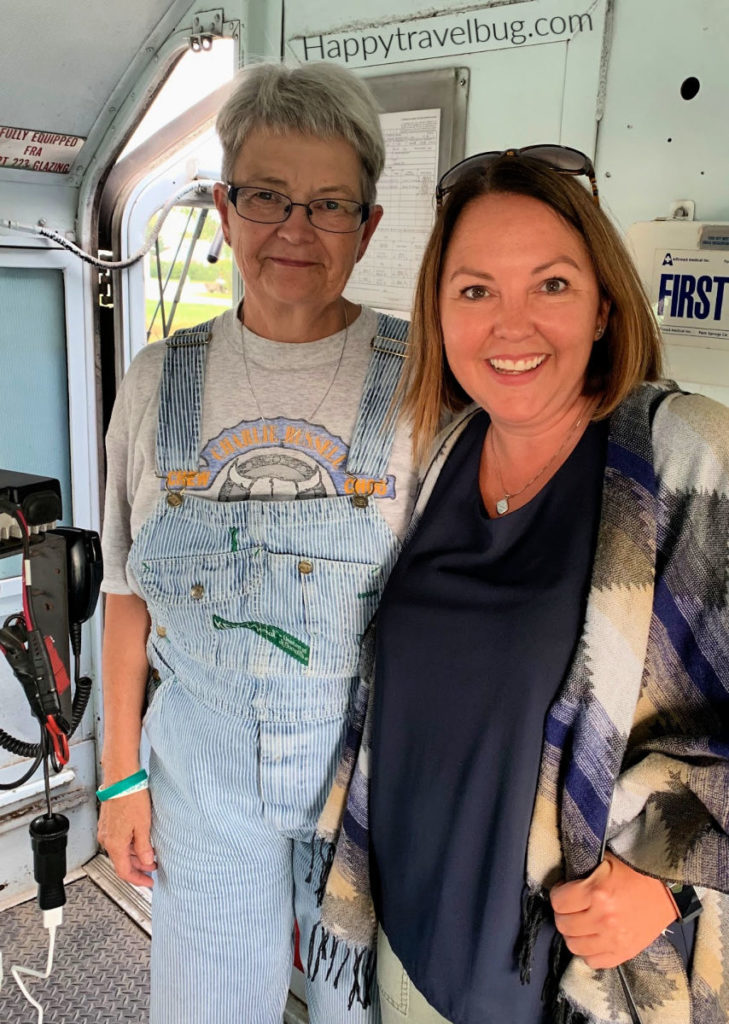 What a great experience! I had never been inside of a train engine before.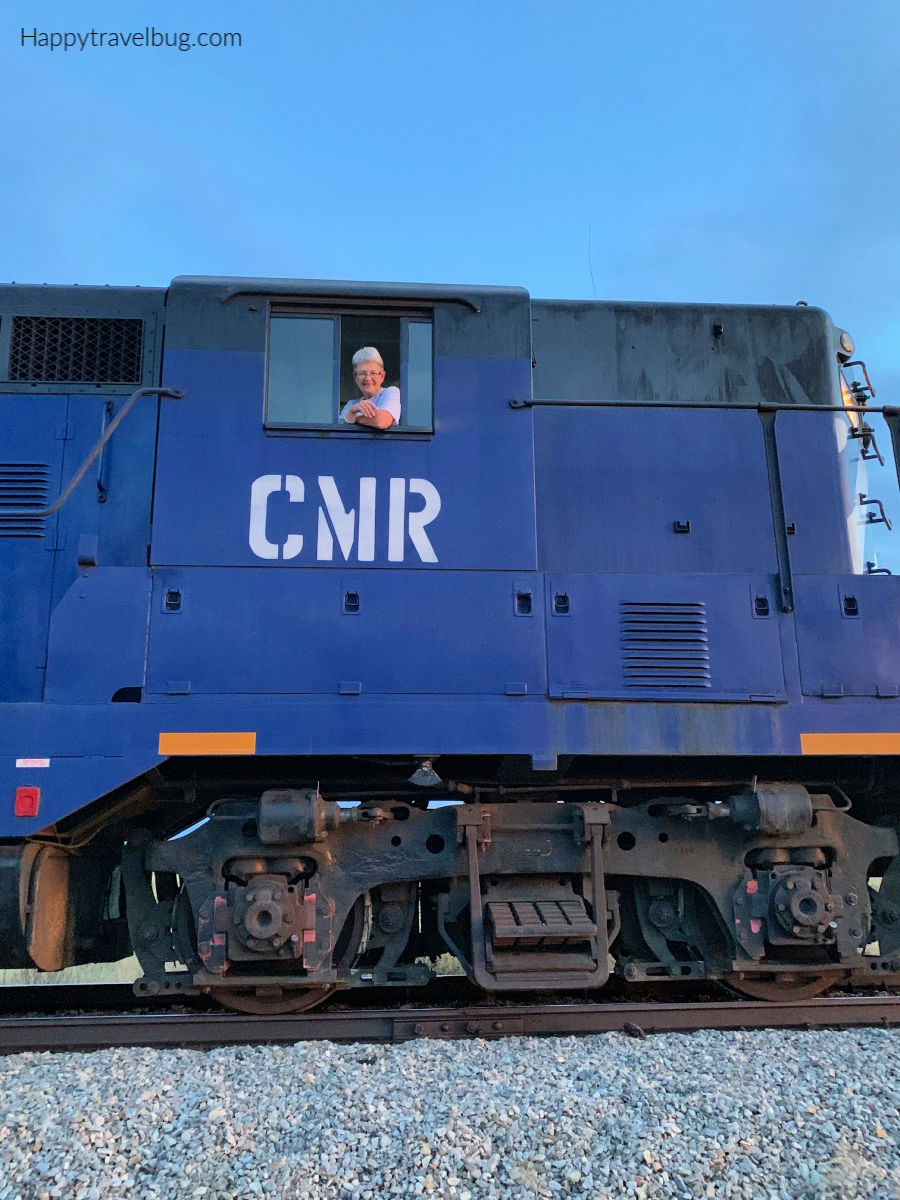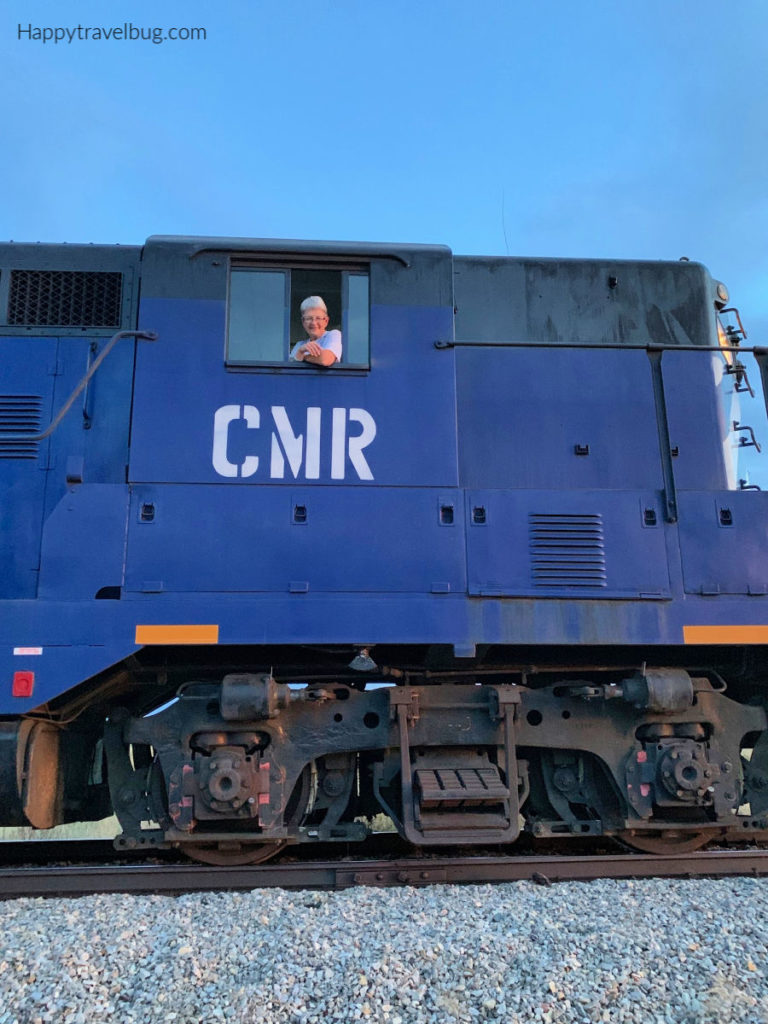 The night ended as the sun set in the beautiful Montana countryside.  I would whole heartedly recommend taking a ride on the Charlie Russell Chew Choo Train in Lewistown, Montana.
For more information check out their website.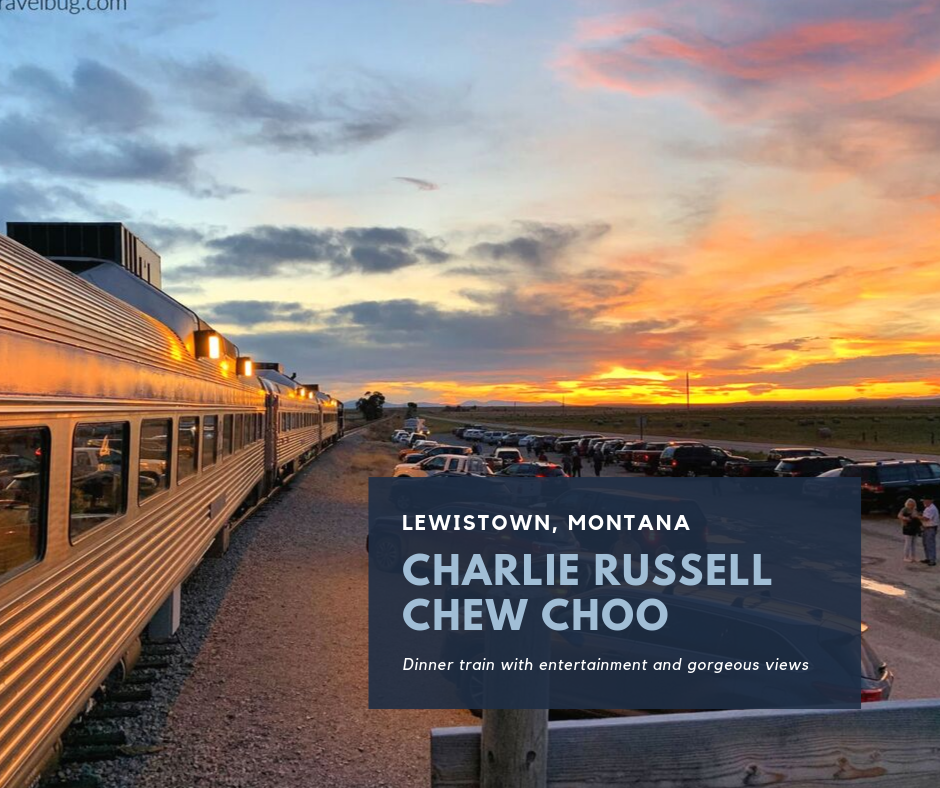 I definitely want to go back with my husband and get the other side of this picture filled in.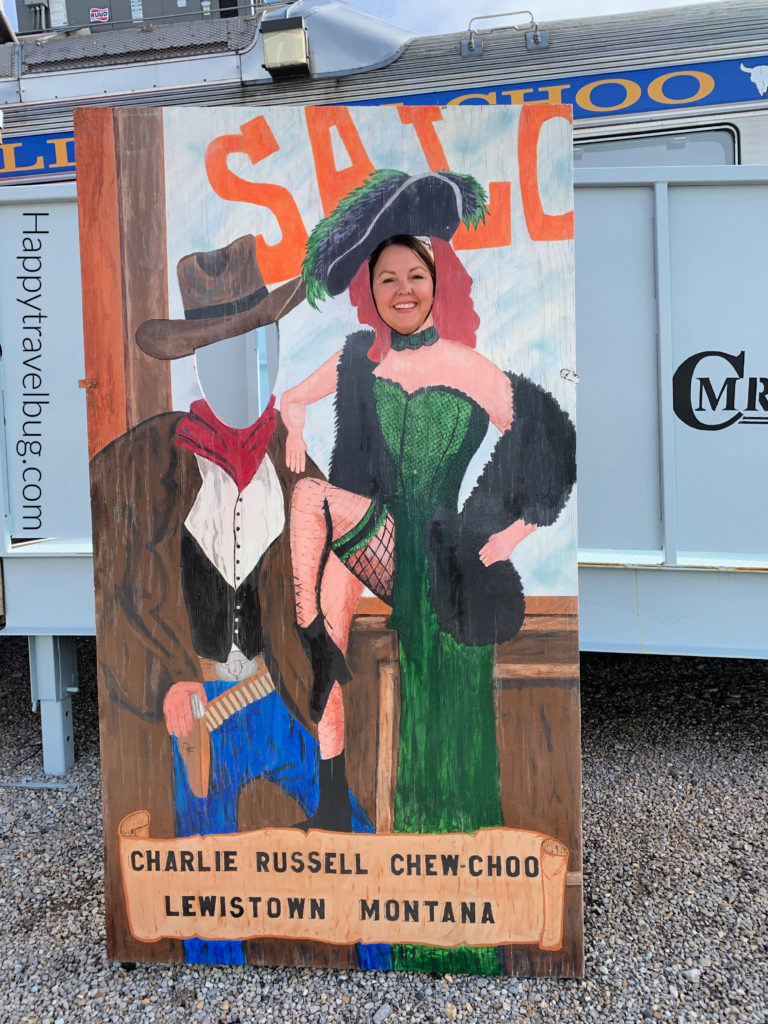 Here's a video I made for my YouTube channel.