Remember that post on
St. Thomas, USVI about how plans can change
and you have to make the most of it?  WELL, our excursion for Philipsburg was cancelled as well.  Literally minutes before we were walking out the door, they called and cancelled due to high winds. I was super excited about this excursion too.  We were going to be crewing an America's Cup 12-meter sailboat in a race with other sailboats.  But high winds came in to ruin the day.  Darn it!  But unlike St. Thomas, I didn't have any other ideas for this port.  Basically, we were without plans for the first time in a long time on a trip.  So what did we do?  We followed the crowd of people that just chill in town and off we went, on the water taxi, to Philipsburg.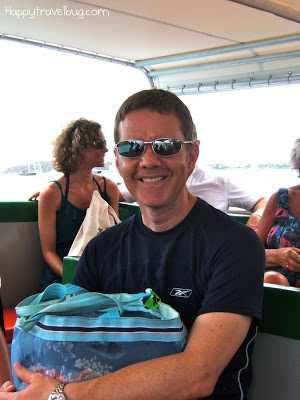 This next picture pretty much sums up Philipsburg for me.  These people are working it!  We were approached constantly trying to get us to go on this excursion, buy this article of clothing, sit in our lounge chairs for this much money.  I am not a fan of this kind of thing.  I have a hard time telling someone no to their face and it makes me uncomfortable to do so.  This was my least favorite part of the whole trip. 🙁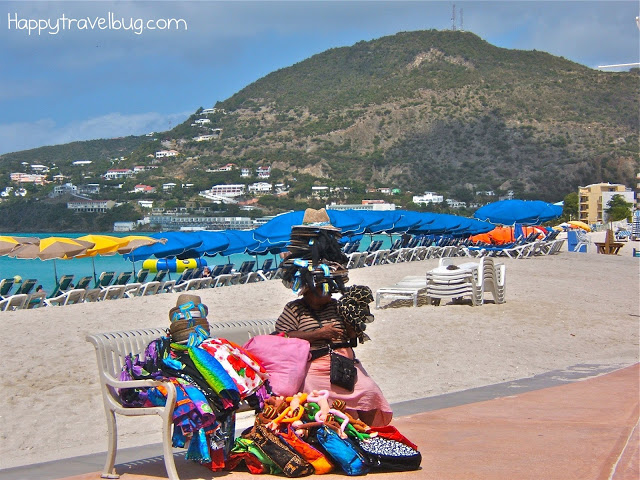 I took pictures as we walked through the town to the beach.  There were lots of shops and places to eat.  I heard people talking about some fun drinks they had while relaxing in the bars.  There was even a church right off the beach if you needed that. 🙂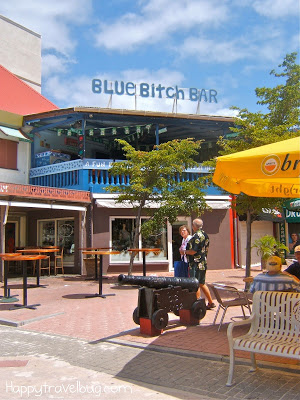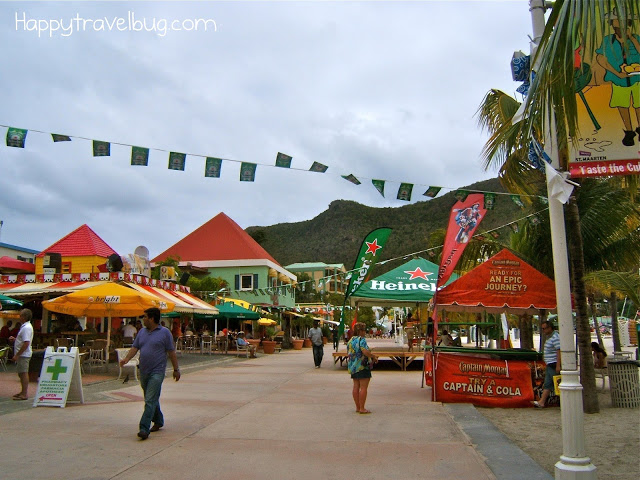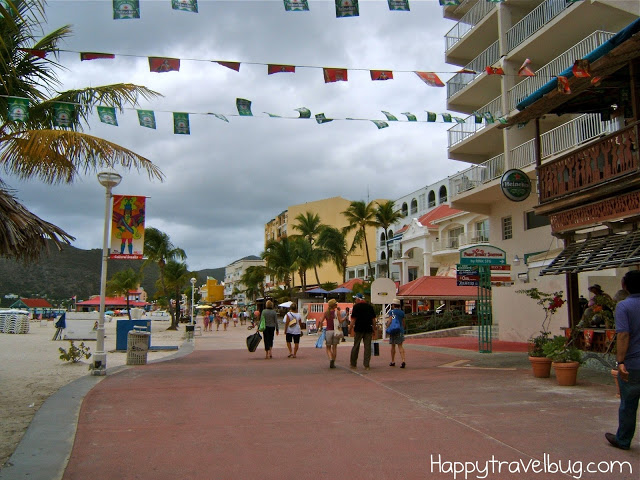 You can see the difference in weather from when we arrived till when we left.  The winds really did start rolling in and I was glad I wasn't on a sailboat!  Especially with a whole bunch of people that didn't know what they were doing. Like me!  It was time to head back to the water taxi and get on the ship before the rain came.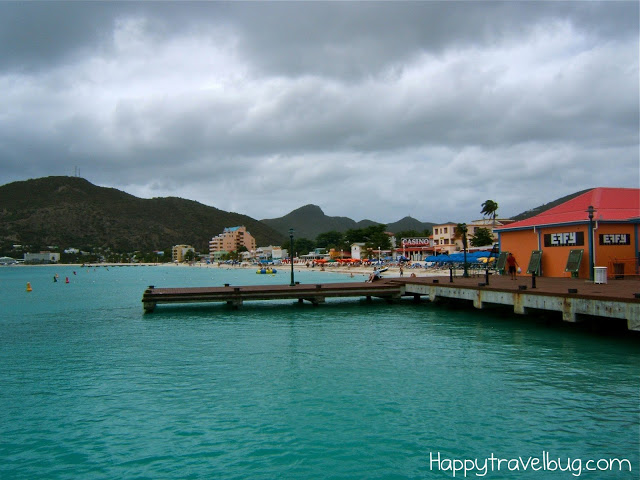 On the way back to the ship we saw the 12-meter sailboats sitting in the water.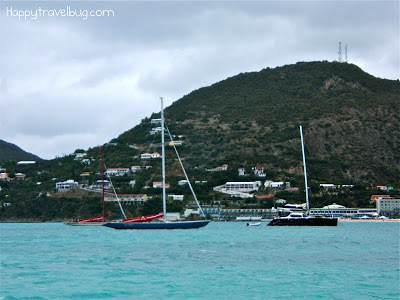 It would have been fun to participate in a regatta, but we ended up having a great time on the beach: jet skiing, getting massages and relaxing (pictures in my next post).  Besides, we were all together in the Caribbean  on vacation and we were not going to complain about that!  🙂