Have you ever heard a lot about a restaurant and you can't wait to try it, but when you finally get there…it just isn't as good as you thought it would be?  That's how I felt about Disney's Beaches and Cream Soda Shop.  Don't get me wrong, it was good, but I had heard great things.  Therefore I was expecting great!  My disappointment started with the menu…very basic.  And I don't know what that yucky crusty stuff is on it.  Ew!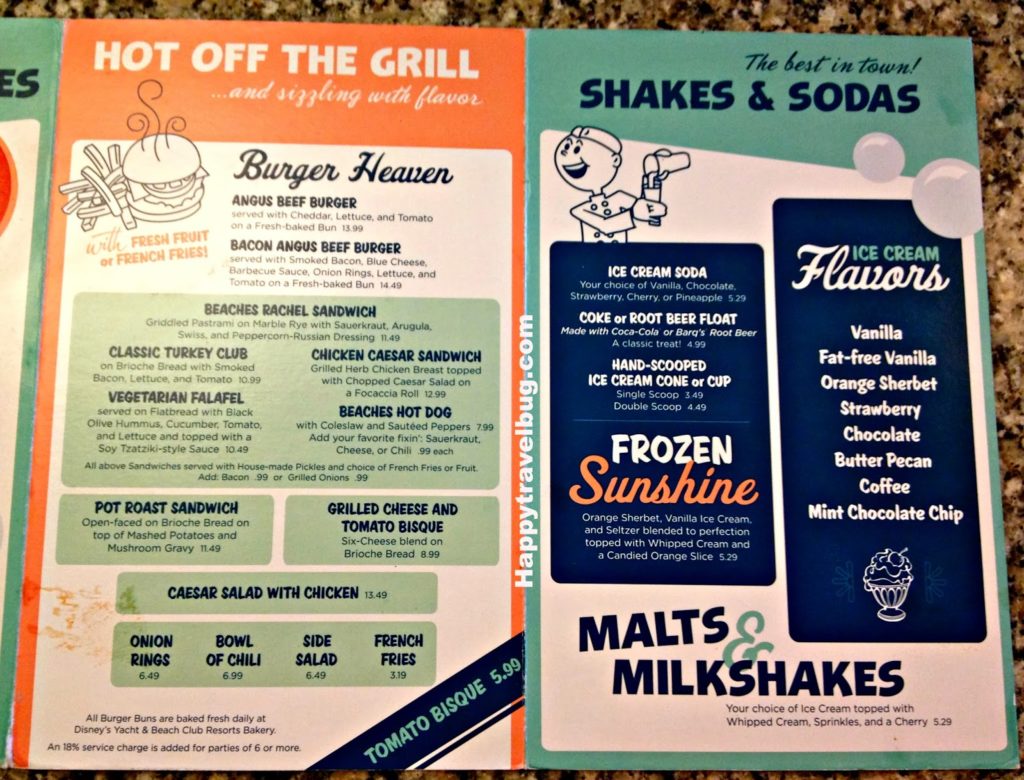 We ordered the angus beef burger with fries and the classic turkey club.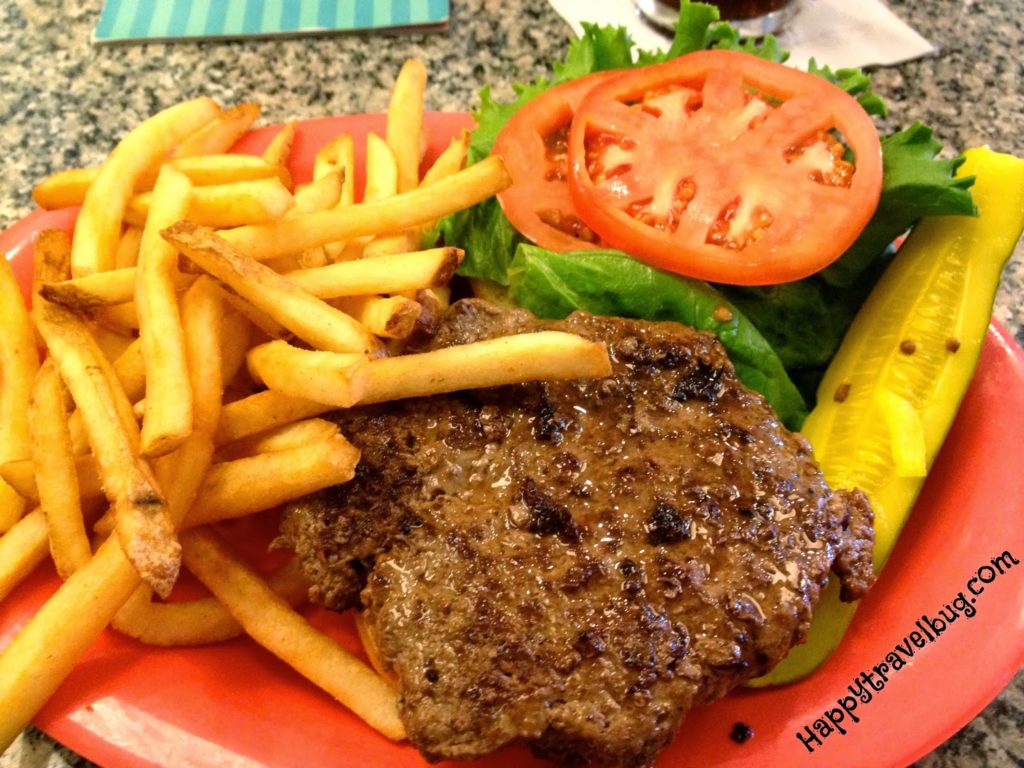 They were both yummy, but at $14 and $11, they weren't any better than Five Guys or McAlister's Deli.  This is one reason why I hate reading reviews.  Sometimes they get my hopes up for something exceptional.  Then when it isn't, I'm disappointed.  Had I not heard anything about this restaurant, I would have just enjoyed it for what it was…a good soda shop.
I must admit, that a big part of Beaches and Cream is the ice cream treats, and we didn't have anything from that part of the menu.  This was our last day at Disney and we were full!  Honestly, I felt like I had eaten so much and just couldn't do it anymore.
But I have always wanted to try "the famous kitchen sink" dessert.  It just seems too insane to not try once.  But not when you only have a few people.  It needs a group!  There was a table of five guys that ordered it while we were there.
They seemed pretty excited about it!  Here is a close up of what the kitchen sink entails…Basically it is every single topping they have over EIGHT scoops of ice cream!  Like I said, INSANE!
I want to make it clear that Beaches and Cream was a yummy burger joint type experience.  And had I not heard or read all the great reviews, I would have enjoyed it for just that.  I would go back there again and maybe even enjoy it more because now I know what to expect.  Next time I'll start with dessert so I don't get to full to try the other half of their menu.  I'm curious if you have ever been there, what did you think?
Linked to: Foodie Tuesday & What I Ate Wednesday