Of course you have heard of la Sagrada Familia in Barcelona, Spain, but there are other cathedrals that you should visit as well.  One of the more well known ones is the Cathedral of Barcelona (easy to remember).
This beautiful church had no line at all and a very small entry fee, but most importantly, we could wear our shorts.
So in we went, thru the giant front doors.  I love the little door within the big door.  It's like the "people/doggie" door for God's house.  😉
While I explored the entire church, my daughter sat down in the chapel (below) and took a break.
There were many parts for me to explore.  This church, built in the 14th century had many "side chapels".  At least that is what I call those parts on the side of large cathedrals that each have their own alter or design.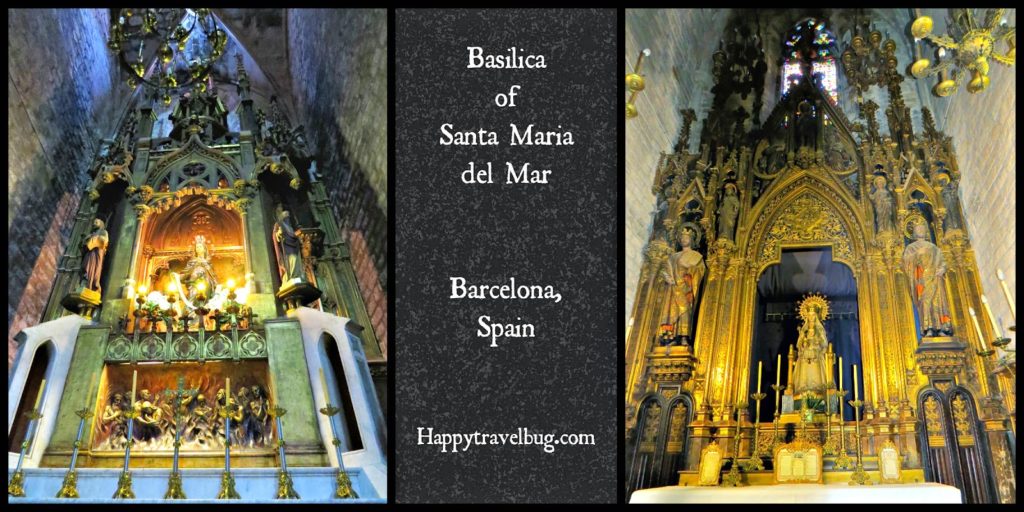 Correction to the picture: It is the Santa Maria del Pi NOT Mar
Just beautiful!  And I had the place to myself.  Couldn't believe it!
I love to imagine all the people that have been baptized here in the last 700 years.
This was one of those photo fails that I ended up liking.  I didn't think there was enough light for the first pic, so I increased that for the second pic.  But I ended up liking them both.  The one in the shadows looks sadder in the face.  It is the same statue…isn't that crazy!?
I love stained glass windows!  There were many in the Basilica Santa Maria del PI, but my favorite was the circle one at the back of the church.
Pictures just don't show the emotions of the colors streaming in thru the light.  This picture above shows the window from the outside and the inside.  I love the beauty hidden within.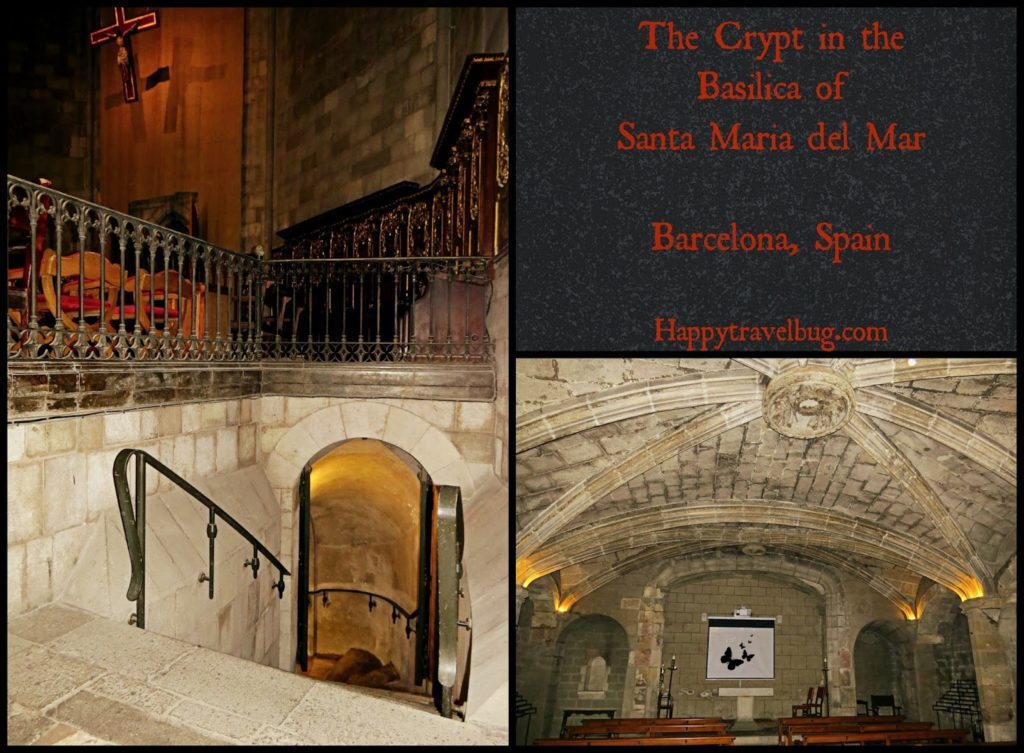 Correction to the Photo: It is the Santa Maria del Pi NOT Mar
I loved having the church all to myself, but I could have used some company as I headed down into the crypt.  It's now used to show videos about the history of the church.
My last stop was a little church museum that had some relics on display.  The picture below tells about them.
I was so happy to stumble upon The Basilica Santa Maria del Pi in Barcelona.  Sometimes the best made travel plans don't work out for some reason (no shorts in the cathedral) and you just have to have an open mind to new things you didn't plan on.  In fact, some of my best travel discoveries have been made this way.  How about you?  Comment below and let me know.  Or just comment about whatever, I love to hear your thoughts.