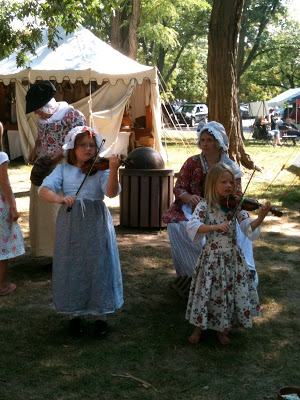 I have always loved history.  In school it was my favorite subject and on all my travels I want to learn more about it. Reading about history is always a good option, but going to the places where the events occurred – even better.  Unfortunately, most of those places are in ruins or long past looking like what they did in their prime.  That is why reenactments are such a good option for the history buff!  It truly is like going back in time.  What a great tool to teach your children history as well. I recently took my kids to
Cantigny Park
 in Wheaton, IL for a Revolutionary War reenactment.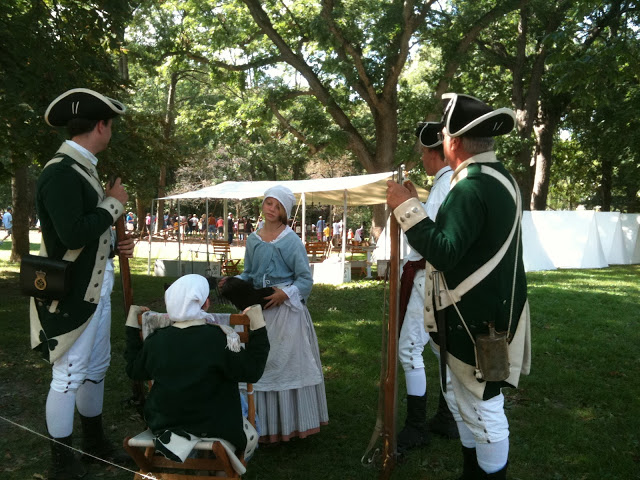 There was also a camp set up to mimic life during the 1700's.  We had a great time seeing with our own eyes, walking right through and actually interacting with the 1700's.  These people are serious about what they do and stay in character.  In fact, I asked one guy what he did other than this and he seemed very annoyed that I wasn't going along 100% with his character.  I highly recommend  you embrace the time period while you are there!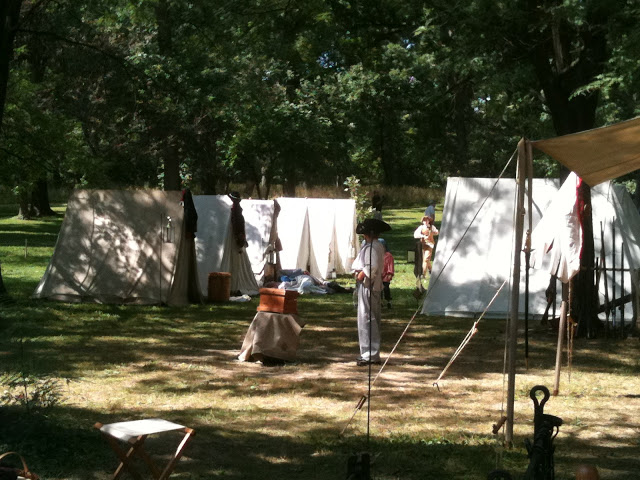 Camp life includes where they sleep…and they really do sleep there!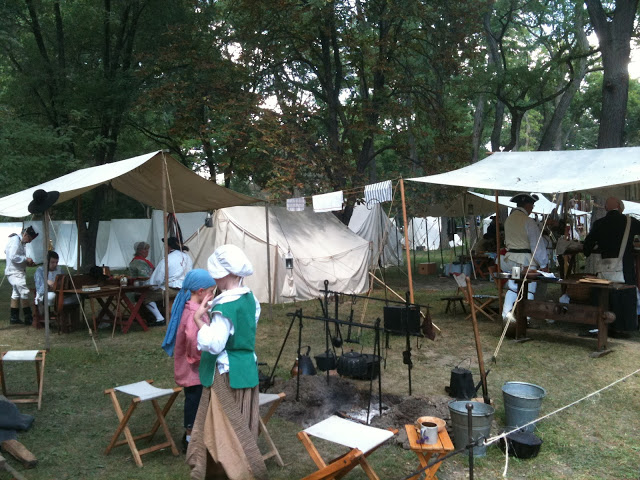 They cook over the fire pit and wear the correct time period clothes.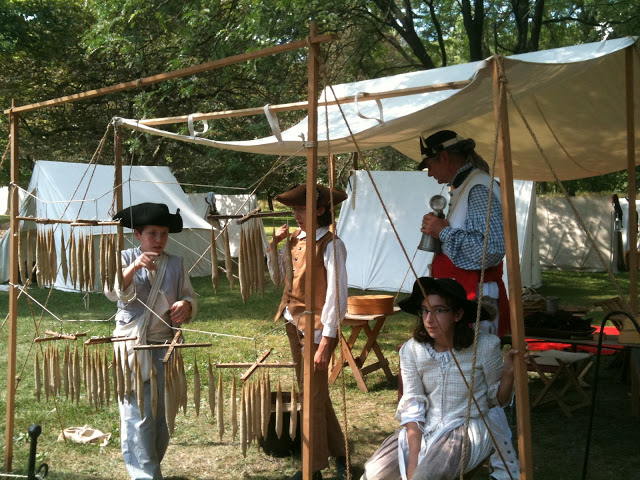 This family was making candles for the camp!

There are set times for things, like the battle or the cannon firing, but the camp is open most of the day and you are free to roam around and ask questions.  Like I did here with this fellow playing the "serpent".

Then there was this group of men hanging out together smoking, chatting and playing some music.

Finally it was time for the main event…the battle! This is the part my son really wanted to see. I must say, they did have odd ways of fighting back then.  Just lining up and shooting each other across the field doesn't seem like the best method, but it was interesting to watch. Of course, my son thought I was hilarious when I talked about any of it because compared to him, I knew nothing.  Seriously, he wasn't just being a teenager, I really didn't know anything! 🙂  Here is some video of the cannon firing and the battle.

Just a side note…all this was held on the grounds of Cantigny Park, but there is so much more to see and do there.  The reenactment was a special event that they only have once a year.  See their

website

 for more details. 🙂