ME! That's right, I've been given my first blogger award and I'm tickled pink! A great big thanks to Bev at
Staying Native
for the nomination. I've discovered that bloggers are usually super nice people that want to help each other out and that seems to be the motivation behind this award. It was started to help highlight new bloggers that don't have a giant following…YET!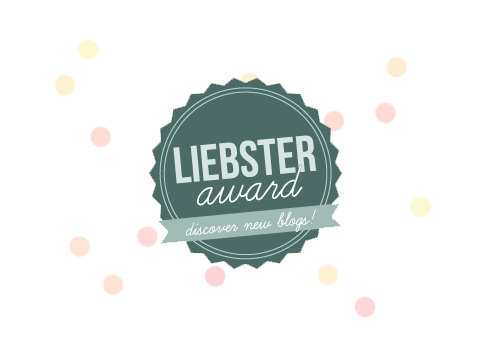 Here are the rules of the Liebster Award:
When you receive the award, you post 11 random facts about yourself and answer 11 questions from the person who nominated you.
Pass the award onto 11 other blogs (make sure you tell them you nominated them!) and ask them 11 questions.
You are not allowed to nominate the blog who nominated you!
Make sure the blogs you choose have 200 or less followers.
Include a link to the person who nominated you & let them know about your post
So here are 11 random facts about me:
1. I used to teach 5th grade and loved it!
2. My puppy, Louie, is the first dog I have ever owned.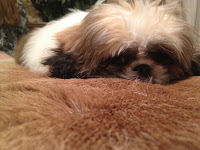 3. I have moved 7 times in 14 years because of my husbands job.4. I love to do laundry! As soon as the buzzer goes off, I go straight to the machine and fold/hang up the clothes because I do not love to iron.
5. I have been to all 50 of the United States.
6. Every morning I have the same thing for breakfast: coffee and peanuts. And I eat/drink it either watching House Hunters International or YouTube videos of OrganizedJen & her
Shih Tzu, Winnie
.7.  I am a history nerd with a goal of visiting all the
Presidential Libraries/Museums
in the country. There are 14 (if you count the privately owned Lincoln in Springfield) and I have been to 5 so far.
8. My favorite lip balm was Bert's Bees for YEARS and then BAM…out of nowhere I became allergic to it!
9. I would NEVER spend several hundred dollars on a pair of shoes, but would spend it on a dinner out with my husband.  I LOVE to eat!
10. Every drawer in my house is organized. Not one single junk drawer!
11. When I travel, I have numerous collections of things I add to, including: spoons, travel books, earrings, Christmas ornaments, charms for my bracelet and nesting dolls.
11 questions from Bev (my answers in italics):
1. Favorite way to travel and why? I would have to say flying first class. Why? Because it rocks!  I mean, look at this breakfast on a trip to Europe.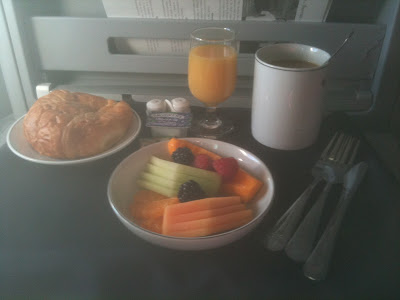 2. What is the most important thing you have learned on your travels? That I am just a tiny little piece of this great big world and ALL people are basically the same no matter where you go. They live, love, laugh, cry and care about the same stuff I do.
3. Who would you like to take on a round the world trip (RTW)? Without a doubt, my family! Love those peeps!
4. What festival or celebration would you like to experience in another part of the world?
Oh, this is a tough one. I'll pick three! No, four!  Octoberfest in Bavaria, Germany,even though I don't like beer, looks like fun & I have German blood; Carnival in Brazil; Chinese New Year in China; Melbourne, Australia Food & Wine Festival
5. What is the best way to pass the time when your flight is delayed? Reading or surfing the internet (Yeah for smart phones)
6. Why did you decide to start your blog? I love traveling and doing research for traveling. I was always giving people ideas for what they should do on trips. I even got emails from my friends asking me. So I decided to put it into a blog for everyone to use.
7. Carry on must haves? Socks (why are planes so cold), a good book or magazine, and gum for my ears.  Well that sounds silly…my ears don't chew gum!  You know, so my ears don't hurt. 🙂
8. From an architectural perspective, what is your favorite building, tower or bridge?  Oh, another difficult one.  I LOVE architecture!  Some favs are the Tower Bridge in London, Tribune Tower in Chicago, Westminster Abbey in London (below), St. Basil's Cathedral in Moscow, and the list goes on…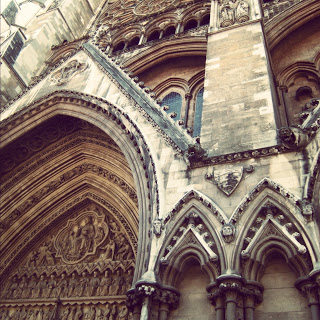 9. What is your favorite travel memory? As a child: a three month trip to Alaska I took with my parents in a motorhome.  As an adult: the first time I went to Europe and saw a castle…I cried!  I know, I'm ridiculous!
10. First place you traveled (or plan to travel) in 2013?
Heading back to the Greenbrier in White Sulfer Springs, West Virginia.  Being the history buff that I am, I LOVE that place!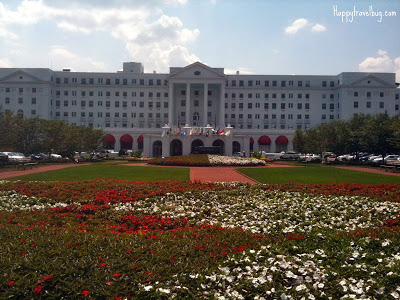 11. Best advice for a fellow traveler?
Relax and enjoy the ride!
11 questions for those I nominate to answer:
1. If you could travel any where in the world and money was no object, where would you go and why?2. Best meal you've ever had?
3. What's your favorite post on your blog? Link it
4. Favorite cruise line?
5. Favorite candy?
6. Who would you want to play you in a movie about your life?
7. Favorite quote or saying?
8. What would your super power be?
9. Favorite smell?
10. If you had to live in a decade other than this one, which one would you choose?
11. How old would you be in you didn't know how old you are?
Congratulations to my 11 nominees: 
Marian @ Travel Shop Girl
Karla @ Traveller Soul
Trish @ Mum's Gone To
Shon @ The Ocean Escape
Brittany @ Dulce Vie
Adam @ Visit Flyover Country
Natalie @ Free Range Human
Daniel @ DanielMcBane.com
Jess @ Ways of Wanderers
Katie @ Wander Tooth
Marti @ Down The Wrabbit Hole
That was fun!  Thanks again, Bev.  I hope everyone I nominate enjoys the process as much as I did.  Although I did have a hard time coming up with the 11th random fact.  Anyway, to everyone else reading this…check out those blogs above and if you have a blog not mentioned, link it in the comments.  Would love to see what you're doing.