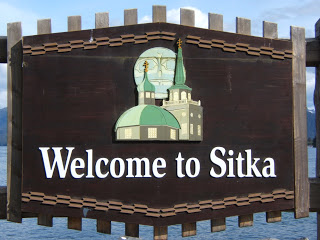 In the 1800's, Sitka, Alaska, was the cultural and political hub of Russian America.  The town reflects on that fact in most of its tourist attractions. Several of Holland America's excursions are about Russian History.  I have some Russian ancestry, so I thought it would be interesting to learn more while I had the chance.  My husband loves birds, so going to the Raptor Center appealed to him.  And always wanting to teach my children about the place we are visiting, the Sitka National Historical Park was a must see.  When we visited, these were all combined into one excursion called Russian American, Raptors and Dancers.  Today it seems to be divided up into two: 
Colonial Russian America and Cultural Sitka
 and 
Historic Russian America and Raptor center
.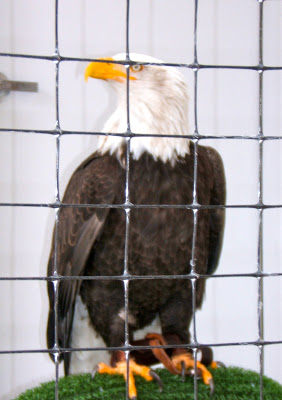 The
Raptor Center
was very interesting.  Some people never see a bald eagle up close their whole life.  This place had many of them.  They are sent there from all over the state of Alaska and even other countries to be taken care of.  There are other raptors there as well, including owls, falcons and hawks.  Definitely a must see if you are interested in raptors.  The tour included a talk by one of the workers with a bald eagle sitting on this arm.  It was interesting and educational at the same time…great combo!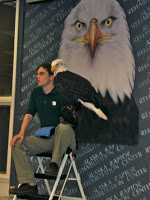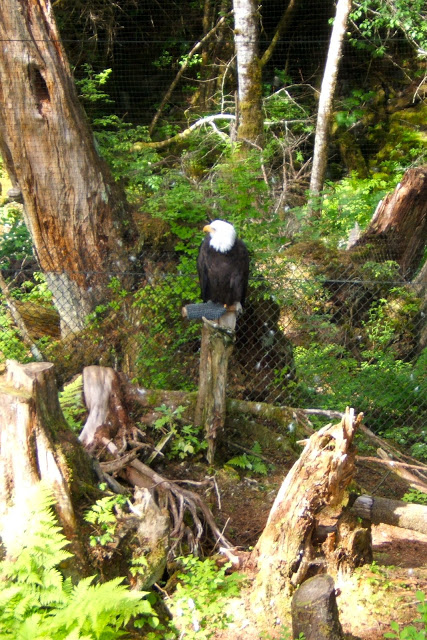 The raptors are inside and outside in different habitats.
Sitka's National Historic Park
 was also that great combo of interesting and educational.  It features exhibits on the history and culture of Alaska's native peoples: Eskimo, Aleut, Haida, Athabaskan and Tlingit. There is a lot to see inside and out here.  A gorgeous walk through the trails here turn up interesting things around every corner.  Mostly in the form of totem poles.  Here are several that we found on our walk.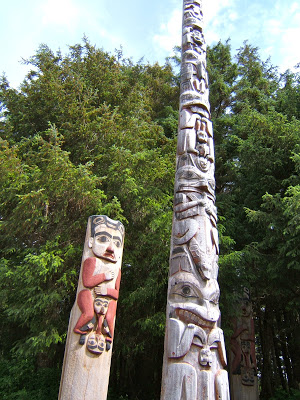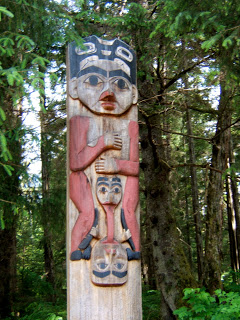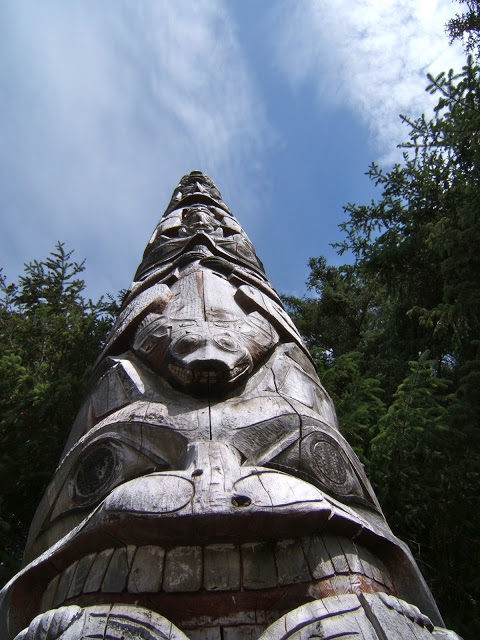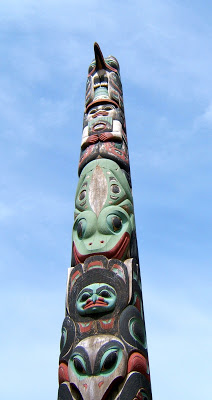 You can also get a great shot of your cruise ship from the park.  This was one of my favorite pictures from the whole trip!  I blew it up and framed it when we got home.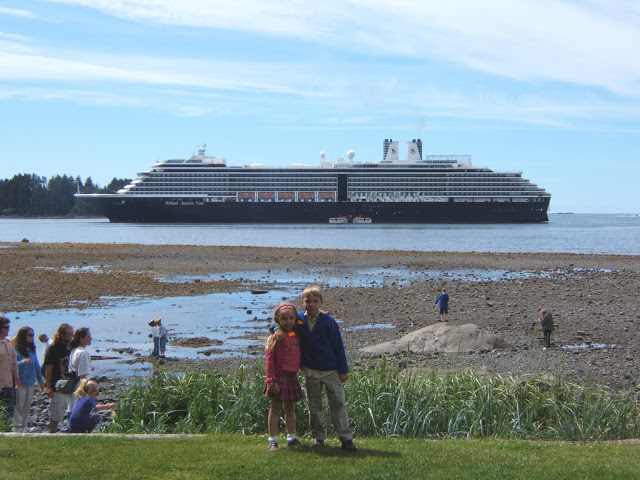 If there was one section of this excursion that I could have skipped, it would have been the Russian dancers.  By no means was it bad, it just wasn't great.  The dancers were all female, with half of them dressing as the male parts.  They were good dancers with lots of energy, but the content just wasn't there.  After the show we decided to explore the town a little bit and found it to have several interesting shops.  In fact, several of our souvenirs from this trip were purchased in Sitka.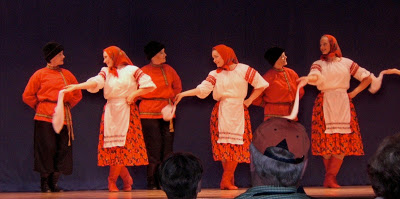 All female "Russian" dancers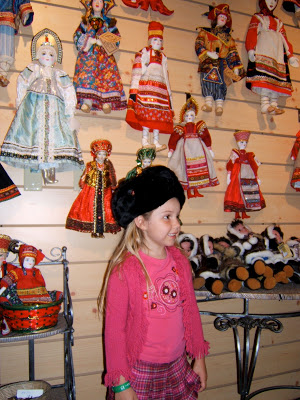 My little "Russian" Doll! This was one of the stores in town.
I would like to recommend one excursion over the other, but the funny part is that they split up my two favorite activities (Raptor Center & Historical Park) and included my least favorite (Russian dancers) into both of the new excursions.  So I would say, it you like Raptors, go there and if you like history, go to the Historical Park and just enjoy the Russian dancers as best you can.  OR you could just do whatever you want on your own. The city and borough of Sitka encompasses 4,710 square miles, making it the LARGEST city in the United States.  So it might take you a while to explore it all.  😉