Our first stop was the Saxman Native Village where we were greeted by Southeast Alaska's Native Americans, the Tlingits.  After learning about their culture and history we went into this very interesting building known as the Beaver Clan House.  It felt like a special place for these Native people.  They entertained with dancing and music in great outfits that represented their culture.  It was a great experience!  At the end, they let people come up and wear the outfit and participate in the dancing.  I was able to get up there and do it, which I was very happy about.  The village boasts a Totem pole park with one of the largest collections of totems in the world.  We were even able to see a man in action, carving one of the poles.  After talking with him for a while, we discovered that carving totem poles is a very well paid job!  We learned more about Native American history on this excursion than on any other that we took on the cruise.  I've included pictures of some of the more interesting totems below.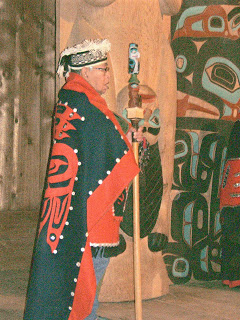 The elder of the group carried what looked like a mini totem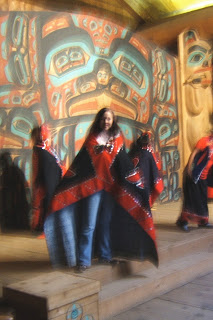 I was able to join in the dancing and wear one of the outfits…very cool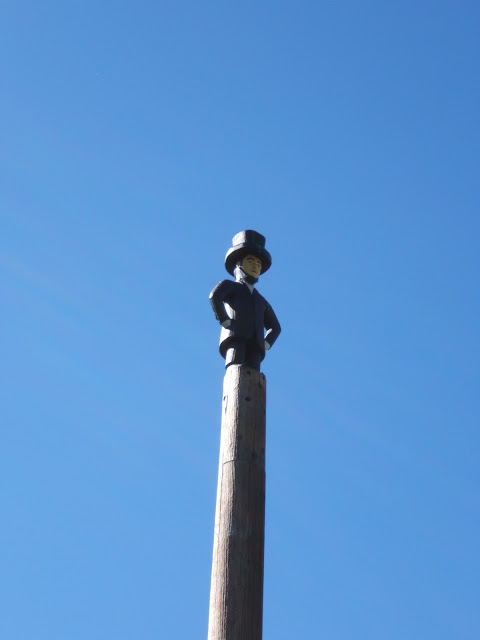 An Abe Lincoln totem?!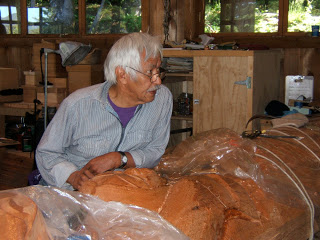 This man was working on a totem as he answered our questions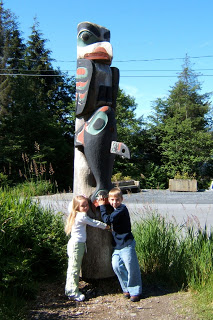 The kids with a little totem
When we returned to town, we had some time to spare before the lumberjack show started.  This gave us an opportunity to check out Ketchikan.  Very easy area to walk around and check out the stores.  I would suggest it if you have the time.  When we made our way to the lumberjack show I was shocked at how many people were there to see it!  I soon knew why though…it was lots of fun for the whole family.  My son especially loved it! The host gets the crowd going.  They divide the lumberjacks into two teams and a section of the crowd cheers for each team.  So in a way, you feel like you are competing to win.  It really gets the crowd going.  There are lots of different competitions including chopping, sawing, relay races, axe throwing, log rolling and a 50-foot speed climb.  The last two were my favorite! Loads of fun that I suggest you partake in!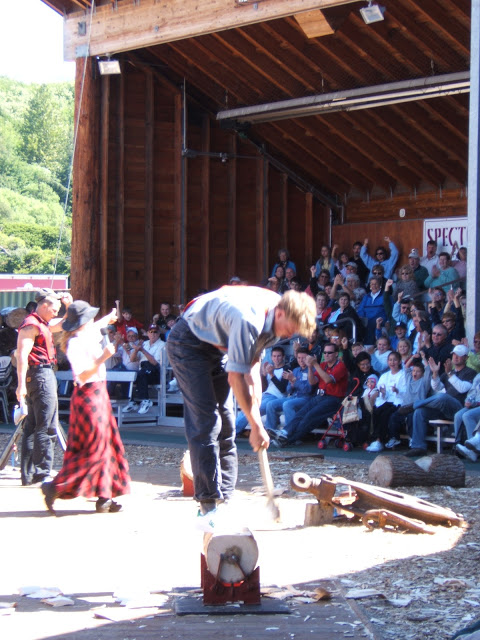 You can really see the crowd getting into it here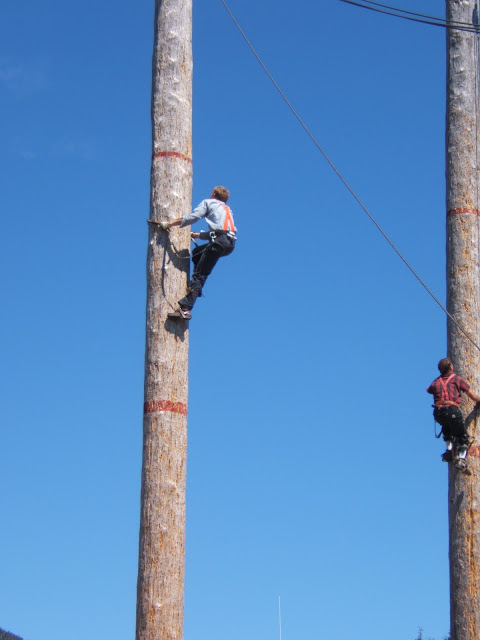 This was one of my favorite events, even though our guy lost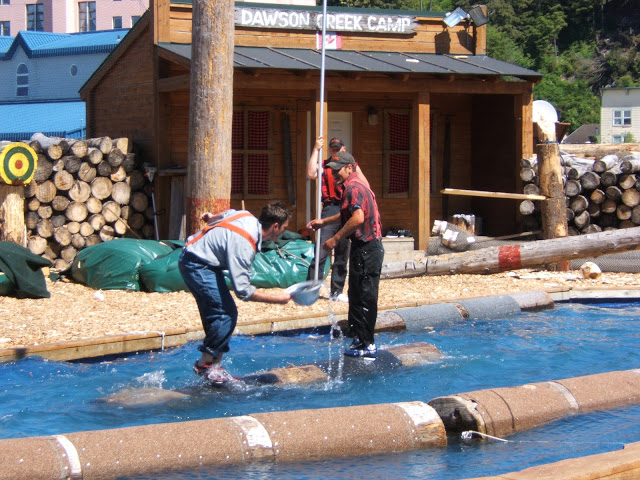 My other favorite event and the only one that I thought I would like to try 🙂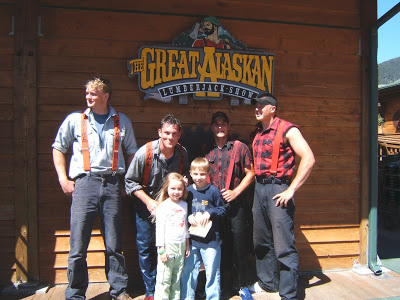 The lumberjacks all posed for pictures after the show…the kids were excited