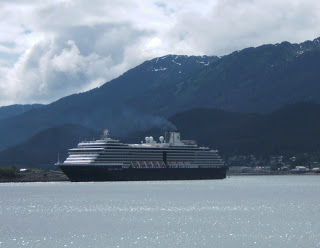 Our ship, the Oosterdam, docked in Juneau, Alaska
Our
Holland America
 Alaskan cruise stopped at several ports of call.  The first one was Juneau, Alaska, which is the capital of the state, in case you forgot that from your 4th grade Social Studies class. Speaking of Social Studies, we were traveling with our young children who I thought would enjoy some activities, so I signed us up for two excursions on this  day.  The first excursion was
Juneau icefield & flightseeing by floatplane
. It was the most expensive of our excursions (at $174 for adults & $139 for kids), but I really wanted to do it! I was not disappointed! Very cool experience!
Keep reading for my secret to a great seat!
Our floatplane…it was so cool to take off and land in the water!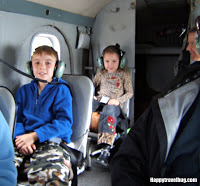 Inside the plane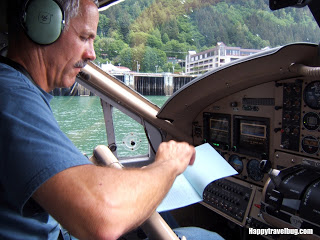 The pilot…I was his co-pilot!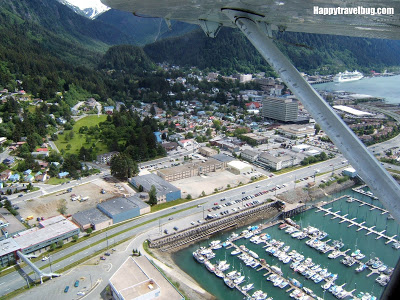 Juneau from the air…They say there are almost more boats than people!
You have to walk down a dock to board the plane and my super nice husband let everyone go in front of us, as usual! This usually annoys me because I am not as nice as my husband. 🙂  But on this day his manners paid off. Everyone else got on the plane first, filled up all the seats in front and left the back seats for us. How is this a good thing, you must be asking yourself right now?  WELL, after we got our kids strapped in there was only one seat left on the plane. I started to panic, thinking one of us was not going to get to go (it would have been my nice husband), until the pilot of the plane said that one of us could sit next to him in the co-pilot seat. OMG!!!  I did not even hesitate for a second before I booked it to the front of the plane and buckled myself in.  My husband still laughs about it!  He said he couldn't believe that I didn't ask if anyone else wanted to sit there instead so I could sit with my family. Or that I didn't ask him if he wanted to sit there so I could be with the little ones. I know he isn't really shocked by it…he knows me too well for that.  Anyway, I had the best seat in the house and got some great photos.  Hope you enjoy them!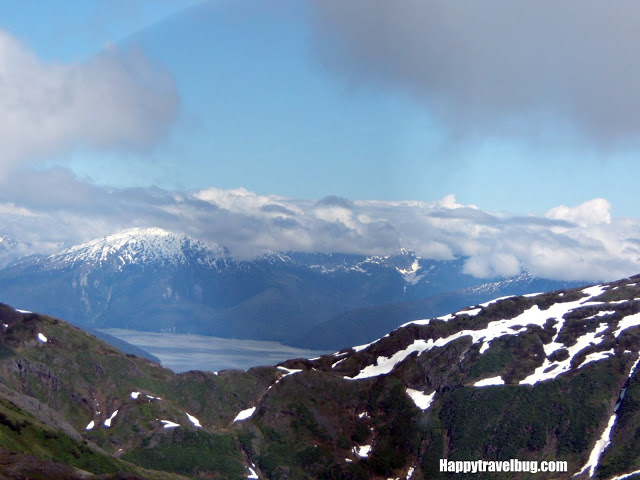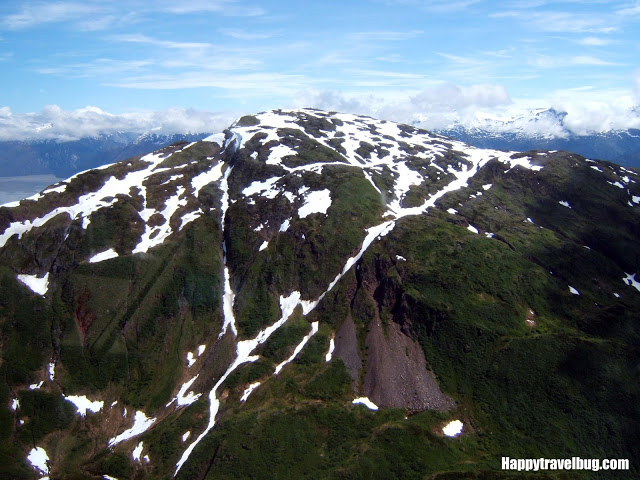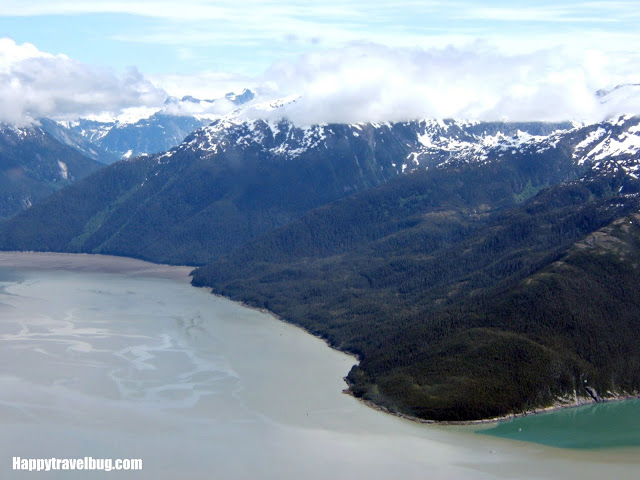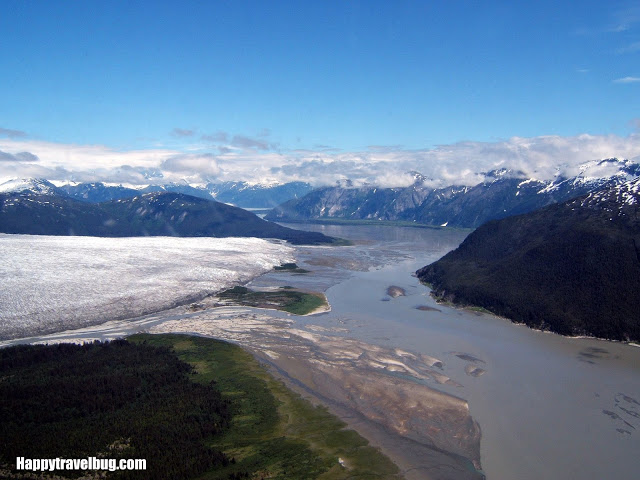 Our first sighting of the glacier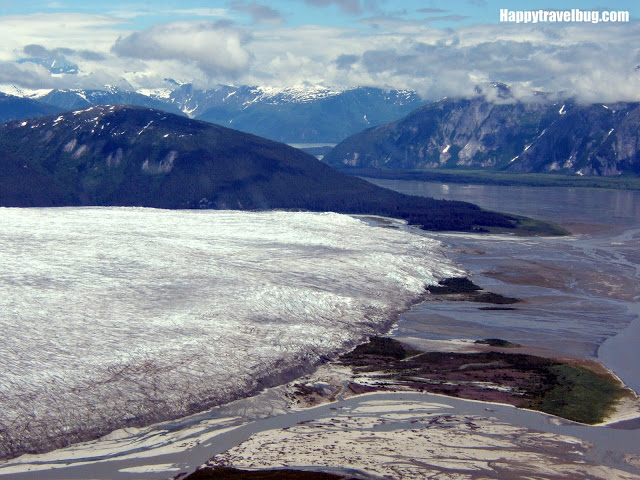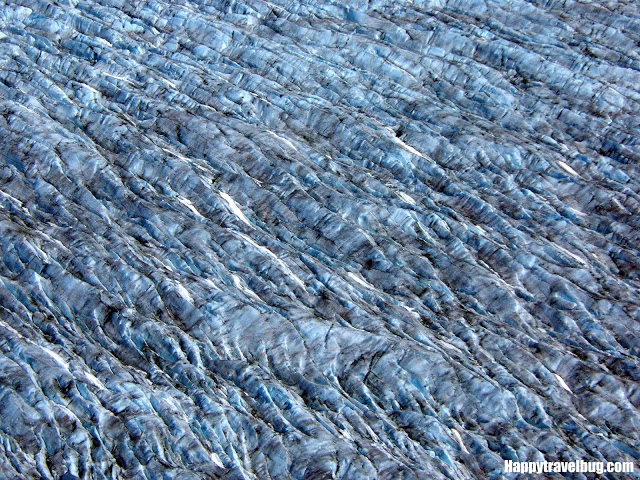 Zoomed in shot of the glacial ice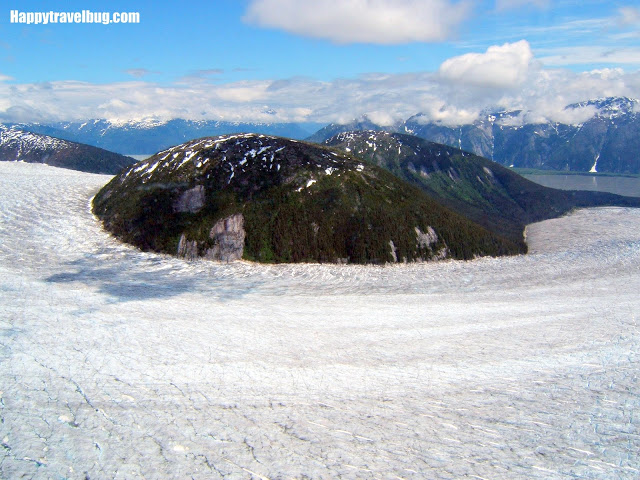 Glaciers are HUGE!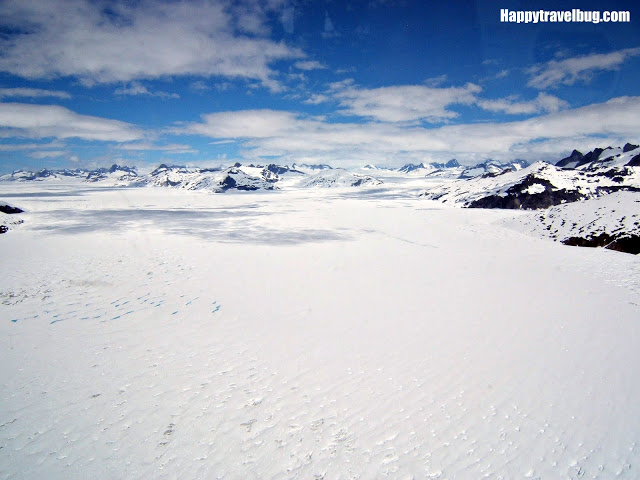 Summer in Alaska! lol!
This was my favorite excursion on our Alaskan Cruise.  I got to take off from, and land a plane on, the water, which was so cool, and see beautiful scenery as well.  What is your favorite cruise excursion?