I am regularly amazed by mother nature and the Hubbard Glacier was no exception!  As the ship approached, we were able to go out to the front of the ship to get a good look.  Normally, this area is not open to the public.  So it was a special treat.  The snow capped mountains were breathtaking and the glacier seemed so small from far away.  But as the ship got closer and closer, you realized just how amazing this bit of nature was! I have seen glaciers from planes, from automobiles and even walked on one, but seeing it from the water was something special!  I will never forget it!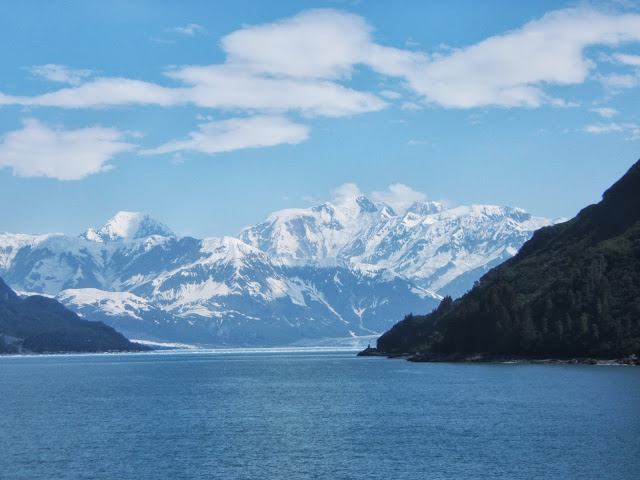 From this point, the glacier seems small compared to those massive snow capped mountains.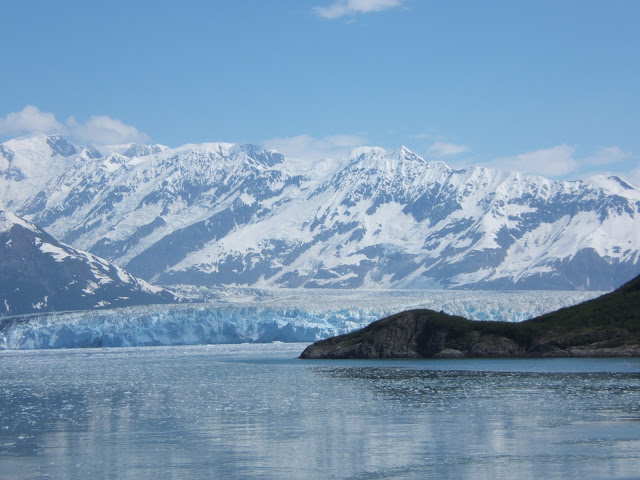 There is something so powerful in all of it! Wait till you see the up close pictures!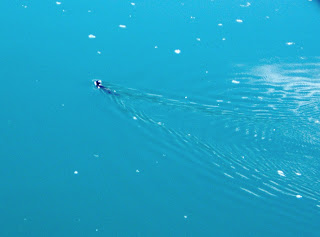 There were lots of seals enjoying the view as well!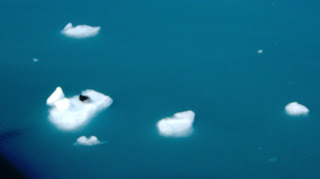 This seal was on top of an iceberg.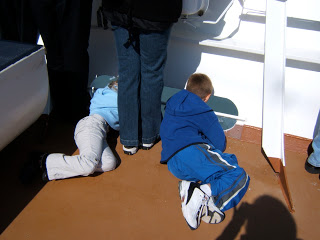 The kids couldn't see over the railing, so they found a view that they could see from! 😉
They had a blast watching for seals and other animals!
The ship spends a good amount of time here for everyone to get plenty of pictures.  We had someone take our family picture with the glacier in the background and used it for our Christmas card.  I would suggest you take some binoculars on this trip for some really up close viewing.  While we were there, the glacier did do some calving…which is when a big chunk of it falls into the water.  It was awesome! Seeing it and hearing the loud crash that sounds almost like thunder was fantastic!  Unfortunately, that can cause the ship to have to move back a little bit.  Enjoy the rest of the shots.  They are my favorite! Got as much of a zoom as I could with my little camera.  Hope you enjoy and get to have this experience for yourself real soon. 🙂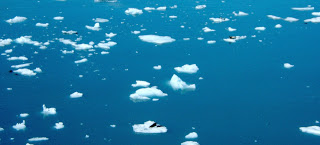 Look closely for the black spots…those are all seals.  I counted 6!